Accounting Business
Accountant Not Responding? – What to Do About It
June 6, 2022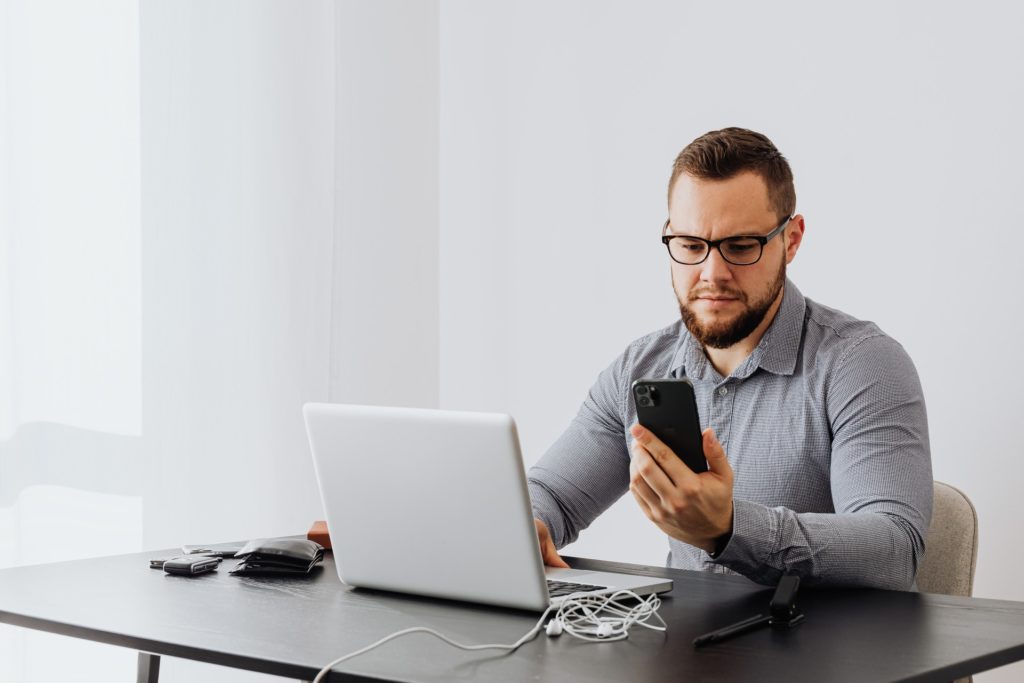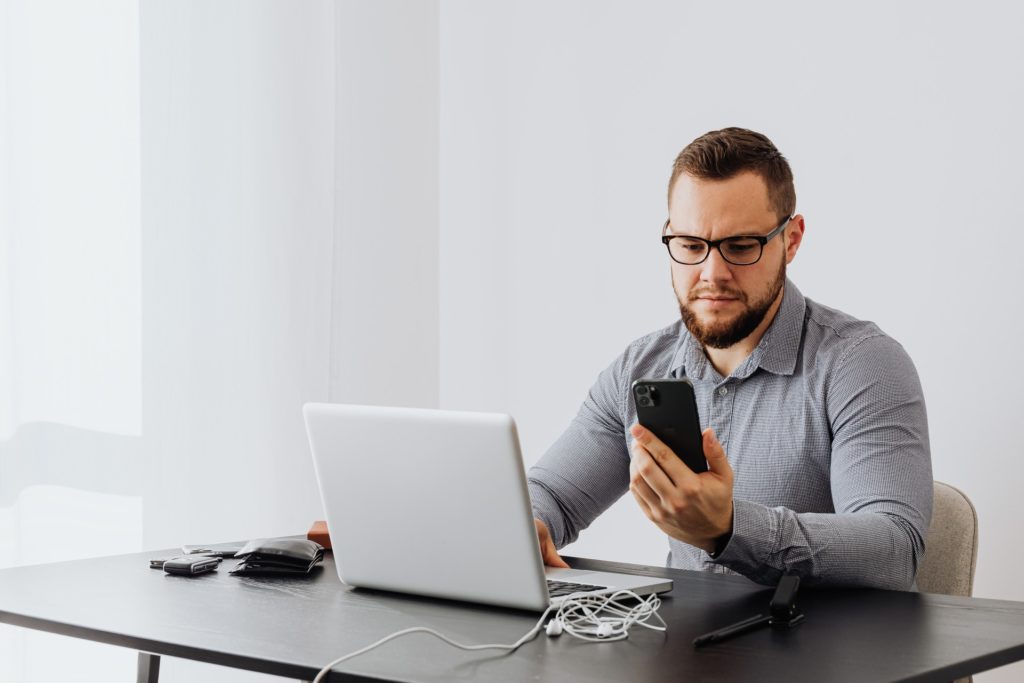 Pexels
Like most small business owners, you probably don't have the time or resources to hire a full-time accountant. This leaves you relying on outside help to manage your finances – and when that help isn't responsive, it can cause problems for your business. (1) Even your in-house accountant can fail to communicate effectively when you need them to.
So, what do you do if your accountant isn't responding to your emails or phone calls? This can be a frustrating situation, especially in the tax season, but don't worry – we have some tips for getting the help you need.
How vital are accountants to businesses?
As a business owner, an accountant is someone you rely on to give you critical financial information. This includes advice on tax returns, bookkeeping, forecasting and other financial issues.
Without an accountant, it would be tough for most businesses to stay afloat. After all, how many people know how to file a tax liability claim? That's why it's essential to have a good relationship with your accountant or tax return preparer and understand what to do if that relationship goes sour.
Most, if not all, businesses rely on some form of accounting to maintain financial stability and growth. There are many different ways to outsource this crucial function in today's business world. You can hire an independent contractor, sign up for an online service, or even use financial software that automates much work.
What should you do if your accountant isn't responding?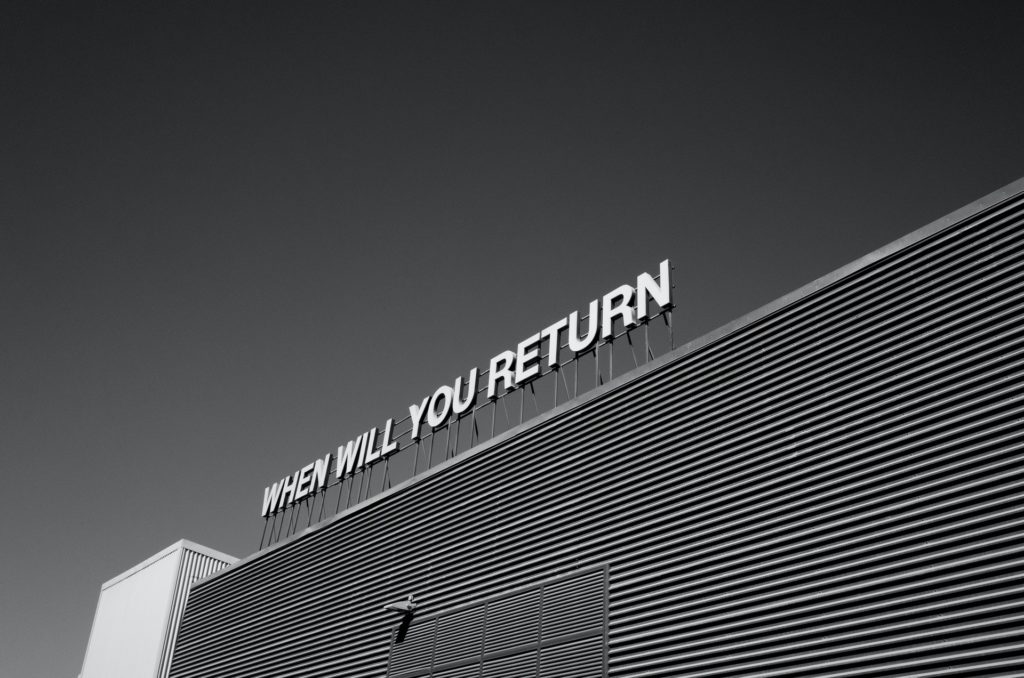 Pexels
Here are some great tips on what you can do if your accountant isn't responding to your calls or emails:
Try reaching out through another channel
If you've been emailing your tax accountant and they're not responding, try to give them a call instead. Or, if you've been trying to reach them by phone, send them a text or an email. Sometimes, all it takes is to reach out through a different channel to get their attention.
If you can't seem to get in touch with your accountant, try reaching out on social media. Post a question on Twitter or Facebook, or send them a direct message. Many businesses are now using social media to quickly respond to customer questions and concerns, so your accountant may be doing the same.
Any competent certified public accountant wants a positive online image, so they will likely respond to you if they see you're trying to reach out.
Get in touch with their office
If you still can't get in touch with your accountant or tax return preparer, try contacting their office directly. Ask to speak to someone else in the firm or see if you can schedule an appointment. Many accounting firms have multiple staff members who can help you with your questions – so don't be afraid to ask for help.
The most frustrating thing about not getting in touch with your accountant is that you're likely paying them for their services. If you've been trying to reach out for weeks or even months, it may be time to demand a refund.
This is the last resort, but if your accountant isn't responding and you're not getting the help you need, you shouldn't have to pay for their services. Be polite but firm in your request, and explain that you've been trying to reach out without success.
Look for a new accountant
If your attempts to contact your accountant are unsuccessful, it may be time to look for a new, more competent accountant.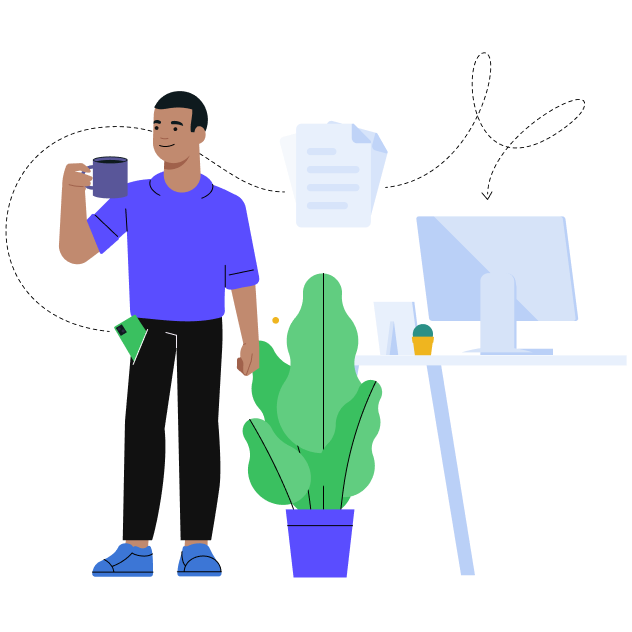 How to eliminate repetitive bookkeeping tasks?
Book a demo
and we will show you how
The Internal Revenue Service allows any business owner to change their certified public accountant if they are not responding in a timely manner.  It's essential that your company file its tax returns before the tax deadline, and if your accountant is preventing you from doing so, hire another professional to do your taxes.
File an official complaint
Generally, you should only file a complaint if you feel like you've been wronged somehow. If your accountant is not responding to you and causing problems for your business, especially with your tax return, you may want to file an official complaint.
You can file a complaint with accounting bodies like Chartered Accountants Australia and New Zealand, The American Institute of Certified Public Accountants (AICPA), or The Financial Reporting Council (FRC) in the UK. These organizations can investigate your complaint and take action against the accountant if necessary.
How to avoid rude and unprofessional accountants
 Pexels
When you're looking for an accountant, take your time to find one that you feel comfortable with. Ask for referrals from friends or business associates, and read online reviews before deciding.
If an accountant has a history of disappearing or neglecting clients, they'll most likely do it to you too.
Don't wait until the last minute
One of the best ways to avoid problems with your accountant is to communicate with them regularly. If you wait until the last minute to ask questions or request information, they may not be able to get back to you on time.
Try to give them as much notice as possible and keep them updated on any changes in your business or financial situation.
Be clear about what you need
When communicating with your accountant, be clear about what you need from them. If you're unsure what kind of help you need, ask them for advice.
They should be able to offer guidance and help you figure out the best way to move forward.
Keep records of your communication
If you're having trouble getting in touch with your accountant, keep records of your attempts to reach out. This can include emails, phone calls, and any other forms of communication you've tried.
This will give you a record of your attempts to communicate if you need to take further action.
Check in with your accountant regularly
Even if everything is going smoothly, it's good to check in with your accountant regularly. This will help you stay on top of your finances and catch any problems early.
Schedule a meeting or call every few months to go over your financial reports.
Online accounting software will allow you to track your finances and communicate with your accountant easily.
Accounting software like Xero and QuickBooks will allow you to send invoices, track expenses, and generate reports – all with a button. This means you won't need to physically be in your accountant's office to know what's going on with your accounts.
How Digital Tools are Helping Accountants Work Faster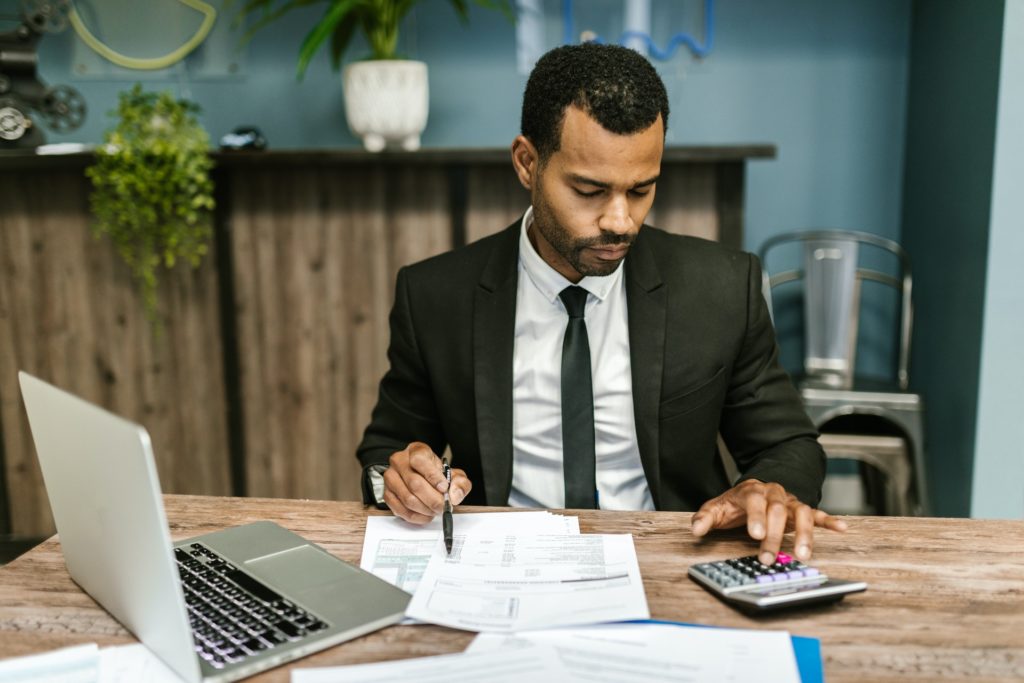 Pexels
With a digital tool like Envoice, both you and your accountant will no longer need to waste precious time on data entry, and you'll have more time to focus on your business.
This can be a huge help if you're disorganized or tend to lose track of your paperwork. Envoice can also help you manage and pay your bills, saving you time and effort.
Envoice is just one example of the many digital tools available to help you manage your finances and communicate with your accountant. When choosing the right tool for you, there's no one-size-fits-all solution. But you can get started by exploring the options and finding the one that best suits your needs.
The most significant advantage of this digital tool is its time-saving features. Your accountant does not have to spend a lot of time going through thousands of documents. They will have all the information they need at their fingertips.
Above all, Envoice can help small business owners have a better overview of their finances and accounting so that you won't depend on your accountant as much.
By taking advantage of technology, you can make it easier to stay in touch with your accountant and get the help you need – even if they're not responding.
Parting shot
Does your current accountant give you the run-around? It's time to take matters into your own hands and find a new accountant that will be responsive to your needs. Time is such a precious commodity these days, you shouldn't have to waste it chasing after someone who's supposed to be helping you.
Additionally, plenty of digital tools are available to make it easier to manage your finances and communicate smoothly with your accountant.
Keep these tips in mind the next time you're struggling to get in touch, and you'll be sure to get the help you need in no time. And if all else fails, don't forget that you can always file a complaint with the relevant accounting boards.
Article Sources:
STAY ALWAYS TUNED
Subscribe to newsletter
STAY ALWAYS TUNED
Still not sure?
Don't spend time on manual work
Streamline processes
Automate your invoice flow
Integrate with the tools you rely on every day
Request demo