Quickbooks
Benefits of QuickBooks – The Most Compelling Reasons to Choose QB
April 2, 2023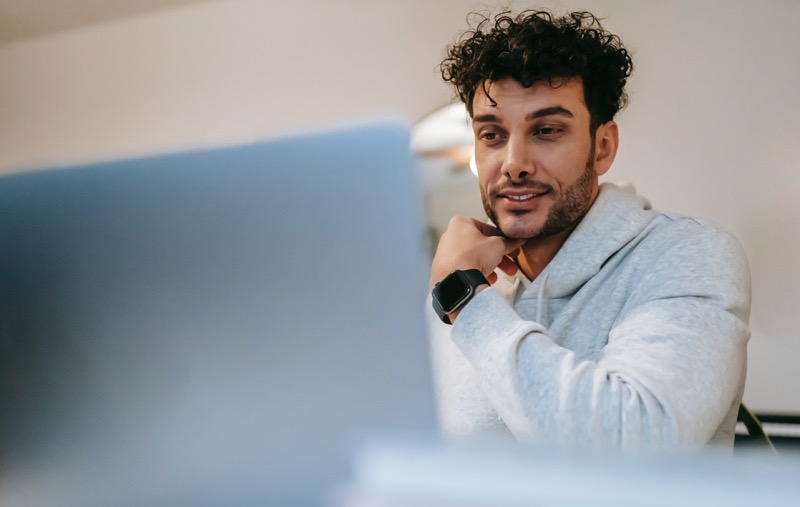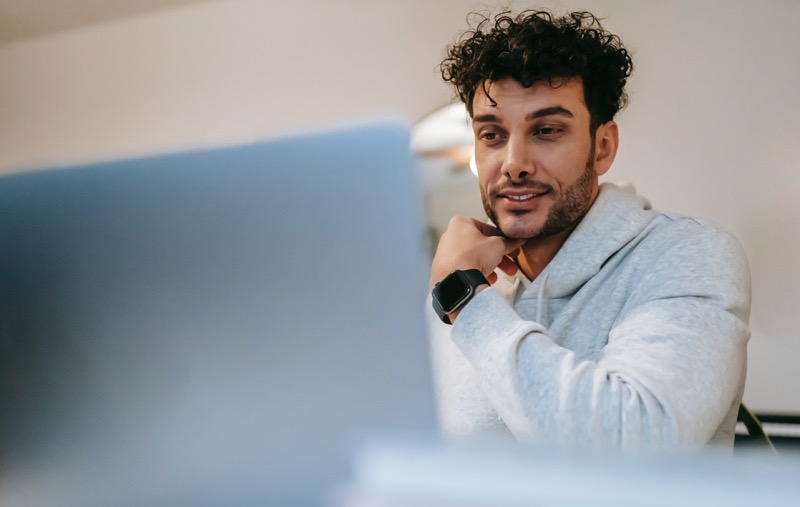 Source: Pexels
QuickBooks is one of the biggest names in the accounting software industry. In fact, QuickBooks Online (QBO) version alone has about 4.5 million global users. So almost every accounting professional is familiar with the software. [1]
Whether your company spreadsheets have grown, you want to shift from manual to digital accounting, or you need a better tool than your present accounting software, QuickBooks can be an excellent choice without breaking the bank.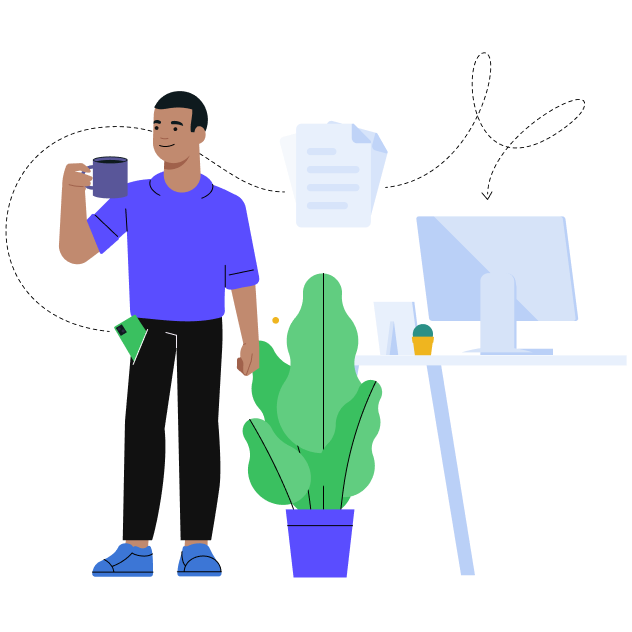 How to eliminate repetitive bookkeeping tasks?
Book a demo
and we will show you how
In this article, we'll find out the most compelling reasons to choose QuickBooks for your business, what QuickBooks is in the first place, how it works, and the different versions for specific business needs.
What is QuickBooks?
QuickBooks is an accounting software developed by the American company Intuit. QB not only has online and desktop accounting applications but also cloud-based platforms that process business payments and bills.
The software is targeted at small- and medium-sized businesses. Reporting functionality and ease of use make QuickBook popular among these users.
QuickBooks also has help functions and other tools, such as time tracking options for employees and pre-authorization of electronic funds. One version of QuickBooks that is popular among businesses is its cloud solution – QuickBooks Online. 
How QuickBooks Accounting Software Works
A typical QuickBooks setup looks like this: you sign up for the software and add QuickBooks Live to fully customize your setup.
Once your business grows, you can hire freelancers, contractors, or full-time employees. You can then sign them up for QuickBooks Time to keep track of the billable hours and QuickBooks Payroll to streamline monthly payments.
QuickBooks likewise has three main centers to manage your inventory and contacts – The Inventory, Vendor, and Customer Centers. The Vendor and Customer Centers contain a list of business transactions related to a vendor or customer in one location.
The Inventory Center, on the other hand, provides streamlined and simple management of your inventory and non-inventory items. It consists of products you keep on hand and those you sell.
Here Are Some Amazing Benefits of QuickBooks For Your Business
1. QuickBooks Allows You to Create and Track Invoices Easily
Manual invoice processing is not optimal for a modern accounting team. It's time-consuming and costly. Research has even noted that the average cost to process one invoice can range between $15 and $40. [2] 
The manual invoice data entry process remains a top accounts payable (AP) challenge, with plenty of businesses still using such a method. It's prone to human error, often inconvenient, and can impede your team's communication. 
With QuickBooks, you can create and track invoices easily. You can email them to customers and print them. Its inventory tracking feature will also track how much each client owes you and record the income automatically.
Furthermore, you will be able to see the number of outstanding invoices – called accounts receivable and the number of days they're overdue. This is done through the A/R aging report.
Learn how Envoice can help lessen your invoice processing costs fast and painlessly.
2. QuickBooks Keeps Track of Expenses and Bills Automatically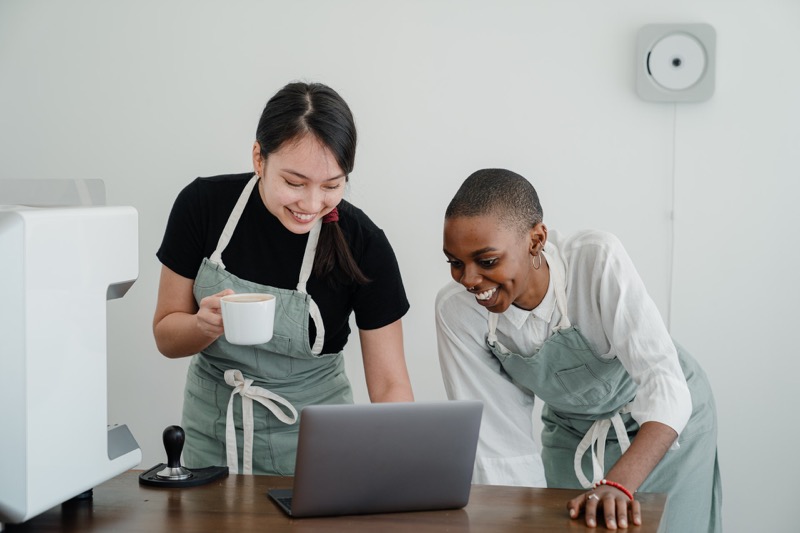 Source: Pexels
Another great benefit of QuickBooks is that it keeps track of your expenses and bills automatically. It connects to your bank or credit card accounts, so all expenses are categorized and downloaded.
Should you need to cash or check transactions manually, you can even record it directly in the software in a few minutes. Similarly, you can enter bills when you receive them to track upcoming payments. It then ensures you pay bills on time by creating an A/P report.
3. QuickBooks Is Intuitive
QuickBooks is an intuitive software. It has a friendly interface that even a person without an accounting or financial background can use. QuickBooks also comes with sample files to give you hands-on training on how the software works.
You can benefit from these practice capabilities, so you'll feel safe making a mistake without compromising the actual business records. If the sample files are insufficient, you can try the QuickBooks Beginner level training included in the software package.
Some training topics include online banking, payroll, and how to add financial data to the system. Other topics cover inventory, QuickBooks payments, synching with PayPal, connecting accounts, and tips for nonprofit organizations.
Related: Is QuickBooks Easy or Hard to Learn?
4. QuickBooks Has an Automated Backup Service
QuickBooks has an automated backup service (with the option to run manually), making your financial data safe and secure.
Think of this feature as a save point for your accounting records. If ever your company runs into problems, it's easy to restore your data through the automated backup service. It saves everything in your company file, including your letters, logos, images, templates, and related files.
For accounting and finance teams that work in small and midsize businesses (SMBs), this QuickBooks feature is particularly beneficial because they have less funding for cybersecurity. 
PWC research estimates that accounting and finance firms are at a 30% higher risk of cyber-attack, highlighting the need for these companies to boost their cyber resilience. [3]
5. QuickBooks is Customer-Oriented
QuickBooks is also customer-oriented. This software is easy to understand and designed to be used by many people, even if your business doesn't have an extensive accounting team.
6. QuickBooks Allows You to Print Financial Statements for Your Business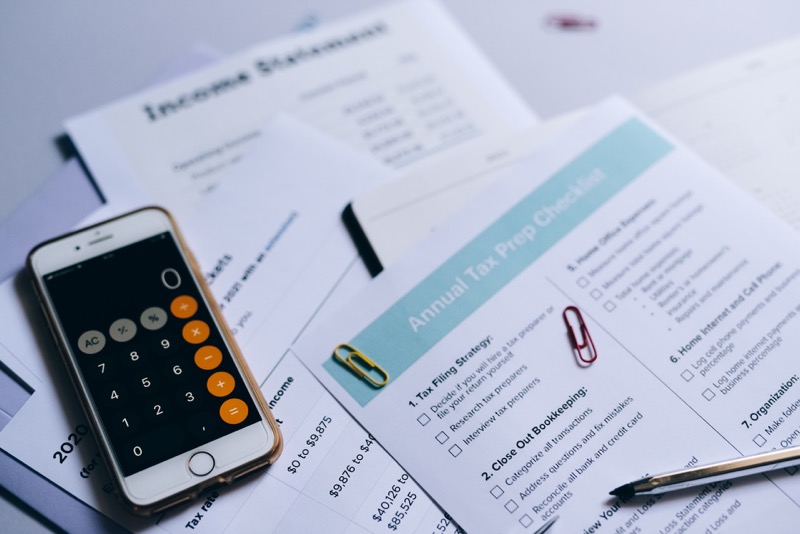 Source: Pexels
Since every financial transaction syncs into your dashboard, QuickBooks can help you monitor your business balances and print financial statements that offer helpful information about your company's performance.
Financial statements are frequently required by lenders when you apply for a line of credit or a small business loan.
The three primary financial statements you can produce in QuickBooks with just a few clicks are the Balance Sheet report, Statement of Cash Flows, and Profit and Loss report.
7. QuickBooks Offers Affordable Pricing
Many startups work within a tight budget during the early days of operation. That is why choosing an affordable accounting system that provides a quality service is necessary.
Thankfully, the QuickBooks Bookkeeping feature is one of the least expensive options but with robust accounting features. And once your business grows, you can simply switch to a higher plan to add more users without losing any data.
Unlike other accounting software, QuickBooks doesn't lock startups in a lengthy contract. They're free to cancel or switch their subscription, and there's no need to commit to a lump sum payment upfront.
Quickbooks Options & Pricing
QuickBooks Online – $30 to $200 per month

QuickBooks Self-Employed – $15 per month

QuickBooks Desktop – $349.99 per year to $1,340 per year

QuickBooks for Mac – $349.99 per year
8. QuickBooks is Constantly Improving
QuickBooks is constantly improving with features to keep pace with its customers as they grow. For instance, Intuit revised the maximum number of users businesses can have at one time to match the capabilities of their products. 
New features are likewise added regularly, so all financial areas of a business are easily covered.
9. QuickBooks Integrates With Other Finance Tools
Application integration enables businesses to run more efficiently by minimizing time and effort spent on various tasks and simplifying their communications. 
Some accounting software options integrate only with a handful of platforms and have limited finance tools. With QuickBooks, you can integrate with more than 650 different business tools, such as PayPal, Gusto, Bill.com, and Envoice.
Benefits of Integrating QuickBooks With Envoice
Envoice is complete purchase management and expense reporting solution for small and medium-sized businesses and practices. It helps QuickBooks Online users to collect invoices, receipts, and bills received on paper or email. 
Another benefit of integrating QuickBooks with Envoice is that the latter has intelligent data capture to remove manual data entry and reduce human error risk. There's no need to switch between folders, drawers, or mailboxes. Everything you need in accounting software is already in one place.
The seamless synchronization with QuickBooks Online turns your expenses and purchases into accurately coded postings.
The process of integrating the two platforms is even easy. Simply log in to your Envoice account, activate integration with QuickBooks Online, authorize Envoice to access your QB account, and you're already connected!
Boost your productivity by integrating QuickBooks Online with Envoice. Find out how.
10. QuickBooks Simplifies Tax Time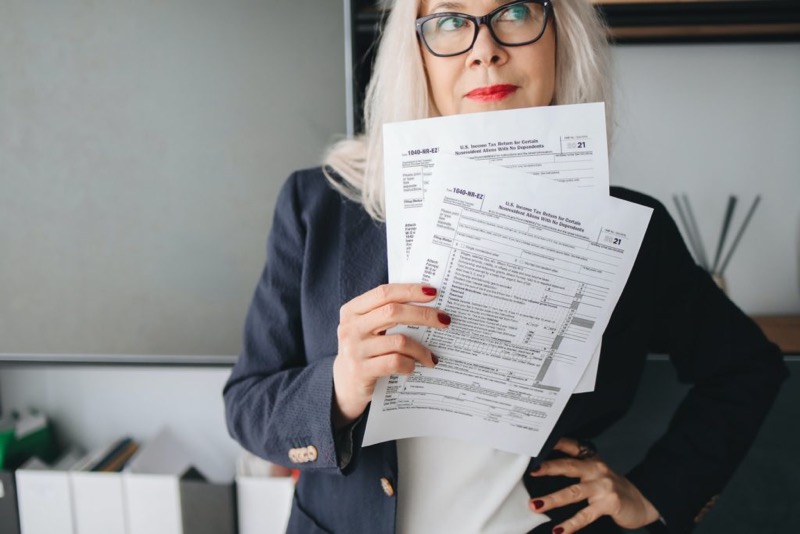 Source: Pexels
Tax season (typically from Jan. 1 until April 15) is challenging for accountants. They rarely go on vacation and work tirelessly during this period.
Statistics show that only 44% of accounting professionals take time off in March compared to the average of 54% in other months of the year. [4]
This is where the importance of QuickBooks comes in. It makes tax preparation easy for accounting professionals and small businesses. 
Monitoring income and filing tax reports has never been easier. By using QuickBooks, businesses won't have to worry whether their tax report will be prepared once and correctly.
Which Version of QuickBooks Is Right For You
Quickbooks comes in different versions. Each is designed to solve specific business needs. Here are the other QB products to help determine which Quickbooks online subscription is right for your business.
QuickBooks Online is a web-based product that integrates with many finance tools. It manages different aspects of accounting processes, like credit card accounts, payroll software, and bill pay tools.
This cloud-based financial management software allows you to manage and pay bills, track and send custom invoices, prepare and print 1099 forms, track inventory, run instant profit and sales reports, create and manage estimates, and sync bank accounts and apps.
QuickBooks Online Accountant
This QB version is designed for accountants. It allows them to manage and connect their clients' QuickBooks data. They'll also be provided with accountant-specific tools to make their reviews easier.
QuickBooks Desktop is a locally-installed accounting tool designed to help you efficiently manage customer supplies and bank accounts.
This tool is available in three solutions at different price points. This allows you to choose the one that suits your accounting needs rather than paying for features that are not essential for your business.
In QuickBooks for Mac, you can track inventory, manage bills and accounts payable, track time, track income and expenses, track sales tax, and run reports.
Quickbooks Pro is about 38% faster than other QB versions. It also has more smart productivity tools to keep businesses moving. 
This comprehensive business management solution allows you to build a central data repository with all transactional and customer contact data.  It enables you to follow up on past-due accounts and answer customer requests efficiently.
You can also create purchase orders. Simply select the right vendor from the list of vendors and choose the inventory item for the order. Once you receive the inventory, QB will recognize the products and match them to the right PO.
Ideal for small businesses and starters, the QuickBooks Self-Employed tracks mileage automatically through the user's phone GPS. It will then categorize trips with a swipe. 
Like other features from QB Online and Desktop, this version also estimates taxes for self-employed users. It reminds them of what they owe each quarter and when it is due.
With the TurboTax bundle, QuickBooks Self-Employed allows users to instantly transfer their financial data for filing taxes. There's also a built-in report feature to see how the business is doing.
QuickBooks Point of Sale (POS)
This version of QB accepts different types of payments (cash, debit cards, and credit cards) and reconciles them in QB Desktop. It tracks inventory as you receive files and sell, connects with a cash register, creates discounts across departments, updates prices, tracks UPC codes, and syncs sales data.
With QuickBooks Payroll services, you can pay liabilities, create paychecks, generate quarterly tax reports, and calculate taxes and net pay.
It has even partnered with an insurance company to offer vision, dental, and medical insurance. Simply choose a plan, add employees, and upload your files. Once the employees complete their applications, QuickBooks automatically calculates the health deduction and syncs it to the payroll software.
Bottom Line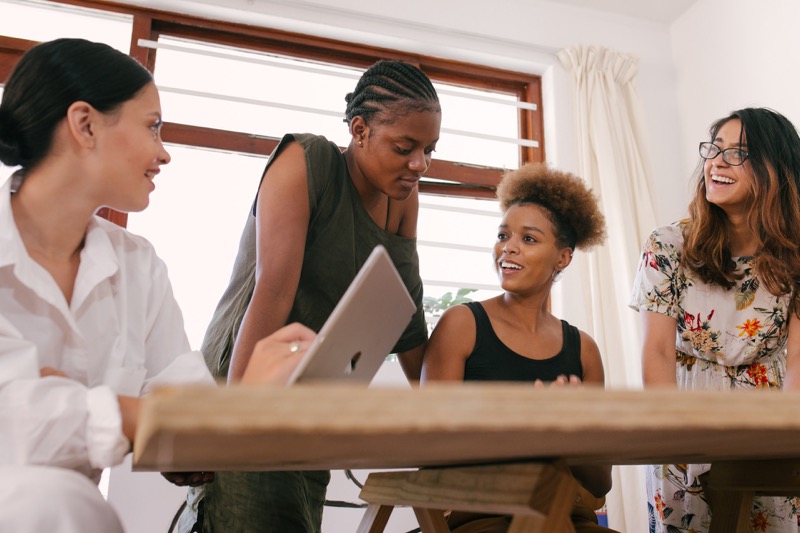 Source: Pexels
No doubt, using QuickBooks can improve the operation of your business. But, to achieve the best results, look for a suitable third-party application that works with QuickBooks.
Doing so allows data to flow automatically into your books and review financial data in one place. Envoice is a worthy choice for businesses. 
Envoice lets you connect with QuickBooks Online so you can automate your accounting work and focus more time on what matters most. Sign up for a free Envoice trial to see how it works.
Article Sources:
STAY ALWAYS TUNED
Subscribe to newsletter
STAY ALWAYS TUNED
Still not sure?
Don't spend time on manual work
Streamline processes
Automate your invoice flow
Integrate with the tools you rely on every day
Request demo