Expenses & Workflow
Automate your work process
October 10, 2018
Why accountants should automate their work process
As an accountant, your usual work process consists of different obligations. Besides organizing the company's bookkeeping, you have to deal with other things as well. You have to spend time collecting, managing invoices and receipts and manually entering data to the accounting software. The most critical times are the end and the beginning of the month. By then, all documents must be processed and billing invoices sent out.
While you are working day to day in a certain working process, you are stuck in a routine. You may not notice that there might be something you can do to improve your day to day work. Most importantly, automating your working process will help you save time and reduce human errors.
In order to improve your working process, it is reasonable to use innovative solutions like extracting your receipts. Integrating Envoice with your existing accounting software allows you to deal with all matters related to invoices in one place. Make your workflow smoother and more convenient. The best part is that you can do it anywhere and at any time on your computer or on your smartphone.
As accountants are very punctual in their work, every detail must be correct and all numbers must match. this is especially why it is important to automate your work processes and save time on data entry and focus on actual accounting.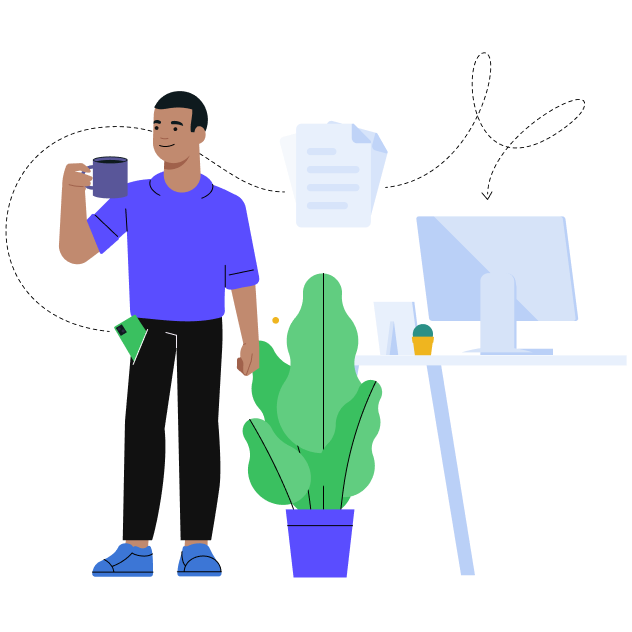 How to eliminate repetitive bookkeeping tasks?
Book a demo
and we will show you how
So what is extracting and how does it work?
Extracting is an automated process done by an AI that will release you from any manual data entry. All information that documents hold will be converted into a digital format. Just by taking a picture, the AI converts it to an image file. Therefore digitize your documents make them easier to preserve, access, and share.
Taking up on new things can be daunting at first. Even more, it might raise up questions like what if some of the data get lost or the AI reads the information wrong? We assure you there is no need to worry our work is fast and done with high quality.
In addition, you can choose between two packages depending on the documents count. Choosing our Lite plan you will have some control over the extracting meaning all your digitized documents will be checked by yourself. When choosing the Standard plan you will have even more free time. Meaning you do not need to double check your digitized documents, we will do it for you.  All documents will be processed fast – within just 5 business hours and processed documents will be archived securely in a cloud.
If you are up for innovative solutions in your accounting Envoice will help you extract and manage your expenses automatically. In order to digitize your documents and automating your work processes contact us at sales@envoice.eu. It is never too late to start and take the first step in paper-free accounting. If you need additional information read more about our plans from here.
STAY ALWAYS TUNED
Subscribe to newsletter
STAY ALWAYS TUNED
Still not sure?
Don't spend time on manual work
Streamline processes
Automate your invoice flow
Integrate with the tools you rely on every day
Request demo