Resources & Tips
Bookkeeping Workflow – How to Create an Efficient and Automated Workflow
April 26, 2023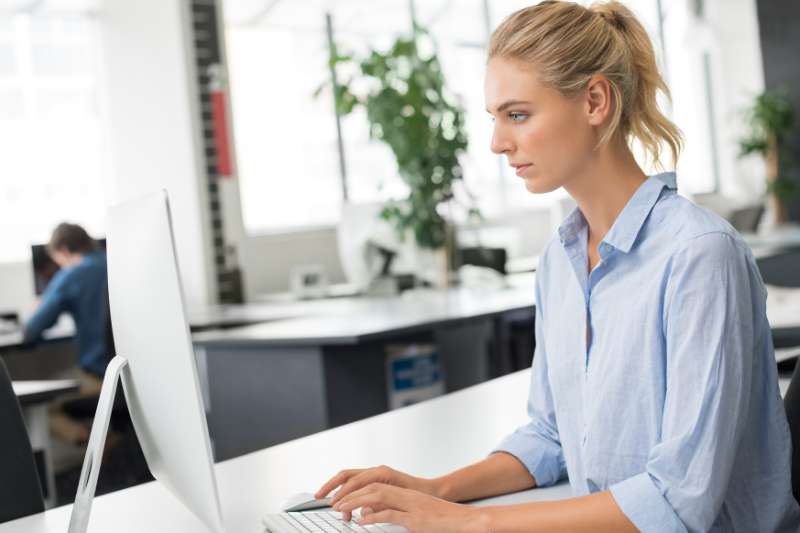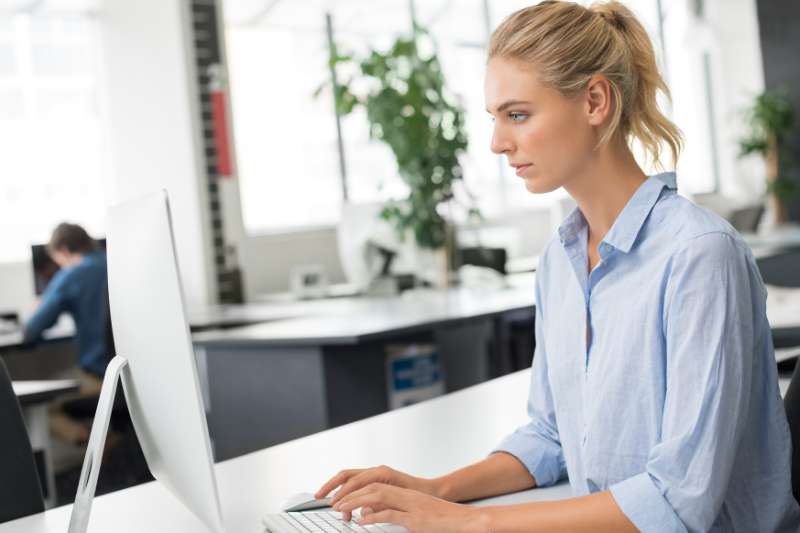 Getty Images by Canva
Is your bookkeeping workflow getting harder to manage?
Are you spending hours entering client information invoices into your accounting software and you're drowning in paperwork? 
Your inefficient process could be the culprit! 
Addressing problems with workflow management could be the key to making accounting firms, finance departments, and other bookkeeping-related service providers increase productivity. We will talk about improving bookkeeping workflows in this guide to help you: 
Free up your time by designing an efficient workflow

Stay on top of your accounting projects

Utilize technology to increase productivity while maintaining excellent work quality
Before we dive into the details, here's a brief overview of what workflows are and why you need them.
Why Does Your Business Need a Bookkeeping Workflow?
Accounting and all other services and business processes require an efficient workflow.
Workflows refer to the series of actions you have to do to complete projects. The to-do list where you enumerate all the steps your team needs to do for each client or at the end of each month is an example of a workflow.
Whether you have a large company or a small business, you need an effective workflow that allows you to monitor all projects, delegate work to all team members to maximize productivity, and track down all financial information quickly.
Designing A More Efficient Workflow for Your Bookkeeping Project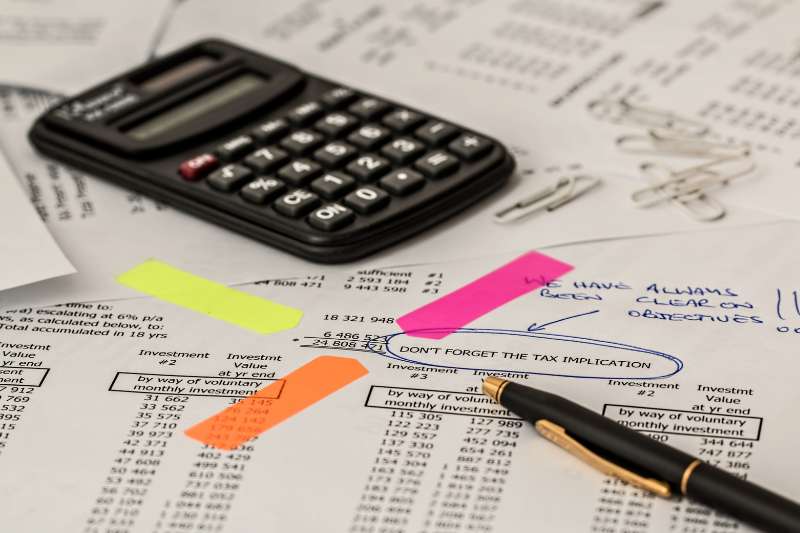 Getty Images by Canva
All bookkeeping workflows look similar, but you may have additional steps depending on the reporting requirements of your organization.
If you already have a bookkeeping workflow, you're ahead of the game. If not, it's time to create a repeatable process that will reduce the time and effort it takes to manage projects
Creating a repeatable process reduces the time spent by each team member on regular tasks in the bookkeeping process. Increasing productivity while improving efficiency reduces costs and frees up time for more strategic activities.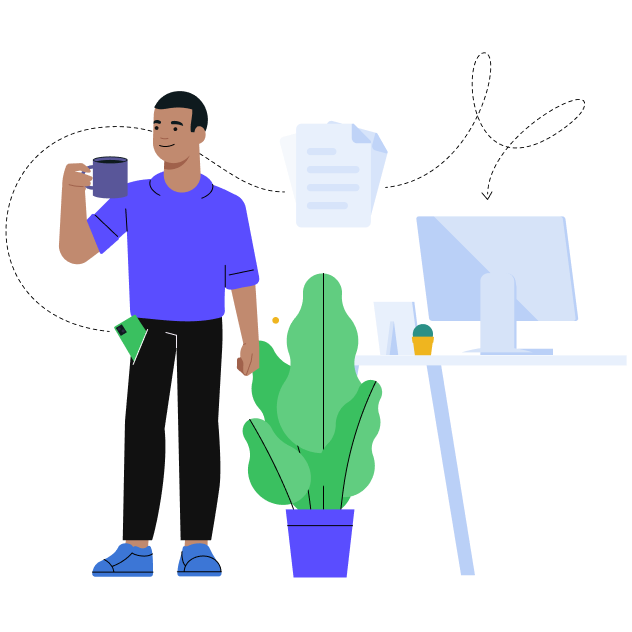 How to eliminate repetitive bookkeeping tasks?
Book a demo
and we will show you how
How to Perform Your Main Bookkeeping Tasks Faster
Each organization may follow slightly different steps when processing payroll or performing specific accounting functions. However, many processes follow these steps:
Task #1: Information Request and Data Collection
Without numerical data, the bookkeeping process can't begin. So, it all starts with requesting information from your clients, if you're running an accounting firm or other departments.
Let clients or other departments know that they have responsibilities and deadlines. If they can't send the data you requested, you can't finish the financial reports on time. Accountability is a big part of this first step. 
Sometimes, you may have to send multiple information requests and send follow-ups to receive the information you need. Always document all communication related to the data request along with the dates so you have the most updated information on the status of each project.
When you receive the information and verify that you have everything you need, don't forget to mark it off your checklist.
Pro Tip:
Give your clients or coworkers a checklist of what you need, deadlines for submitting information, clear guidelines, and templates. Send automated reminders, if possible, so they receive a nudge when it's time to comply with your data request.
Task #2: Data Processing and Supplementary Data Request
Once you have the information you need, it's time for the most time-consuming part – processing data. Many accountants struggle with this part of the workflow, especially when the step requires keying data manually. For 63% of accountants, manual data entry is a pain point.[1] 
You need to enter all information into the system before you work on categorizing and reconciling accounts. Aside from that, you need to cross-reference information to verify the accuracy of the information received.
During this step, you may also encounter transactions that make it necessary to request more information.
For instance, the business may have purchased equipment. In this case, you need more information to know if there are other expenses like installation fees and freight that should be part of the equipment cost.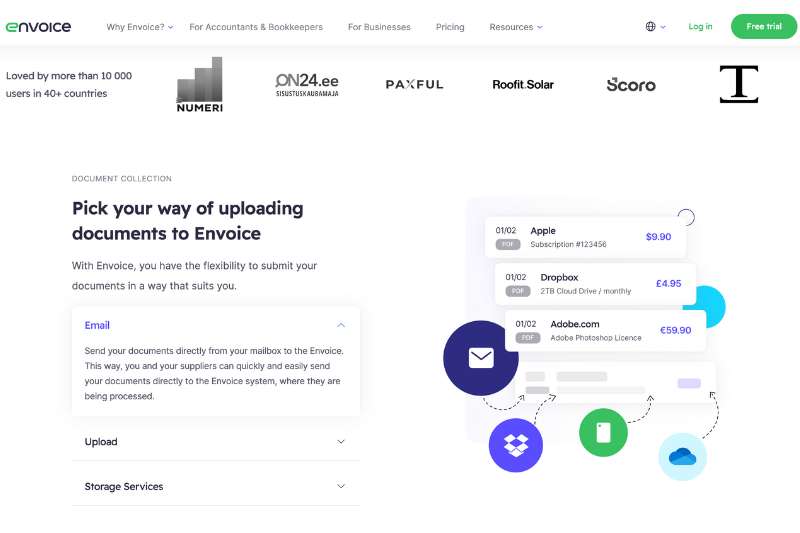 Envoice
Pro Tip:
Invest in technology to perform automatable processes like data entry. 50% of organizations use OCR and you can too.[3] Tools like Envoice help you capture data from invoices instantly and perform other tasks to speed up pre-accounting processes.
Task #3: Report Creation
After the number crunching part comes report creation. All information gathered from various resources should be in a format that the end users – top management and other stakeholders – can understand and interpret.
Mistakes in financial reports could affect decision making, so it's critical to do a final check before sharing information.
Specify steps required for the internal review and approval process. Delegate responsibilities to your team and identify who will perform the final review and approve the report for sharing with other parties. It also makes sense to enumerate the types of reports you need to prepare.
Task #4: Update and Communicate Results to Clients/Stakeholders
Once you get the green light to send the final report, you have to share information with your client or other stakeholders who need the information. Create and maintain an updated checklist of individuals authorized to receive the report.
If some reports can only be shared with specific individuals, find a way to alert your team about it. Don't forget to create a process for tracking updates or revisions made after sharing the report.
Task #5: Filing and Archiving 
After creating the final version of your report and you're done with all requirements for the period, you have to archive and file information. You also have to create backup data for future reference.
Label all reports and information properly whether you're storing them in file cabinets or as a digital copy. Convenient access to this information makes it easier to provide data when needed for an audit or management  review.
Additional Tip For Designing Your Bookkeeping Workflow
In the list above, we described what each major task includes. In your workflow, break down all actions involved in the process. Be as specific as possible. For instance:
Enter invoices received for January 2023

Check invoices paid as of January 31, 2023 
Is There a Better Way to Manage Bookkeeping Projects?
Running an accounting practice or an entire department can be challenging. But if you're missing key deadlines and it's getting harder to meet your targets, re-examine your existing workflow. 
Workflow Management for Bookkeepers: Best Practices
Every successful business needs a workflow for its accounting process. Create your workflow first and make it better with these tips.
#1. Find a Way to Manage and Track Where You Are in Your Workflow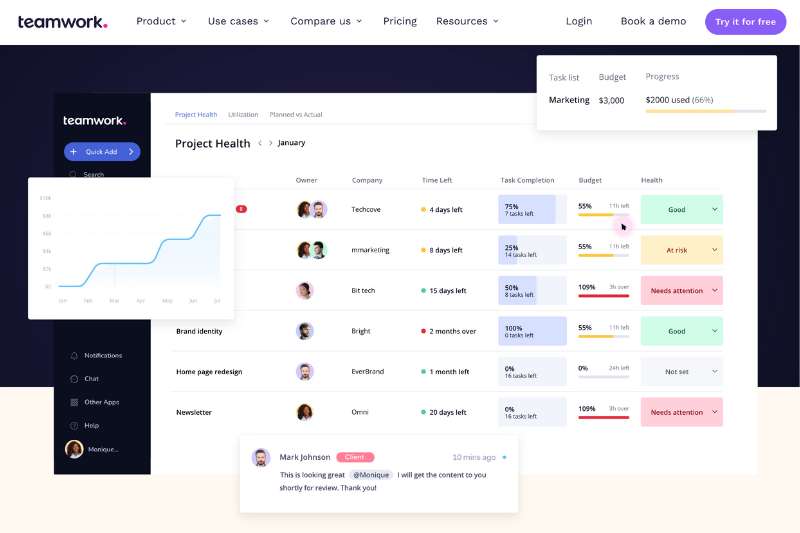 Teamwork
Whether you're running a small or large business, you need a way to track all your projects and the status of each. You can make "to dos" with sticky notes and actual checklists or use a spreadsheet program like Google Sheets if you only have a few projects to manage. However, you can do more with workflow management software.
Using practice management software is more effective in helping you stay on top of things especially if you're juggling multiple clients and responsibilities.
Asana, Teamwork, Quickbooks Online Accountant, and Xero Practice Management are some practice management apps that provide you with free workflow templates.
Find a workflow management tool you're comfortable with so you and your team can stay on the same page.  
#2. Introduce Automation to Your Accounting Workflow
When the problem lies with how you do your accounting work, technology could be the solution your team needs to stay on deadline without sacrificing rest. 
About 45% of accountants plan to automate time-consuming and repetitive tasks like keying information and organizing numerical data.[2]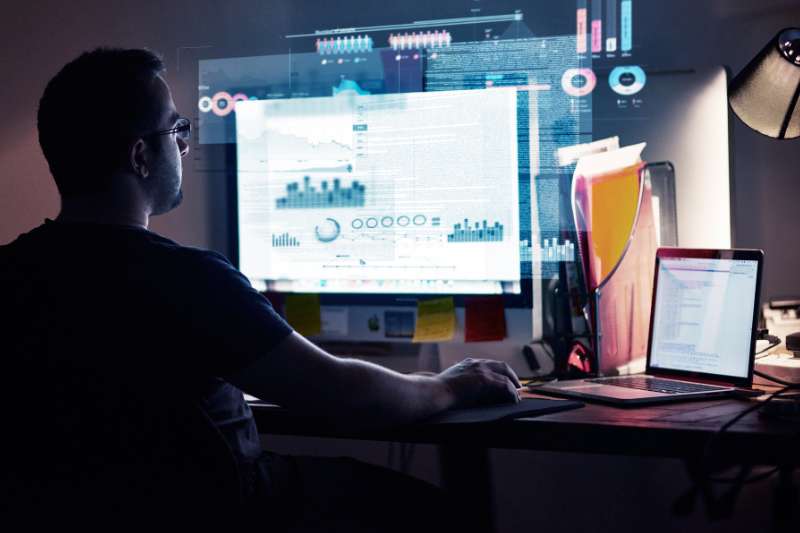 Getty Images by Canva
PRO TIP
Use automated workflows where applicable and integrate business apps you're using every day to reduce duplicative work. For instance, if you have expense management software integrated into your accounting software, you can transfer information from one tool to another with the push of a button.
#3. REVIEW AND IMPROVE EXISTING WORKFLOWS
Your organization will change over time, and so should your workflow. Evaluate how successful existing workflows are. Modify or replace tasks as your processes change. Business workflows are always a work in progress. An efficient process now could become inefficient in the future.
Manage Bookkeeping Workflows the Smart Way
Effective workflows allow organizations to increase productivity, reduce micromanagement, create more consistent rules, and speed up financial report creation. Investing time and effort in designing a workflow that fits the needs of your organization is crucial for business success. Most importantly, don't forget to make technology part of the process.
Test the Envoice automation tool for accountants and bookkeepers to find more ways to design an intelligent workflow.
Sign up for the demo version today.
[1] Sage
[2] Sage: The Practice of Now 2020
[3] Deloitte
STAY ALWAYS TUNED
Subscribe to newsletter
STAY ALWAYS TUNED
Still not sure?
Don't spend time on manual work
Streamline processes
Automate your invoice flow
Integrate with the tools you rely on every day
Request demo