Invoicing
Best E-Invoicing Software To Try in 2023
April 28, 2023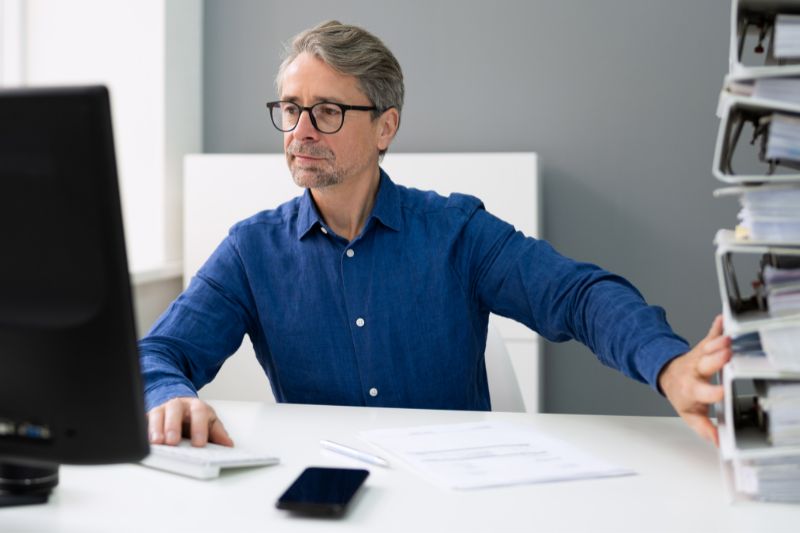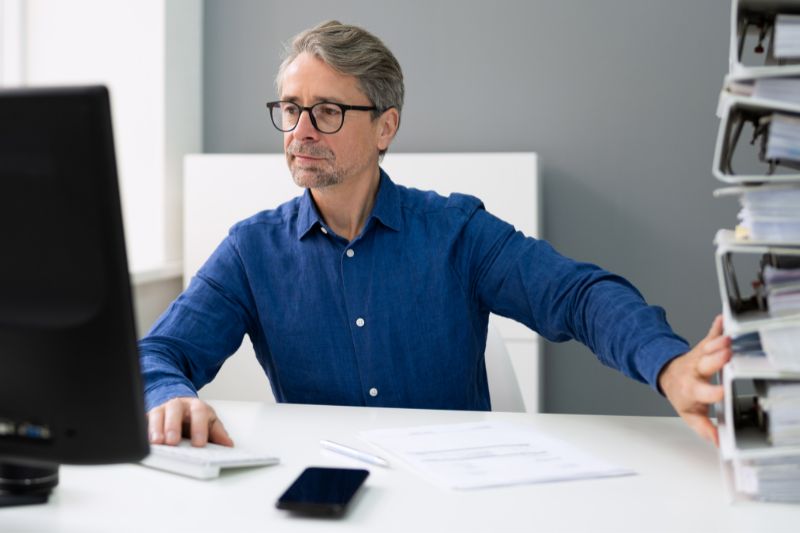 Source: Canva/ AndreyPopov
With the shift towards implementing more efficient processes, more organizations introduce e-invoicing. Electronic invoices play a crucial role in improving financial management, automating workflows, reducing red tape, and achieving competitive advantage.
While e-invoicing may seem exclusive to public companies and government bodies, a wide variety of software solutions exist to cater to a wide range of users – from mom-and-pop shops to multinational organizations.
If you're looking for suggestions on e-invoicing tools to test, we've got nine suggestions. But before we jump into that, here's a brief overview of e-invoicing and why they're in the limelight.
What is e-Invoice software?
E-invoicing refers to sending and receiving invoices in an electronic format. E-invoicing systems allow the software of the seller to send invoice data and the buyer to receive and pay the amount due within the network.
Compared to sending an e-mail or PDF invoice, e-invoices are more accurate and secure.
Why is e-Invoicing receiving a lot of attention?
E-Invoicing has been around for a long time, although it didn't receive much attention until governments launched initiatives to make them mandatory.
As organizations realize the benefits of e-invoicing, it's only a matter of time until electronically exchanged invoice data becomes the standard for charging clients and receiving payments.
Japan, Korea, China, Australia, India, EU countries, and the US are just some countries that have adopted or are in the process of adopting e-invoicing.[1] However, using electronic invoices is not only useful for large organizations like governments. Even small businesses can achieve a competitive advantage through e-invoicing.
What Are The Benefits of an e-Invoicing Tool?
Here are some benefits of using e-invoices for your organization.
Lower costs
E-invoicing will reduce operating costs by reducing time spent processing, tracking, and recording sales invoices. Since suppliers don't have to print actual invoices, you can also save on office supplies and postage.
Larger organizations, like the US government, for instance, can achieve 25 to 25% savings by transitioning from primarily paper-based to fully electronic invoicing.[2]
Increases productivity
Manually keying information and monitoring client payments takes up time that could be spent on higher-value tasks.
Higher security
Fraud schemes are becoming a serious concern for organizations. With e-invoicing organizations in the network have access to more secure channels to transact with other organizations. There's also a lower risk of ransomware, business email compromise, and other payment scams since organizations should prove their identity before becoming part of the payment network.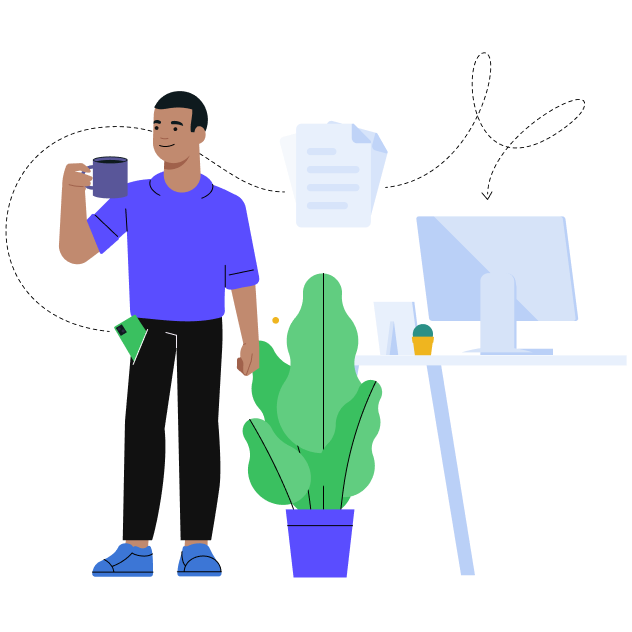 How to eliminate repetitive bookkeeping tasks?
Book a demo
and we will show you how
Greater accuracy
Using OCR tools to capture invoice data and transmit information directly to customers creates fewer opportunities to commit errors. Since you're sending digital invoices, lost invoices will no longer be a problem.
In Australia, for instance, businesses, regardless of size can connect to the Peppol network to exchange invoice data. Buyers and sellers only have to link their software through the network once to pay each other directly. [3]
Key Features for e-Invoice Generation Tools
Every business is unique – and so are its invoicing needs. Enumerate the features that your organization requires from your invoicing tool and what other capabilities you want it to have. Use the list below to help you decide which features you want to see in your invoicing tool:
inventory tracking

batch processing

support for multiple currencies

integration with different business apps

acceptance of multiple payment methods such as ACH payments and online credit card payments

automatic payment reminders

customized invoices
Can you integrate the e-invoicing software with tools you already use?
Yes, if it supports integration with your existing tools.
Most e-invoicing tools allow you to set up integration with other apps, such as the accounting software you are using, your payment gateway, and other business apps. However, available add-ons may vary depending on your provider. 
Top 9 E-Invoicing Solutions to Consider
Businesses today have more options when it comes to e-invoicing. Most accounting and expense management tools have invoicing features that users can access for free.
The right invoicing solution depends on the kind of business you run. If you need suggestions, here's a list of nine tools to help you streamline the entire invoicing process.
#1. Envoice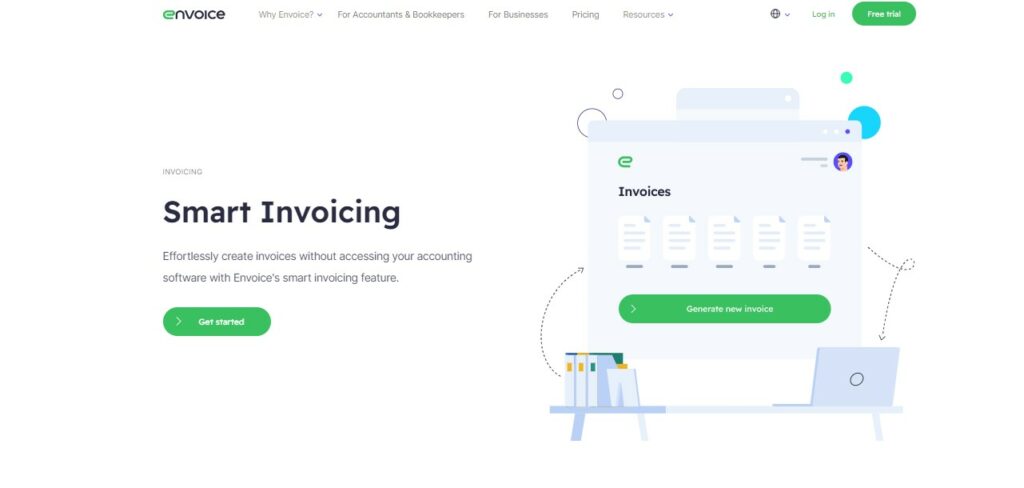 Envoice
Envoice may not be an invoicing tool, but it provides an e-invoicing solution that allows customers to manage both sales invoices and supplier invoices under the sales module. As a tool, designed for accounting professionals, Envoice has the ability to create and send sales invoices and send them via email and push information directly into integrated accounting software to speed up reconciliation. 
Automated invoicing solutions from Envoice, allow users to create smart rules based on your services or products. You can also limit access, so employees who don't require full visibility into all your financial transactions can only view and access specific items. Notable features of the solution include integration with cloud accounting systems like QBO and Xero and support for multiple currencies, including Bitcoin.
Envoice makes it more convenient for users to issue invoices and access intelligent tools to enhance cost management and improve expense tracking. With its accessibility, affordable pricing, scalability, and robust features, Envoice can be a viable solution whether you have a small or large business.
#2. Zoho Invoice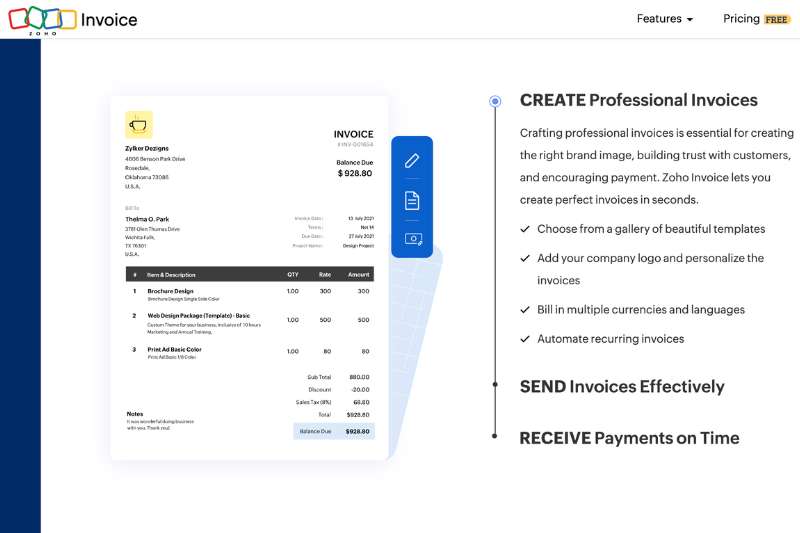 Zoho Invoice
Zoho Invoice is part of the Zoho suite that includes CRM, accounting solutions, and other tools that allow business owners to integrate workflows and streamline processes. Although Zoho Invoices is part of a larger ecosystem, it is a standalone billing and invoicing software and it's free.
With Zoho invoices, you can automate processes and set up workflows, to eliminate manual labor in your invoicing process. However, it requires coding knowledge to set up invoice automation, although there are limitations. In a year, you can only send 1,000 invoices and set up ten workflows for each module.
#3. Freshbooks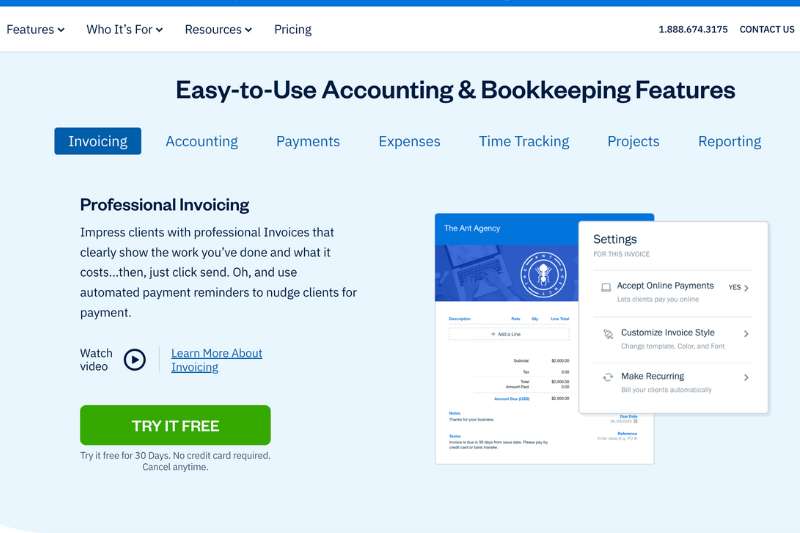 FreshBooks
FreshBooks is a cloud accounting tool that doubles as invoicing and billing software. With the customizable invoices from FreshBooks, you can send professional-looking invoices to clients. Subscribing to the app provides access to other tools available in the platform, which includes time tracking, accounting, project management, and reporting.
You can access FreshBooks from a computer or a mobile device, but you can't use all the tools when using the app version.
Users can choose from several invoice templates from the app subscription packages depending on how many clients they need to bill. There is also custom pricing for larger companies.
#4. QuickBooks Online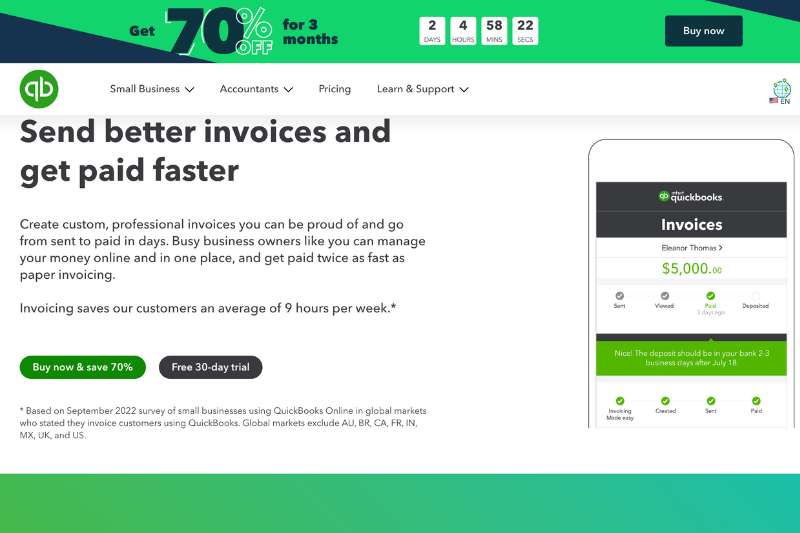 Quickbooks
Millions of businesses use QuickBooks Online for bookkeeping – it's a familiar tool for anyone working in the accounting department. Intuit, the company behind QuickBooks, offers different management tools including an e-invoicing tool.
With a QuickBooks account, you can have access to billing and invoicing solutions that you can track with the same tool your company uses for accounting. Since QBO provides access to customizable reports, you can generate detailed information on invoices based on the needs of your organization. Users willing to pay can also access inventory management features available in QBO. 
On the downside, some users find Quickbooks to be challenging to navigate. Signing up for a Quickbooks account when you are using another accounting software may not be a cost-effective solution since it is expensive.
#5. Xero
Xero
Xero, another popular accounting tool, also includes an invoicing feature to make it more convenient for users to bill clients.
With Xero, you can create custom invoices with your personalized email template. You can also send invoices to clients from your mobile device. There's also a bulk invoicing feature so you can reduce the time spent sending invoices one by one. Another great feature with Xero is that you'll know when clients open invoices. 
Overall, Xero is an expensive invoicing tool and there is no free plan. If you need access to accounting tools, however, it could be worth the price.
#6. Square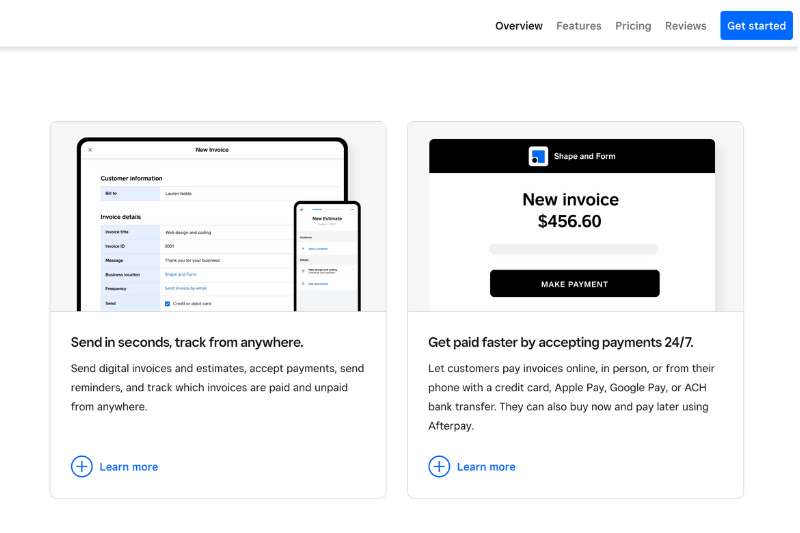 Square
Square is an online invoicing software that allows businesses on a budget to streamline the invoice process and accept payments online. With the free plan, you can start issuing e-invoices and centralize invoicing and payment needs.
Small business owners in a low-risk industry who do not need to process a lot of invoices can try this solution. Users can also monitor invoice status in real-time. Companies who need access to more features can also upgrade to unlock premium tools. The transaction-based pricing benefits businesses with few transactions. However, as your company grows, you may outgrow the e-invoicing platform since the pay-as-you-use model can end up costing you more as your transactions increase.
#7. Wave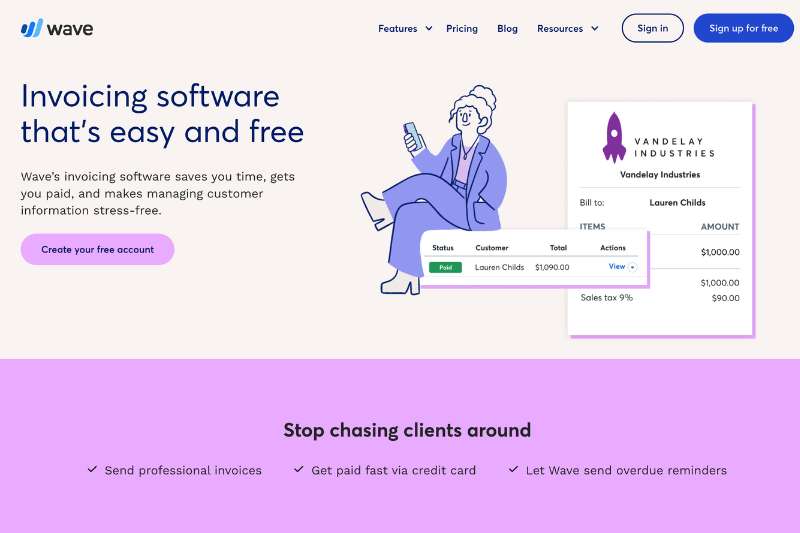 Wave
Small businesses with less than ten employees can use Wave as an invoicing solution. With this tool, you can send professional invoices and receipts. This free invoicing software also lets you track the status of all the invoices sent to clients.
Wave also supports automated billing and invoice scheduling – and it is free. Aside from the invoicing function, the platform allows you to do payroll and accounting. While the tool is user-friendly, it has limited support and scalability.
#8. Invoice Ninja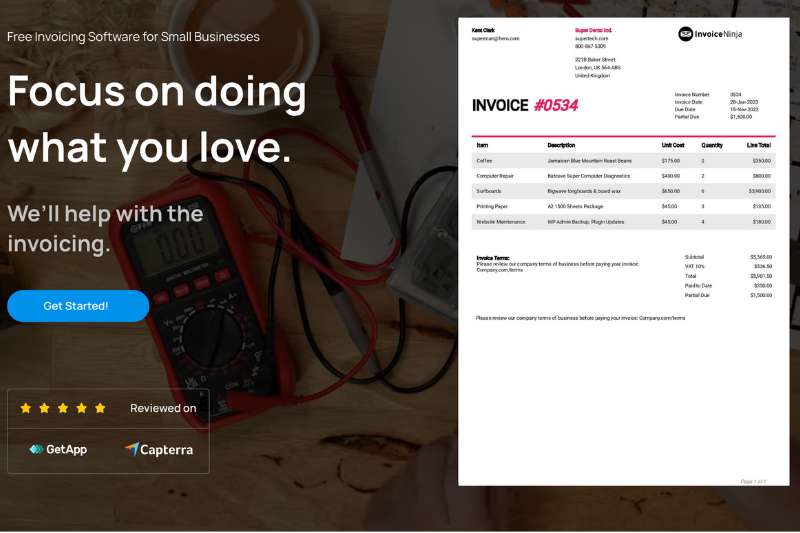 Invoice Ninja 
Businesses looking for basic invoicing software can try Invoice Ninja. The company offers a Forever Free plan that allows users to send unlimited invoices and quotes, but only for 20 clients. If you have more people to invoice, you can upgrade your plan.
Invoice Ninja stays true to its initial goal by offering a Forever Free plan for small businesses and freelancers looking for an affordable solution to send and track online payments. While the company has a generous offer for users looking for an affordable e-invoicing solution, it's worth noting customer support may be a bit lacking.
#9. Bill.com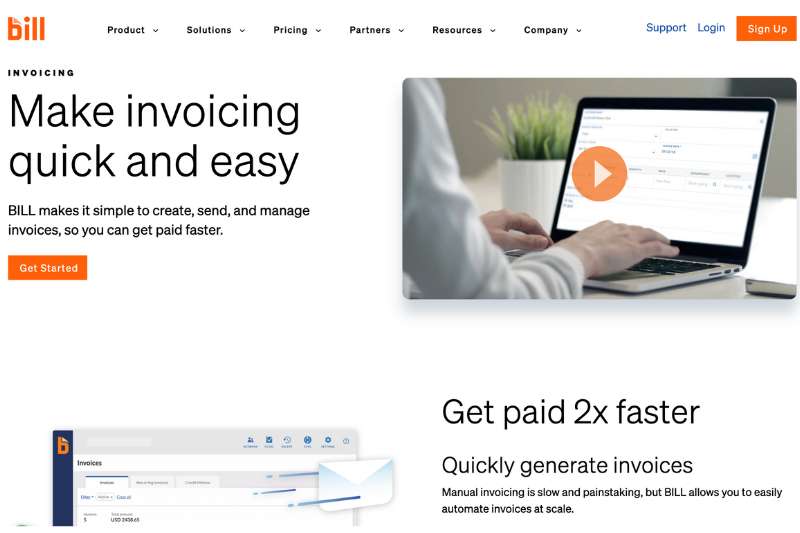 Bill
Bill.com is a simple but effective tool for small and medium-sized businesses looking to improve revenue tracking and accept online payments. Since Bill.com supports multiple invoice formats, you can send both paper and electronic invoices. You can also customize settings to automatically schedule recurring invoices and send payment reminders to clients with overdue accounts. 
Another useful tool from Bill.com is the calendar feature where you can see when deposits arrive to help you track cash flows better. Like other tools on this list, you can customize invoices on a mobile device. The biggest drawback of using Bill.com is the expensive pricing per user per month.
Make the Most of E-Invoicing Technology with Envoice
If you're still stuck on a paper-based or a manual process, it's time to consider making the shift. Moving to a better invoice management system not only reduces your accounting team's workflow, but it also results in healthier cash flows, higher collection rates, and less stress for both you and your customers. 
Explore smart e-invoicing solutions with Envoice today. Sign up for a free trial. 
Footnotes:
STAY ALWAYS TUNED
Subscribe to newsletter
STAY ALWAYS TUNED
Still not sure?
Don't spend time on manual work
Streamline processes
Automate your invoice flow
Integrate with the tools you rely on every day
Request demo