Invoicing
Electronic Invoicing 101 – How To Take Full Advantage of It
April 1, 2023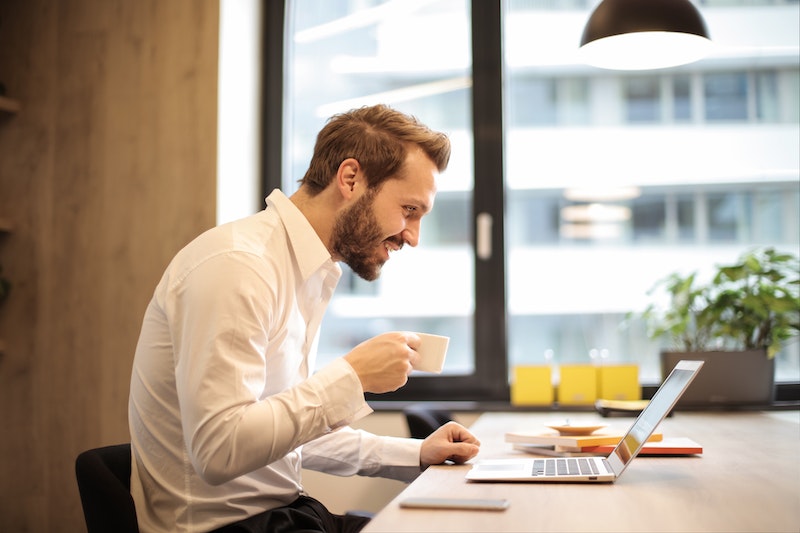 Source: Pexels
Whether selling a product or offering a service, invoices are a necessary part of a business transaction. It's the way that you get paid and it's how your customers can track their expenses.
That's why it's important to ensure you send the correct invoices at the right time and collect payment efficiently — and there's no better way to do so than electronically.
This article will discuss electronic invoicing processes and how they can benefit your business operations.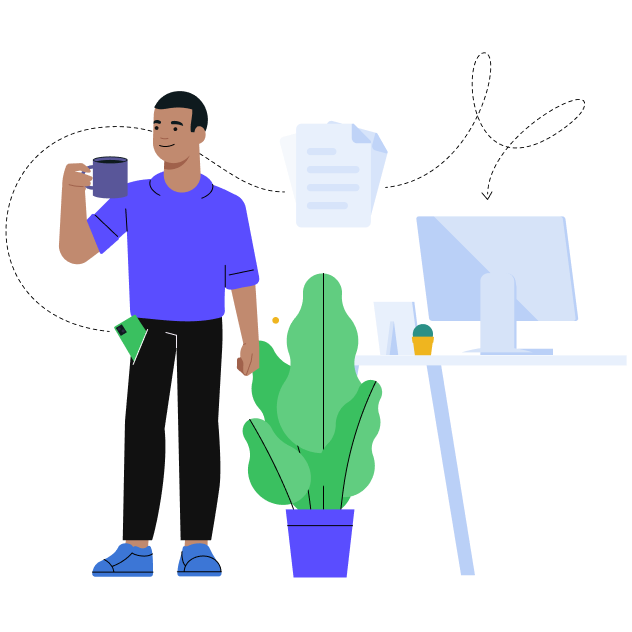 How to eliminate repetitive bookkeeping tasks?
Book a demo
and we will show you how
What Is Electronic Invoicing
Electronic invoicing, also known as "e-invoicing," is the process of sending and receiving invoices through email or another electronic medium between trading partners.
Unlike paper invoices, which are often lost or delayed in the mail, e-invoices simplify how companies manage and track invoices.
In addition, digital invoicing is often used by companies that want to use technology to increase efficiency, lower costs, and improve customer service. 
The Benefits of Electronic Invoicing
Although many businesses see the benefits of electronic invoicing, many still need to leave the outdated paper invoice system behind. If you are one of them, below are some benefits of converting to an e-invoicing system to convince you finally make the switch. [1]
1. Cost Savings
Electronic billing lowers operating costs associated with traditional paper-based practices and reduces the time it takes to process invoices. 
With paper invoices, you pay for printing and mailing each invoice. You'll also need to pay staff to enter data into your accounting system manually.
2. Accuracy and Consistency
Electronic invoice processing is more accurate because there's no room for human error. When you send electronic invoices, they arrive in their final form—with no typos or mistakes that could cause confusion or lead to errors later on down the line.
In addition, many businesses are finding that the convenience and reliability of digital documents are a better fit for their needs. When you're trying to meet deadlines on large shipments, you need to be able to rely on specific information being sent accurately and promptly.
3. Improved Customer Service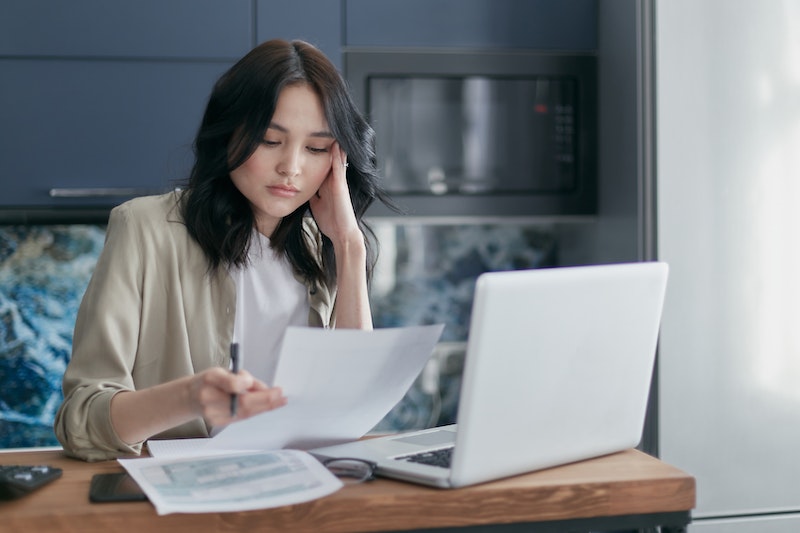 Source: Pexels
When it comes to customer service, businesses can never do too much. And electronic invoicing is a way you can help customers to keep track of their purchases and payments.
This can lead to fewer billing disputes and more satisfied customers. Best of all, your clients will appreciate your effort to improve their business experience.
4. Environmental Friendly
It's estimated that in the U.S., private companies spend $3 billion annually on postage and supplies to send paper invoices and receipts. E-invoicing eliminates the fuel and transportation emissions from distributing and delivering these paper invoices. [2]
5. Enhanced Control, Visibility and Reporting
Many large or small businesses struggle to control their finances, invoicing process, and spending. Implementing an electronic invoicing system can help resolve these issues by providing visibility and real-time reporting.
Electronic invoicing systems often include features such as a spend management feature. As a result, businesses can gain greater control over their finances and improve their bottom line. In today's competitive business world, electronic invoicing is vital for any company that wants to stay ahead of the curve.
6. Security
Electronic invoicing allows your invoices to be stored safely in a secure portal because most are cloud-based. Your invoices will still be safe even if your computer is lost or stolen.
Additionally, because they're stored online, you can access them from anywhere in the world, so if you need to track down an old invoice, it'll be right at your fingertips.
How To Get Started With Electronic Invoicing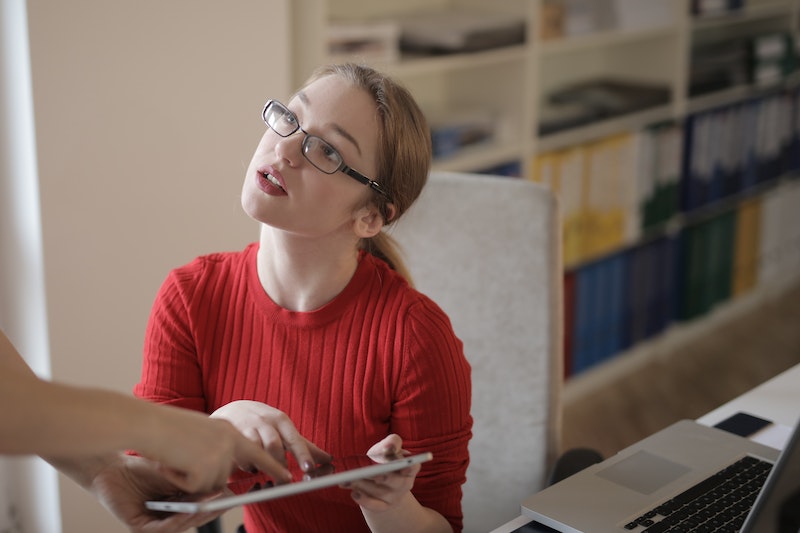 Source: pexels
You can save both time and money in the long run by taking the time to properly configure your invoicing system and make sure it works for you and your customers.
Here are some of the steps you'll need to take to get started with e-invoicing: 
1. Do your research
When businesses switch to e-invoicing, they're usually motivated by the potential benefits. However, making the switch can be a complex and time-consuming process. 
You can ensure a smooth transition and avoid common pitfalls by taking the time to understand the available options and learn about best practices. So, if you're considering switching to e-invoicing, do your homework first.
Envoice has a sales module for online invoicing that is intended for creating, sending, and managing purchase orders. The system allows you to track all the necessary information about your clients, such as contact information, mode and payment terms, etc. It has a data capture feature so that you can capture and store all the essential data in an organized way.
2. Know your customer's needs
By understanding what your customers need and want, you can tailor your e-invoicing solution to meet their specific requirements. This will improve customer satisfaction, which is very important in today's competitive market.
It helps you to streamline your processes and eliminate unnecessary steps. In addition, you can develop a better pricing strategy that meets their budget by understanding your customers' needs.
3. Make sure you're compliant with all the relevant regulations
Depending on your country of operation, there may be different legal requirements for e-invoicing. For example, in the European Union, the European Commission has introduced Directive 2014/55/EU, which lays down standards for electronic invoicing in public procurement. [3]
Similarly, in the US, the Office of Management and Budget (OMB) has established a set of standards for the electronic exchange of invoices between enterprises, organizations, and government agencies. Both technical specifications for systems that exchange electronic invoices and operational guidelines for using those systems are included in these standards.
Factors to Consider When Choosing the Right Accounting Software
There are many accounting software options, and it can be confusing to figure out which is best for your needs. And so we've put together this handy guide to help you make an informed decision when choosing the right invoicing software.
1. Ease of use
You should use a product that's intuitive, easy to learn, and simple to use. This way, you will get the most out of your system without wasting time or money on training.
A well-designed system will allow you to find the information you need so you can focus on other aspects of your business.
2. Scalability
A scalable product can grow with your business needs over time. It allows you to add new features and functionality as you need them without breaking the system or requiring a complete overhaul.
While you might be able to find a cheaper solution that doesn't scale well, this will become an enormous problem as your business grows. You'll be stuck with a clunky system that doesn't fit your needs and costs more money than it should.
So when considering scalability, think about how much room for growth your business has in the future. For example, if it's a startup, choose an easily adaptable solution because you may need to know exactly how much growth there will be or when it will happen.
3. Integration
You want an accounting solution that can easily integrate with other systems, such as marketing automation and customer relationship management tools. This will make it easier for you to collect information about your customers in one place and use it to improve your business' performance. 
For example, if you're using QuickBooks as your ERP system, you'll need an accounting tool that integrates well, like Envoice. This way, you can switch between programs and save time figuring out how they all fit together.
4. Costs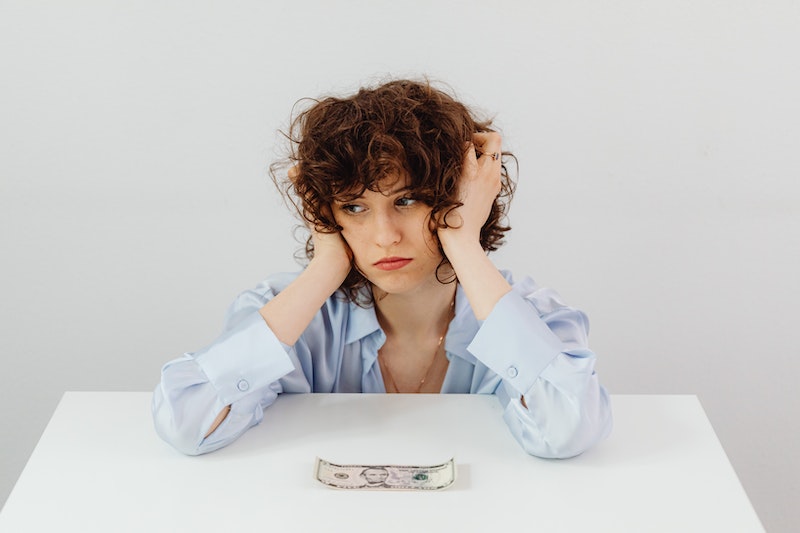 Source: Pexels
If you're just starting, you might have little money to spend on accounting software. And that's okay! If this is the case, free options might be your best choice. However, if you're looking for something more robust and feature-rich, it makes sense to invest in premium software.
Some packages are free for a basic plan and charge a monthly fee for advanced features. It will help to consider how much you can afford to pay before deciding on a package.
You should also consider how many employees will use the system and how many transactions you need to track. It might be worthwhile to invest in online accounting software if your firm conducts a significant amount of business remotely to make sure everything is operating as it should.
Process of Setting Up Your Accounting Software To Generate E-invoices
Once you have chosen your accounting software, you'll need to set it up to generate invoices electronically. This can seem complicated, but it's quite simple.
Here are the basic steps you'll need to follow:
Open your accounting software and create a new invoice templates. Be sure to include all necessary fields, such as your company name, contact information, and essential invoicing details, such as reference numbers for purchase orders and goods receipts.

Save the template as a PDF or HTML file. This will ensure that your clients can easily open and view it.

Generate a test invoice using the new template. Send it to yourself or a colleague to confirm everything looks correct.
Train Your Staff on How To Use the New System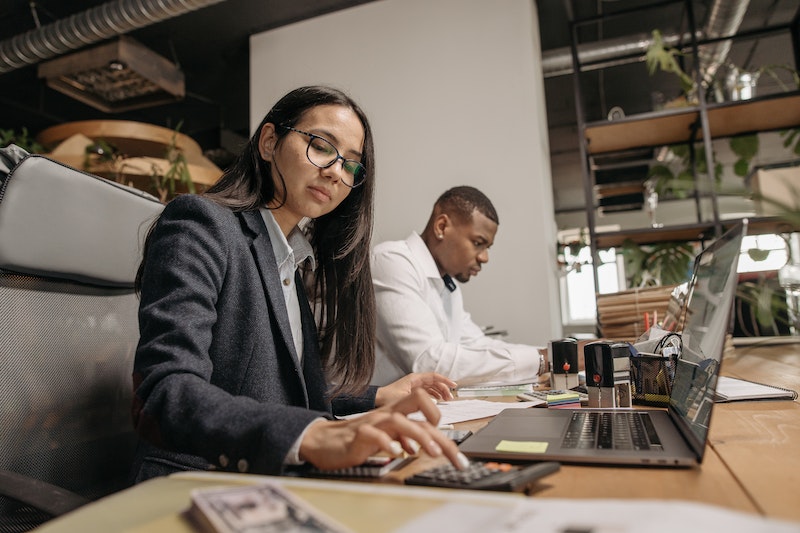 Source: pexels.com
Congratulations! Your company can now generate e-invoices in minutes.
The next step is to train your employees to use this software to implement digital invoices successfully. Here are a few pointers to help you ensure that your employees are adequately trained on how to use accounting software to generate e-invoices:
Before you start teaching your staff about e-invoicing, ensure they have a firm understanding of accounting basics. This will give them the foundation they need to understand more complex concepts.
Define what the new system is and what it does
The last thing you want is for your employees to be confused about what they're supposed to do with the new electronic invoice system. And that is why it is important to ensure that everyone on your team is on the same page.
The best approach to explaining the new electronic invoicing system to your workers is to make sure they understand how it will change how they conduct their jobs daily and to make sure they are familiar with all the formats, procedures, and guidelines for doing so.
Outline the benefits of using the new system
This will help them understand why the new system is being implemented and how it will benefit them in their work. They will also be able to take full advantage of the new system if there are other features they need to be aware of.
Your team should be able to reach you whenever they have queries or issues with the new E-invoice system. By doing so, you will be able to manage the transition better and identify any issues with the new system so that you can address them before they become a problem.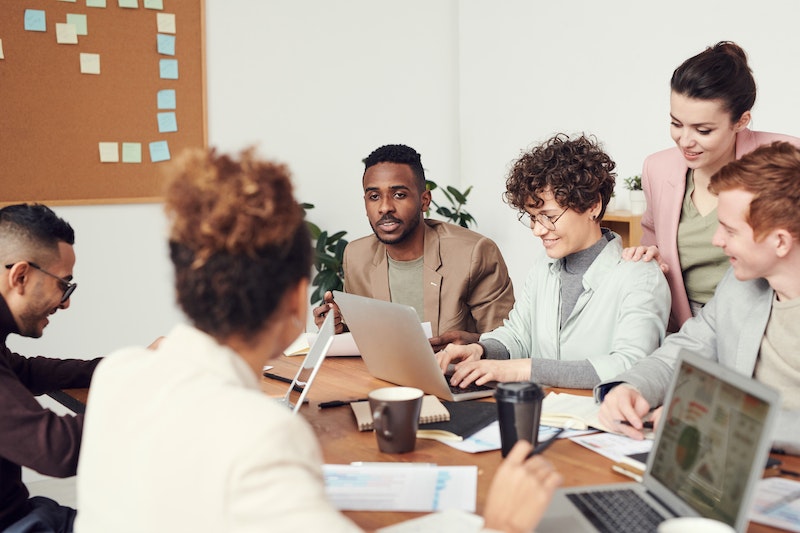 Source: pexels.com
Test out the system before going live
A soft launch is a great way to iron out the issues with the e-invoicing system before you go live. By sending test invoices to a small number of your business partners and customers, you can identify technical problems and ensure everyone is on the same page.
This will help avoid disruptions when you do the full switch. In addition, a soft launch will allow you to evaluate the product and ensure that it meets your needs. If there are any problems, you can make changes before going live. 
Ways To Improve Your Electronic Invoicing System
Here are some ways to make your e-invoicing strategy more effective:
Personalize your electronic invoices
If you're looking for ways to add a personal touch to your invoice, there are a few ways to do this. First, consider adding digital signatures to your invoices. You can also add a handwritten note or a personal message. You will stand out from the competition by giving your company a unique look and feel.
In addition, personalization is a great way to let your customers know that you appreciate their business. It can increase brand awareness and loyalty by making your clients feel valued.
Finally, remember to include your contact information on your invoices. This way, if your customers have questions, they'll know how to reach you. By following these tips, you can ensure that your invoices are personal and professional.
Have a straightforward invoice design
One of the main problems with electronic invoices is that they can be difficult for customers to understand. 
That is why having a straightforward invoice design and a structured format for your e-invoicing system is important. This will help you improve your business processes, increase efficiency, and reduce errors.
Make use of auto-reminders
Auto-reminders are a great way to keep your clients on top of their monthly bills and can be easily set up using the most modern billing systems. When you set up a reminder, it will automatically send emails reminding your clients that their recurring invoices are due in X days or weeks. You can customize these emails to include information about what needs to be done before the due date arrives.
Auto-reminders are an excellent way for businesses to ensure that their customers pay their bills on time every month without constantly chasing them down for payment. Companies can save themselves time and energy while improving customer satisfaction at the same time.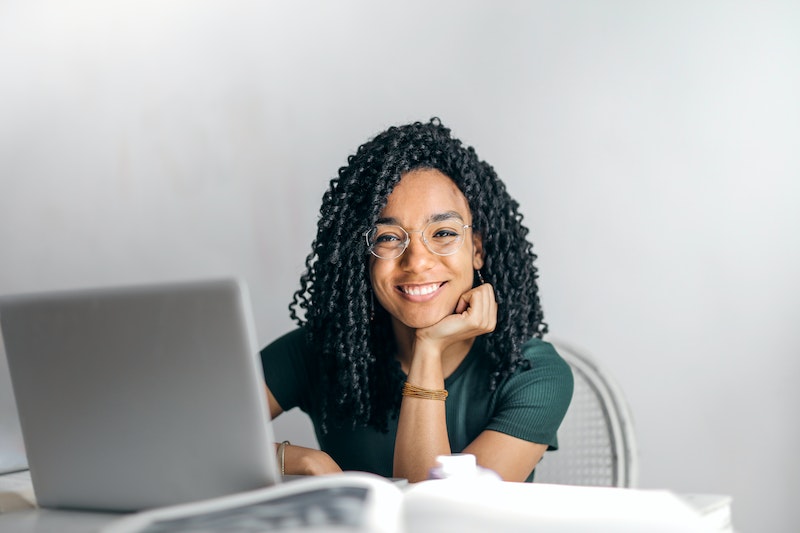 Source: pexels
Establish multiple payment plans
The most common way for businesses to receive payments is through credit cards. This is because credit cards are convenient for both the buyer and seller and cost-effective for both parties. However, there are other ways that you can accept electronic payments from customers.
A multi-payment plan is an excellent way to improve your electronic invoicing system and make it more efficient. Aside from payment methods, you can also consider giving early payment discounts to your customers. This is a great way to encourage them to pay you earlier than the due date and give them an incentive for doing so.
Your records should be complete, accurate, and easy to find. That way, you can quickly identify which invoices issued electronically must be paid and which have been paid. This will help you improve cash flow and avoid paying for duplicate orders, missing payments, and other costly errors.
Establish a reliable storage system
Electronic invoices have their own challenges and risks. For example, if you do not have a reliable storage system in place, your electronic invoice could be lost or damaged due to file corruption or hardware failure. This could lead to a loss of time and money for both parties involved in the transaction.
Establishing a trustworthy storage system, such as a cloud-based platform, will help prevent these problems. A good storage system ensures that all data is stored securely and reliably and can be retrieved whenever needed without any hassles or delays caused by power outages or network failures.
Takeaway
Now that you understand the basics of e-invoicing and how it can benefit your business, it's time to take advantage of this system. E-invoicing is quickly becoming the new business standard, so don't be left behind. Instead, be on the cutting edge of technology and save time and money.
If you want help getting started or the best recommendations for your business, contact us. At Envoice, we are always willing and excited to help new businesses get on their feet. And with e-invoicing, we can ensure your accounting process is as efficient as possible from day one.
1 – https://www.accountingtoday.com/
STAY ALWAYS TUNED
Subscribe to newsletter
STAY ALWAYS TUNED
Still not sure?
Don't spend time on manual work
Streamline processes
Automate your invoice flow
Integrate with the tools you rely on every day
Request demo