Accounting Industry Trends
Cloud Accounting vs Traditional Accounting – What are the Core Differences?
August 9, 2022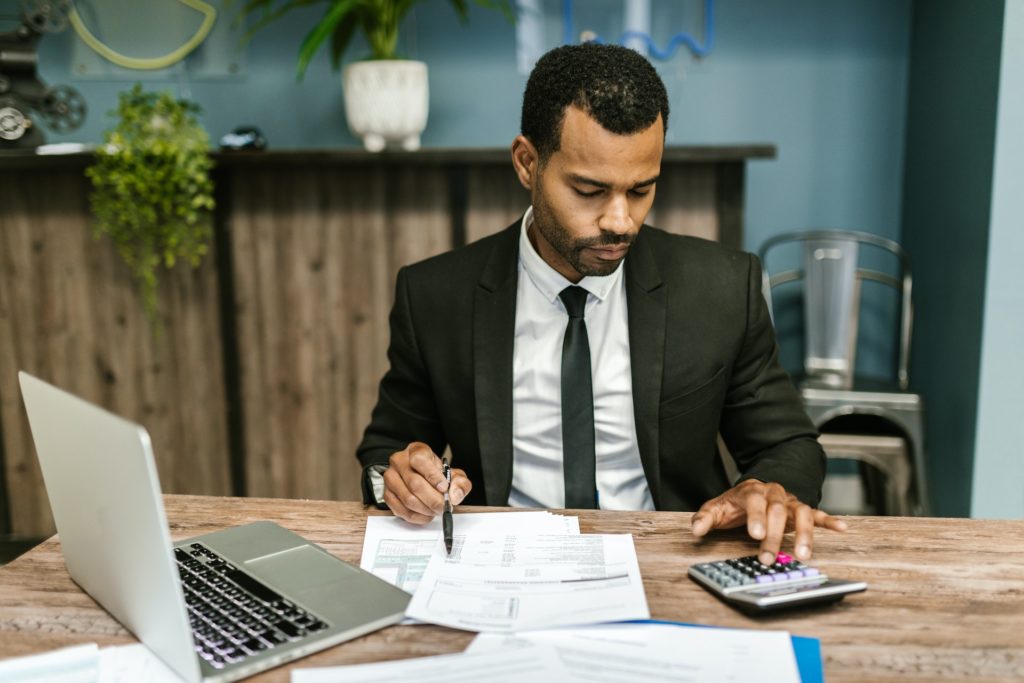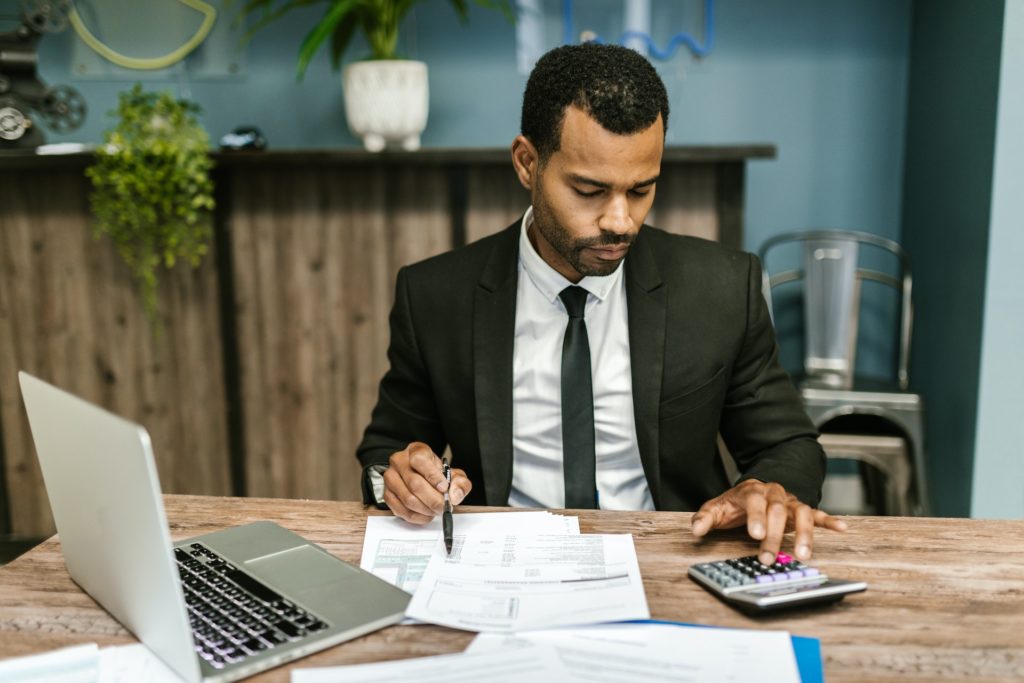 Pexels
Accounting is a dynamic field: it changes constantly. It has shifted from pen-and-paper toward a more advanced and efficient computing system.
As a small business owner, you have two options for managing your accounting: traditional or cloud-based. While both are good options, it's essential to know which one is better suited to your needs.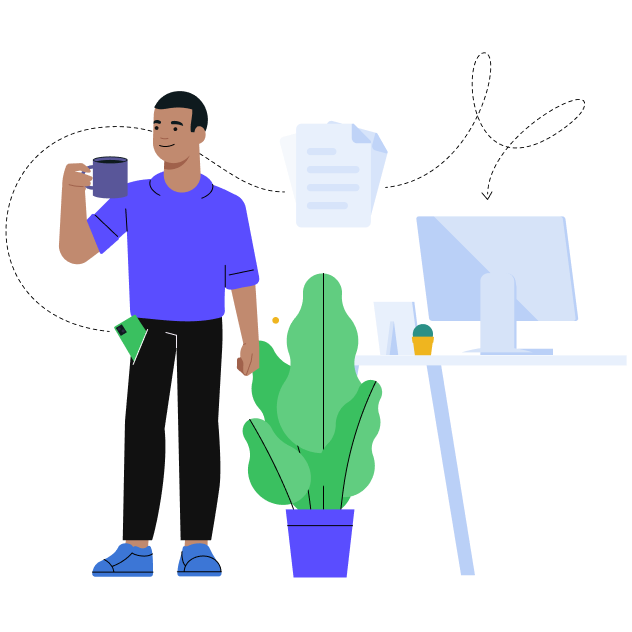 How to eliminate repetitive bookkeeping tasks?
Book a demo
and we will show you how
This article will discuss the key differences between traditional and cloud accounting to give you a better idea of how each works.
What is Cloud Accounting?
Cloud accounting, or cloud computing, is a software-as-a-service (SaaS) solution that allows you to keep your financial records in the cloud.
The cloud is not a physical location but a network of remote servers that can store data across multiple servers. This allows you to access information, make adjustments, and monitor trends in your business from any location at any time. (1)
What is Traditional Accounting?
Traditional accounting is called "traditional" because it's designed for use on a desktop computer and not for mobile devices.
It's also sometimes called "desktop" or "desktop-based" because it doesn't require an internet connection to function. It is installed on your desktop computer and stores data on local servers rather than in a central location.
The data can only be accessed through the file system of that particular computer.
7 Core Differences Between Cloud Accounting vs. Traditional Accounting
1. Cost-effectiveness
Cloud accounting is significantly more cost effective than traditional accounting. With cloud accounting, you only pay for the services that you use.
It requires no initial investment, as it's a subscription-based service that you can cancel or pause at any time. If you don't need a specific feature, it's not included in your price.
Accounting software solutions are typically free or low-cost, with some even offering a free trial period for you to test them out before committing to their periodical subscription fee.
This can be especially helpful if your business grows quickly and needs to get up and running without spending a large amount of money upfront.
Traditional accounting systems, on the other hand, can be expensive. It requires the purchase of software and hardware, ongoing maintenance costs and additional storage when needed.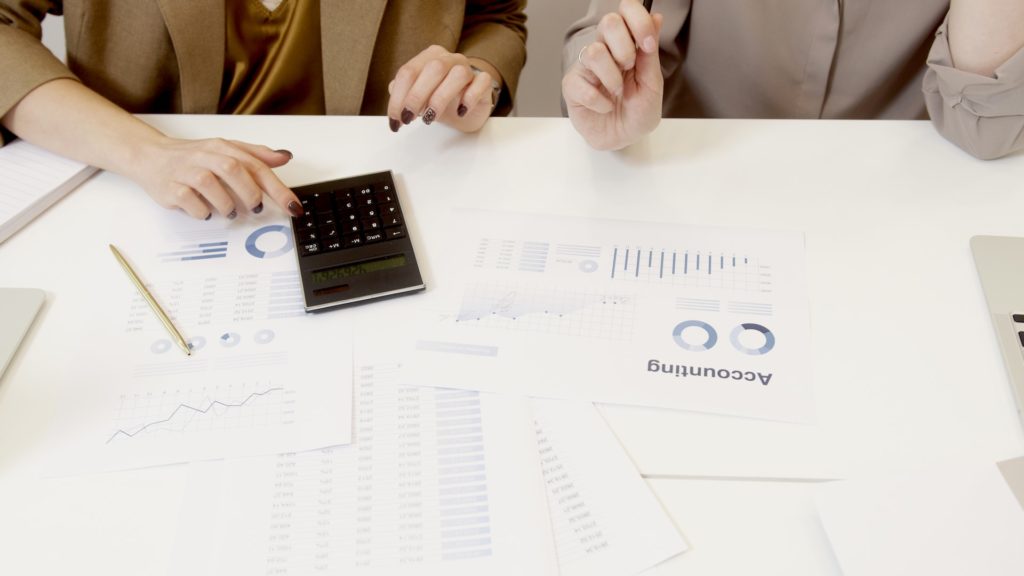 Pexels
2. Scalability and functionality
Cloud-based accounting software is highly scalable and flexible. If you need more storage space for your business's records or to add more users, you can easily upgrade to a plan that will better suit your business growth.
In terms of functionality—with cloud accounting software, you can track the progress of your company's finances anywhere in real-time using a laptop, a mobile phone, or any compatible device with an internet connection.
This allows you to work on projects when they're convenient for you rather than having to schedule appointments with an accountant.
In contrast, traditional accounting software requires you to access your account on a specific computer and in a particular place. It doesn't provide you the convenience of having your data accessible anytime.
This is a problem for people who travel frequently or like to be able to check their finances from anywhere. If you ever need to go somewhere else, or if your computer shuts down or breaks, you won't be able to access your account information.
3. Data Security
Cloud-based software has the advantage of being hosted by a company in a secure data center. All your financial data is stored offsite and protected from hackers or other threats that could harm your business.
Cloud accounting software providers have had more control over and visibility into their customers' security measures, making it easier for them to track any vulnerability and avoid a data breach. (2)
This isn't the case with traditional accounting. It relies on passwords instead of encryption and real-time updates. This is an outdated security feature that can leave businesses vulnerable to cyber-attacks.
Security is a massive concern for businesses and probably the most significant impact on IT budgets. Security concerns have been tied to increased costs, time-to-market product releases, and reduced business agility.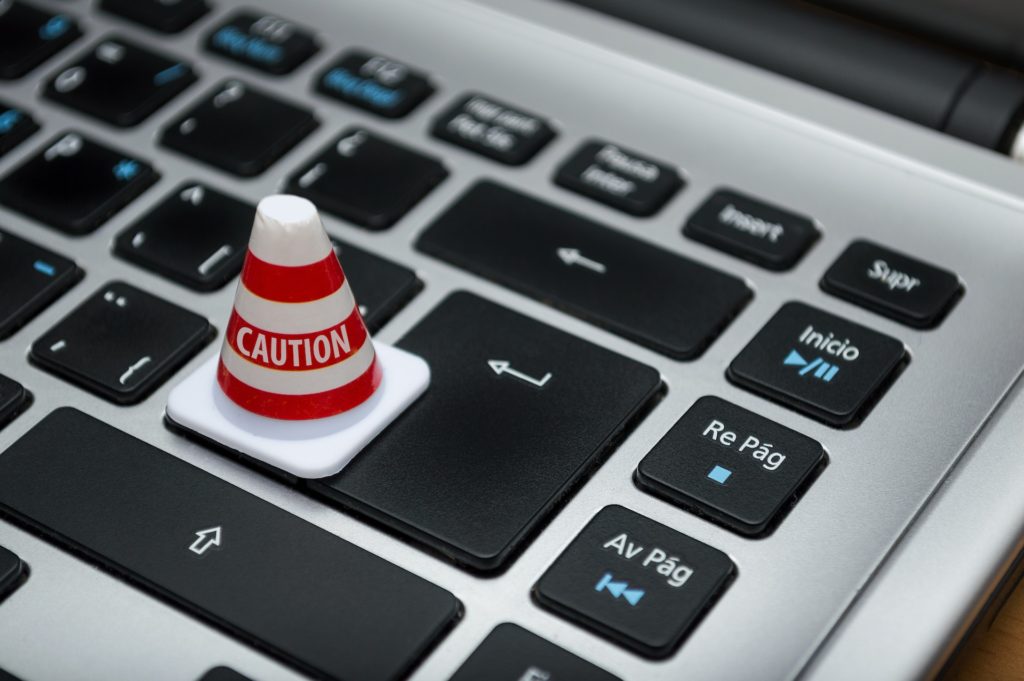 Pexels
4. Efficient Collaboration
When it comes to collaboration, cloud accounting software has the edge.
Cloud accounting is a great way to ensure that your employees can work collaboratively on financial reports.
Because of its multi-user function, people can easily access the latest version of financial reports, making it easier to stay on top of all your company's financials at once.
This makes it ideal for businesses with many employees who need to share information with each other.
It also means fewer errors—because there's no need for someone to re-enter data or copy-paste spreadsheets from one spot to another, mistakes are reduced and accuracy is improved.
The traditional accounting system was not designed for collaboration; only one person could work on and access it at a time.
5. Data storage and reliability
Cloud software is available around the clock and can be accessed from anywhere with internet access—making it more reliable and better suited for accessing critical or sensitive information.
In addition, cloud accounting systems have more up-to-date features than on-premise accounting software.
For example, you can use cloud-based solutions to view your financial data on a mobile device—something not possible with desktop programs.
It also has a huge data storage efficiency which means that you won't have to worry about running out of space.
Traditional accounting, however, is usually set up to store your financial data locally on your computer. This means you have to back up the information regularly. (3)
If your desktop application crashes and corrupts data, backing up information can be time-consuming and expensive.
6. Technical Support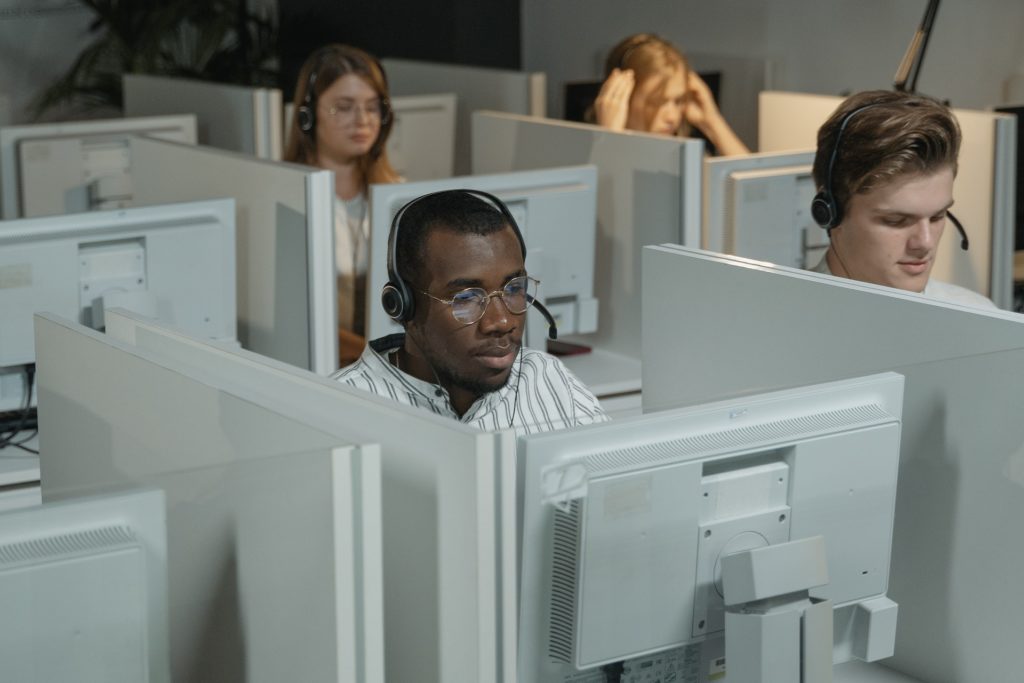 Pexels
Most cloud accounting providers offer 24/7 customer support. So if you run into a software problem and don't know how to fix it yourself—or just want another set of eyes on the issue—you can work with technical support online.
With remote support tools, technical staff can assist users without traveling from one location to another. Instead, they can provide support through online chat or phone calls.
Unlike in traditional accounting software, one of the main challenges for technical staff is to provide a prompt response to customer requests.
The average time it takes to answer a support request is 24 hours or more, which can be very frustrating for customers trying to get their work done.
Technical staff usually have regular working hours and may be unable to assist customers outside these times.
7. Integration
Integration with other accounting software can reduce the workload of your bookkeeper by automating various processes.
Traditional accounting systems are not designed to integrate seamlessly with common business tools. They are designed to work independently of other software and are often only compatible with a small number of programs.
This makes it challenging for businesses to keep all of their information organized in one place.
For example, you might be able to integrate your accounts payable software with your billing system, but it would be tough to get it connected to your payment processing system.
And sometimes, you will have to manually enter data into an Excel spreadsheet and then import it into QuickBooks.
This process can be time-consuming and prone to error, which can impact the accuracy of your financial reports.
Cloud accounting software eliminates this issue by seamlessly integrating with accounting tools like Envoice.
Which software is right for you?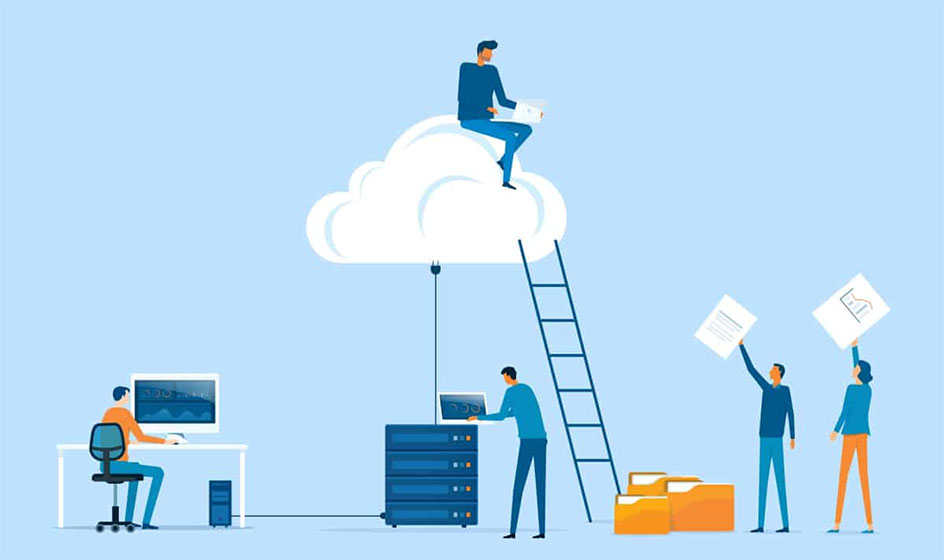 bossofcloud
When choosing the best accounting software, consider what factors are most important to you.
Are you looking for accounting software that works well with other third-party applications?
What is your budget?
Does it have all the features you need?
Can it be used on any device?
Are there any special functions that would benefit you?
Overall, cloud-based and desktop software provides advantages and disadvantages. At the end of the day, it will all depend on what works best for you or within the organization.
Generally, if you have concerns about security or like to keep all your files in one place, traditional accounting is the way to go.
However, if you are looking for a more flexible option that will allow you to work with your data from anywhere—for example when you are traveling, cloud software is the better choice.
Article Sources:
1 – https://www.cloudflare.com
STAY ALWAYS TUNED
Subscribe to newsletter
STAY ALWAYS TUNED
Still not sure?
Don't spend time on manual work
Streamline processes
Automate your invoice flow
Integrate with the tools you rely on every day
Request demo