Quickbooks
QuickBooks vs. Excel – Do You Really Need Accounting Software?
April 2, 2023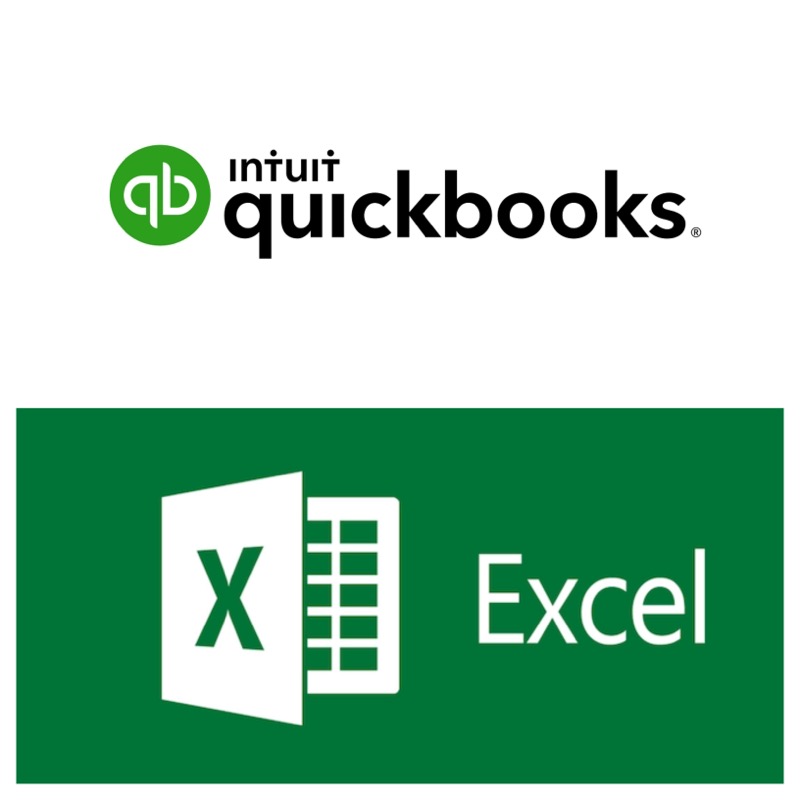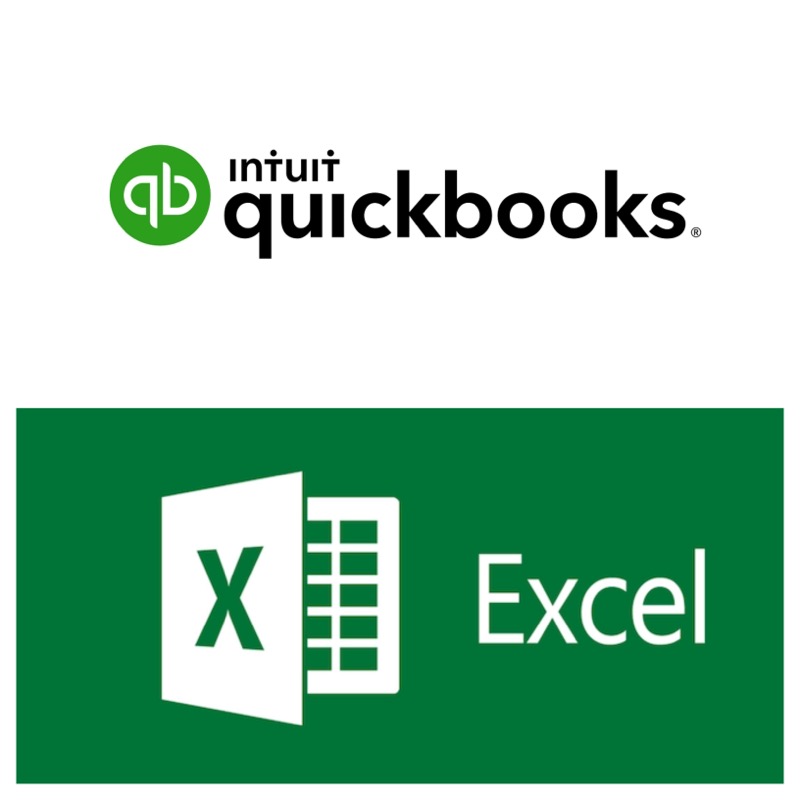 QuickBooks and Microsoft Excel are two of the most commonly used accounting programs, but they differ in how they operate, how much they cost, and how well they fit into your business structure.
What to consider when choosing Accounting software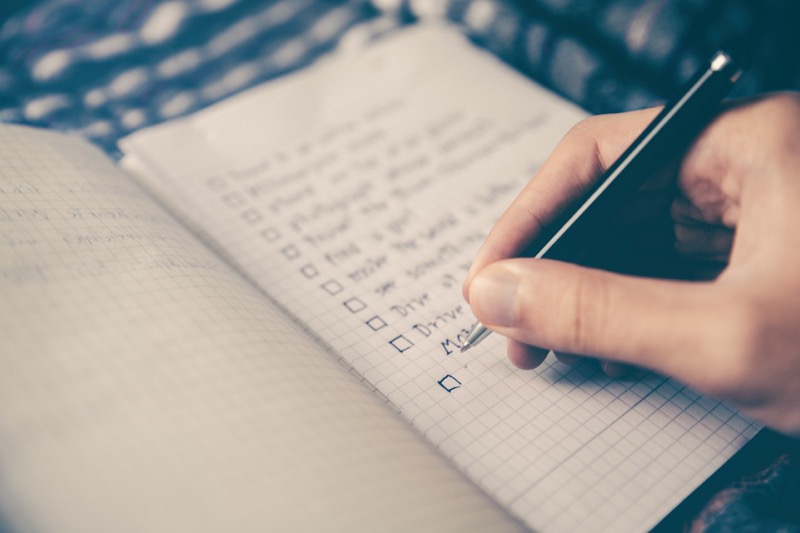 Source: pixabay.com
When choosing accounting software, you need to ensure it will work with the type of business you have. The software should be able to manage the inventory and finances of your company, whether that's a small retail shop or a large corporation.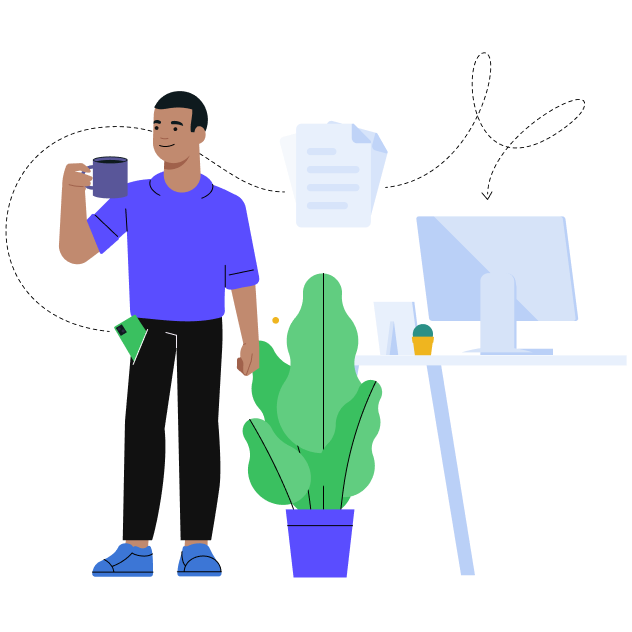 How to eliminate repetitive bookkeeping tasks?
Book a demo
and we will show you how
The first step is determining what features you need the most— do you need payroll services? Do you need an easy way to track inventory or manage vendors? Ensure that the software can manage your finances in a way that makes sense for your business.
The size and needs of your company will also affect what kind of accounting software you choose. For example, if you're just starting, it might make sense to go with Microsoft Excel rather than an online service like QuickBooks.
On the other hand, if you're running a larger business with multiple locations and employees, then those kinds of programs might be worth looking into (keeping in mind that they'll cost more).
Different accounting software packages have different pricing models and features, so it's important to find one that fits within your budget and meets all of your needs as a business owner.
Lastly, consider what kind of support you get with the software—will there be online help? Do they offer training courses? Will there be phone support? Without good support, you could find yourself unable to find answers when you need them the most.
Overview of Quickbooks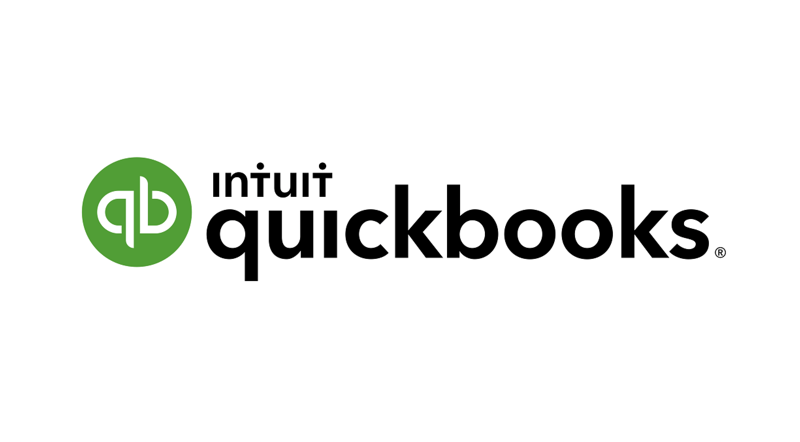 Source: quickbooks.intuit.com
Quickbooks is a business accounting software well-known among large and small business owners. It's a comprehensive solution in terms of features. Quickbooks is also marketed and owned by the tech firm, Intuit. [1]
Quickbooks has many features you would expect from automated accounting software, such as connecting with multiple users on one computer and sharing files over the internet. Quickbooks is marketed as a cloud-based solution, which means all your historical data is stored online instead of locally on your computer.
Overview of Excel

Source: versionmuseum.com
Microsoft Excel is a spreadsheet application and has been around since the early 90s. Since then, it has gone through several versions, the current one being Office 365. [2]
Excel has a user-friendly interface and is used in different industries and sectors, such as accounting, finance, retail, and business management. It can also be used by individuals who want to track daily transactions and their finances or those who need a way to organize financial data for statistical analysis.
The current version of Excel is much more advanced than the first version. It has several features, whether you're creating graphs, crunching numbers, or creating files for others to view and edit. It also includes better security features and other ways to protect your data from being hacked.
Benefits and Features of Quickbooks
Here are the top benefits and features of QuickBooks for you to see how it compares to Excel. This list will help you better understand what QuickBooks has to offer.
Invoice Feature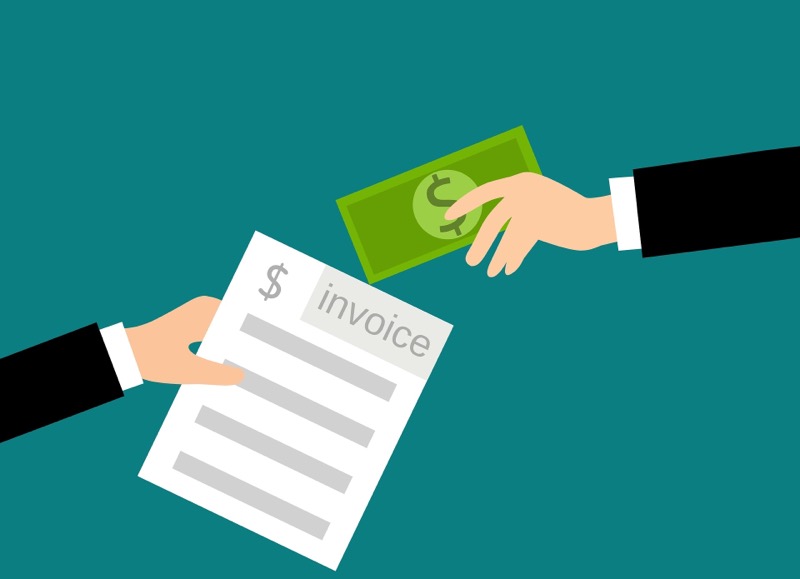 Source: pixabay.com
With QuickBooks Invoicing, you can invoice customers and add payment reminders to automatically send accounts receivable if they don't pay on time.
You may also set up recurring invoices, so you don't have to send invoices manually. Quickbooks has also made it easy for customers to pay online using debit cards, online payments, or ACH transfers.
Manage Bills
QuickBooks makes it easy to manage your bills, whether you're paying them online or scheduling future payments. You can also keep track and ensure they're paid on time with just a few clicks, so you don't have to worry about missing a payment.
Importing Bank Transactions
This feature lets you connect your credit card and bank statements to QuickBooks Online. Once connected, all of your bank accounts and credit card transactions automatically sync to QuickBooks Online, so you can seamlessly track your expenses and income statements.
Reports Feature
QuickBooks has a hundred reports that you may run and export, such as profit and loss, costs, and balance sheets. You may also customize your reports to match the specific requirements of your business. Sync QuickBooks Online with your spreadsheets to get more accurate financial data and more versatile reports.
Receipt Scanning Feature
Quickbooks allows you to take photos of digital receipts using your phone and save them directly within the app. With one click, you can link those expenses to transactions in your company file.
Sales Tax Feature
QuickBooks automatically calculates sales tax based on the date, location, product type, and customer. When you add sales tax to an invoice, QuickBooks will automatically calculate your sales tax rate. You can also collect sales tax for multiple agencies, such as the city and state.
Tax Penalty Protection
If your business receives legal complications with tax payments due to an error made while using QuickBooks Online Payroll Elite, Quickbooks offers to reimburse the penalty and interest costs, so you don't have to pay a cent of them.
You just need to notify their team within 60 days after receiving the penalty notice—and QuickBooks will take care of everything else.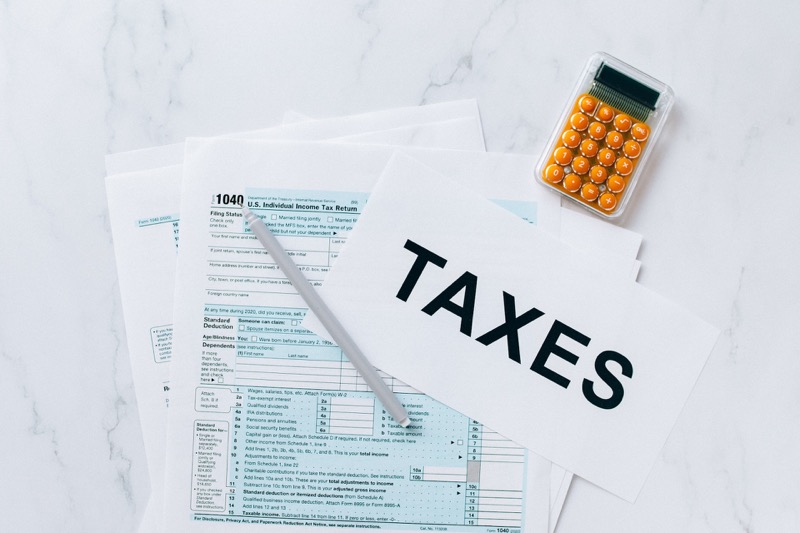 Source: pexels.com
Benefits and Features of Excel
Microsoft Excel, being one of the most popular spreadsheet programs in the world, has a lot to offer in terms of functionality. This overview of Excel features will help you better understand what Excel can offer for your business.
Templates Feature
With Excel formulas, you can create spreadsheets from templates on your own and combine two or more functions to perform calculations. Excel will also learn your patterns and will automatically interpret data.
Customization Feature
Excel is not only a great program for managing your business finances, but it's great for any other data entry tasks. You can customize it to suit your needs. You can create your own formulas that will perform calculations on your data, and you can also customize the display of the information in your Excel spreadsheet. [3]
Presentation Feature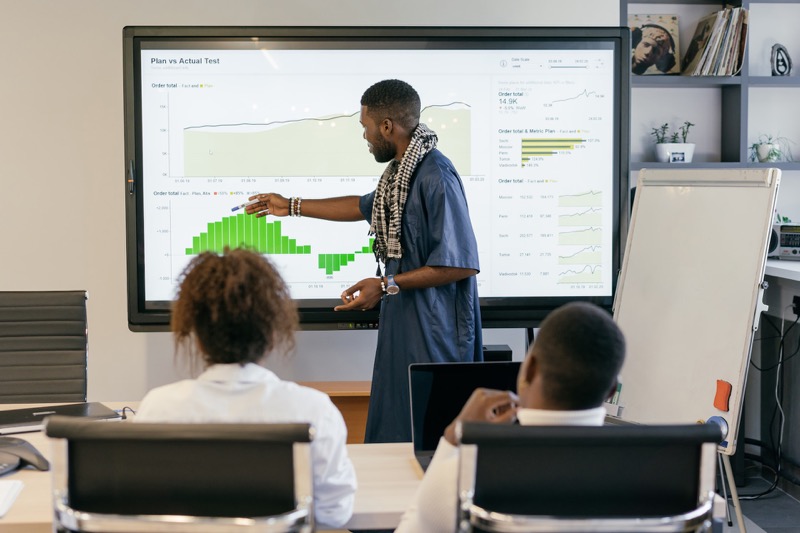 Source: pexels.com
Excel has made it easier than ever to create charts and graphs that will help you understand and present your data by using formatting, sparklines, and tables. You can also identify financial trends, expense forecasts, and other data and take action based on real-time data.
Collaboration Feature
With the Microsoft 365 collaboration tool, you can collaborate with colleagues and partners on the same worksheet in real-time. You may share your workbook with others and always work on the most recent version for real-time collaboration to help you complete bookkeeping tasks more quickly. You can also work on an Excel file from a mobile or PC. 
Quickbooks Pricing
Quickbooks is available in two versions: Quickbooks Pro and Quickbooks Enterprise. The Pro version is the most popular with small business owners because it offers all of the basic accounting features and is easy to use.  Quickbooks Enterprise is more suited for large organizations with high volumes of transactions.
It offers five different pricing plans, starting at $14.95 per month for a single user and going up to $400 per month for 25 users or more.
Excel Pricing
Microsoft 365 provides several options. A yearly subscription costs $159.99, and a monthly subscription costs $6.99 per month for one person and $9.99 per month for up to six users for home use.
It also offers a Business Basic option for $6 a month and a Microsoft 365 Business Premium option with advanced cyber threat protection for $22 a month. This includes all Microsoft applications such as Excel, Word, Outlook, PowerPoint, OneDrive, and 1 TB of cloud storage.
Advantages of Quickbooks over Excel
Here are some of the main advantages of QuickBooks vs. Excel:
QuickBooks has a larger integration feature than Excel. It can be seamlessly integrated with accounting tools like Envoice, which simplifies the tedious process of entering data from receipts.

QuickBooks has better reporting capabilities than Excel, so if you want more insight into your finances, QuickBooks may be able to provide that information for you.

QuickBooks' payroll system is more robust than Excel's, so if you employ people or have contractors working for your business, QuickBooks can save time by automating many of the calculations involved in payroll taxes and benefits management.

Quickbooks has in-house accountants that are accessible 24 hours a day, seven days a week, to help you with any accounting problems or issues. This enables you to save money on hiring an outside accountant since you can obtain help from someone with expertise in using Quickbooks.
Advantages of Excel over Quickbooks
Here are some of the main advantages of Excel vs.QuickBooks:
QuickBooks is more of a team tool, so if you're just planning for one or two people, then Excel might be better because it's simpler to learn and set up.

Excel is cheaper than QuickBooks because Microsoft products like Word or PowerPoint are most likely already installed on all computers running Windows 10 operating systems. Excel is the most popular spreadsheet application in the world. It's open source, so even non-accountants can use it, and it's designed to give you the freedom to choose how you want to use it.

The formulas in Excel are much more powerful than those in Quickbooks, which means you can also use Excel to perform complex calculations. It is difficult or impossible with QuickBooks because it lacks the ability to perform advanced functions such as statistical analysis and pivot tables.

Another advantage of Excel is that it is already widely used throughout the globe, mainly in the business world. It is compatible with many other programs, such as Microsoft Word, Google Docs, and Dropbox. This makes it much easier for you to share your spreadsheets with other users and work together on projects.
Do you really need accounting software?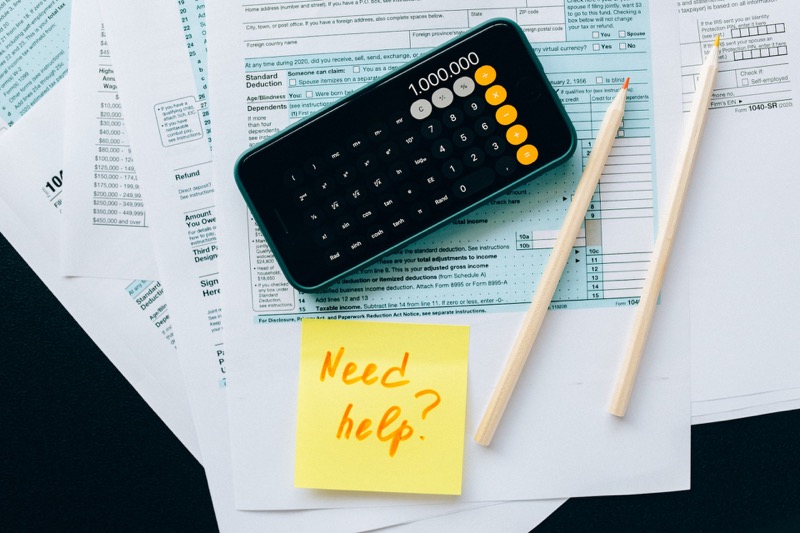 Source: pexels.com
Most large or small business owners use some form of bookkeeping software to keep track of their historical financial data. While each business owner's needs are different, there are a few factors you should consider when deciding whether you need accounting software programs.
Accounting software is a great way to help you manage your finances, but it's not necessary for every business. If your company only handles a few transactions per month and doesn't have any employees, then accounting software isn't essential because you can probably track your finances in a spreadsheet.
However, if your company does handle more than a few transactions or has employees, then accounting software can be very beneficial in helping you keep track of all that information and avoid misplaced data.
If your business handles a lot of transactions daily and you don't have a good bookkeeping system to track your cash flow, then there's no way to know if your business is making money or losing money.
This could lead to some serious problems down the line—if you don't know how much profit your company is making every month (or every year), then there's no way for you to plan for any kind of future expenses.
We Can Help You Decide
You're not alone in your decision-making process when it comes to accounting software. 
We have a team of specialists who are happy to help you find the best solution for your business. We understand that every business is different, and we want to ensure that you get the perfect platform for your needs. 
Contact us today and let us answer any questions you may have about choosing Accounting software for your business. Together, we can figure out which option will work best for you so that you can focus on what you do best—running your business!
Sources:
1 – https://quickbooks.intuit.com/#
2 – https://www.microsoft.com/en-us/microsoft-365/excel
3 – https://support.microsoft.com/en-us/office/create-a-simple-formula-in-excel-11a5f0e5-38a3-4115-85bc-f4a465f64a8a
STAY ALWAYS TUNED
Subscribe to newsletter
STAY ALWAYS TUNED
Still not sure?
Don't spend time on manual work
Streamline processes
Automate your invoice flow
Integrate with the tools you rely on every day
Request demo