Accounting Industry Trends
The Future of Accounting: Navigating Changes in an Evolving Industry
July 25, 2023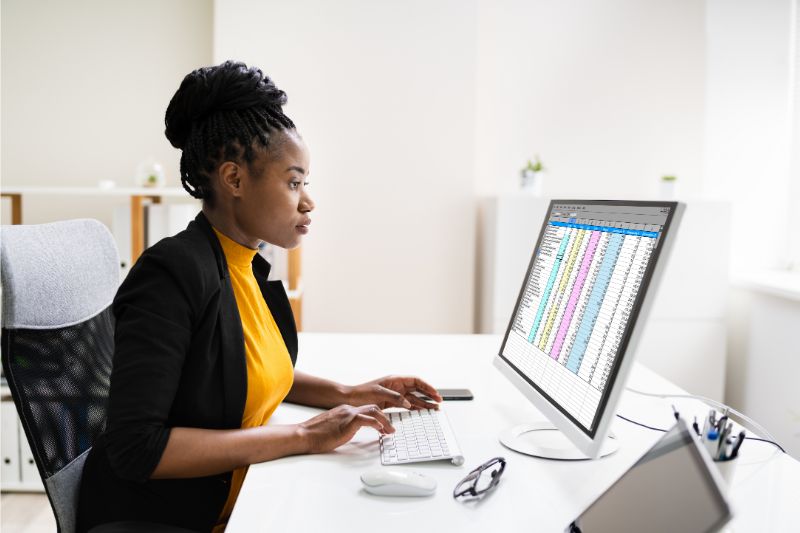 Courtesy of Canva/GettyImages
Accounting continues to grapple with challenges on two fronts – attracting talent and making the most of emerging technology.
With the speed of change, industry leaders are quickly realizing that traditional accounting will shortly no longer be sustainable. Accounting will continue to change. This is what that means for accounting professionals and companies.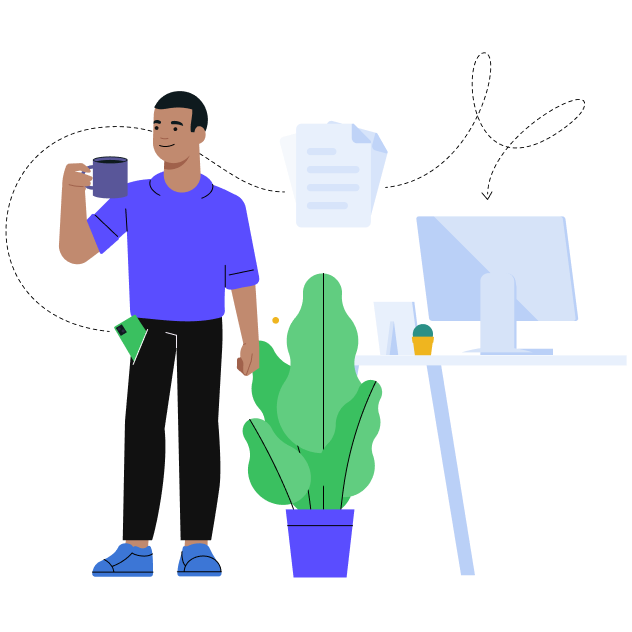 How to eliminate repetitive bookkeeping tasks?
Book a demo
and we will show you how
Shrinking Talent Pools Make Accountants More Valuable Than Ever
A US study of the CPA industry revealed that 25% of partners in large accounting firms are over 60 years old. 
For a smaller accounting firm, the numbers are even higher at 40%.[1] The accounting sector needs to find more ways to appeal to younger professionals.  
Recruitment, employee retention, and succession planning are top priorities for the accounting profession. Solving the talent crunch requires new strategies. Young accountants now have more options. They don't have to stick to doing boring and repetitive accounting tasks. While the decline in young accountants is more obvious for many accounting firms, the same trend exists for other organizations.
About 94% believe that the biggest challenge for the profession is the decrease in younger accountants. In the past year, 90% reported hiring challenges, especially in finding people with experience of more than five years.[2]
Companies must rethink their strategy in managing accounting talent – including technology updates. Almost all CFOs believe that improving technology will help them attract and retain employees.[3] 
Solving the talent gap and producing skilled accountants requires companies and firms to make fundamental changes in performing accounting work.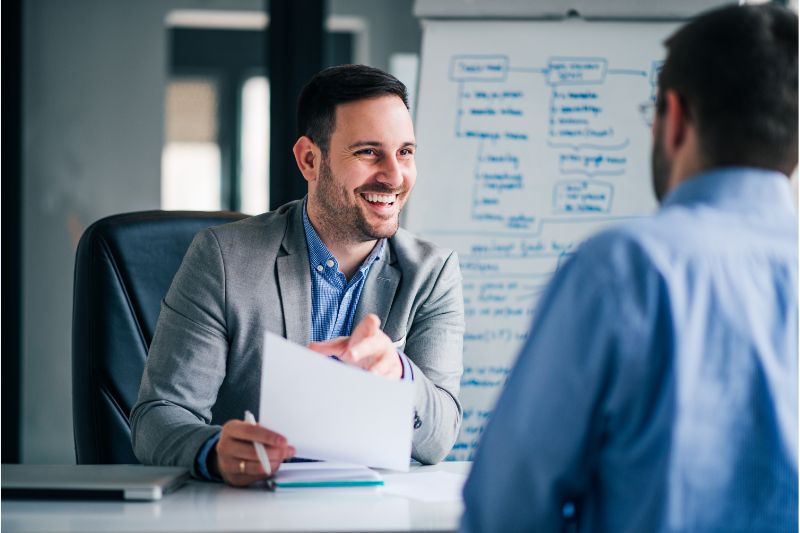 Courtesy of Canva/GettyImages
Higher Wage Demands for the Accountancy Profession
About 69% of accountants feel satisfied with their jobs, and 82% plan to recommend the field to younger professionals due to their earning potential and strong salary. However, satisfaction levels over existing wages have lagged.
The impact of inflation is the biggest work-related concern for accounting professionals across the globe. Employers must keep up with rising salary expectations to attract and retain talent – a challenging task during an economic slowdown.
Mobility opportunities for accounting professionals make it even harder to keep up with the demand for higher compensation to retain employees. In one survey, 55% of accountants indicated plans to leave their current employer in their next move. Younger professionals, those belonging to Gen Z, are the most mobile, but more than half of employees in Generation X also have plans to move.[4]
As companies struggle with the increasing cost of hiring an accountant, it becomes imperative to re-evaluate processes and systems to allow your accounting team to focus on value-added tasks to either generate revenue or increase cost savings.
Off-shore Strategies on the Rise
Despite the economic slowdown, accountants reported being busier – 43% handle at least 40 clients.[2] 
With the talent shortage in the field, practices such as onshoring, offshoring, outsourcing, and hiring non-CPAs to fill roles have increased.
Companies have expanded their talent search to professionals in countries with cheaper labor. The trend will likely continue since many tax and accounting firms want to reduce operating costs without compromising work quality.
Having an excellent offshore strategy also allows companies to free up work for younger accountants so they can focus on meaningful tasks.
Greater Focus on Reducing Burnout
While the accountancy profession is likely to embrace hybrid work arrangements, a survey reveals that more than 50% of accounting professionals do not have a flexible working practice.[4] However, finance professionals who work hybrid appear happier with what they do than those who report to the office.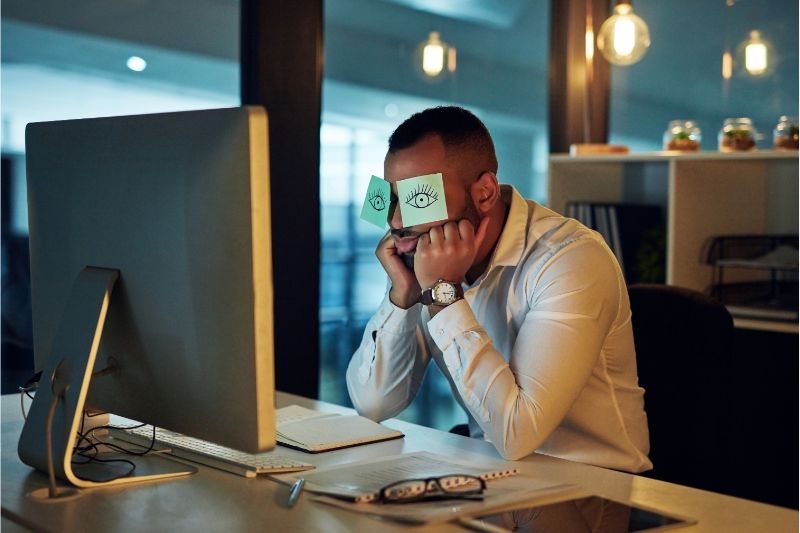 Courtesy of Canva/GettyImages
Companies may need to evaluate how existing work arrangements affect the mental health and well-being of accountants. Among accounting professionals, addressing burnout is the second most significant work concern with 88% wanting a better work-life balance.
Accounting is notorious for long hours and stressful work environments. Companies now have the option to bring in new accounting technology to increase productivity, allowing professionals to focus on value-added tasks.
Growing Utilization of Emerging Technologies
Technology updates are inescapable for accounting and finance professionals. For accounting firms, tech investments are a top priority and it is the tactic CPAs use to address capacity challenges and improve work quality.[6]
The expected average spending on technology improvement and upgrades in 2023 alone is $15,800. To maximize operational efficiencies, most firms plan to invest in automation tools, AI, and blockchain.
Innovation plays a significant role in the future of accounting with 41% of accountants citing technology improvements as the reason for having higher revenues. About nine in 10 accountants also indicated that technology allowed them to support the growing needs of their clients in the past two years.[2] 
Among the most impactful technologies in accounting include the following.
Remote Work Solutions
Structural shifts in how people work are likely to continue. In advanced economies, 20 to 25% of employees have the potential to enter a work-from-home arrangement from three to five days a week.[5]
Hybrid work arrangements will continue to be the norm. Professionals in the field also value the freedom that comes with setting their own schedules and creating a better work-life balance through remote work. However, the importance of flexibility varies – 70% of staff positions give it the highest priority while only 54% of executives do the same.
Since hybrid models are likely to be permanent for some companies, companies should invest in technology that supports remote work. Management practices of offshoring also fuel the demand for technology that allows accounting teams to process financial data without reporting to the office.
Robotic Process Automation
The traditional IT infrastructure of companies does not include robotic process automation (RPA), but it is quickly becoming common in many organizations. About one in 10 CPAs plan to add RPA technologies to increase productivity and operational efficiencies in the back office.[6]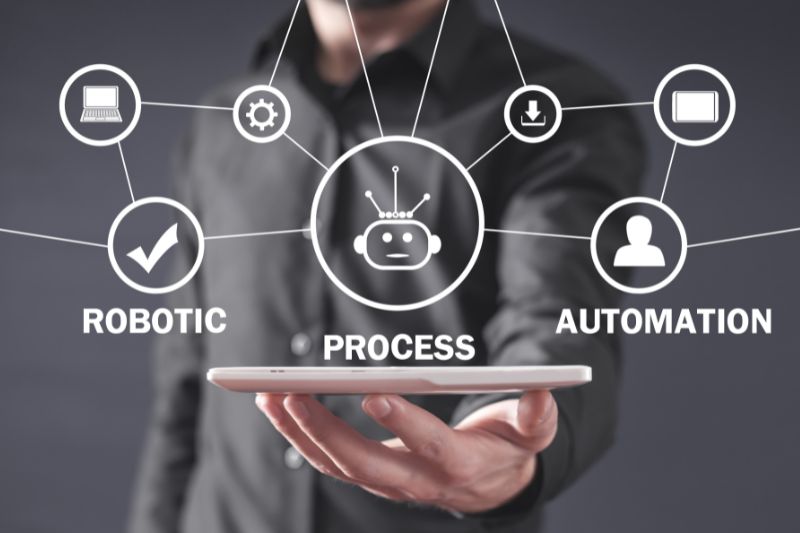 Courtesy of Canva/GettyImages
Robotic Process Automation is a virtual bot that mimics human interactions – clicks and keystrokes – with apps to perform accounting processes. RPA bots can take over tasks such as:
Data entry

Searching for information from websites

Generating reports

Sending emails
RPA plays a significant role in scaling businesses as it provides a way to link applications that do not support integration. With this technology, organizations can eliminate manual processing.
Successful implementation of RPA resulted in significant improvements such as:
Reducing the number of outsourced workers in a telecommunications company

Decreasing time spent preparing monthly reports from five days to an hour.

Increasing processing time by 85% and saving 8,500 labor hours

Many organizations pair RPA with artificial intelligence to allow the software to learn as it processes more transactions – resulting in lower costs and higher cost savings.
Cloud-Based Accounting Systems
Moving to the cloud has been a significant technology trend across all industries. Cloud-based technology serves as the cornerstone of digital transformation for 88% of organizations. By 2027, forecasts see a CAGR of 10.46% growth in the cloud-based accounting software market.[7]
Deloitte also reported that nine in ten organizations see cloud computing as essential when implemented alongside other technologies like data analytics, the Internet of Things, and AI.[8]
Around the world, companies have been moving business operations to the cloud. However, many companies do not make the most of cloud technology in accounting processes. Both large and small companies utilize cloud-based accounting systems for processing accounting data. Some of the most popular cloud accounting software include QuickBooks, Zero, Wave, and FreshBooks.
Why Moving to the Cloud Unlocks Opportunities
Moving to a cloud-based accounting software eliminates many roadblocks to working with a remote team. Using online applications for data management and providing accounting services also leads to cost optimization, faster processing, and improved collaboration.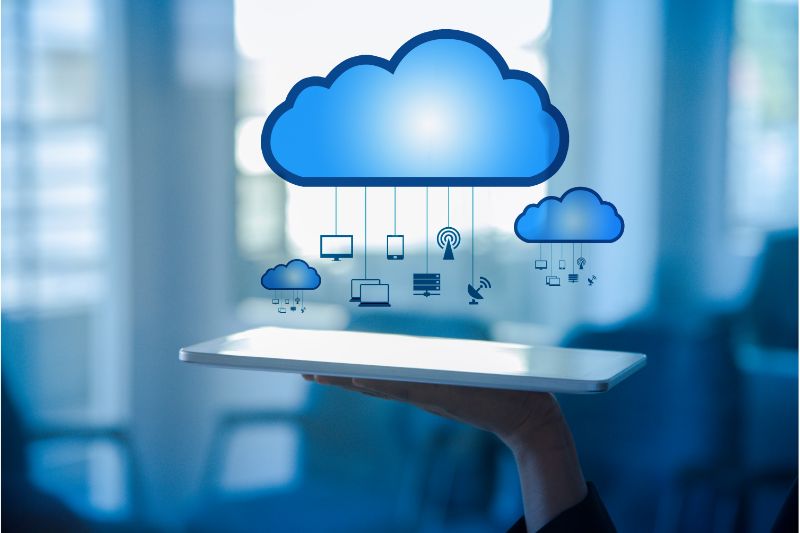 Courtesy of Canva/GettyImages
For instance, a company wants to automate invoice processing. A company using on-premise software may struggle with adding this feature since it could take months to complete, depending on the software they're using. However, a company using QuickBooks only needs to look for third-party software with invoice automation capabilities like Envoice.
After signing up for a subscription, the company can configure settings to enable data sharing between QBO and Envoice – a process that may take less than a day to complete.
Benefits of Cloud Accounting
In a 2023 report, 46% of accounting businesses indicated plans to invest in automation tools and cloud accounting software.[9] 
Moving to the cloud is quickly becoming a priority since cloud-based systems allow faster implementation of other technologies like AI and integrating these tools with other applications.
How Cloud-based Software Benefits the Accounting Industry
Aside from enhancing innovation, there are other advantages to having a cloud-based system, such as:
Eliminating paper

Providing instant access to accounting records

Reducing errors

Improving security over financial data

Decreasing processing costs

Increasing employee productivity

Supporting remote work
Workflow Software
Managing tasks required by the accounting department can be a nightmare. All too often accountants and finance professionals spend days and weeks performing tasks related to a financial close such as:
Collecting data

Entering journal entries

Monitoring internal controls

Reconciling Accounts

Fixing transaction errors

Preparing financial reports
Manual and inconsistent processes that apply to most organizations result in operational inefficiencies. Organizations relying on disparate processes and manual reconciliation struggle with poor data quality.
As a result, finance professionals often work long hours because of the labor-intensive process. Employees work harder due to data gaps to meet the information needs of stakeholders.
Investing in workflow software makes it easier for everyone, including accounting teams, to find financial inputs to complete the financial close. About 50% of CPAs already use workflow software, and 13% plan to add this technology in the next year.
Reducing time spent chasing after invoices and reducing time spent over emails and texts to gather data frees up capacity for your accounting department.
Artificial Intelligence and Accounting Automation Technologies
Artificial intelligence is transforming all industries, including accounting. As organizations embrace AI technologies, accounting professionals can become more proactive and meet rising client expectations.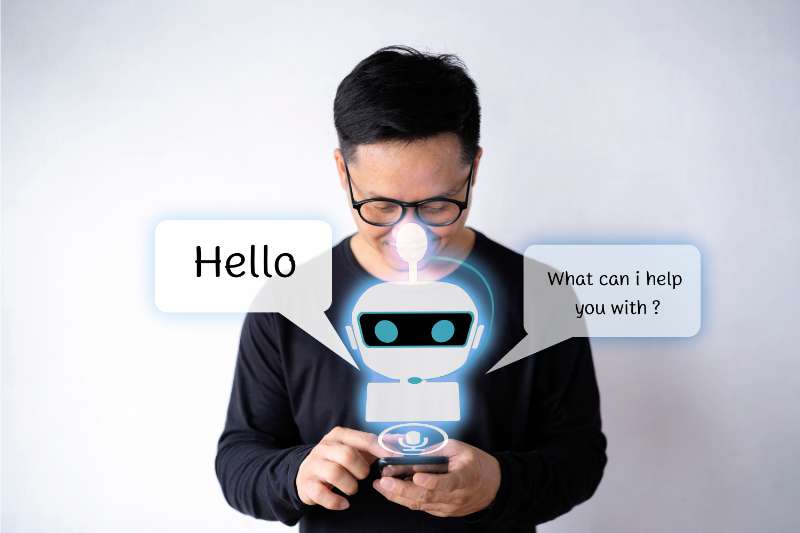 Courtesy of Canva/GettyImages
Collaboration between humans and digital systems is likely to increase over the next two years. Generative AI like ChatGPT proved how technology allows users to optimize tasks and perform various functions. Companies are likely to see more of these AI functions applied to the accounting industry in the coming months.
Accountants today view evolving technology as necessary to increase their bandwidth and focus on higher-value work such as relationship building. Eighty-nine percent of accounting professionals are optimistic about the effects of AI in the industry. 
According to a QuickBooks survey in Canada, 52% of accounting businesses plan to invest in AI. Despite the looming recession, investments in AI and AI-related areas continue to grow.
Machine Learning 
Machine Learning is part of the growing field of data science focusing on a computer's self-learning ability. ML technologies is an AI application that uses algorithms and statistical models to allow computers to learn and generate insights without explicit programming. ML also allows organizations to make better use of big data.
Deep learning
Digital assistants like Alexa and Siri and credit card detection tools use a technology called deep learning. Deep learning performs tasks similar to the human brain – it identifies relationships and associations and applies those when a similar situation occurs. Many AI apps use deep learning to analyze data, improve automation, and perform autonomous tasks.
Machine reasoning
Another AI technology called machine reasoning applies human-like commonsense based on its interpretation of rules and relationships to draw conclusions.
Natural language processing
Also known as NLP, Natural Language Processing, refers to a computer's ability to understand spoken words and human speech.
AI creates numerous opportunities to improve both traditional finance functions and advisory accounting services. Finance professionals can leverage new technologies to speed up processes, improve data analysis, enable better financial planning, tighten data security, and improve risk management. However, organizations also need professionals who will take on the role of data specialists to complement the increasing utilization of AI technologies in business.
Towards a Touchless Financial Close
For years, finance and accounting departments invested in technology to improve the financial close to achieve these goals:
86% want the close to happen in real-time

68% aim to spend less

64% envision an error-free financial close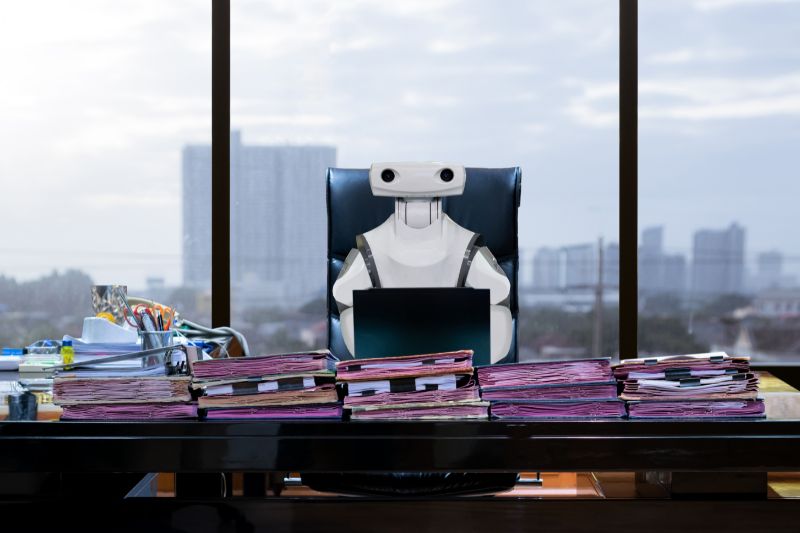 Courtesy of Canva/GettyImages
More than half of organizations targeted an autonomous financial close that happens without human involvement. While many organizations are far from achieving a touchless financial close, automation is becoming more common.
Companies and accounting firms are embracing technology essential to achieve an autonomous close. Tech upgrades like moving accounting to the cloud and using apps to automate processes such as invoice processing are quickly becoming necessary for businesses with high invoice volumes and accounting firms that handle these transactions. 
Here are some examples of how the accounting industry is inching toward a modern era where people work alongside machines.
Building Stronger Client Relations Through Automation
A company providing business service packages to foreign companies in Estonia reduced the time spent translating documents received from clients from over 60 countries through automation. By automating document translation and management, the company focused on providing more personalized services to their international clients and dedicated more time to dealing with and solving business challenges.
Maximize Efficiency in a Paperless Environment
Klaar.me is not a stranger to performing accounting services in a digital environment, but the firm wanted to do more than that. As a financial partner, the firm wanted to provide the most effective solutions for its clients.
As part of the standard service package, the company includes a subscription to Envoice to allow clients to allow faster invoice processing and approval. Since the tool takes over repetitive tasks like data entry and invoice tracking, the company sees Envoice as an accounting assistant. Klaar.me saves time with invoice processing, but the firm's clients also benefit since it allows them to gain visibility into their expenses.
Increase Production Without Adding Headcount
Maximum efficiency has always been the primary focus for Amello Accounting. While the company created a system requiring clients to submit PDFs and e-invoices, time spent on manual processes did not change. The company needed a better way to process invoices – and intelligent expense management software is a potential solution.
After using Envoice, Amello spent less time on data entry. The tool's instant data capture and invoice approval workflow made it easier for the firm's clients to manage their expenses. By leveraging the app's automation capabilities, the company was able to take on more clients without adding more employees.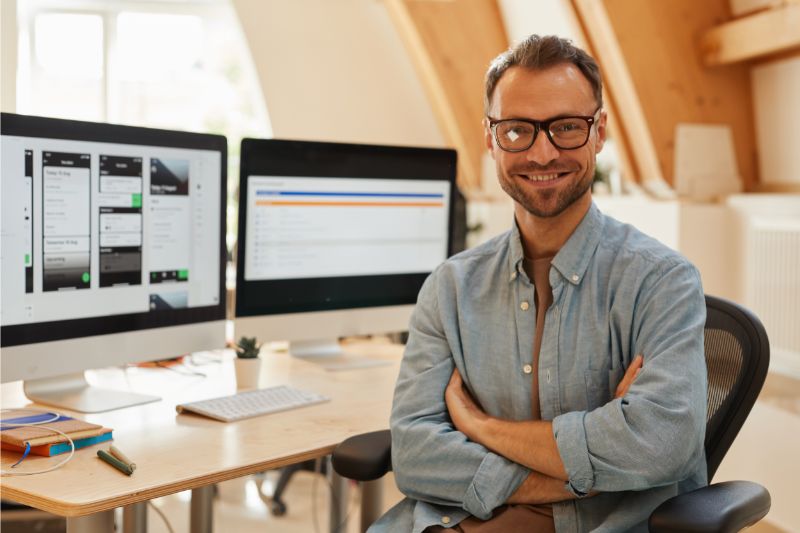 Courtesy of Canva/GettyImages
How Automation Transforms Accounting Functions
The use cases above highlight the benefits of adopting emerging technology. Organizations freed up time for strategic planning in corporations and providing advisory services for accounting firms. Despite all these benefits, organizations still feel cautious about adopting technologies like AI.
For 31% of accounting professionals, the main concern is the accuracy of the solution. As a result, human touchpoints are still a necessary part of the process and will continue to be in the future. With technology becoming an integral part of accounting, professionals should stay in the loop. 
Surveys reveal that 42% feel overwhelmed with the pace of change [4], highlighting the need for continuing education and training to maximize the benefit of emerging technology. Accounting professionals should hone their tech skills to help organizations embrace digitalization and move fully into the 21st century. 
Start Your Automation Journey With Envoice
With the fourth industrial revolution sweeping across the accounting world, companies and firms should accept that digitization and technology are here to stay. Keeping up with business challenges and taking advantage of opportunities will require the right tech stack. 
Start building efficient systems and processes so your finance team can do meaningful work without pulling long hours. 
Invest in the future of your business, make invoice processing simpler, easier, and faster with Envoice.  
Footnotes:
STAY ALWAYS TUNED
Subscribe to newsletter
STAY ALWAYS TUNED
Still not sure?
Don't spend time on manual work
Streamline processes
Automate your invoice flow
Integrate with the tools you rely on every day
Request demo