The time saved allows Amello Accounting to serve more customers without hiring additional staff
"When having business negotiations with new clients, we see future potential in Envoice as their solution really is powerful and ensures that saved time makes it possible to serve new clients without hiring extra staff"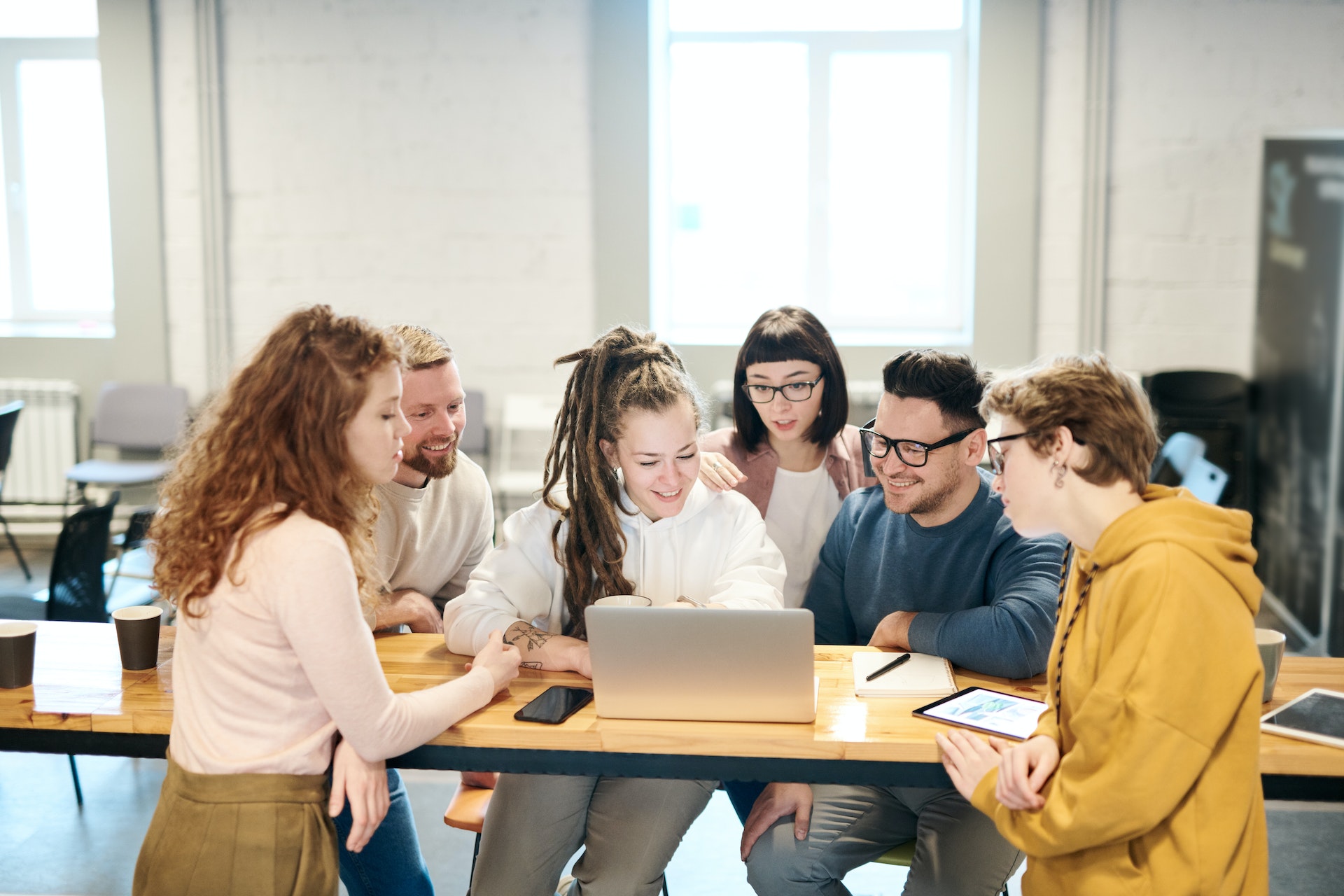 The biggest challenges for Amello Accounting have always been the handling of an ever-expanding amount of data resulting from an increasing client base and the optimization of workforce resources. The piling paper files also meant constant worry about cabinet space – Amello Accounting was founded 20 years ago when everything was still done on paper.
The manager of the company, Helge Ollema, says that the company uses standard instructions when offering their services, focusing on the maximum efficiency of processes. It is also important for Amello to provide a good working environment for the employees and to be a family-friendly, environmentally conscious employer, meaning that we wish to be as paper-free as possible. Although the office still has some colourful document folders on the shelves, today, they serve the purpose of interior design elements rather than being office necessities.
What was the main problem before starting using Envoice?
Just before starting to use Envoice, Amello made a huge leap in switching from paper invoices to PDF and e-invoices.
"After switching to PDF invoices, paper invoices were no longer accepted. However, the time spent on manual data entry did not decrease. Although transferring to e-invoices is becoming more popular among companies, the willingness to go completely paperless largely depends on the wishes and expectations of our clients", comments Ollema.
"PDFs decrease the amount of paper, but they do not mean less work for an accountant."
After going paperless, technical solutions were sought after that would simplify inserting data from pdf invoices into the accounting software. The solution was to copy data from individual fields, which made data entry quicker but still meant that all the fields had to be inserted one by one. Depending on the accounting software, the possibilities of copying and entering data were different.
What is the added value of using Envoice?
Using modern solutions helps gain a competitive edge and thanks to Envoice, PDF invoices have also become machine-readable. Since Amello works with different accounting software programs, it was important for us that the new system would be compatible with various programs – a feature nicely enabled by Envoice. We also appreciated Envoice's feature for forwarding invoices and receipts with a mobile app. "Up until now, clients often used to lose the physical receipts before they reached the accounting company", stated Ollema. "Today, clients can easily take a picture of the receipt with their phone and forward the document with an app straight to the accounting software. This gives an instant possibility of forwarding data and literary works in real-time, from anywhere".
"Using Envoice enables serving large customers without hiring extra staff."
"I would also like to bring out the feature of approval workflow – our clients have said that using this feature is very convenient. The companies for which we have started using Envoice have said the time spent on data entry has decreased and that their productivity has also risen", said Ollema.
Transferring Amello's processes to Envoice has been gradual and mainly connected to larger enterprises serviced by us. The reason for this is that micro-companies have fewer invoices and expense receipts to process. "When having business negotiations with new clients, we see future potential in Envoice as their solution really is powerful and ensures that saved time makes it possible to serve new clients without hiring extra staff", says Ollema, adding that their accountants think the most practical functions of Envoice are the modules of Purchase Invoices and Expenses.