Cloud Accounting
What is Cloud Accounting and How Can it Benefit Your Business?
February 22, 2022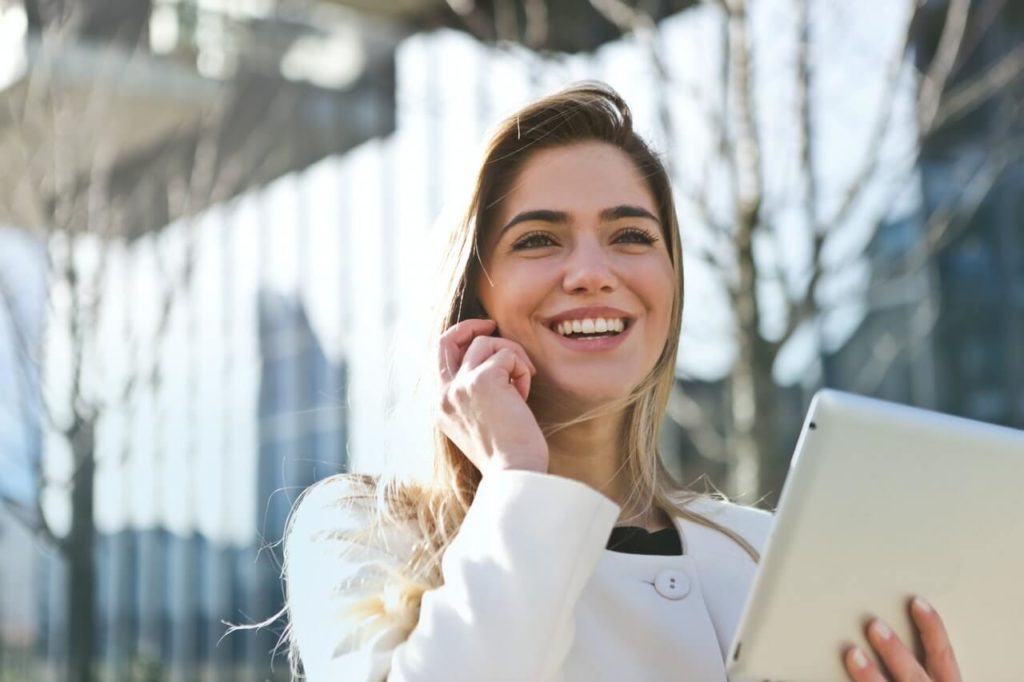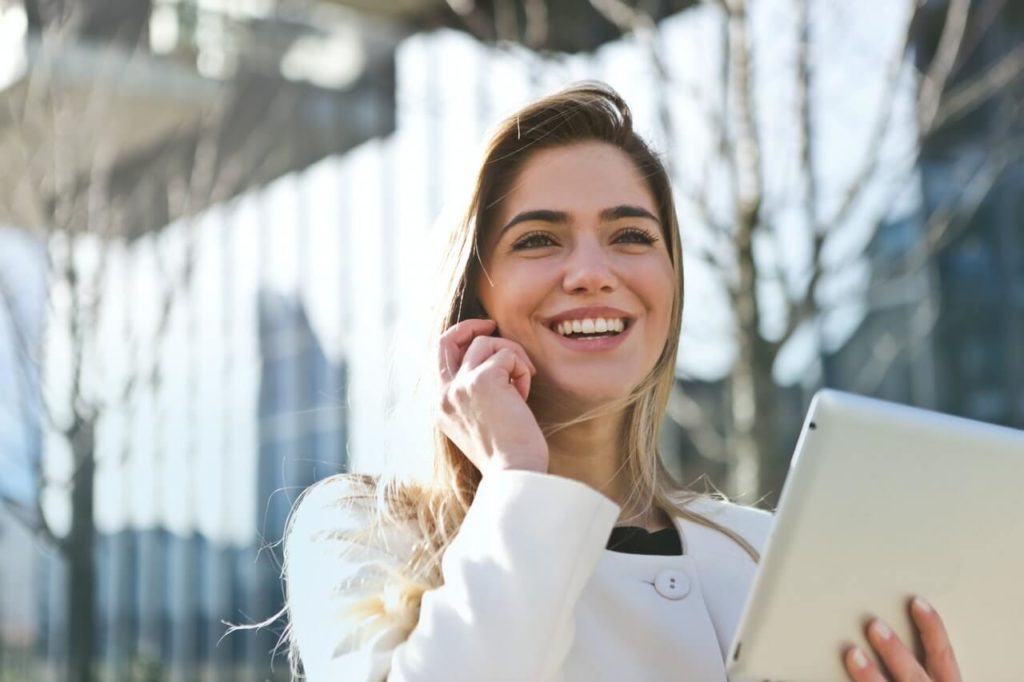 Source: Pexels
You've probably heard people speak about the term "cloud" so often that you stopped paying attention. However, if you run a business of any kind, understanding how the cloud works and how it can benefit your company has never been more important.
The cloud, or "cloud computing", can be described as a way of delivering computing services via the internet. Cloud accounting software, similar to Software-as-a-Service (SaaS) models, in particular, can revolutionize the way you do business.
Cloud accounting provides you and your colleagues' real-time access to your administration and key numbers, wherever you are. Enhanced visibility throughout a company, coupled with mobile collaboration, allows teams to ensure balanced and error-free accounts at all times.
Read on to discover how your business will benefit from cloud computing and what to look for when deciding to make the switch.
How Does Cloud Accounting Work?
The software used in cloud accounting is hosted on remote servers rather than the servers of the company. All application functions are performed off-site and not on the user's desktop. Data is forwarded to and stored in "the cloud," where it is processed and returned to the user.
What Is The Difference Between Traditional Accounting Software And Cloud Accounting?
Prior to cloud accounting, accounting software was desktop-based. This meant that the software had to be installed on an actual desktop computer before the application could be used. The disadvantage is that new software has to be installed periodically, and there is always the risk of losing valuable financial data should something happen to the desktop.
Cloud accounting can do exactly what traditional accounting software does, but with the added benefit of providing a more reliable backup of financial data and an overall reduction in the cost of use.
There is also software available that integrates with existing cloud accounting software and essentially optimises features of the latter. For example, cloud accounting software enables users to process their expense reports online. However, software such as Envoice takes it a step further by automatically scanning data from invoices and receipts.
Envoice is a SaaS (software as a service) product that helps accountants and bookkeepers to save time and money by automating the expense management workflow.
Why Are Businesses Switching To Cloud-Based Accounting?
In addition to the advantages of cloud-based accounting discussed above, business owners often decide to switch when they come up against the following milestones or frustrations:
Business owners don't want to wait for their accountants to provide them with an update on the health of their company. They want to be able to see a daily snapshot of their financial picture.
Companies want to transition to being a paperless office without losing any efficiency.
Businesses are looking to grow, but hefty accounting overheads are eating into their potential to scale. Cloud-based accounting frees up more financial resources for expansion.
Owners want their team to be able to collaborate efficiently across different departments and even across continents. Moreover, they want their employees to be able to submit documents and invoices directly without having to use up valuable time of company accountants.
The current accounting system is unorganised, and the financial overview of the company isn't clear due to missing invoices.
How Does Cloud Accounting Benefit Your Business?
Cloud accounting has a wide array of benefits that range from an increase in flexibility to optimisation and automation of manual tasks resulting in massive time and cost savings. Below are a few of the critical ways in which cloud accounting can revolutionise the way a company does business.
– Work Remotely From Anywhere In The World
One of the biggest advantages of cloud accounting software is that it allows you to work seamlessly from anywhere. Similarly, you aren't tied to one device either. You can start work on your laptop at home and continue on your phone during your commute. This is especially useful when you can update spreadsheets or submit expense reports on the go.
Flexible, on-the-go software is especially useful for business travelers. To meet the additional needs of these types of travelers, Envoice brings additional value with an automated travel application and reporting solution. Your employees can now create a request, convert an approved application to a report and submit this for reimbursement from anywhere in the world.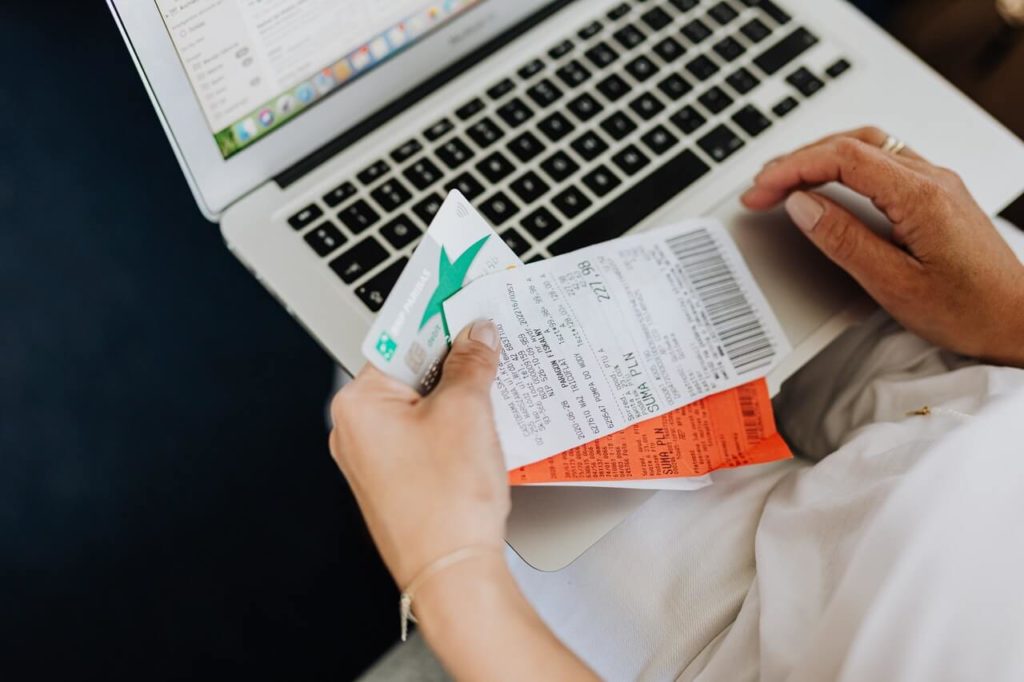 Source: Pexels
To make it even easier for business travelers, Envoice includes additional features such as mileage tracking and partial reimbursement for subtracting personal expenditures from receipts.
This flexibility ultimately gives you better control and management of your business but also helps your employees easily stay on track with their expenses.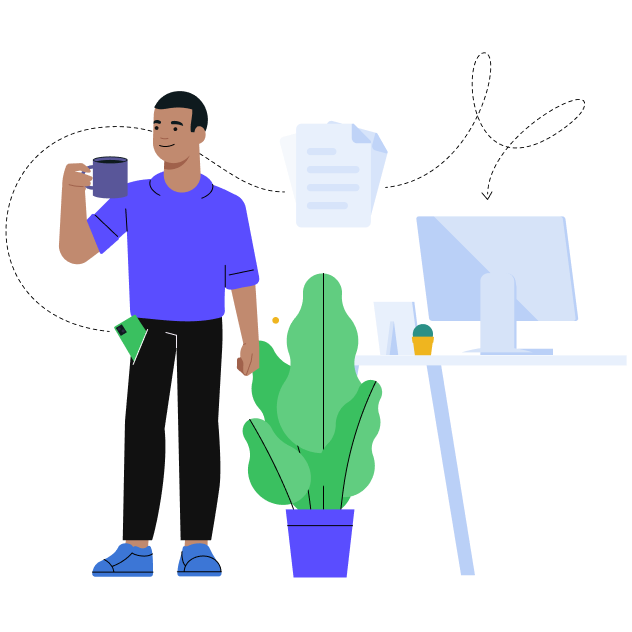 How to eliminate repetitive bookkeeping tasks?
Book a demo
and we will show you how
– Multiple User Access Across Different Departments
Quite often, different people from multiple locations have to access the same document at the same time. Instead of struggling with assigning the correct access rights or emailing the document back and forth, cloud accounting software streamlines this process.
Working in the cloud allows businesses to easily tailor access rights for users and enables multiple employees to access the same information or document simultaneously. The ability to easily customize access rights allows companies to stay on top of any privacy regulations that may apply to their data.
In addition, being able to access the same information in real time ensures that team members are aligned, and that quality of data overall can be improved.
– Streamline Your Paperwork
So often, expense reports are incomplete due to missing receipts and invoices. Cloud software allows users to take photos or scan receipts and documents on the go and safely store them in one place.
Software such as Envoice simplifies the process even more by using AI software to read data from receipts and invoices automatically. You can even submit your invoices directly using your mobile phone or tablet. This, in turn, saves accountants and bookkeepers valuable time that is currently spent on data entry.
You don't need your accountants to spend their time entering in coffee receipts from Starbucks.
– Instant Access To Key Financial Data
When running a company, you often have to make critical decisions every week. Not having the latest key financial data at your fingertips can make the decision-making process cumbersome at best or lead you to make inaccurate financial predictions at worst.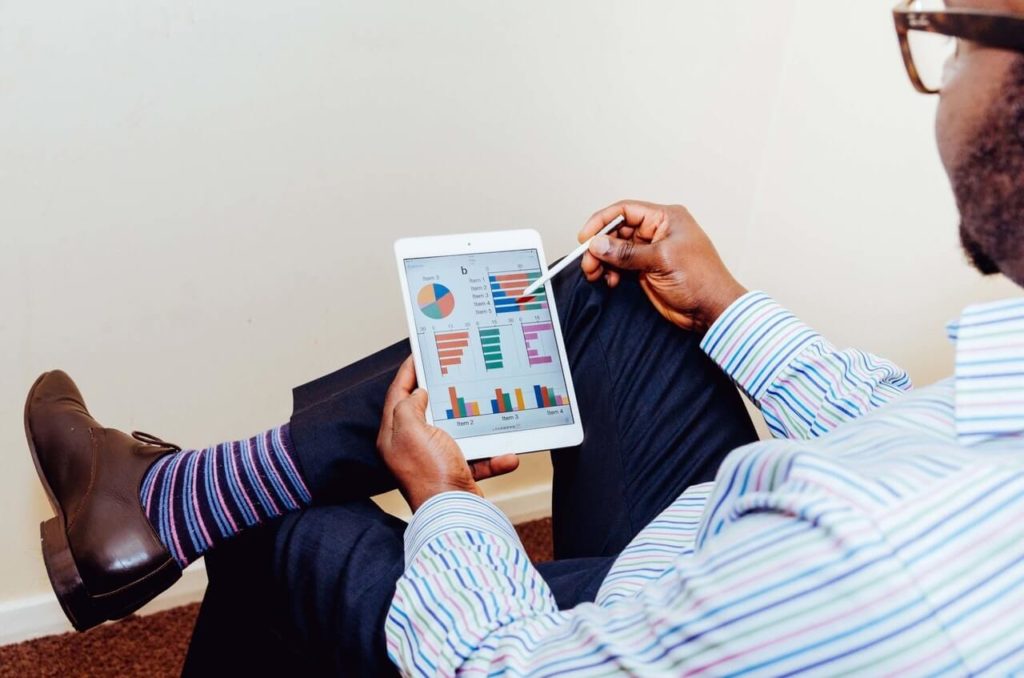 Source: Pexels
Cloud accounting software solves this problem by ensuring that you and your management team also has immediate access to the data you need to make smart financial decisions.
– Optimizing Your Time With Automation
Any company that still tries to perform low-skill tasks such as manually creating and sending invoices is giving up valuable time that could be spent on more strategic tasks. Likewise, companies that still manually do a lot of work that is perfectly suitable for automation is wasting valuable resources.
Even if you use cloud accounting software, it doesn't mean all manual tasks automatically disappear. Fortunately, software such as Envoice can speed up ordinary, time-intensive tasks by using smart rules to run automated approval workflows, with instant notifications and approval limits.
When you automate recurring tasks, work is being done 24/7, free from the small errors that tend to creep in when we have to perform repetitive tasks.
– Live Bank Feeds
Thanks to your application being run in the cloud, it's easy to connect your accounting software with your bank. Instead of manually uploading an Excel file or typing in each line of your bank statement, a live feed connects your banking data directly to your accounts.
If you connect software such as Envoice, keeping track of your finances is even easier with the use of the Envoice mobile app. It's a powerful tool for supporting your entire purchasing process, as invoices can be instantly captured and submitted immediately.
Improved digital invoicing puts you in the best position to take advantage of early payment discounts and ensures you avoid negative credit impacts.
– Share Data Securely
Many cloud accounting providers offer extremely high levels of data security, which is generally either compliant with or exceeds the PCI Data Security Standard.
The stringent security measures ensure that all of your data will be protected, and you will never have to worry about losing any data, as all of it is backed up in the cloud – as opposed to sitting on a potentially vulnerable server.
All you need to do is grant your account, advisor or banker access details, and they will have secure and direct access to your financial data completely eliminating the need for back-and-forth emailing or sharing (and potentially losing) a USB stick with sensitive financial data.
– Minimization of Errors
The nature of the cloud helps to reduce errors as essentially only one ledger is kept online. When many different people have to have access to the same ledger, errors easily creep in when saving different versions, for example.
– Access To Real-Time Overviews
We are not always aware of the immense amount of time that gets lost performing simple tasks like sharing information with your accountant or tax advisor. One of the biggest drawbacks of desktop-based software is that it mandates that we first search for and then download the required information before emailing it to the right party.
With a cloud-based account platform, all you need to do is provide the relevant party with login details, and they will instantly have access to the information they need in real-time.
– Overall Reduction in Costs
Not only will the amount of time saved overall lead to a reduction in general costs, the desktop accounting software that companies use often has a lot of small fees that quickly amount to a massive expense. Think about the customized software that needs to be manually installed on everyone's computers in addition to the periodical software updates and upgrades.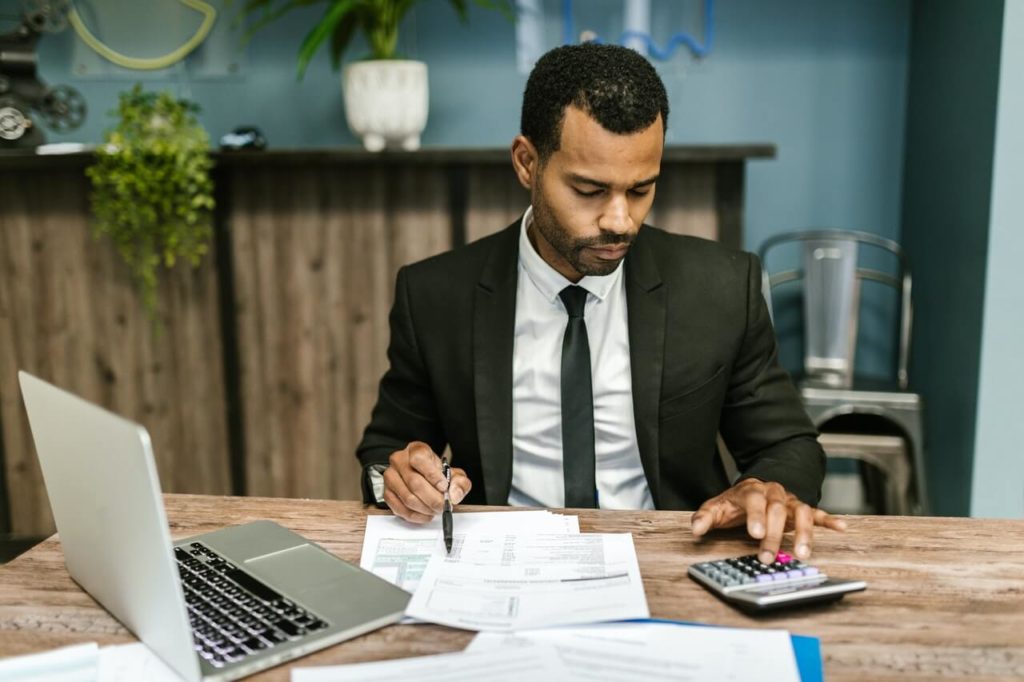 Source: Pexels
When using cloud-based software, these upgrades and additional extra features and plugins are automatically included. In addition to saving costs, this also ensures that your employees are always working with the latest software and information, ensuring that there won't be any payroll mistakes when new tax rates are rolled out.
So, every time you log in to your accounting platform, you can rest assured that the software is up to date and any security fixes are taken care of automatically.
What Are Some Of The Best Cloud Accounting Software To Use?
Some of the accounting software programs you can consider are the following:
Automating Your Expense Management With Envoice
The benefits of switching to cloud accounting are crystal clear. You can help your teamwork securely from anywhere across different departments. You and your advisors have direct, real-time access to all the key financial data.
The number of errors and your overall costs will go down, and crucially you and your team will be freeing up significant time due to automation and streamlined processes.
However, when making this switch, it's worthwhile investing extra time in ensuring that you are automating your expense management (account payable) workflow to really be able to get the most out of cloud accounting. The easiest way to do this is by connecting your accounting software with Envoice.
What does Envoice do again?
The core products that Envoice offers are the following:
Auto Extract
AI software that automatically reads data from receipts and invoices. This saves accountants and bookkeepers valuable time that is currently spent on data entry.
Verified Extract
Human-verified data extraction serves as an additional service for auto-extract, so you can be assured of error-free data.
Expense Reporting
Everything you need for streamlined, correct, and efficient expense reporting using Envoice's expense reporting tool, expense receipt capture, automatic cost categorization, expense approval workflow, and more.
Categorization/coding automation
Self-learning AI processes to automate categorization/coding and cost allocation tasks. Freeing up your time so you can focus on serving more clients with less effort.
Who is Envoice for?
Envoice can be used by any type of company or institution, ranging from governments to start-ups and everything in between.
If you want to be ahead of your customer expectations and take proactive steps to lead your practice to the next level, try out Envoice for free or book a demo.
STAY ALWAYS TUNED
Subscribe to newsletter
STAY ALWAYS TUNED
Still not sure?
Don't spend time on manual work
Streamline processes
Automate your invoice flow
Integrate with the tools you rely on every day
Request demo