June 27, 2022
The Best Paperless Accounting Software Options on the Market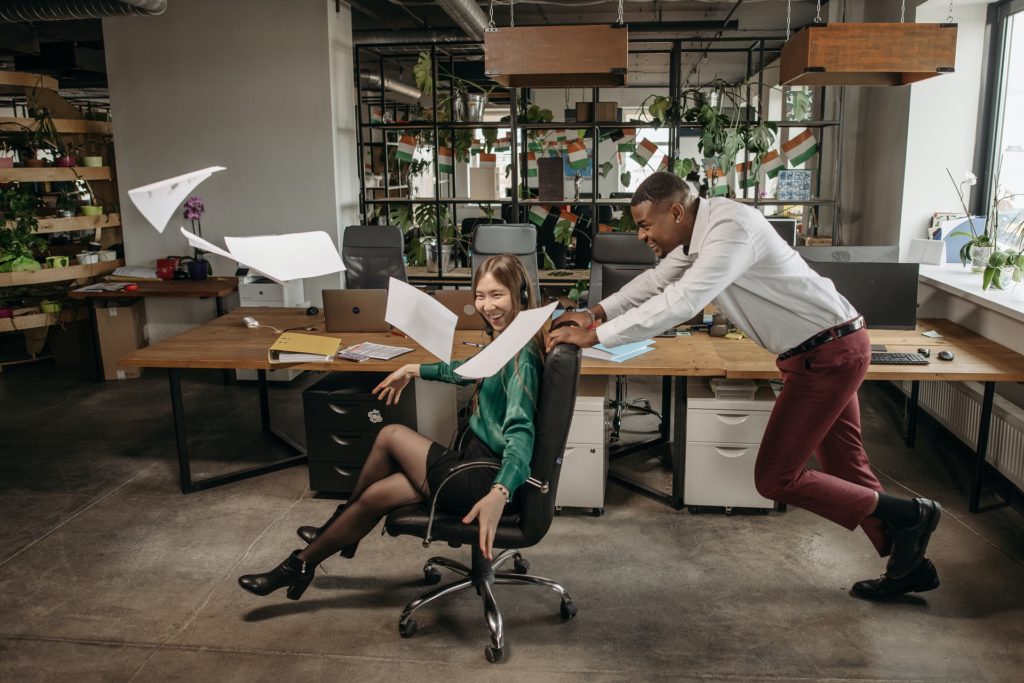 Source: Pexels
Welcome to our guide for navigating the best paperless accounting software on the market. 
You could easily pay hundreds of dollars a month for an accounting system that isn't right for your business, so we want to help you choose a simple, easy-to-use program curated for your business model. 
The review features everything from affordable paperless software to premium packages and everything in between. There is something for everyone!
We will look at:
The top 7 paperless accounting software options
How to choose the one that's right for your business
Let's get started, shall we?
The top 7 paperless accounting software options
1. Envoice
Envoice is a data extraction tool that is a must-have for any accountant or bookkeeper looking to streamline their workflow.
Using AI, Envoice quickly and accurately extracts data from paper documents like invoices and receipts. It then posts all that data into your accounting software, eliminating the need for physical document management. 
A paperless system is not only more efficient, but it's also better for the environment. And Envoice's ease of use and compatibility with over 20 accounting software makes it stand out.
You only need to take a picture of the receipt or invoice and let the program work its magic. The best part is that it will also store the documents for you safely and securely.
Ditch physical filing cabinets and choose a convenient digital filing system instead. No more looking for supporting paper documents under a pile of work in the office!
From tracking expenses to capturing invoices, Envoice streamlines the entire process. This saves you time, money, and clutter from physical documents. 
Best of all, its paperless design means you can access your data from anywhere, at any time. So if you're ready to say goodbye to paper clutter and hello to efficiency, Envoice is the perfect solution.
Prices start at €5 a month for the essential plan and €10 a month for the business plan. The most popular plan is ExactExtract which goes for €0.20 per extracted document.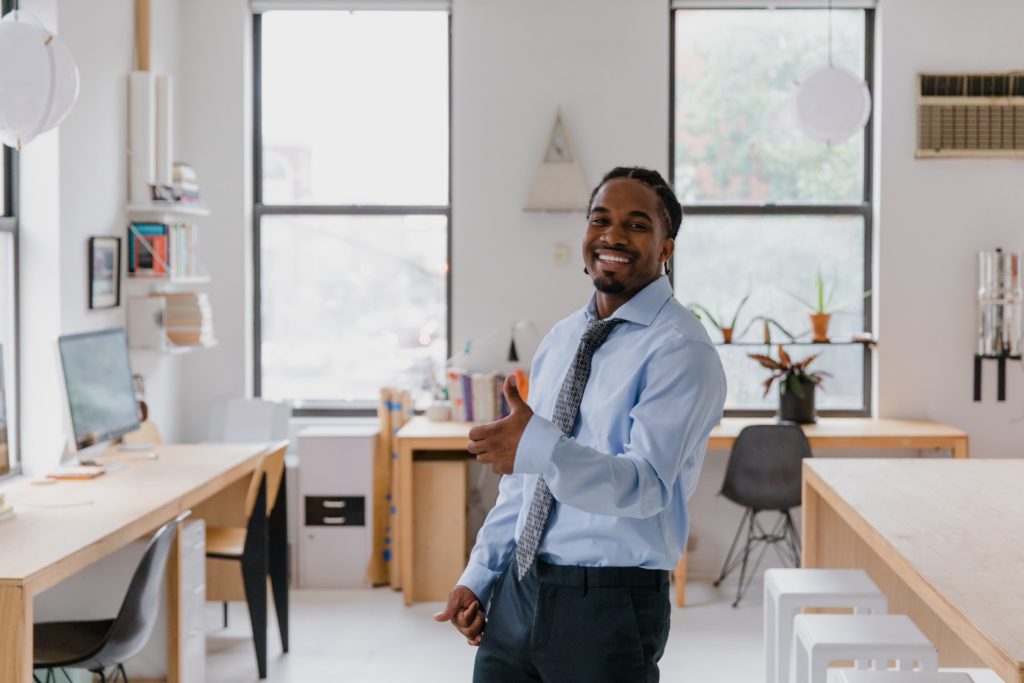 Source: Pexels
2. Quickbooks Online
Quickbooks online is popular accounting software and with good reason. There is a Quickbooks online plan for almost every business size and budget with different subscription plans.
What makes Quickbooks online so appealing is that it's cloud-based accounting software. This means that users can access their Quickbooks data from any device with an internet connection. QuickBooks Online also offers automation features that can save users much time on bookkeeping tasks.
In addition to the many features and benefits that come with Quickbooks Online, the software is also very affordable. Quickbooks Online plans start at just $5 per month (billed annually).
It's an excellent choice for small businesses and startups looking for an affordable and easy-to-use accounting solution. The software is packed with features and offers a 30-day free trial, so you can try it before committing to a subscription.
You can find plans like;
Quickbooks self-employed

Quickbooks Simple Start

Quickbooks Essentials

Quickbooks Plus

Quickbooks Advanced
For each plan, you can expect free support, unlimited invoices, tracking of income and expenses, automatic bank syncing, and more. 
Self-employed plans are best for those with a freelance or side business, while the Simple Start plan is best for businesses with only a few employees. The Essentials or Plus plan will likely be better if you have a medium-sized business. And finally, the Advanced plan is best suited for businesses with more complex bookkeeping needs.
If you're unsure which Quickbooks Online plan is right for you, you can always start with a free trial of the software to explore its features and capabilities. Or, you can contact a Quickbooks expert to help choose the right business plan.
3. Freshbooks
As small business accounting software, it covers all the basics and more with time tracking, invoicing, online payments, and even managing expenses.
But what sets it apart is that it's designed to be used by service businesses – think contractors, designers, consultants, etc. This means its features are laser-focused on making these businesses more efficient.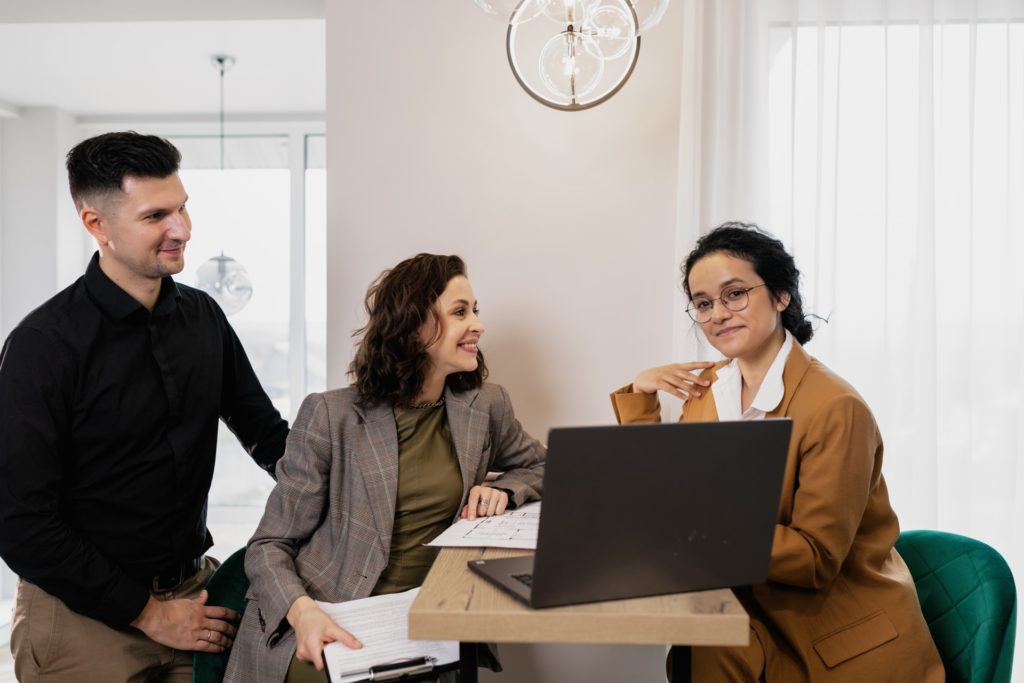 Source: Pexels
For example, the time tracking feature is designed to make it easy to track billable hours, so you can get paid for every minute you work. And the Freshbooks mobile app makes it possible to invoice on the go so that you can get paid faster. 
The third-party integration capabilities make the software even more powerful. For example, you can connect Freshbooks to your Stripe account to take online payments or your Google Calendar to keep track of your schedule. 
Pricing for Freshbooks starts at $15 per month for the Lite plan. The Plus plan, which includes everything in the Lite plan plus more features and support, is $25 per month. 
The highest is the Premium plan which costs about $50/month. Do none of these packages meet your needs? Try the Custom Pricing plan, which allows you to dictate what you want and how much you will pay. 
For businesses that are looking for an easy-to-use accounting solution that's designed specifically for service businesses, Freshbooks is a great option. Its focus on simplicity and efficiency can help you save time and money – and maybe even a few trees.
4. Sage Business Cloud Accounting
From its intuitive nature to the many features, this accounting software is designed for businesses of all shapes and sizes. 
The software includes invoicing, expense tracking, bank reconciliation, and more. And it can be integrated with a variety of other business software so you can manage all your business needs in one place. 
For instance, Sage helps businesses generate and send invoices automatically. Small business owners can customize customer statements to include a personalized quote or message. 
You can also integrate Sage Business Cloud Accounting with your bank account to streamline your cash flow needs. That, plus the AutoEntry feature, expenses are automatically processed and recorded.
Additionally, the software offers a customizable dashboard that gives you an overview of your business' finances. You can see what you owe, who you owe, and your overall profit and loss. 
For the Start plan, pricing for Sage Business Cloud Accounting starts at £12 per month. The Standard plan costs around £26, with the Plus plan going for £33. But most exciting is the 3-month free offer at the start for new subscribers. 
Sage Business Cloud Accounting is an excellent option for businesses looking for an accounting solution with more than just bells and whistles. Its many features and integrations can help you save time and money.
5. Xero
Xero offers all the basics that small businesses need in accounting software – and more. In addition to invoicing, tracking income and expenses, and managing bills, Xero also offers payroll, time tracking, inventory management, and project management. 
The software is designed to be easy to use, even for those without accounting experience. And it's cloud-based so that you can access it from anywhere. 
Xero also offers a variety of integrations that make it even more powerful. For example, you can connect Xero to your bank account to import transactions automatically. Or you can connect it to your eCommerce platform to sync inventory levels and manage orders. 
Plus, you can store all the contact information for all your vendors, suppliers, and customers in one place. 
Pricing for Xero starts at $12 per month for the Early plan, which includes, among others, a short-term cash flow and business snapshot. The growing business plan costs $34/month and includes everything in the early plan plus more features like bulk reconcile transactions. For $65 a month, you get the established business plan that gives you all the features in the growing business plan plus access to advanced reporting. 
6. Zoho Books
The cloud-based software makes it easy to generate professional estimates & custom invoices that can be sent directly to suppliers and clients.
And with integrated payment processing, organizations can even allow customers to pay their invoices directly and securely.
Best of all, Zoho Books is entirely paperless, so you can say goodbye to paper clutter for good! Having everything go paperless, from paperless expense reporting to paperless financial statements, means an accounting firm can ace its document management system.
But perhaps the most notable feature of Zoho Books is the client's portal. This feature allows organizations to give their clients a limited view of their financial information.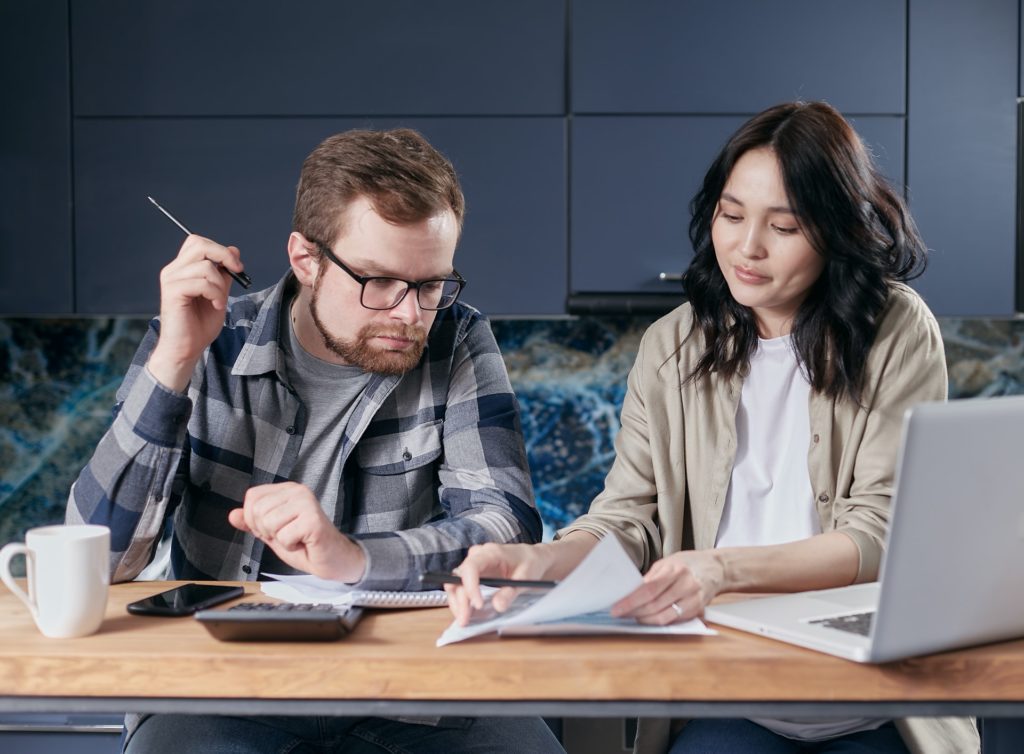 Source: Pexels
This way, businesses can provide their clients with transparency and peace of mind, knowing they're always up-to-date on the latest invoices and payments. 
Regarding pricing, Zoho Books has one of the most competitive plans on the market. There is a free plan for businesses with under 50K USD annual revenue. The paid plans start at $10 per month and go up to $30 per month.
7. NetSuite ERP
Oracle NetSuite is a cloud accounting software curated for medium and expanding businesses. The software has all the features businesses need to automate their back-office processes and financial management. 
The main selling point of NetSuite ERP is that it's an all-in-one solution. This means businesses can manage all their core operations in one place – from finances and accounting to inventory and order management.
NetSuite ERP is preferred because its scalability allows businesses to start small and expand the software as their business grows. The software is also highly customizable so that businesses can tailor it to their needs. At no point do businesses need to look for a complementary tool or program to supplement NetSuite.
Plus, the program allows small business owners to automate most of their back-office processes, giving them more time to focus on growth. Your data is safely stored and can only be accessed by authorized personnel. Since it is cloud-based, the program creates a paperless environment as all existing paperwork is stored in electronic documents.
NetSuite packages are based on several users, core platforms, and optional modules. Plus, users are required to pay an initial start-up fee, after which they enjoy the full benefits of the software. Hence, businesses get to pay only for the services they use.  
What to look for in a paperless accounting software
Choosing the right software isn't as simple as finding the market's cheapest or most feature-packed option. Instead, businesses must carefully consider their specific needs and find software tailored to them.
To help you make the right decision, we've compiled a list of the most critical factors to look for in paperless accounting software:
The main reason why a business owner is going for paperless accounting software is to save time. This means that the software should be easy to use and shouldn't require a lot of training to get started.
Ideally, the software should have an intuitive interface that's easy to navigate. And should have built-in tutorials or a detailed FAQ section that can help users get started quickly.
Paperless accounting software can range in price from free to hundreds of dollars per month. Of course, the price will largely depend on the software's features and functionality.
But businesses should also keep in mind that the cheapest option isn't always the best one. In fact, cheaper accounting software might come with hidden costs, such as a lack of customer support or limited storage space.
Make a list of the features you want and find a program that offers them. Some software might only offer basic features like invoicing and expense tracking, and that's perfect if that's what you need help with.
Others might need more advanced features, such as inventory management or project management. Or that the software can be accessed through a mobile device.
Ideally, businesses should find software with all the features they need. This way, they won't have to waste time and money on complementary programs or plugins.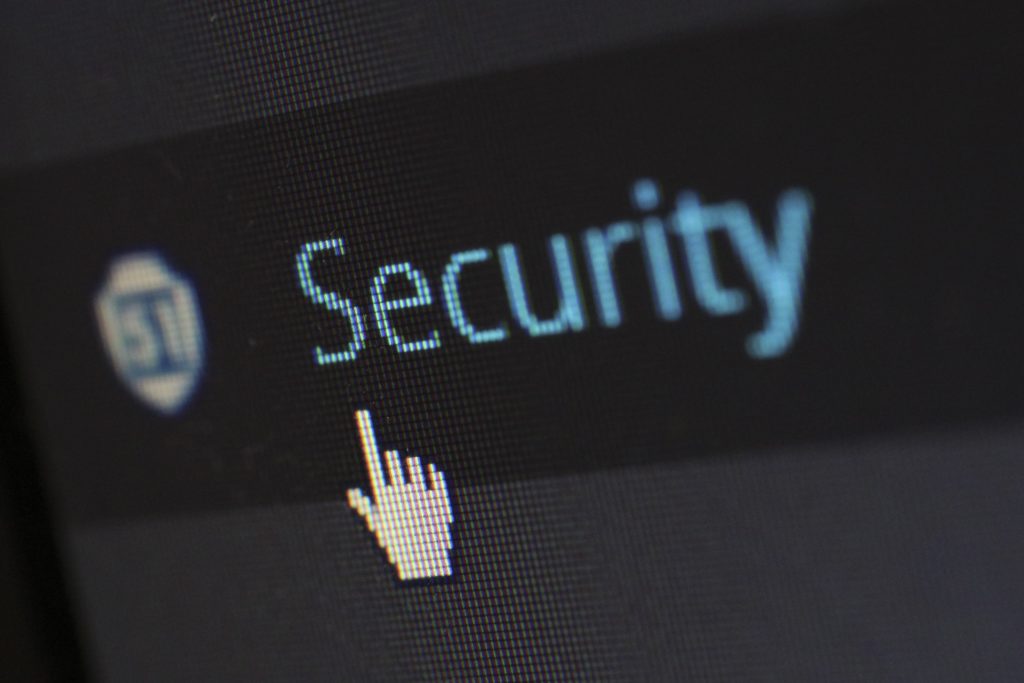 Source: Pexels
Since accounting deals with sensitive financial data, the software must have robust security features.
The software should use encrypted connections, have password protection, and offer 2-factor authentication. Plus, it should give users granular control over who can access which data. Having electronic signatures thus becomes mandatory for the system.
By doing so, businesses can be assured that their data is safe from cybercriminals.
Even the best accounting software can have its fair share of bugs and glitches. This is why the software must come with excellent customer support.
Software should offer 24/7 customer support so businesses can get help immediately when problems arise. Preferably, customer support should be responsive, knowledgeable, and able to help businesses resolve any issues quickly.
Are you ready to embrace a paperless accounting system? Why not check out these articles:
---