Approval Workflow
How To Switch to a Paperless Invoice Approval System
April 2, 2023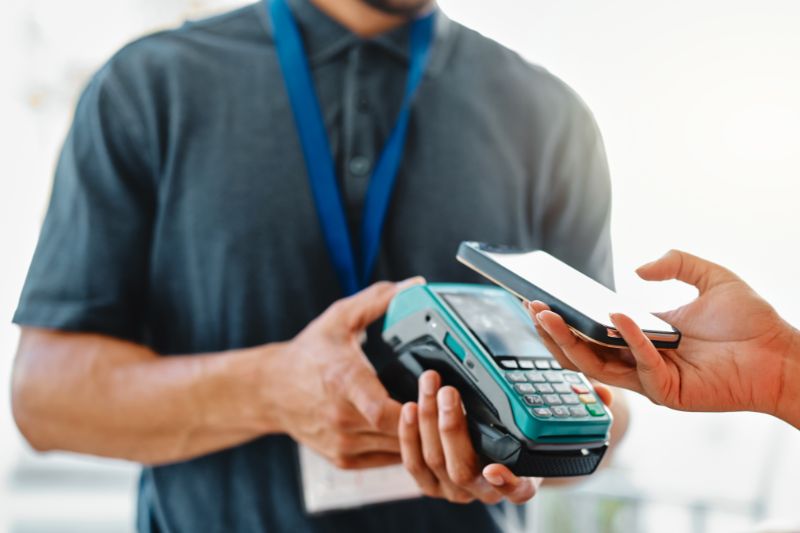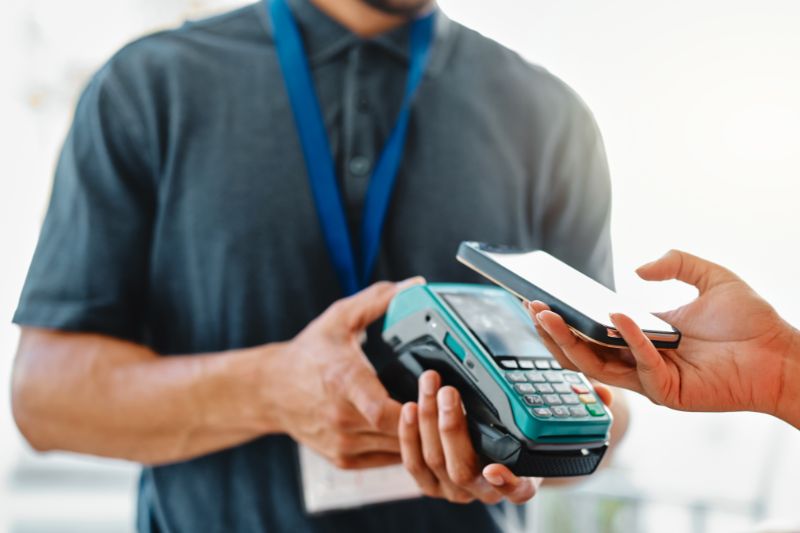 Source: katleho/ Seisa
New technology makes paperless invoice processing possible, but many companies still rely on paper-based processes. According to the 2022 survey by Ardent Partners, 28% of organizations consider too much paper as the third biggest challenge for Accounts Payable. [1]
 One reason for having too much paper may be invoices. Many companies eliminated paper invoices, but 45% are still received manually. The use of physical documents doesn't end there.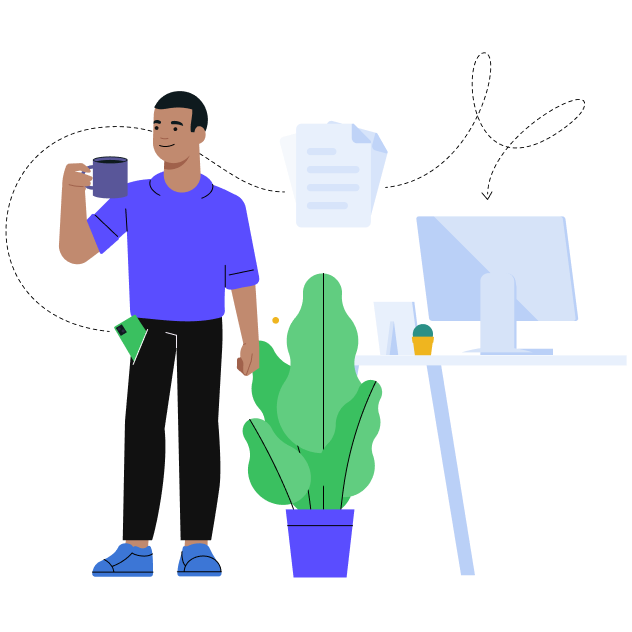 How to eliminate repetitive bookkeeping tasks?
Book a demo
and we will show you how
 Many companies stick to manual invoice processing, which includes printing, routing, and storing physical copies of invoice approvals. While organizations may feel comfortable with this practice, getting attached to an inefficient system for processing invoices holds your business back.
Businesses need to be decisive and strategic to stay agile, resilient, and profitable – and achieving this requires reinventing processes to be paperless [3] 
 What is Invoice Approval Like in a Typical Business?
 Invoice approval refers to the series of steps to track and pay invoices. The accounts payable process for incoming invoices usually involves these steps:
Receive an invoice. Invoices can be on paper or sent as a PDF or electronic invoice.

Match invoice received with the Purchase Order. Verify transactions and lender information for invoices without a PO.

Enter the invoice on the accounting system

Request for approval of the invoice

Issue payment
The invoice approval process is the same whether you have a manual or an automated invoice approval workflow.
Manual Vs. Automated Invoice Processing
Manual workflows traditionally relied on paper invoices that employees manually routed for approval. However, some companies have a process for approving invoices via email using PDF or scanned copies of supporting documents. While the latter requires less paper, it continues to rely on tactical tasks like data entry and coding.
Paperless invoice processing through AP automation reinvents the process by using AI tools, OCR, RPA, and machine learning which reduces the manual steps needed to get invoices approved. AP automation allows companies to go paperless, improve efficiency, and speed up invoice processing. 
Why Manual Invoice Processing Hurts Your Business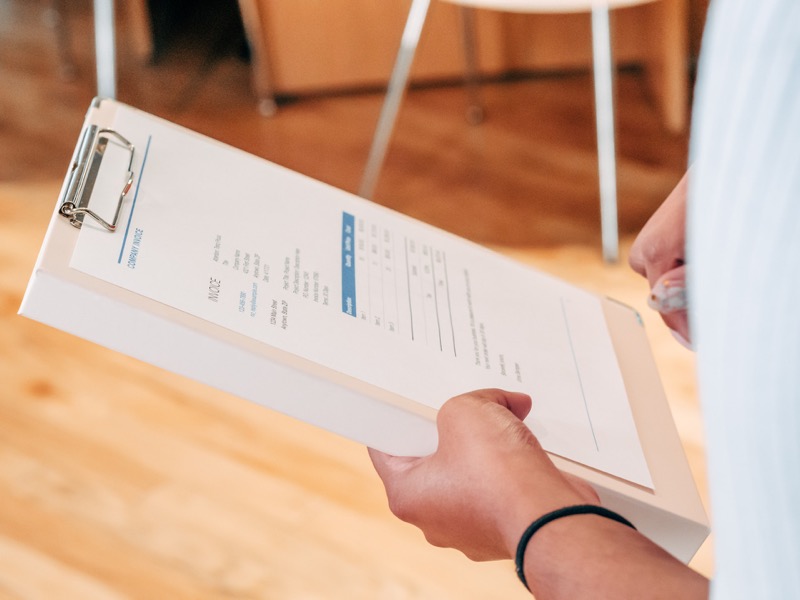 Source: Pexels
Using paper is expensive and not eco-friendly, but the bigger issue lies in the additional cost of converting data from paper-based documents to an electronic format. In 2021, US companies paid $5.3 billion to employees who perform data entry tasks. [2]
However, this cost does not include payments to outsourced companies who perform data entry or wages paid to AP and AR clerks, bookkeepers, and analysts who manually enter data as part of their tasks.
For 2022, 41% of organizations plan to eliminate paper and reduce manual tasks. Paperless workflows are receiving the green light as business leaders realize that paper-heavy processes are weighing the business down.
Here are some reasons why.
Prone to Delays
Paper-based invoice approval systems are prone to delays as errors and mistakes are more likely to happen because of manual data entry. 
For 57% of companies, the biggest challenge in Accounts Payable is the lengthy invoice approval times that delays payments. Bottlenecks in invoice approval may lead to friction with suppliers and lost discounts.
Easy to Misplace
Physical documents are harder to track and easier to lose. Routing approvals from one department also makes it more challenging to track missing documents and attachments for a file sent for approval.
 Harder to Track
Employees spend a lot of time tracking invoice status when vendors request follow-up. Checking where the invoice is in the process takes time away from other tasks like investigating variances.
Reduces Invoice Visibility
Finance teams do not have visibility of total and anticipated expenses, making it harder to manage cash flows. Manually tracking invoices can be time-consuming, especially for companies with hundreds of invoices.
Consumes Space
Keeping paper documents can be expensive. File cabinets take up a lot of space. With increasing rental costs, getting rid of paper means additional savings for the company.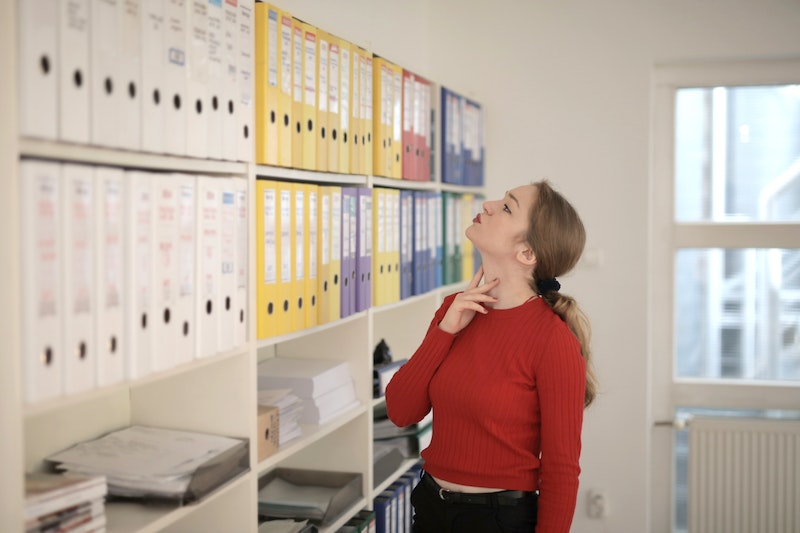 Source: Pexels
With paper-intensive processes, accounting teams often have to deal with a lot of work since there are many things to do. If your business cannot pay invoices promptly, you may damage your relationship with suppliers and vendors. The problem could become bigger if your business grows since your accounting team will have to process even more invoices.
What is a paperless invoice approval system?
Paperless accounts payable means making a switch from paper-based invoices to electronic documents. Using digital storage, making electronic payments for some transactions, and choosing an AP automation software are all part of implementing a paperless AP system. 
How Can You Go Paperless With Invoice Approvals?
A paperless invoice process takes all accounts payable tasks to a digital format using software to automate AP Department processes. AP automation with a digital system like Envoice usually involves the following steps:
Capturing data from electronic and paper invoices received using OCR.

Automated invoice workflow that automatically approves invoices based on rules. Rules can create a system where invoices that fall within the expected range get approved automatically. Meanwhile, invoices requiring additional verification go to manual approvers for further review.

Information based on the invoices gets pushed into the integrated accounting system.
 A smart system reduces inefficiencies as employees can do away with tasks like manual data entry. Artificial intelligence can also learn from past transactions through machine learning. Successful implementation of automated, paperless invoice processing brings many benefits. 
5 Steps to Transition to Paperless Invoice Processing
Moving invoice approval into a paperless system may appear intimidating, but it is easier than you think. Modern tools have a user-friendly interface that anyone can use with some training.
 Here are some steps to help your organization transition to paperless invoice processing.
 1. Meet your accounting team to create a digitalization plan. 
Modernizing processes within your organization requires input from employees directly involved with the change. Involve your Accounts Payable team to brainstorm ways to streamline the process of approving invoices. Consider these questions to help you strategize:
 What is the existing AP workflow?
What improvements are needed to make the process better?

Who will handle additional roles and responsibilities if the company automates invoice approval? 

How will the company assess the accuracy of the technology?

What key performance indicators will the company have to track?
Address concerns over the digitization project
When businesses embrace paperless invoice processing, documents have to be digitized. You need to convert invoices into a digital format, and you can do this using a tool with data extraction or OCR capabilities.
 Aside from deciding on the most practical way to store expense documents digitally, look into the potential consequences of digitization. Do thorough research on how regulatory authorities treat digital invoices.
For instance, check whether your tax bureau will accept e-invoices or digital copies of receipts to support expenses claimed on your tax return. Going paperless may be efficient, but it's equally important to verify if you are not violating any regulatory laws by doing so.
3. Find the AP automation software that addresses your needs
Automating workflows to make them more efficient is the ultimate goal of going paperless. Before deciding on an accounts payable software, look into the following.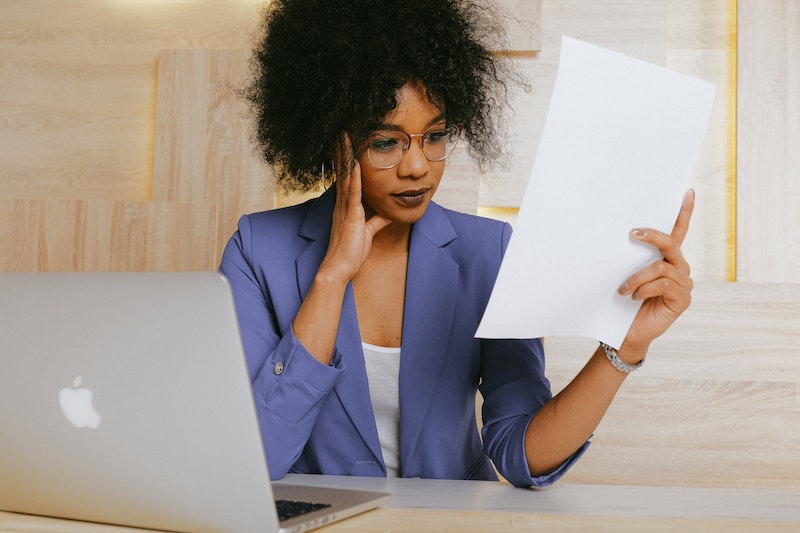 Source: Pexels
Understand the Approval Workflow that Fits Your Business
Find a paperless invoicing system that you can integrate with your accounting software. Examine the approval workflows of the software and ask the right questions to know about the following:
Support for multi-level approvals

Assigning multiple approval roles (reviewers and approvers)

Existence of a parallel approving process
 Check the Pricing Model
Price is another consideration when shopping for an invoice approval system. Some products have a flat fee, while others charge per user. If you have a lot of employees involved in the approval process, tools with a user-based pricing model can be a significant expense.
Consider Other Software Features
When choosing between different invoice processing automation software, consider the following features:
Compatibility with different accounting software.

OCR and data extraction capabilities to reduce manual data entry

Availability of a smartphone app for convenience and faster invoice processing when working remotely

User-friendly interface and accessibility to employees

Collaboration features that allow employees to have a single communication channel for all concerns about the invoice

Data collection, storage, and archiving for digitized invoices

Expense reporting features

Customizable permission systems allow users to change permissions given to employees based on their roles.

AI tools that can automatically process submitted reports based on rules and self-learning algorithms
Configure your automation software
After deciding on a product that meets your business requirements, you have to customize software settings. Set up a system by assigning roles and establishing rules for processing all incoming invoices.
 When an invoice arrives, observe how the invoice goes through the approval workflow. 
Train your employees to use the expense management software
After setting up the new software, train employees on how to use it. Test the process to learn how it works and allows your accounting team to become more familiar with the new system.
Involving your AP team helps you see potential problems and adjust rules as needed before implementing the new system. Employees are also less likely to be intimidated by the new tool if they receive training on how to use it.
Is a Paperless Invoice Processing System Right for You?
Deciding if your business can manage paperless accounts is an important consideration. Weigh the pros and cons before investing in expense management software.
Pros
Faster invoice processing.

It takes about ten days to process a single invoice from receipt to the payment schedule. However, best-in-class organizations that leverage automation only take 3.3 days to complete the process.1

Decreased Costs

. Companies can decrease invoice processing costs to as little as $2.25 per invoice by focusing on automating core processes and using ePayables. Meanwhile, the average invoice processing cost is $9.25 per invoice. 

Reduce duplicative work

. Paperless invoice approvals reduce redundant tasks, such as entering information about an invoice in multiple systems. Since you can integrate invoice approval systems with your accounting system, you spend less time generating reports.

Sustainable.

Eliminating paper invoices reduces waste and saves a lot of trees. Green practices make businesses more attractive to customers.

Improves accessibility.

Storing invoice data in the cloud makes it easier for employees to find information faster. Searching for a transaction saved in the cloud takes less time than digging for a document in a large storeroom.

Easier for mobile employees.

Paperless invoice approval provides flexibility. You can submit or approve invoices from anywhere. Even if you are on a business trip or are working from home, you can perform your role in the approval workflow as long as you have access to the software.

Improves productivity and visibility.

Using an expense management system for invoice approval streamlines the workflow. As a result, you can check the status of an invoice in real time and see what is holding up the approval process. This system also reduces the chances of missing an invoice and losing receipts.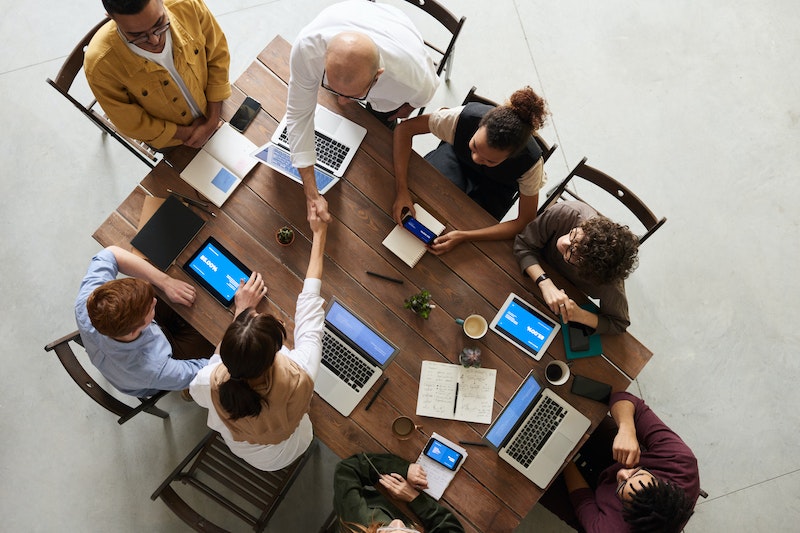 Source: Pexels
Cons
While having a paperless and automated invoice approval process has many advantages, it is not always the right option for your business.
Not cost-effective for small businesses.

Some companies have few invoices and expenses to process every month. For these micro-companies, the cost of automating the process may not be as cost-effective, and allowing employees to process transactions manually may be better. 

Requires knowledge of using computers and software

. An automated invoice approval may not be practical when your employees are not tech savvy. 

Requires internet connection.

For businesses located in areas with a constant power outage or where there is no reliable internet connection, using internet-based services may not be ideal as well. 
Can Accounting Departments Go Paperless?
Paperless invoice approval systems may seem magical, but is it effective? 
Based on the experience of several accounting companies, yes, paperless invoice processing is viable. 
Take the case of Amello Accounting, an accounting company founded 20 years ago. 
Amello Accounting replaced paper documents with PDF invoices and e-invoices to stay as eco-friendly and efficient as possible. While the company succeeded in getting rid of paper, work done by accounts remained the same since employees still had to enter information manually.
Rather than sticking to PDF invoices, the accounting company eventually used Envoice, a smart expense management software, to manage invoices effectively. The tool had data extraction features that automatically captured information from different sources such as PDFs, emails, and images.
Since Envoice has a mobile app, users can easily snap photos of purchases made – reducing the chances of losing an invoice. The software automatically fills out forms with information from the invoice, such as the Vendor, Date, Price, Quantity, and Accounting Category. Users can submit the invoice approval request using their smartphone, and approvers will then receive a notification that invoices are waiting for approval. 
Since Envoice supports integration with several accounting platforms, such as Xero and Quickbooks, accounting companies can introduce it to clients looking for a cost-effective way to automate invoice processing.
Using modern invoice approval solutions from Envoice, Amello Accounting helped clients become more productive, improve data accuracy, and do more without adding headcount.
Discover Paperless Invoice Approvals With Envoice
Ditching paper invoices is a strategic move to reduce costs, eliminate inefficiencies, and finally put an end to manual data entry. Going paper-free opens up new opportunities to cut costs without hurting business operations.
Explore how Envoice allows you and your accounting team to have more time for business challenges. Start your paperless journey today with Envoice.
References:
[1 ]https://www.tungsten-network.com
STAY ALWAYS TUNED
Subscribe to newsletter
STAY ALWAYS TUNED
Still not sure?
Don't spend time on manual work
Streamline processes
Automate your invoice flow
Integrate with the tools you rely on every day
Request demo