Paperless Solutions
How to Make Your Accounts Payable Paperless
August 23, 2022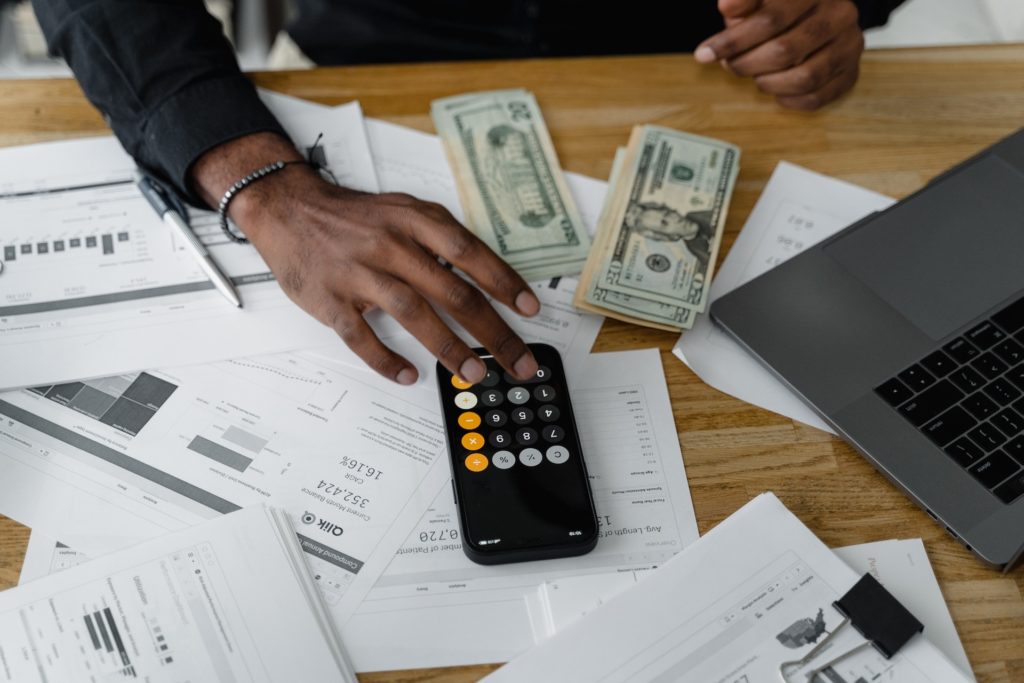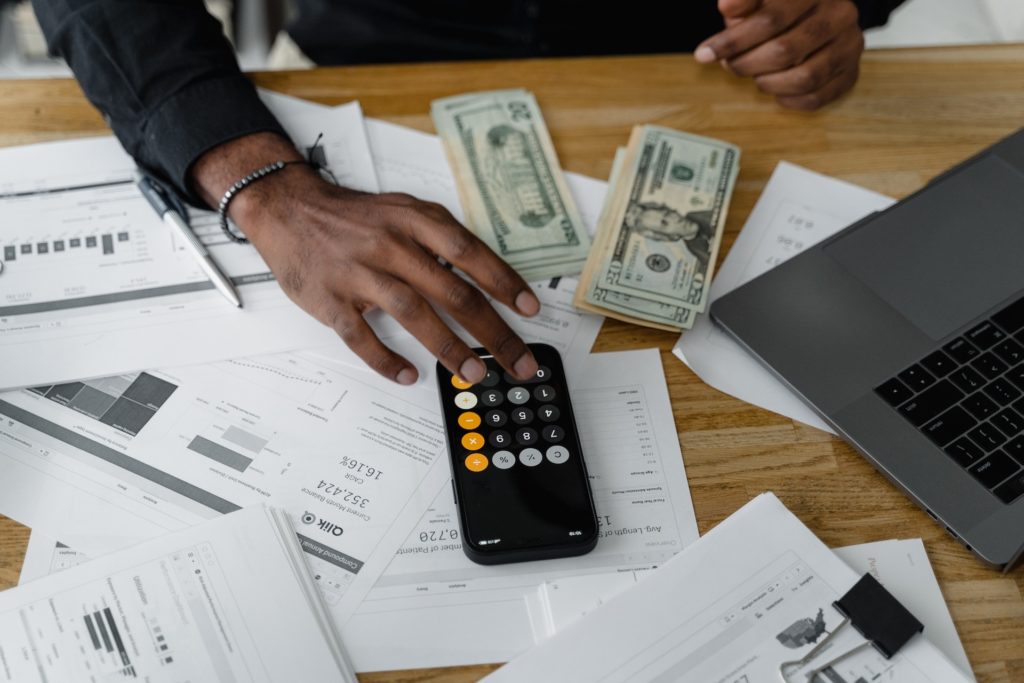 Pexels
Paper can be one of the biggest expenses for a company. Record Nation estimates that a company of 100 employees could spend up to $8000 annually on paper alone, not to mention the space taken up by filing cabinets. (1)
And it's more than just the cost – It's also one of the slowest, most inefficient ways to manage your accounts payable process.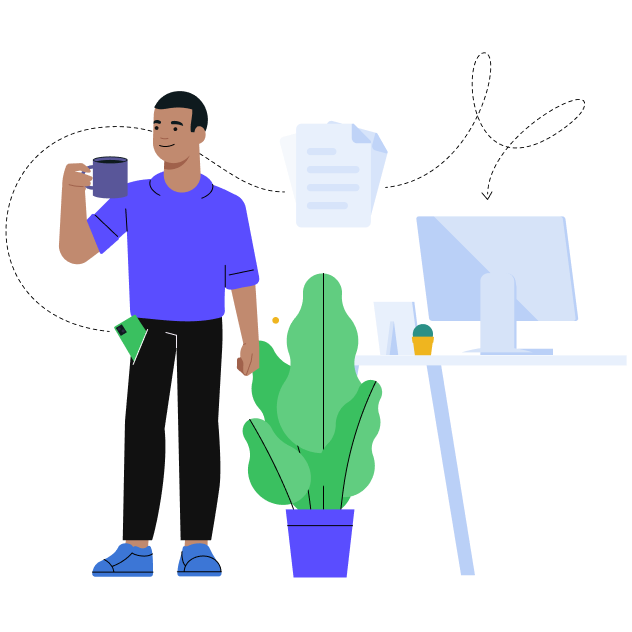 How to eliminate repetitive bookkeeping tasks?
Book a demo
and we will show you how
The good news is that going paperless is easier than you think.
We have outlined here the steps for getting started on a paperless system and making sure your accounts payable process is up to speed.
Going paperless –  What does it mean?
Going paperless means having a digital system set up so that everything is saved in an electronic format and stored on your company's computer system.
This way, you can access the information anytime and anywhere. It can be helpful to have a paperless system because it cuts costs and allows for more efficient data management.
6 Steps To A Paperless Accounts Payable Workflow
1. Determine your goals for going paperless
Is your goal to save money on office supplies or reduce your carbon footprint, or are there other factors that will make this worthwhile for your company?
If you want to save money on office supplies, you should determine how much paper you'll save by using a digital system. And, in turn, how much money you'll save as a result.
If you're looking for a more efficient way of managing your accounts payable processes, then how can this be done with a paperless system in place?
Once you've identified what the benefits are of implementing a paperless workflow, then it will be easier for you to set up an effective system that will meet your needs.
2. Choose a software package that fits your needs 
The best way to choose an accounting system that will work for your business is to consider what features would be most helpful for managing your accounts payable processes.
You'll need to consider:
what kind of transactions do you process
how many accounts do you have
how many employees will be using the system
whether you need any additional features like reporting or workflow automation tools
Using software that is constantly being developed—like Xero or Quickbooks—helps your AP department because they can always upgrade to the newest version. They also have the ability to improve its functionality and integrate it with other tools based on the company's needs.
Here are some add-on features we think are essential for accounts payable:
One of the first steps in automating accounts payable is to use data capturing or document scanning tools to scan and digitize invoices and automatically extract key information.
Data capture solutions can help you streamline how you manage accounts payable by eliminating manual entry errors and reducing the time it takes to process payments.
Using the Envoice Mobile Application, you can capture receipts and paper invoices while on the go—and know that your data has been captured precisely because of their ExactExtract tool.
This system adds human validation to the data capturing process, and you can be confident that 99.9% of the data is recognized and accurate.
This is another way to streamline your accounts payable process. You can use a dedicated email address to receive and store all your invoices in one place.
With Envoice Inbox, suppliers can send your email invoices directly to Envoice. This will save you from having to place the attachments in your accounting software manually. It will also help your accounts payable team stay on top of their workload because they won't have to search through different emails to start with the invoice processing.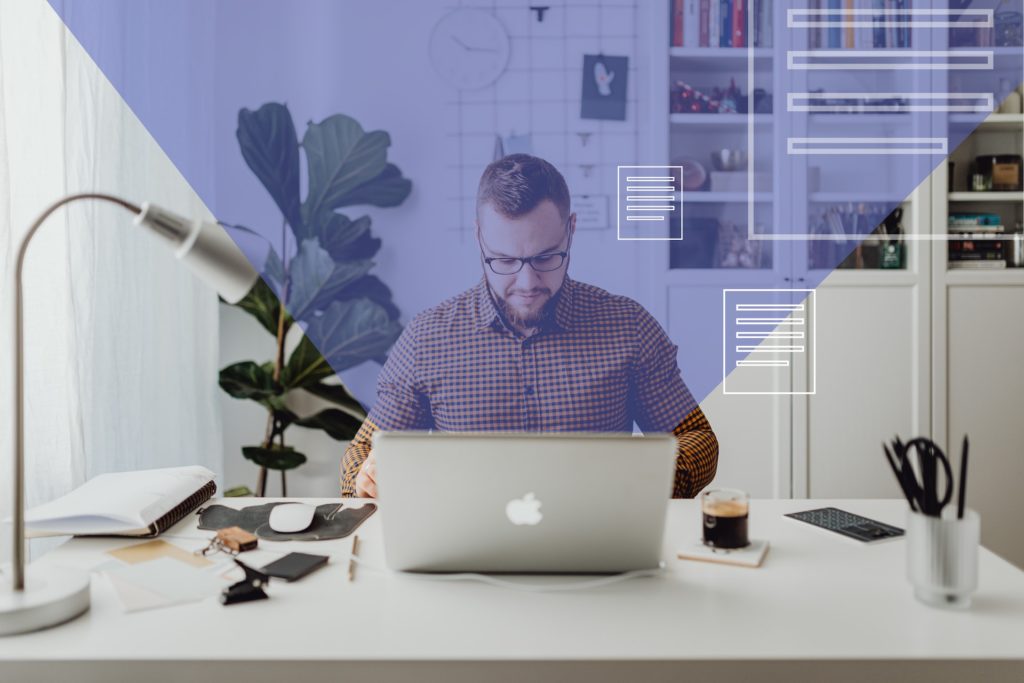 Pexels
You can easily organize your invoices into the right categories with AI categorization.
The system uses machine learning and natural language payable processing to understand the content of the documents and automatically code incoming invoices. This will ensure that your data is accurate and easy to search through.
You can use the SmartRecord feature of Envoice to skip repetitive tasks. SmartRecord learns your behavior and uses AI to automatically categorize your invoices based on the information provided by your suppliers.
This means that instead of manually going through each invoice and trying to categorize or code the expenses, Envoice will do this for you.
Managing expenses is an essential part of running a business. It allows you to keep track of what you're spending money on, which can help you make more informed decisions about your business.
Envoice provides a way to manage your expenses. The system allows you to manage the electronic invoices, initialize invoice processing, and approve payment requests and reports from within the application.
You can also automate the workflows by creating smart rules and getting alerts when a document needs to be reviewed. It makes it easy for everyone involved to route the documents to approvers, track the status of the expense reports and process payments on time.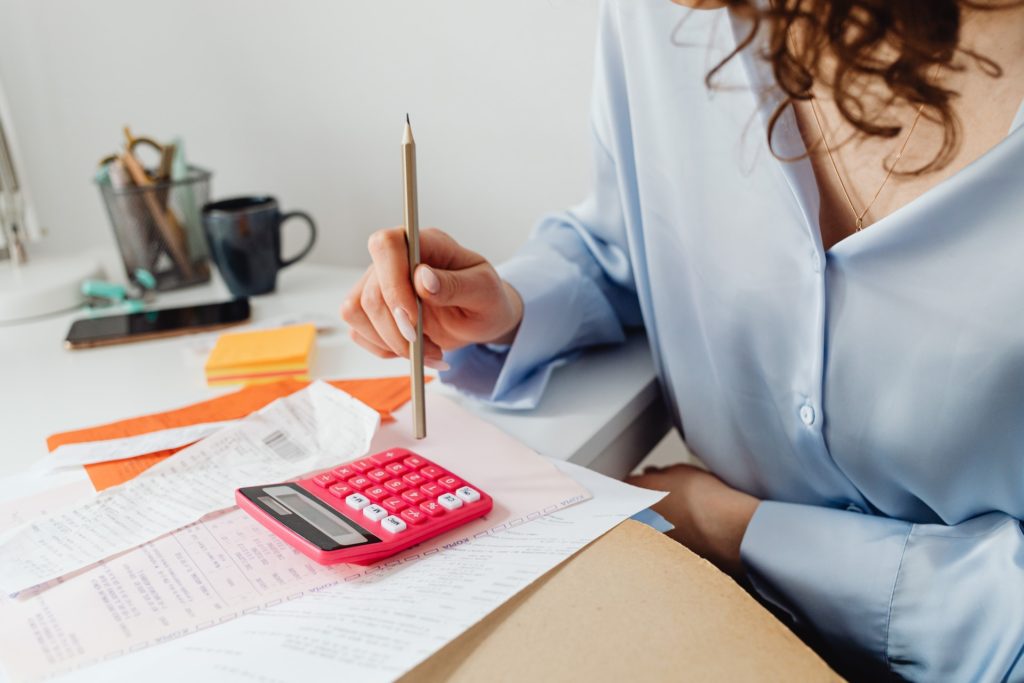 Pexels
3. Choose a software package that fits your budget
Many companies think it's just a matter of choosing the cheapest AP automation software package available, but that's not always the case. Some accounting packages are designed for small businesses that want a paperless AP process, but others are for larger companies that need more robust features.
There is no one size fits all software, and it's important to find the right package for your company. If you're looking for accounting tools to help you streamline your business processes, see what Envoice has to offer.
4. Set up user accounts
You've been working hard to make your accounts payable paperless. You've got a system in place, and you're ready to take it to the next level.
But before you go any further, you need to set up user accounts for the people who will actually use your new system. That way, they'll all be on the same page and won't get confused about who does what when it comes to processing bills and invoices.
The process of setting up user accounts is pretty straightforward. You'll want to have an efficient user authorization system through which you may grant and fine-tune access to employees depending on their actual needs.
You can also decide how much access each user should have, so you can keep things organized. If one person is only responsible for data entry and another person makes sure everything is correct before it's sent off to the approver, then make sure they have separate accounts with different permissions assigned to them.
If you need help setting up user accounts, contact your software provider. They will be able to provide you with step-by-step instructions on how it's done.
5. Train employees on how to use the system
Training your accounts payable team on how to use your AP automation solution is key to ensuring that everyone understands how it works and how they can benefit from it.
This can be done through in-person training sessions or videos that walk users through tasks they'll need to complete when processing transactions in your system.
Keep in mind that training should involve learning how to use the new software and what modifications need to be made in their daily routine so that they can easily adapt to dealing with digital papers rather than physical ones.
6. Track your progress and measure success
When you decide to have a paperless AP processing, you must track your progress and measure the success of this project.
When trying to do something new, it can be challenging to know exactly what's working and what isn't. That's why it's crucial that you set up systems for measuring your success so that you can see how your efforts are paying off and make adjustments as needed.
Here are a few things to keep in mind:
Make sure your automation software is set up for easy tracking (and reporting) to see how much money is saved by going paperless.
Know what "success" looks like for the project. If it's saving money on printing costs or postage, then ensure those numbers are also tracked.
Set goals for yourself each month so that when they're achieved, there's a sense of accomplishment and motivation to continue moving forward with other initiatives related to the project.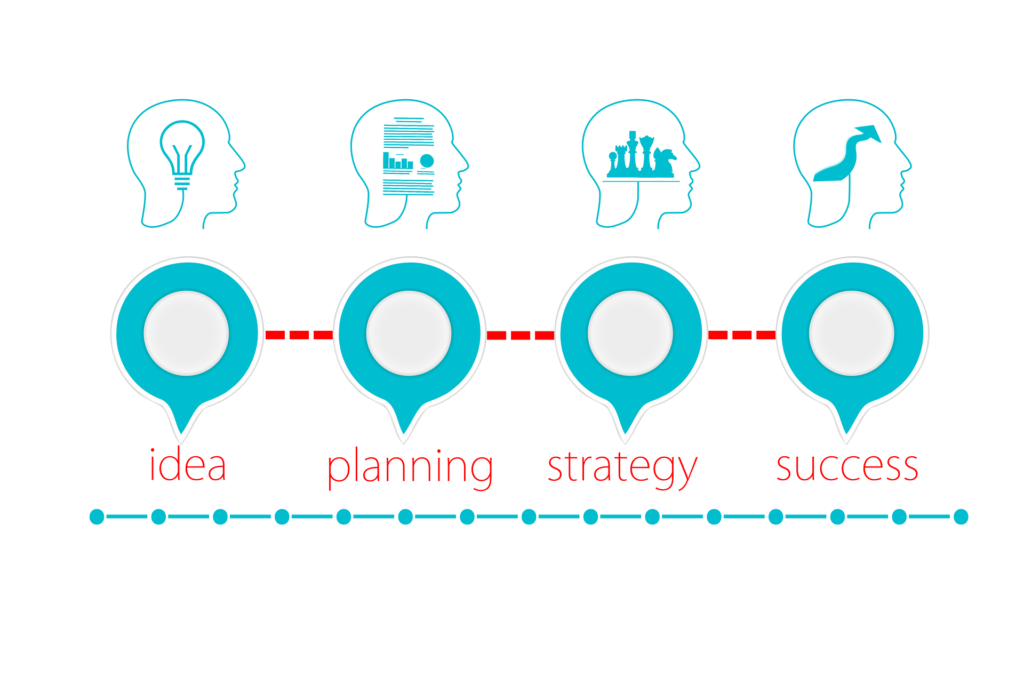 Pixabay
Benefits of a paperless accounts payable process
There are a lot of benefits to going paperless with your accounts payable. You will have less clutter, you can make sure that everything is filed and organized correctly, and you can help save trees!
If you're not convinced yet, here are five more reasons why you should go paperless with your accounts payable:
Going paperless can hugely impact your business—not just in terms of sustainability or environmental impact but also in terms of cost savings.
The time and money you save by going digital will pay for itself quickly. You will have lower printing and mailing costs and you won't have to hire additional staff to manage your paper files. You'll also save money on filing cabinets, storage boxes and other equipment that's no longer needed.
A paperless accounting system can also save your business money by reducing the office space you need to lease. You won't need to dedicate any room in your office building for filing cabinets or boxes full of receipts, which means you'll be able to use this space for other purposes.
Accounts payable automation offers more efficient workflows, automated tasks, and more accurate data. It can expedite the processing of invoices and payments to vendors.
The accounts payable departments won't need to keep track of paper invoices or manually file them in a filing cabinet or box. Instead, all information is stored digitally and can be accessed quickly and easily at any time.
The time savings you'll enjoy with the automated accounts payable process can help you to improve your business's efficiency overall.
You'll have more time to focus on other important tasks or aspects of running your company, which can be especially beneficial for small businesses that don't have many employees.
The data in your paperless accounts payable software is more secure, as it's not stored on physical documents that could be misplaced or stolen. It's also easier for you to track changes and ensure that no one else has access to the information unless you authorize them.
This can be especially helpful if you have multiple employees working with your business. A paperless accounting system can help you to prevent unauthorized access to sensitive information and protect against data breaches.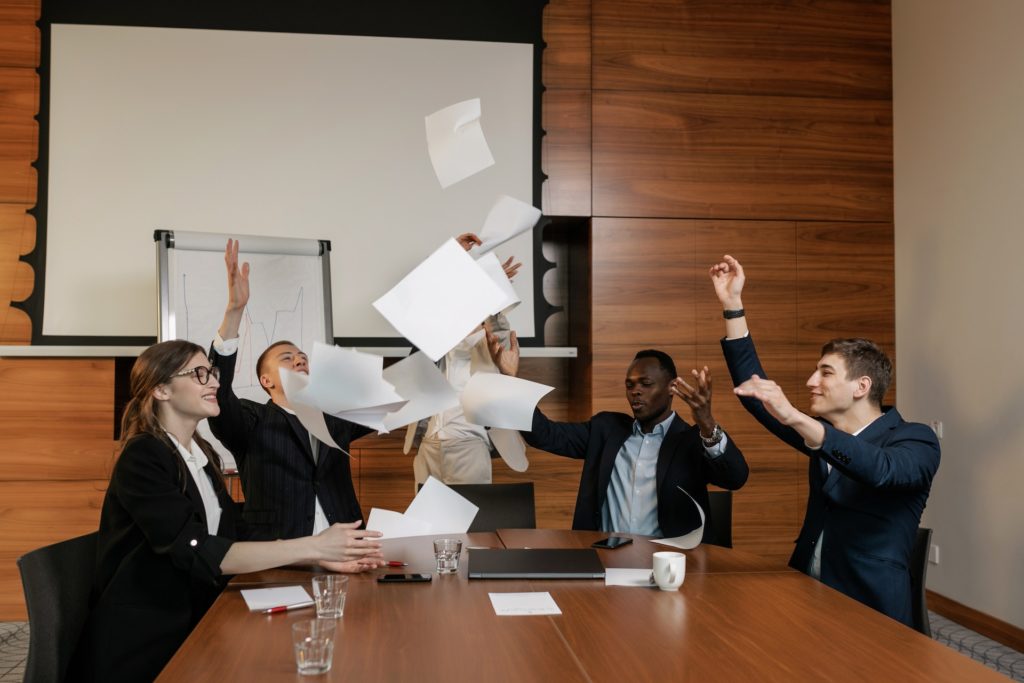 Pexels
Going paperless is an excellent way to improve payment accuracy in your AP department. When you're dealing with the amount of paper that comes through the system, it can be difficult to keep track of what you've received and paid and when.
But when your accounts payable process is automated–you can make all of those payments from one place, so there's less chance of mistakes and missed payment deadlines happening along the way.
Paperless accounts payable solution will allow you to schedule payments, have them automatically processed on the scheduled date, and take advantage of early payment discounts.
Reduced risk of fraud and errors
When dealing with paper documents, there's always a chance of misplaced or lost invoices, which can cause problems if they contain confidential information.
In addition, when you use a manual process to track your payments, there's always the chance of making an error in recording them.
For companies that process a large volume of invoices each month, the accounts payable process is vulnerable to fraud because they rely on physical documentation and manual processing.
Using an automated system ensures that all data is stored securely and accurately, so there's less chance that data will be recorded incorrectly or lost along the way. As a result, your business will be more secure and efficient than ever.
Final Thoughts 
Going paperless isn't just a fad. It's a necessity.
Many companies are turning to digital accounting software to keep their records organized and secure.
If you're not already taking steps to reduce your paper waste and increase your business's efficiency, you're missing out on massive opportunities for cost savings and efficiency gains.
Sources:
STAY ALWAYS TUNED
Subscribe to newsletter
STAY ALWAYS TUNED
Still not sure?
Don't spend time on manual work
Streamline processes
Automate your invoice flow
Integrate with the tools you rely on every day
Request demo