Cloud Accounting
7 Key Benefits of Cloud Accounting
May 3, 2022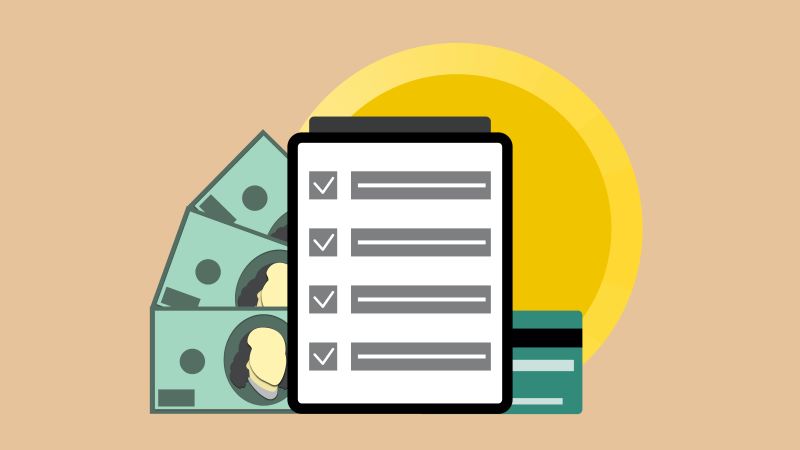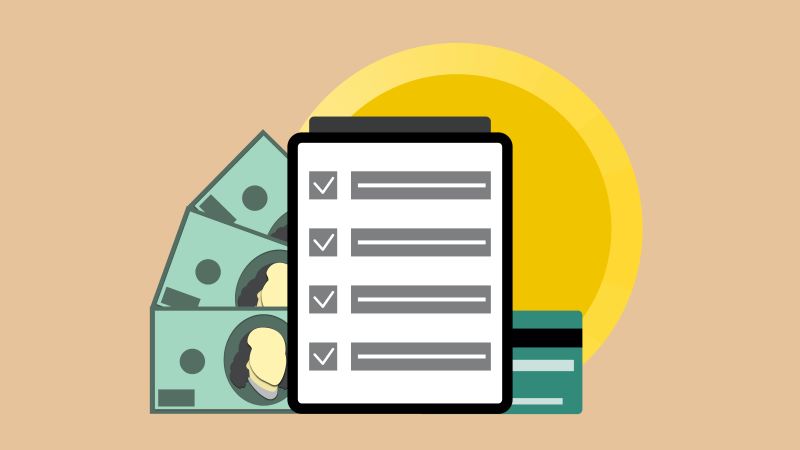 Pexels
If your company still uses desktop software or spreadsheets for accounting, you have probably considered making a move to cloud accounting software.
Cloud accounting has many advantages over its counterpart, on-premise solutions. Businesses that deploy cloud-based accounting software see game-changing benefits in flexibility, security, and accuracy while reducing costs and maximizing human resources.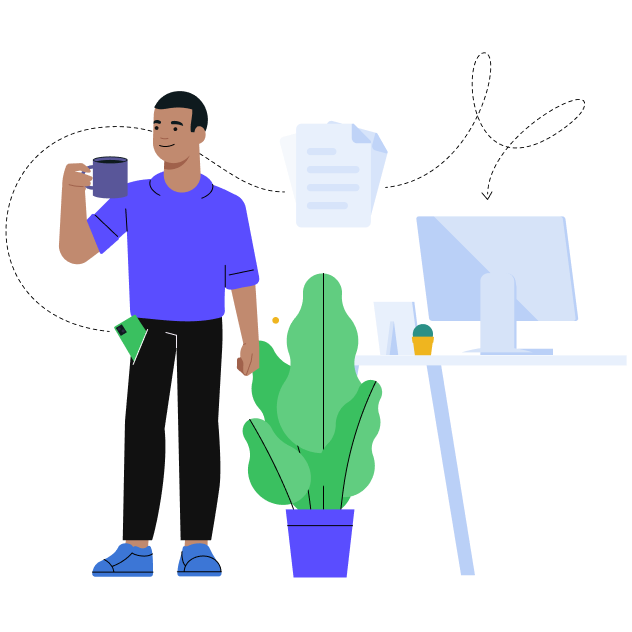 How to eliminate repetitive bookkeeping tasks?
Book a demo
and we will show you how
There is good reason cloud accounting has gained widespread attention throughout the world. In fact, as of 2019, 60% of all U.S. based companies used cloud software to manage their accounting and finances. 18% are planning to improve their business functions by adopting cloud technology while only 22% do not plan to make the switch anytime soon. (1)
Cloud Technology Revolutionized the Way Accounting Is Done
Cloud technology has changed the way we interact with the outside world. And there is no area in which this is more true than in the area of business.
The way bookkeepers and accountants did their jobs changed dramatically at the end of the 20th century. Technology vendors developed systems that ran on computers, replacing paper ledgers and other manual accounting tools.
In the following years, accounting software matured and took another leap forward with the invention of cloud-based accounting systems, forever changing the way companies did business.
Cloud-based accounting software using bookkeeping solutions such as Envoice has built on the functionality and reliability of desktop accounting systems and brought along the invaluable benefits that online technology offers.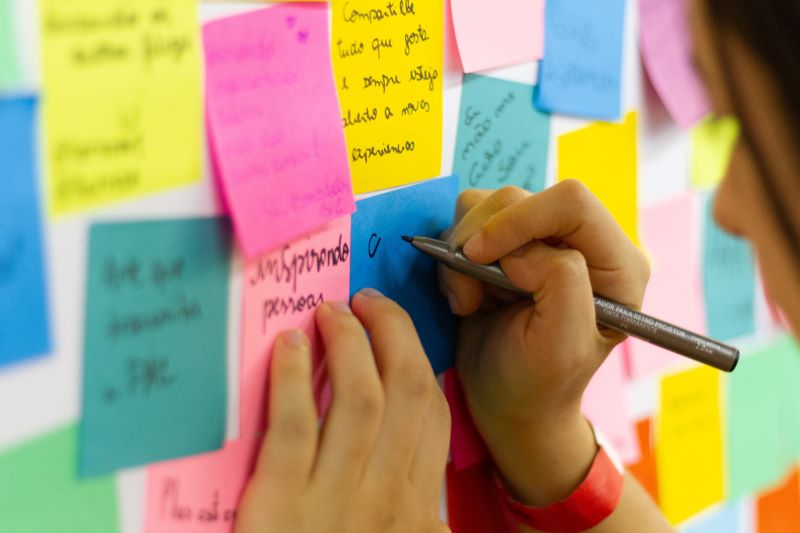 Pexels
7 Benefits of Cloud Accounting
When a company adopts a cloud-based accounting system, the work of hosting and updating your accounting software is taken over by the provider. You pay for service on a subscription basis so there is no purchase of software that you have to install on a work computer. Rather, your books are moved online and accessed by an internet browser, whether on a laptop, smartphone, or tablet. The provider may also offer a mobile app to enhance the user experience on phones and tablets.
Cloud-based services give a plethora of advantages, such as giving users the flexibility of working from anywhere. Businesses also take advantage of intelligent threat and security monitoring, larger scalability, and better disaster recovery.
We've picked 7 key benefits that companies who utilize cloud accounting experience. Accounting software like QuickBooks Online and Xero allows businesses to handle their accounting easier than ever. And when tools like Envoice are added, the benefits of using cloud accounting become even greater.
1. Automation
Getting an accurate, up-to-date view of business performance is difficult if a company uses spreadsheets or any physical type of paper process to manage its accounts. What's worse, this can cause errors or issues to go unnoticed until they have grown into larger problems.
Managing accounts through a cloud accounting platform eliminates this issue by giving a real-time view of your business and all of its financial components. Companies always have the most current view of their financial position.
Cloud-based accounting systems also greatly reduce the need for manual work and improve efficiency by automating many accounting and banking tasks. For example, the software can post transactions automatically to the correct ledger, pay subscriptions, schedule reports, produce recurring invoices, and automatically import bank and credit card transactions.
2. Lower Overhead Expenses
On-premise solutions require businesses to invest in a server to house the accounting software and its data as well as to employ an IT expert to maintain the server. This can create an expensive overhead.
This is a concern for many IT executives. According to one study, more than 60% stated that their primary concern was reducing costs. (2)
Cloud accounting creates a cost and time-effective solution by eliminating the cost of maintaining an IT infrastructure. Because its processes are carried out entirely from the cloud, there is no need to purchase expensive hardware or pay a staff to maintain the system.
3. Accessibility
One of the best features of cloud accounting is the ability to access what you need when you need it. With on-premise solutions, you need to be physically present at the office servers when you want to access information.
With cloud accounting, typically all that's needed is an internet connection and a web browser to be able to access reports, receipts, records, and transactions. There is no need to download and install software on your device.
The real-world benefits of this are endless. With cloud accounting, you do not have to be physically at the office to be productive. You can work remotely from anywhere in the world. Employees can be more productive as they can check necessary information whether they are at work, at home, or traveling.
4. Collaborative Accounting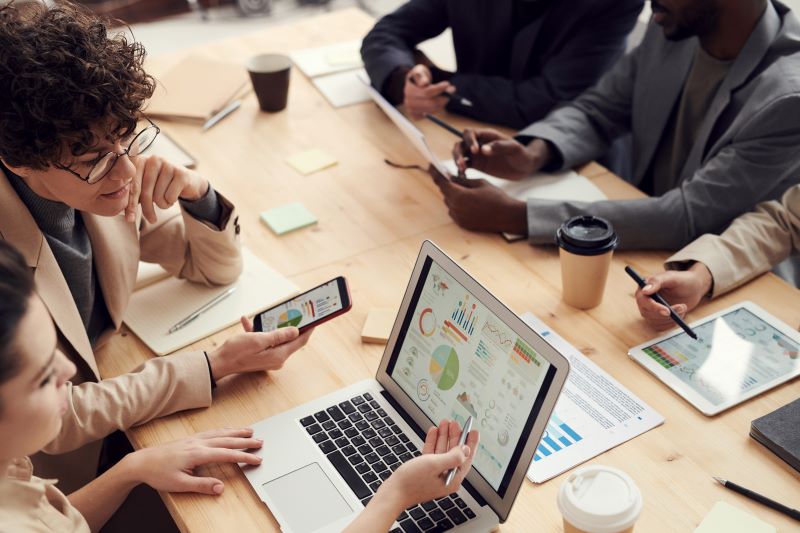 Pexels
The idea of a remote workspace had never become so important as it did during the COVID-19 pandemic. When companies run their accounting on the cloud, firms and clients can collaborate in real-time – essentially removing the boundaries that time and distance normally put on productivity.
Productivity is increased as employees do not need to incur added costs and time from commuting to and from the workplace. Employees have a better work-life balance as a result and can spend more time doing what actually matters.
Collaborating through cloud accounting also allows employees to have a stronger sense of teamwork. Seeing what others on their team are doing in real-time gives a stronger sense of collaboration and allows members to work as a collective unit, increasing creativity as a result. (3)
5. Data security
Many businesses are concerned with the security of their information, and with good reason. Not only would a breach of information be catastrophic financially, but leaking private information could lead to lawsuits and a severally marred reputation.
Those who run on-premise accounting solutions may feel safer because they can see where the information is being stored. However, the truth is it is difficult for an office to match the security of a data center. (3)
Data centers usually have more secure facilities with stronger security features such as advanced fire gauging systems that make it less likely to lose your information to hackers or natural disasters.
In-house IT personnel may get distracted, overlook something, or may just not be qualified to keep your information secure. On the other hand, employees at data centers are solely there to protect your data.
6. Improved Accuracy and Efficiency
A company can greatly improve the accuracy and efficiency of its accounting system by utilizing the streamlined processes a cloud-based accounting system offers.
Human error is a fact of life. No matter how efficient employees are, there will always be errors with manual processes. Whether it's double entries, inputting data into an incorrect column, or simply entering a wrong number, manual entries are an open invitation to misinformation.
Built-in options in cloud accounting guarantee that there will be no double entries. Invoices can be fully automated and your employees will spend less time entering and checking data and more time on an endeavor that actually makes a profit.
7. Eco-friendly
We need to be cognizant of our footprint on the earth now more than ever. Believe it or not, one way we can do that is by using cloud-based accounting.
Did you know that the average office produces 350 pounds of paper waste per employee annually? Not only that but over 375 million printer cartridges are used every year. (2)
The traditional way of accounting requires a lot of paperwork. Physically storing receipts and sending paper reports is inefficient and unnecessary. When companies take advantage of cloud-based accounting they eliminate unneeded waste and do their part in creating a healthier planet.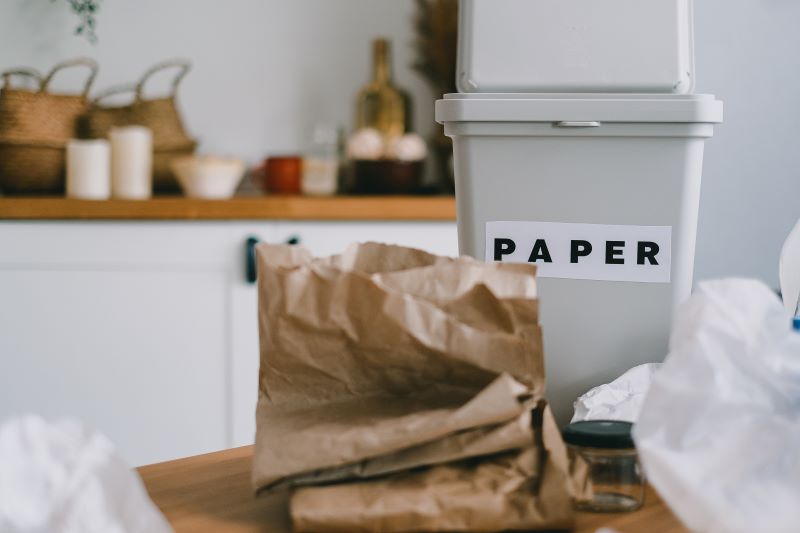 Pexels
The Way of the Future
Each step in the evolution of accounting has changed the way companies handle their business. A modern cloud-based accounting software system can increase efficiency and give a clear view of financial reports by eliminating problems such as human errors caused by manual data entry, time-consuming repetitive tasks, unneeded expenses, and paper waste.
Cloud-based accounting systems improve accuracy and efficiency through automated processes and protect your information with the strongest data security in the game. These benefits allow businesses to spend less time on busy work and more time on increasing their profit margins.
Envoice was created with a vision to build intelligent software for smarter accounting by automating & eliminating the most time-consuming bookkeeping & expense management tasks.
Major companies today understand the competitive advantages that cloud accounting offers. To experience these benefits yourself contact an Envoice representative to see how we can help you stay competitive in today's business world.
Article Sources:
2 – https://www.ringcentral.com
3 – https://www.soscanhelp.com
STAY ALWAYS TUNED
Subscribe to newsletter
STAY ALWAYS TUNED
Still not sure?
Don't spend time on manual work
Streamline processes
Automate your invoice flow
Integrate with the tools you rely on every day
Request demo