Resources & Tips
What Can Be Considered as Accounting Experience?
May 31, 2022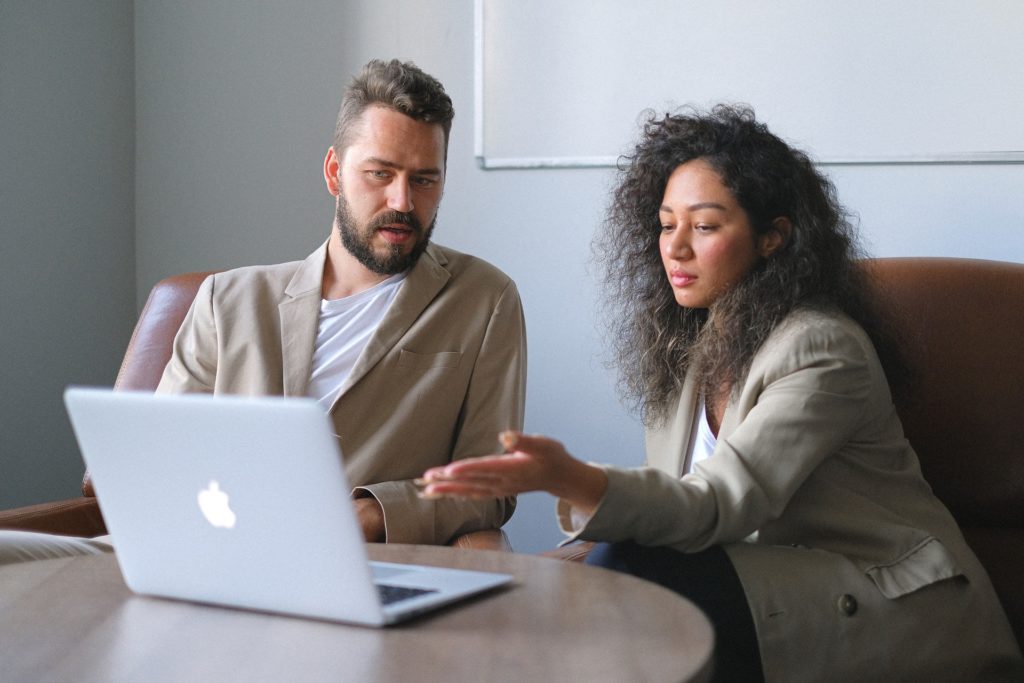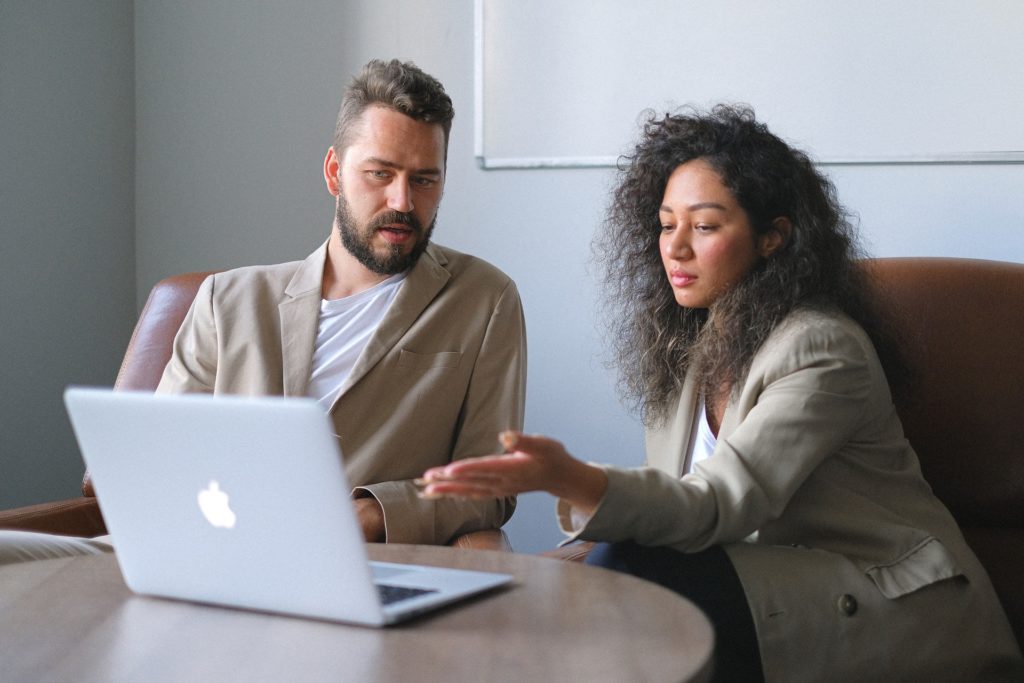 Pexels
Accounting experience could refer to any relevant position that deals with tasks and activities related to financial reporting, using accounting software, applying generally accepted accounting principles, assurance, audit, and technical areas such as forensic accounting, insolvency, and taxation. 
Employers looking to fill accounting jobs, educational institutions evaluating applicants seeking higher education, and professional organizations looking to admit new members may also specify the required experience for applicants.
Why Does Experience Matter in Getting an Accounting Job?
Employers consider experience when evaluating accounting talent or partnering with an accounting firm. With the skills shortage in finance and managerial roles, job applicants with relevant experience can ask for higher salaries and access more benefits. They can also take advantage of more work opportunities in the accounting industry.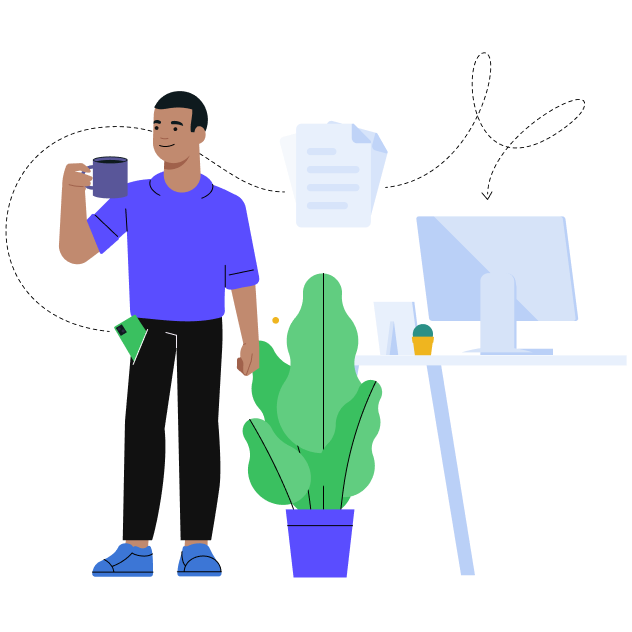 How to eliminate repetitive bookkeeping tasks?
Book a demo
and we will show you how
Positive Job Outlook for Accountants
As companies rearrange operations to overcome challenges and grow, the demand for finance and accounting talent will increase worldwide. Market forecasts show a 12.7% compound annual growth rate for global accounting services in 2022 alone. (1)
Based on current trends, the market for accounting firms and similar providers that process a company's financial data and handle tax accounting and financial accounting will reach $2,019 billion by 2026.
In 2021, North America was the largest market for accounting services, followed by Europe. In the US, the Bureau of Labor Statistics projects 96,000 jobs to open for accountants from 2020 to 2030, representing a 6.9% growth. (2)
Given the talent shortage in the accounting services industry, the demand for talent will also increase. While more employees would shift focus to skills-based hiring, employees with relevant experience in accounting practices and handling financial transactions will attract more recruiters.
Opportunities for Career Advancement
In one survey, 79% of financial professionals cited increased job responsibility as a criterion for getting a promotion, while 52% cited contribution to profitability as another factor. While organizations value an employee's contribution to the bottom line, the functions handled by an employee are still more important.
Gaining accounting skills allows you to fast-track your career progression and access more opportunities for upward mobility. 
[Related Post: How to Become a Senior Accountant: The Ultimate Guide]
Better Pay and Benefits
Like other professions, attrition rates in the accounting profession increased. About 68% of organizations reported resignations due to employees being dissatisfied with compensation and benefits. (3)
Organizations are taking action to reduce staff attrition – and the same report reveals that treasury and finance professionals saw the highest annual base pay increase in the past decade.
By having in-demand skills to fill in roles in accounting and finance, you may be qualified for a higher pay grade.
What Kind of Experience Do You Need?
Any job related to accounting and bookkeeping tasks such as preparing financial statements, cash collections and recording, disbursement, purchasing, and internal audits qualify as experience. However, experience in an accounting role often includes the following.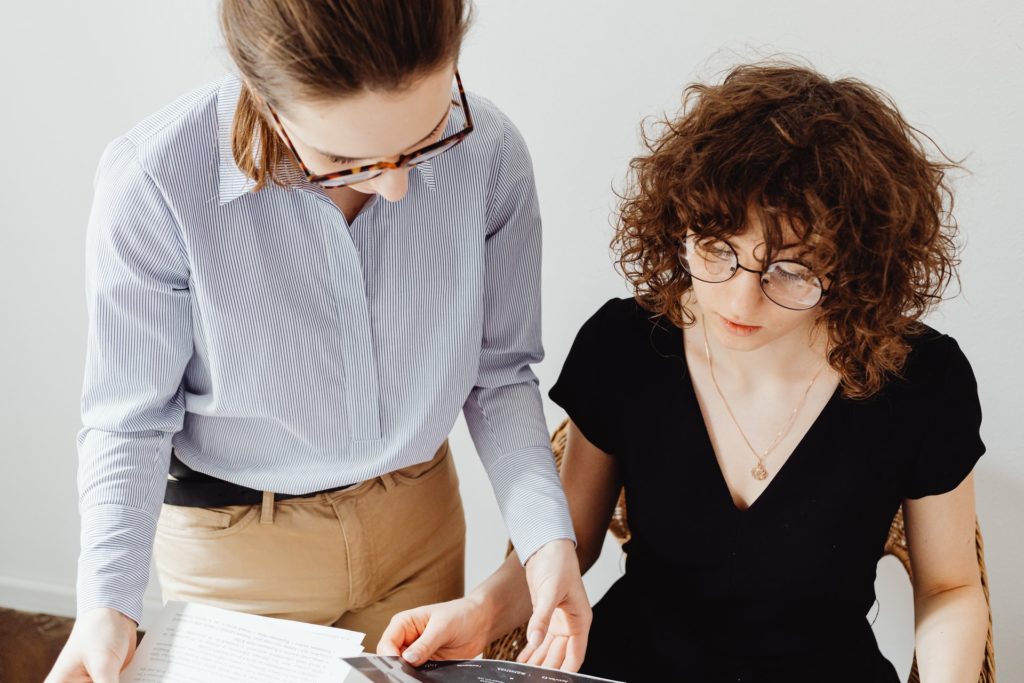 Pexels
Paid Work
Most professionals gain experience in financial reporting and accounting, in general, from paid work. Performing job requirements for bookkeeping, accounting, or admin position with functions requiring competence in accounting will count towards experience. 
Often, employees gain technical competencies in specialized fields requiring the application of accounting concepts, financial statement analysis, and using accounting software. 
Internship
Applying as an intern in an organization is another way to gain on-the-job experience. Interns often help with data entry, filing, researching, and preparing financial statements.
An internship can beef up your accounting resume and, at the same time, prepare you for the actual workplace.
Experience Other Than Paid Work
Any experience can be valuable and contribute to career progression. Since accounting professionals communicate with people –coworkers in the same department, other departments, top management, and even clients – even volunteer work in performing accounting-related functions counts as experience. 
Participation in fundraising activities, helping with keeping volunteer records in order, and providing support to an organization allows you to develop skills to complement your technical skills in accounting.
Employers also look favorably on candidates with well-rounded personalities and a commitment to building a better society.
How to Showcase Accounting Skills in Your Resume
Getting hired for well-paying accounting jobs requires experience with financial transactions – and showcasing your competence through your resume is also important.
Familiarity with financial reporting and other types of financial data allow applicants to develop a mix of hard and soft skills that makes potential employers see the value they can add to the organization.
General business knowledge is crucial as accounting roles are becoming integral in other positions within the organization. Strong business acumen is necessary to have more productive relationships with business partners across departments. However, recruiters look into both hard and soft skills to evaluate applicants.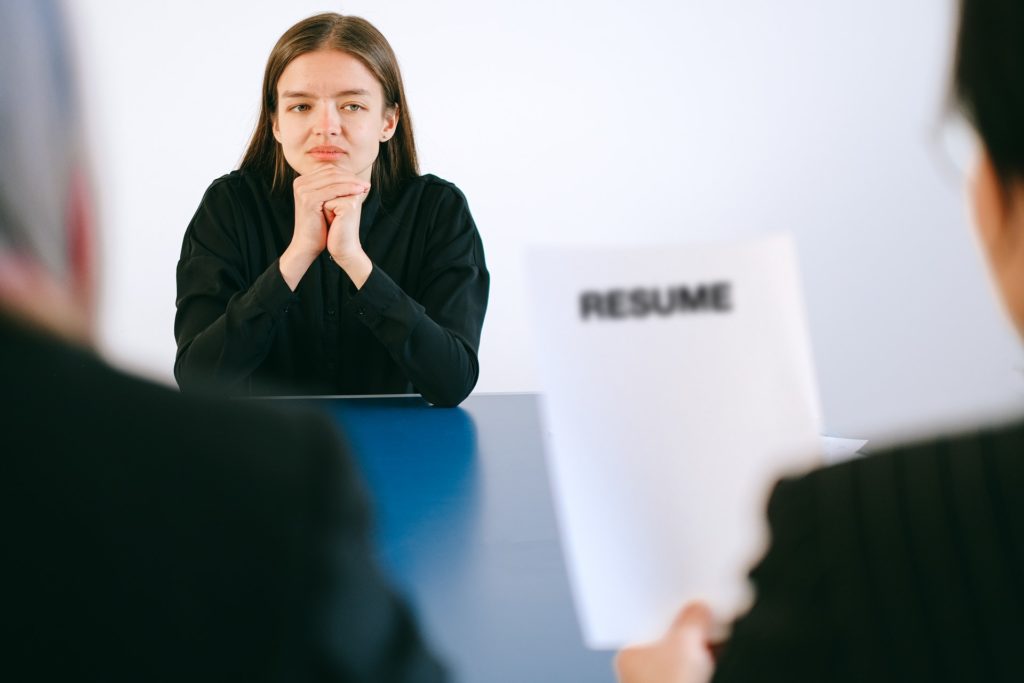 Pexels
Hard Skills
Hard skills for individuals in accounting and finance refer to skills taught in school, training, getting certification, or work experience. Most job requirements list many hard skills and filter applicants based on that list.
Your accounting resume may include these skills.
Data Analytics

Artificial Intelligence

Machine Learning

SaaS

Advanced Excel

Microsoft Visual Basic

Enterprise resource planning software such as Oracle and SAP

Data Visualization

Generally Accepted Accounting Principles (GAAP)

International Financial Reporting Standards

Auditing

Working capital management

Risk analysis

Audit

Expertise in using accounting software like Quickbooks or Xero
Often, companies use hard skills as keywords when choosing candidates among a large pool of applicants.
Soft Skills
While soft skills are harder to verify, hiring managers usually evaluate these characteristics during the interview. With the evolving role of accounting professionals, professionals in the field require soft skills to complement technical roles and more strategic positions within an organization.
Some skills in this category include:
Adaptability

Dependability

Problem-solving

Teamwork

Critical Thinking

Verbal Communication Skills

Integrity

Creativity
Your resume should highlight the skills required for a position. 
Customize your resume based on job requirements and pay extra attention to details.
Another important tip is to proofread. Errors in spelling, grammar, and punctuation could be a red flag for employers looking for an employee with a keen eye for detail.
How can you gain more experience to boost your accounting resume?
As mentioned above, paid work is not the only way to gain experience. Being proactive in seeking professional development allows you to be more competent in performing your role or taking on more organizational responsibilities.
Some of the most effective ways to gain more experience include:
Earning accounting certifications

Taking advantage of additional training programs

Performing pro bono work
More exposure to accounting-related work allows you to be adaptable and flexible – a necessary skill for companies to keep up with unstable economic markets.
What Kind of Experience Attracts Employers?
Experience with financial reports, analyzing financial data, and other accounting practices gives you an edge over other applicants for a finance position. However, many employers are looking for experience in specialized fields.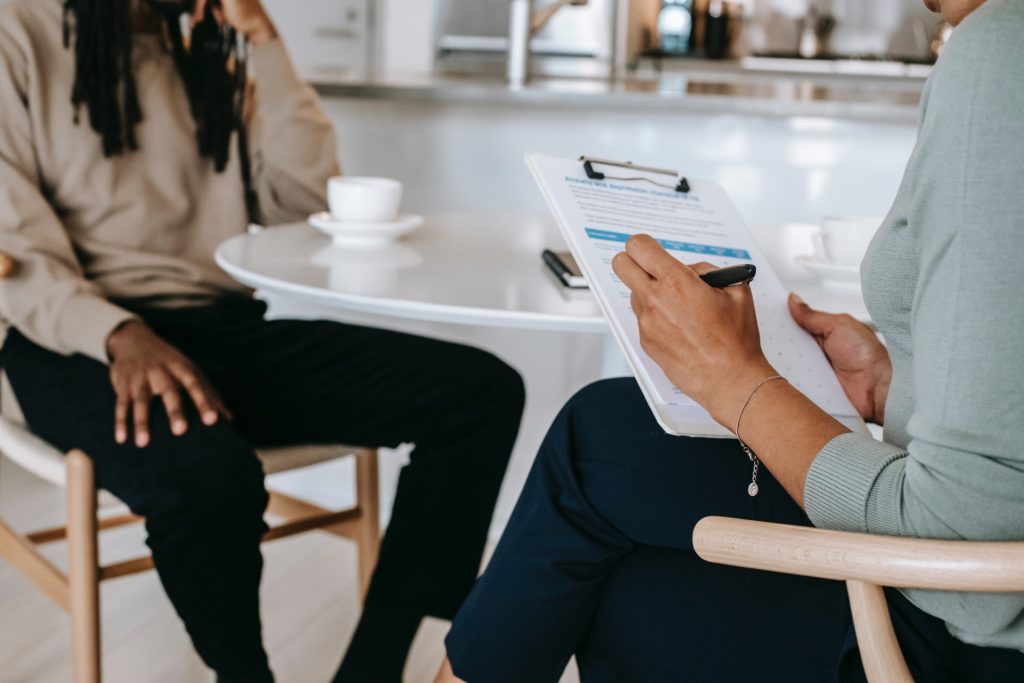 Pexels
Technology will soon replace manual processes like data entry as more companies turn to automation for cost-effective operations. With the move to streamline processes, demand for strategic positions in accounts payable, accounts receivable, credit control, and credit analysis will increase. 
Professionals with experience analyzing financial transactions in these areas will have more opportunities across more organizations, especially if they can take on strategic roles that complement automated systems.
Demand for cost accountants and professionals to handle cost planning and analysis will also increase as companies move to overcome economic downturns.
Tax accounting experience is another area that will likely see a higher demand for accountants. 
Tax software makes tax filing and preparation more convenient, but accountants still need to assist clients with complex transactions. Technology can take care of straightforward transactions, but professionals with tax accounting experience would be crucial for tax planning. 
High Demand for Tech-Enabled Accounting Professionals
Artificial intelligence, machine learning, RPA, and other emerging technology are transforming the accounting profession. Accountants in private and public practice will need technical competencies to provide valuable insights from computer-generated results.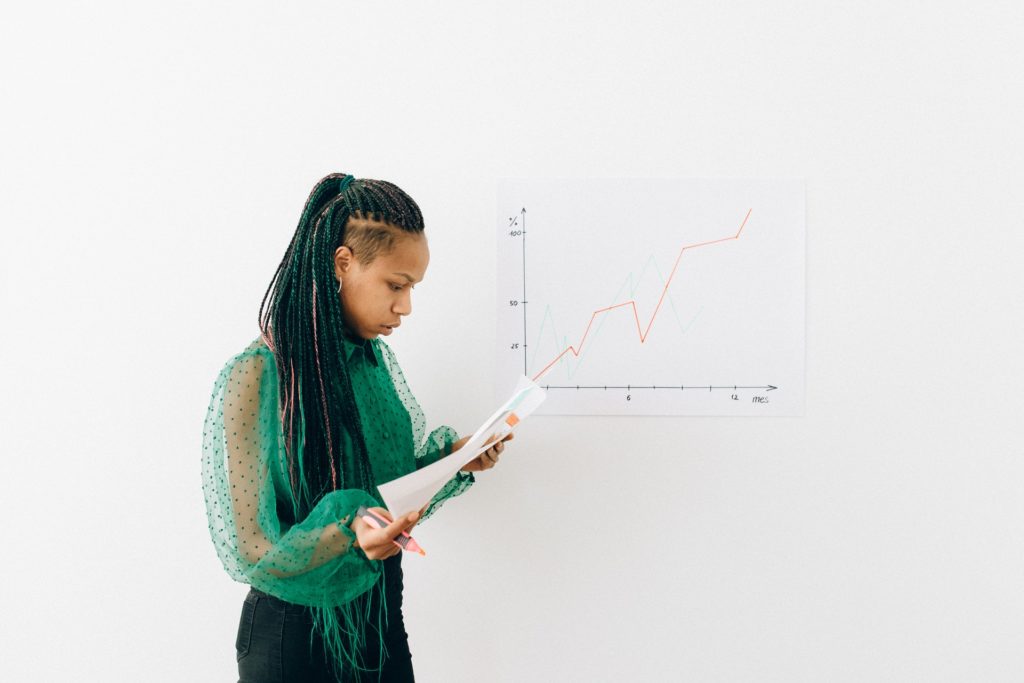 Pexels.c
With technology being a crucial factor in completing financial statement analysis, risk analysis, predictive analysis, strategic planning, and other value-adding tasks, accounting professionals with software, advanced analytics, and big data skills will be in great demand.
According to the World Economic Forum, 54% of employees will need significant upskilling. Many companies have responded by providing training opportunities that allow employees to work in a digital environment and foster innovation. (4)
With a moderate to severe skill gap in 56% of organizations, individuals competent to work with emerging technology can see opportunities for themselves whether they are seeking employment within an organization or looking to provide accounting services as part of private practice. (5)
Getting acquainted with cloud-based accounting software and smart technologies that utilize AI to create more efficient processes allows you to add value to any organization – and you can leverage this experience to negotiate better benefits and a higher salary.
Beef up your accounting resume, and increase your marketability to prospective employers by gaining experience using smart technologies using AI, RPA, and Machine Learning.
Learn how emerging technology transforms the accounting profession – try Envoice today for free. 
Article Sources:
STAY ALWAYS TUNED
Subscribe to newsletter
STAY ALWAYS TUNED
Still not sure?
Don't spend time on manual work
Streamline processes
Automate your invoice flow
Integrate with the tools you rely on every day
Request demo