Accounting Business
How To Start Your Own Accounting Business
May 3, 2022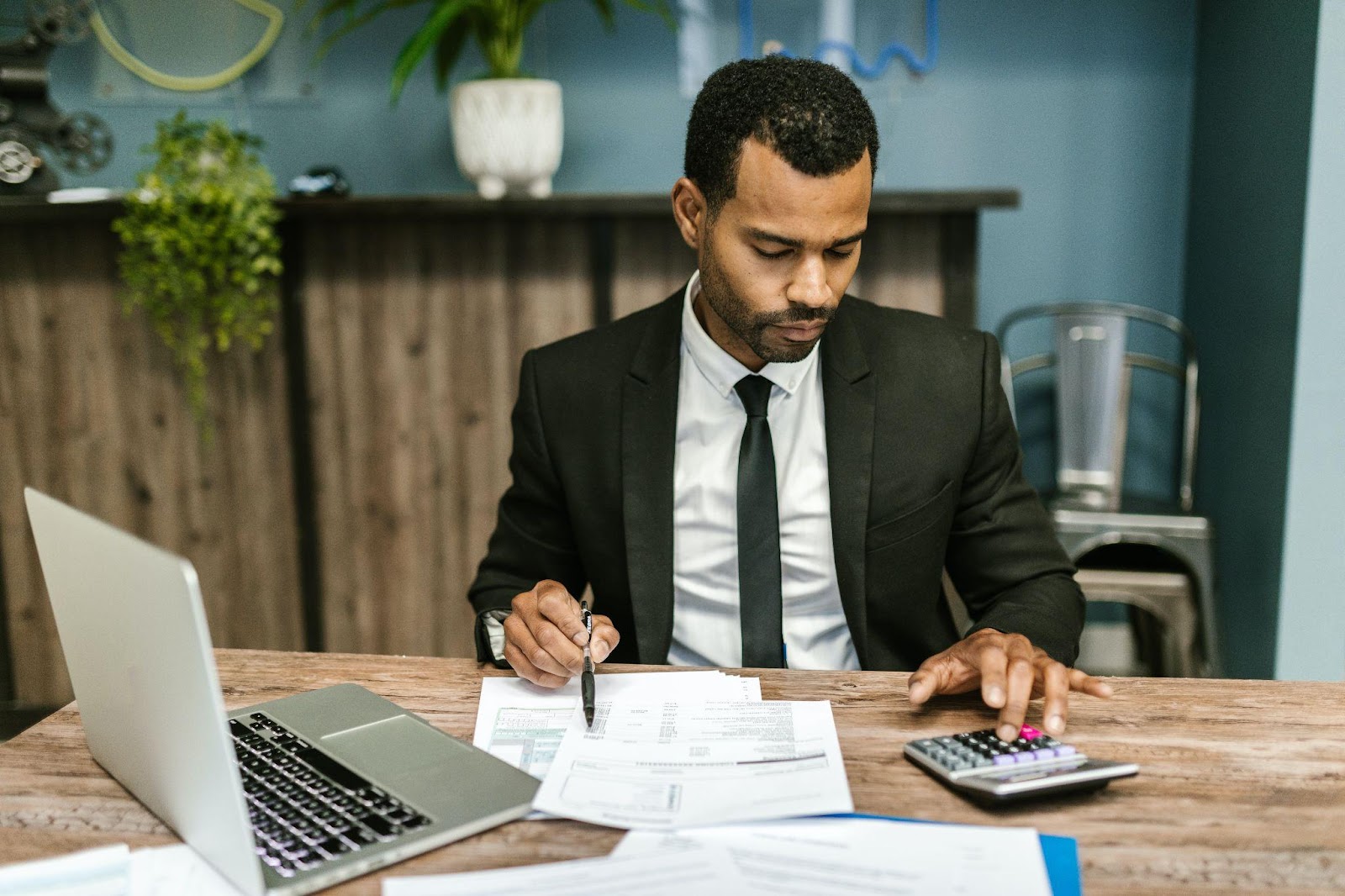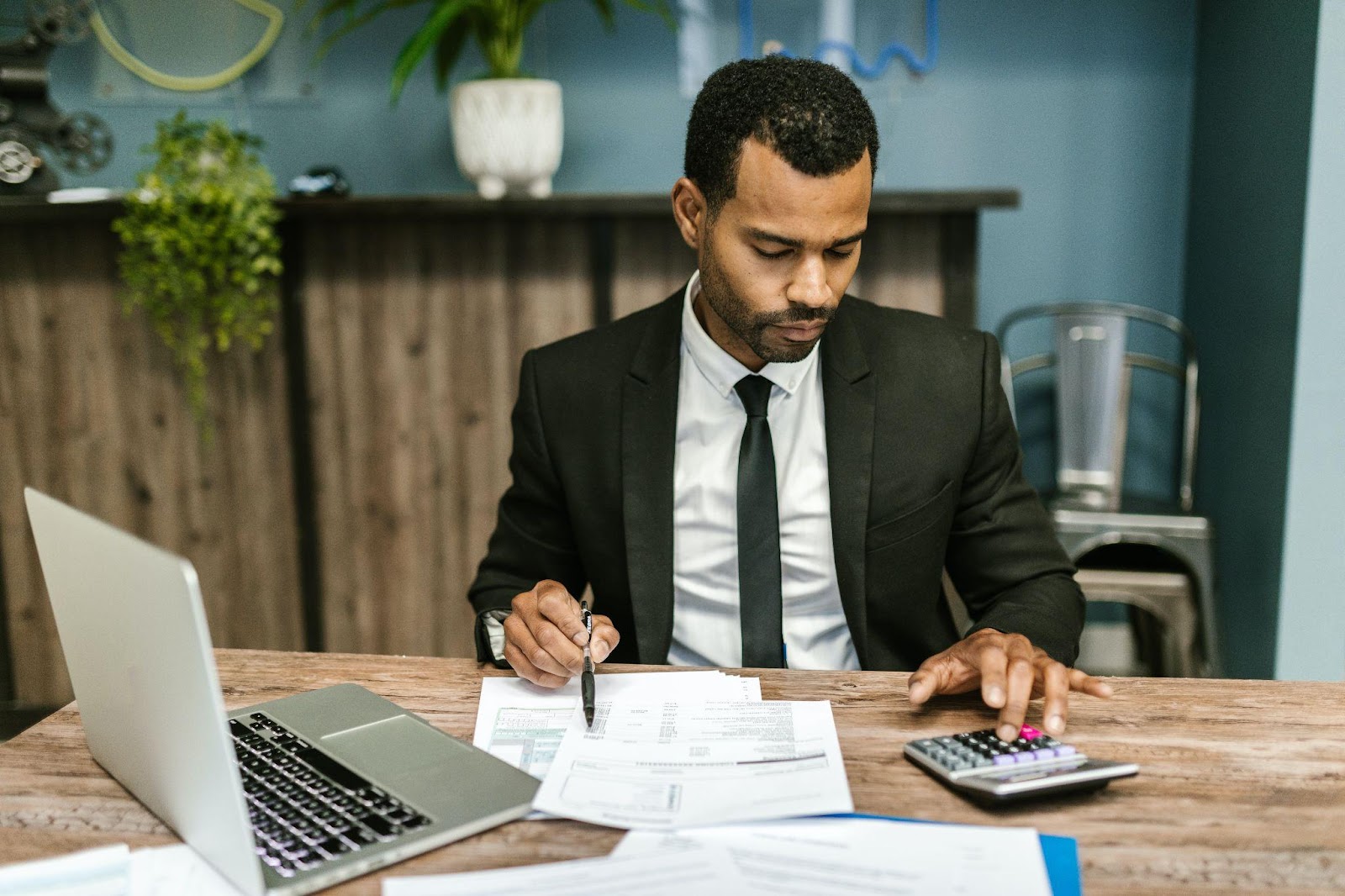 Pexels
Working in accounting can be very financially rewarding. There is so much demand for accountants globally. According to Startup Jungle, 11 countries report that they have a shortage of accountants. As you can see, you won't have a problem getting work with such a demand for your skills. (1)
Financial technology is driving the demand for accountants, bookkeepers, and other financial professionals. Clients look to them to help them take advantage of the new technologies.
Companies are also increasingly outsourcing their bookkeeping and accounting to freelance bookkeepers and other independent professionals.
People need accountants for services such as:
Taxes
Presenting financial reports to entities like the government, bank, and investors
Preparing budgets
Bookkeeping for clients
Consultancy
To make good financial decisions
Outsourcing CFO
So if you were in any doubt about starting your own accounting firm, there is no time like the present to get started.
If you're just starting out
Make a plan
Starting any business is going to require a plan. Detail the steps you need to get started. Some of the tips below will help you plan your accounting startup.
Do I need lots of money to start?
It used to be that you would need to have a large amount of start-up capital to start your accounting business. These days, through social media you can start out by gathering a following and offering your services virtually. A website will be a good place to start. A Facebook page and an Instagram business account would be where you would establish your presence online.
Do I need to be a CPA?
Yes, to do accounting work for clients, you need to be a certified accountant in your country. However, if you're not, you can still offer bookkeeping services to clients. Make sure that you've garnered relevant experience. There's no better place to get some experience than at an accounting firm.
You can also start out as a freelancer. If you do, make time to learn various skills to help you in your business. Even if you're a CPA, there are still areas that you can learn more about. Technology is advancing at a phenomenal rate, so stay in the loop.
[Related Post: How Many Clients Do Accounting and CPA Firms Have on Average?]
Select a niche
You're also going to need to select a niche. An area where you'll specialize more in whatever skills you'll be offering. The review website Financeonline.com says that accounting and bookkeeping represent 79 % of the top services offered by accounting firms. That area would be a good place to start. (2)
Niching down is not only a good way to become an expert in one area, but it will prevent you from taking on excess work. You might think be only thinking about the money, but when clients can't get their work on time, it doesn't end well for you.
While you're in the beginning phase
During the time you're gathering your audience, you can organize other areas like your office space, licenses, and incorporating your business. Of course, you could always work from home, especially in the beginning. You will save on the rent and the traveling cost to and from the office.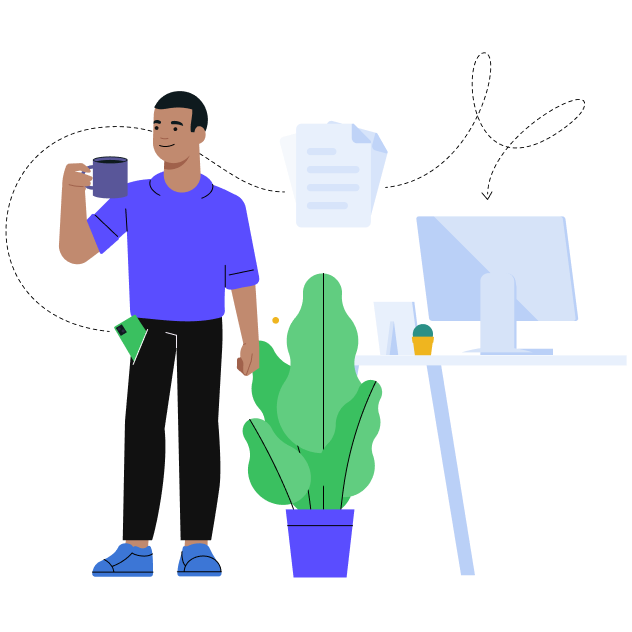 How to eliminate repetitive bookkeeping tasks?
Book a demo
and we will show you how
[Related Post: 55 Catchy Accounting Business Name Ideas]
Purchase an accounting software
Purchase a popular accounting software for your accounting business. If you do clients' accounts manually, you're going to have major problems with completing tasks. Especially when you have more than a few clients.
Accounting software like QuickBooks has qualification tests. You can do their course and take the test at the end to become a certified Quickbooks Proadvisor. The course offered by Quickbooks Online is even free.
Whatever you do, though, technology is going to be a huge part of your business. Another statistic from Finance online is that 76% of small-sized firms will invest in technology.
We'll go more into detail about the technical part as it relates to your accounting in the following: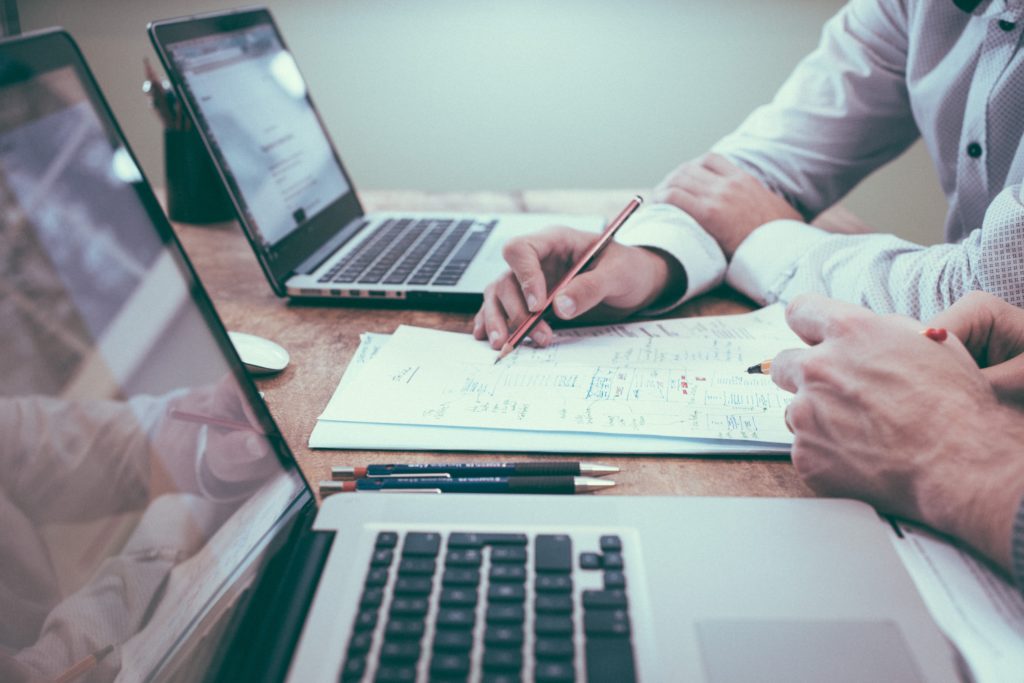 Unsplash
The automation of accounting processes
More and more accounting processes are being automated in the current business climate. It is also seen as one of the top trends of the accounting firm in 2022 and beyond. (2) Gone are the days when Excel was the accountants' favorite tool.
These days machine learning and AI are a huge part of accounting software. Machine learning helps by learning repetitious tasks used by the user. It will then operate without human input.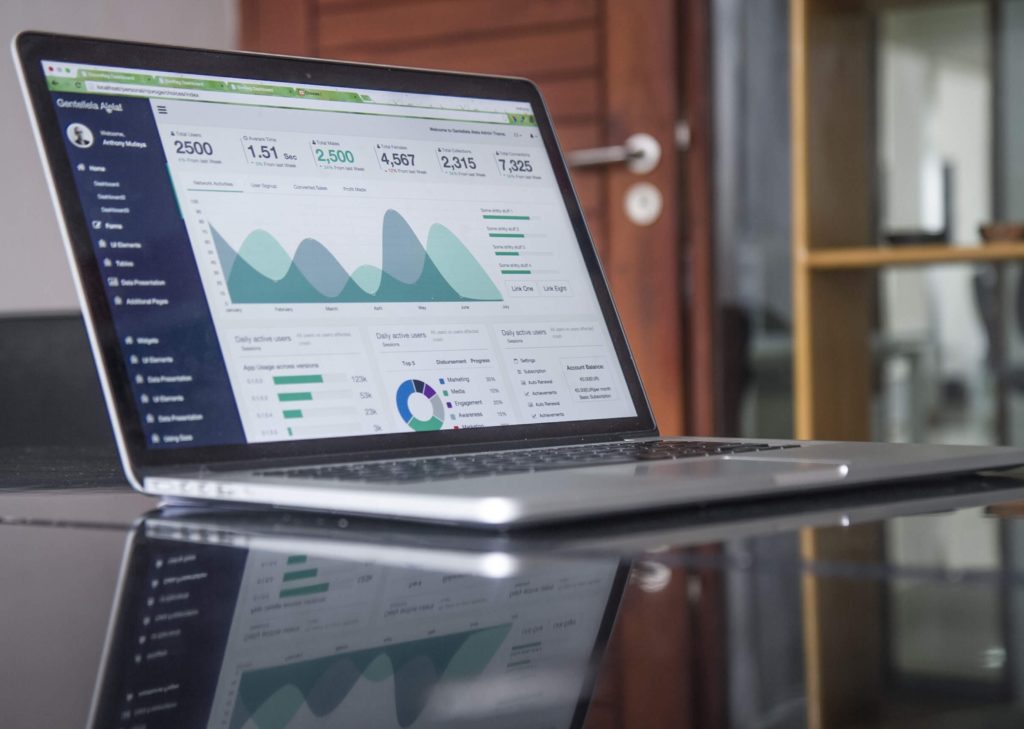 Unsplash
Cloud-based accounting software
Cloud-based accounting software is accounting software that's used in the cloud. Instead of installing software on desktop computers, data is accessed on remote servers. These remote servers are maintained by the vendor of the relevant software.
A prime example of cloud-based software that's in everyday usage is Google Drive. If you want to use a spreadsheet and you don't have it on your computer, Google Sheets is the option that you can use as it's located in the cloud.
Cloud-based solutions have the advantage over desktop-based applications in several aspects including:
Security
Access from any location with internet
Integration with other cloud-based software
Reporting in real-time
Commonly used accounting software in the cloud include:
QuickBbooks Online
Xero
Zoho
Freshbooks
There are also SAAS products which will delve further into below.
SAAS products
What is SAAS?
Software As A Service is a mode of delivering centrally hosted services in the cloud. It is the most common option used in the cloud market in businesses. Since many accounting solutions already operate in the cloud, you can see that a SAAS product would be an excellent solution for an accounting business.
How will using SAAS products benefit my business?
Some of the benefits of SAAS products include:
Reliability: It's expected in the future that SAAS will experience more growth. Investors in this industry will pump more money into these products as a result. This will mean the improvement of cloud platforms to accommodate this growth. This will also mean increased reliability of these products.
Better security from piracy: Cloud-based software tends to be more secure from piracy than traditional desktop-based software.
Reaches a wider audience: SAAS is compatible with commonly used platforms such as Android, Windows, Mac, and Linux. SAAS products are accessible to a wider audience.
Commonly used SAAS products
In case you're not familiar with the term, SAAS products you may have heard about or even used includes:
Paypal (everybody's heard of Paypal)
Baremetrics
Intercom
Slack
Trello
Google Workspace
Dropbox
Zoom
Mailchimp
SEMrush
Google Analytics
Not all of the above are accounting SAAS products. However, since you're now up to date on SAAS products, we'll introduce you to a SAAS product that is a must-have for your business called Envoice.
Introduction to Envoice
Envoice is a SAAS accounting product that will help bookkeepers and accountants save money and time by automating expense management (accounts payable).
The core products that Envoice offers include:
Auto Extract
Verified extract: human-verified data extraction.
Expense reporting
Categorization/coding automation
We'll delve into these core products further under Features.
Features of Envoice
When you buy Envoice you will get the following features:
Auto Extraction of data (as seen above)
Envoice uses this feature to automatically scan data from your receipts and invoices. You will be able to focus on other business challenges with this feature. Your cost and time will also be reduced. Not only that but potential errors will be reduced since the human element is replaced.
Paperless office
Your vendors will be able to email their invoices directly to Envoice. You can also send invoices from your mobile phone or computer tablet. Our invoice workflow gives you clear indicators of overdue invoices. You will then be able to select and process the most important ones first.
[Related Post: 7 Actionable Steps Moving Towards a Paperless Office]
Smart Extract – Automated data extraction
Smart Extract is an intelligent capturing feature of Envoice which extracts information from your receipts and invoices instantly.
Capture with ease
The mobile app can capture and submit all your invoices immediately.
ExtractExtract – Enterprise-grade data validation
Human validation is added in this feature. 99.9% of the data is recognized and accurate. This will give you self-assurance that your data is being extracted accurately.
Submit receipts from anywhere
Your employees will be able to submit their receipts. They will be able to create expense reports from these anywhere they are. Dates, suppliers, and costs are extracted after being captured by the mobile app.
For those employees that travel on business, travel applications and reporting can be automated. A request can be created by the employee, an approved application converted to a report, and submitted for reimbursement. The reports will then be published in your accounting software.
Mileage tracking and partial reimbursement for subtracting personal expenses from receipts are additional features in this area.
Approval Workflow
Purchase and expense reports can be sent to the approval workflow. Employees can draft expense claims, add expenses and notes. These are then sent to managers automatically by email, who can approve expenses regardless of where they're located. Comments can then be added, records edited, and additional information requested.
Integration
Envoice will link with your existing software, moving processed data electronically between both systems.
Recurring tasks are automated
Repetitive tasks can be performed around the clock by Envoice. Recording and tracking of expenses can be automated by creating smart rules. Automated approval workflows are allowed to be run by smart rules. Instant approval limits and notifications accompany these workflows.
Envoice's benefits
Using Envoice in your business will give you the following benefits:
Elimination of errors due to automated bookkeeping
Time-saving since automated tasks are performed in much less time than manual tasks. Also, data can be captured remotely, hence reducing processing time.
Up to date reporting since information is processed in real-time.
Will integrate with commonly used accounting software
Mobile app so you can work remotely. No more waiting until you reach back to the office.
It will work with popular cloud-based accounting software.
What you get with Envoice
When you buy Envoice you will get:
1. Training: you will receive personal training.
2. Support: you will get personal support and monitoring of your progress.
3. Exclusives: you will get access to exclusive features, events, insights, and partner discounts.
4. Management: all your clients' items will be collected, managed and reviewed in real-time.
5. Tools: connection to all the top accounting software and add-ons all over the world.
6. Custom: flexible features which can be adjusted to the expectations of your clients.
Conclusion
As you can see, starting an accounting business is not rocket science. It's also not as expensive as you might think. In today's world of technology, starting an accounting business has never been easier. Social media helps make sure of that.
You also can't go wrong with a SAAS product such as Envoice to make your life easier so you can focus on growing your accounting business. Make sure and book a demo of this incredible automated accounting software.
Article Sources:
1 – https://www.michaelpage.co.uk
STAY ALWAYS TUNED
Subscribe to newsletter
STAY ALWAYS TUNED
Still not sure?
Don't spend time on manual work
Streamline processes
Automate your invoice flow
Integrate with the tools you rely on every day
Request demo