Accounting Business
How Many Clients Do Accounting and CPA Firms Have on Average?
June 3, 2022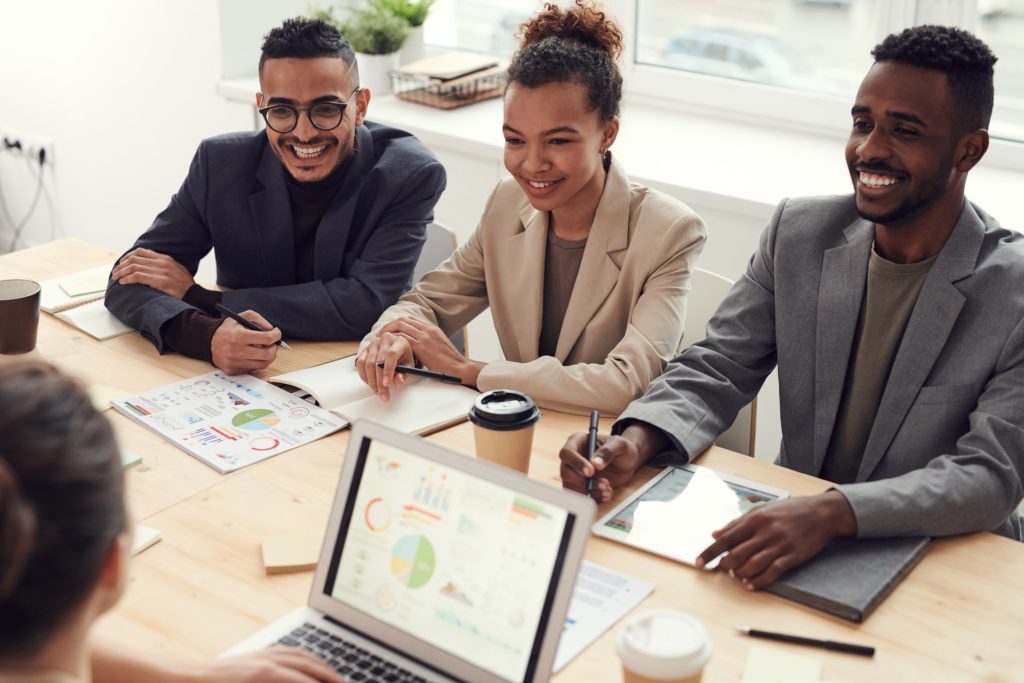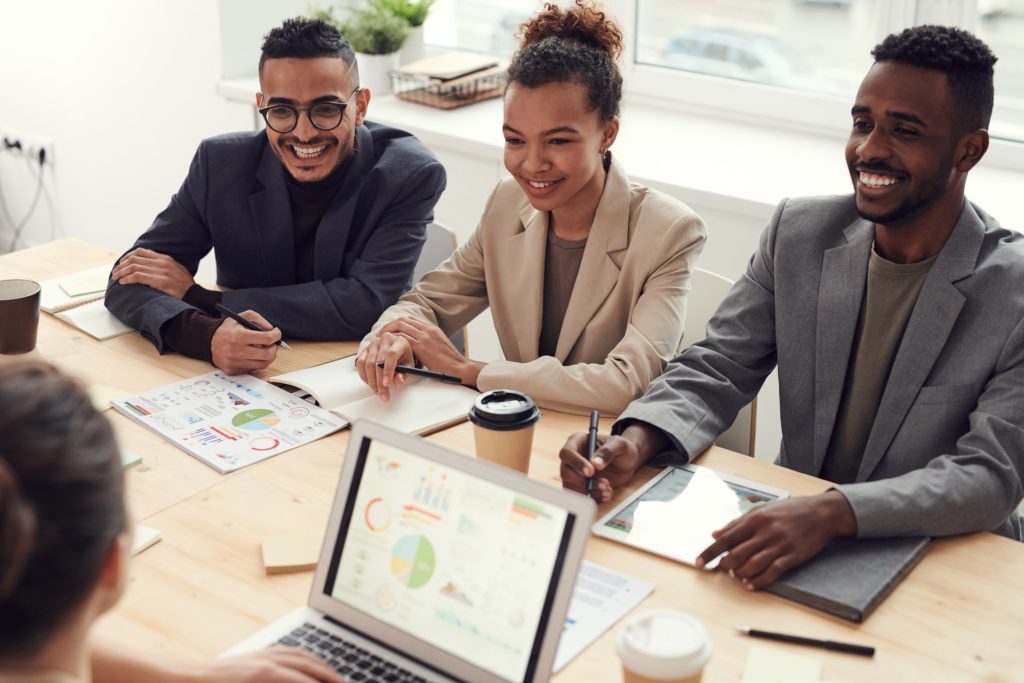 Pexels
Starting and running a successful accounting or CPA firm requires grit and determination. If you're thinking about starting a firm, one of the first questions you probably have is: How many clients do accounting and CPA firms have on average?
The answer to this question isn't as straightforward as you might think. The number of clients can vary greatly depending on several factors, including the size of the firm, its location, and the types of clients it serves.
What the stats are showing
That being said, some general trends can give us a good idea of how many existing clients CPA firms have on average. (1) For instance, according to Barry Melancon, CEO & President of the American Institute of CPAs, there are over 5.9 million small businesses in the US. (2)
Divide that by the over 46,000 CPA firms there, and you find each firm can get as many as 125 accounting clients. Of course, this number will be higher for larger firms and lower for smaller ones.
In the UK, an average-sized accounting firm has about 75 clients, while in Australia, Germany, Canada and France, that number can go higher or lower.
Of course, these are just averages, and your firm's actual number of profitable clients could be higher or lower than these, depending on a range of factors.
What determines the number of clients in an accounting firm?
It's also worth noting that not all CPA firms are created equal. Some focus on providing services to large businesses, while others cater to individual taxpayers. The size and focus of a firm can significantly impact the number of accounting clients.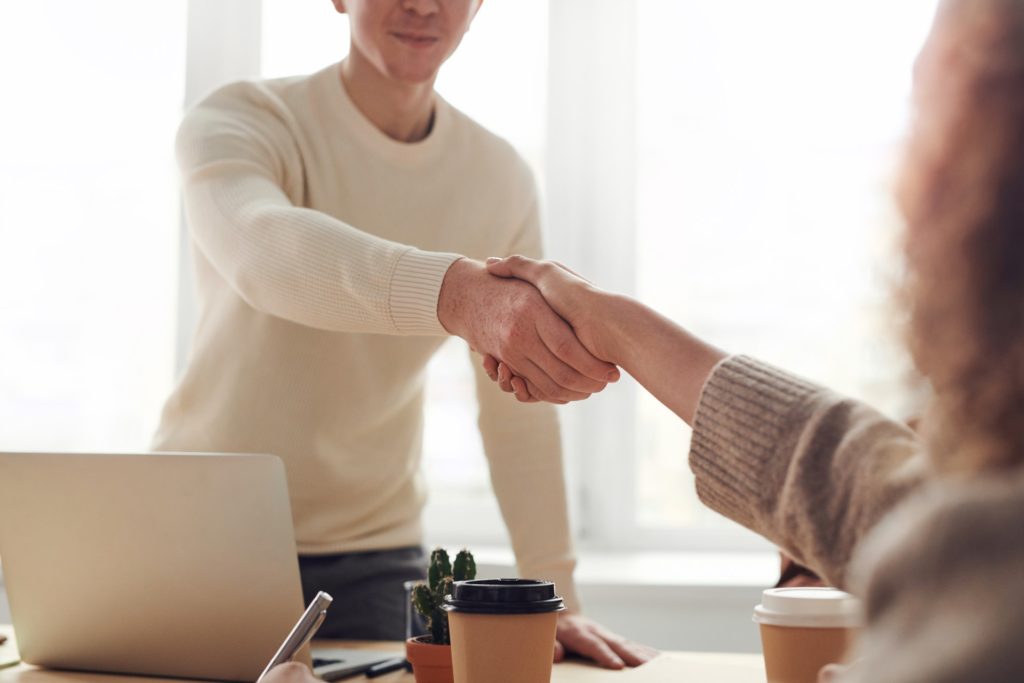 Pexels
Here are factors that can affect how many clients an accounting firm has:
Larger firms will generally have more clients than small firms. This is because they have the resources to handle a larger volume of work. They can afford to employ more staff, have a bigger office space and have a greater budget to invest in marketing.
Firms in big cities will usually have more clients than in smaller towns. This is because there are more businesses and individuals in need of accounting services in larger cities. Plus, firms in big cities tend to be better known and have more name recognition than those in smaller towns.
As we mentioned earlier, some firms focus on serving large businesses, while others cater to individual taxpayers. Firms that serve large businesses will usually have more clients than those that serve individual taxpayers. This is because businesses generally have more complex needs and require more work than individuals.
Firms that offer a wide range of services will usually have more clients than those that only offer a few. Businesses and individuals are looking for firms to meet all of their accounting needs. The bigger the scope of work, the more clients they're likely to have.
It's a no-brainer that the season can impact the number of clients. For instance, tax season is usually the busiest time of year for firms that offer tax and other advisory services. Businesses and individuals are rushing to get their tax returns done before the deadline.
On the other hand, firms that don't offer tax services may see a decline in business during tax season. When clients are focused on getting their taxes done, they don't have time for other accounting work.
The state of the economy can also impact the number of clients. For instance, during an economic downturn, businesses may be more likely to cut costs by outsourcing their accounting work. On the other hand, businesses may be more likely to hire in-house accountants during an economic boom.
What accounting tasks can or can't you do? The answer to this question will significantly impact how many clients you can take on. If you're a CPA firm that only offers tax preparation services, you're likely to have fewer clients than those that offer a wide range of services. Clients are looking for firms that can meet all of their accounting needs.
How to increase the size of your accounting firm
The sole aim of a business is to make a profit. If an accounting firm is not generating enough revenue, then it won't be able to survive in the long run. Here are some tips on how to secure more clients and growth: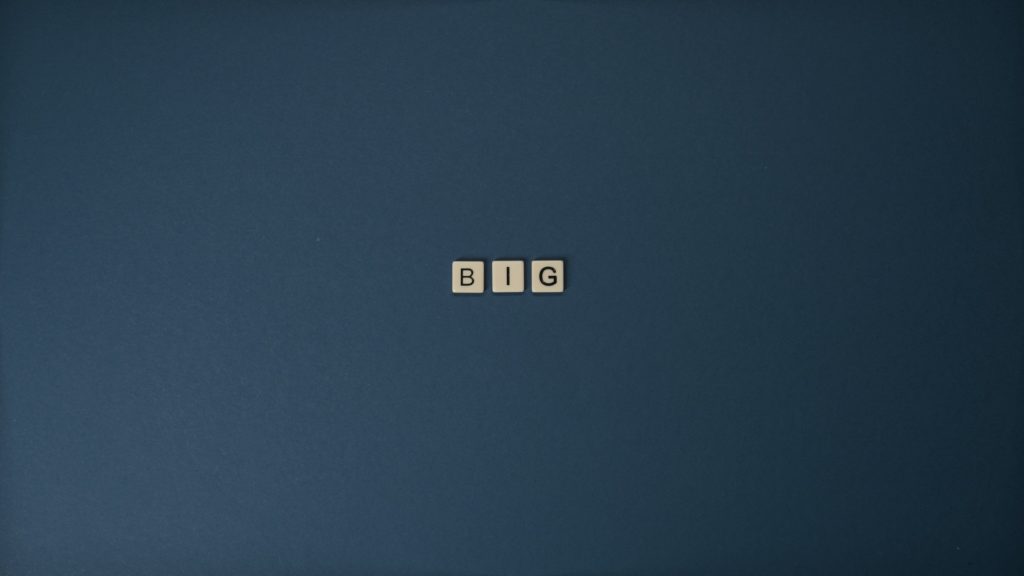 Pexels
Market your firm effectively
How will you gain more clients if they don't know your firm exists? You need to market your firm effectively to get the word out there. Use all marketing channels at your disposal, including online and offline methods.
In an era where people spend more and more time online, it's essential to have a solid online presence. Make sure you have a website that is easy to navigate and informative. You should also make use of social media to reach potential clients.
But don't forget about offline methods, such as networking and print advertising. These can be effective in getting your name out there. It will not be a bad idea to feature your firm in the local news or even sponsor a community event.
It's not enough to get clients; you need to keep them. To do that, you need to offer quality services. Make sure your employees are adequately trained and knowledgeable. In addition, always be responsive to your clients' needs and concerns.
By offering quality services, you will be able to keep your existing clients, but you may also attract new ones through word-of-mouth.
When it comes to accounting services, businesses and individuals look for quality over quantity. They want a firm that can provide the services they need quickly and efficiently.
Don't be afraid to charge what you're worth
If you want your accounting firm to be a success, you need to be willing to charge what you're worth.  Remember, you're providing a valuable service that businesses and individuals are willing to pay for.
By charging what you're worth, you will be able to attract clients who are willing to pay for quality services. And as your client base grows, so will your firm.
[Related Post: Setting Prices that Sell: A Comprehensive Guide for Accounting Firms]
Be proactive with your hiring game
Don't wait until you have too many clients to start hiring competent staff. Always be on the lookout for talented employees. By having a team of skilled workers, you will be able to provide quality services to more clients.
As your firm grows, you will need to hire more employees to keep up with the demand. But don't just hire anyone; make sure they are qualified and have the skills you need.
The world of accounting is constantly changing, which means you need to be able to embrace change to survive. Whether it's new technology or changes in the economy, you need to be able to adapt to the ever-changing landscape.
What worked yesteryear may not work today, so it's essential to always look for new trends. If you're proactive and embrace change, you'll be able to keep your CPA firm relevant in today's world.
Take, for instance, data entry tasks. Historically, this used to form the basis of an accountant's job description. But with the advent of technology, this is no longer the case. AI has given birth to software that can do this work faster and more accurately.
One such software is Envoice, a smart capture tool that can automate data entry for invoices and receipts. It means that accountants can now focus on more critical tasks, such as analysis and advisory.
As an accountant, you need to be able to change with the times. If you're willing to embrace change, you will be able to stay ahead of the curve.
You're only as good as your team
Finding the right employees is essential to the success of your CPA firm. After all, you're only as good as your workers. If they're not qualified or skilled, it will reflect poorly on you.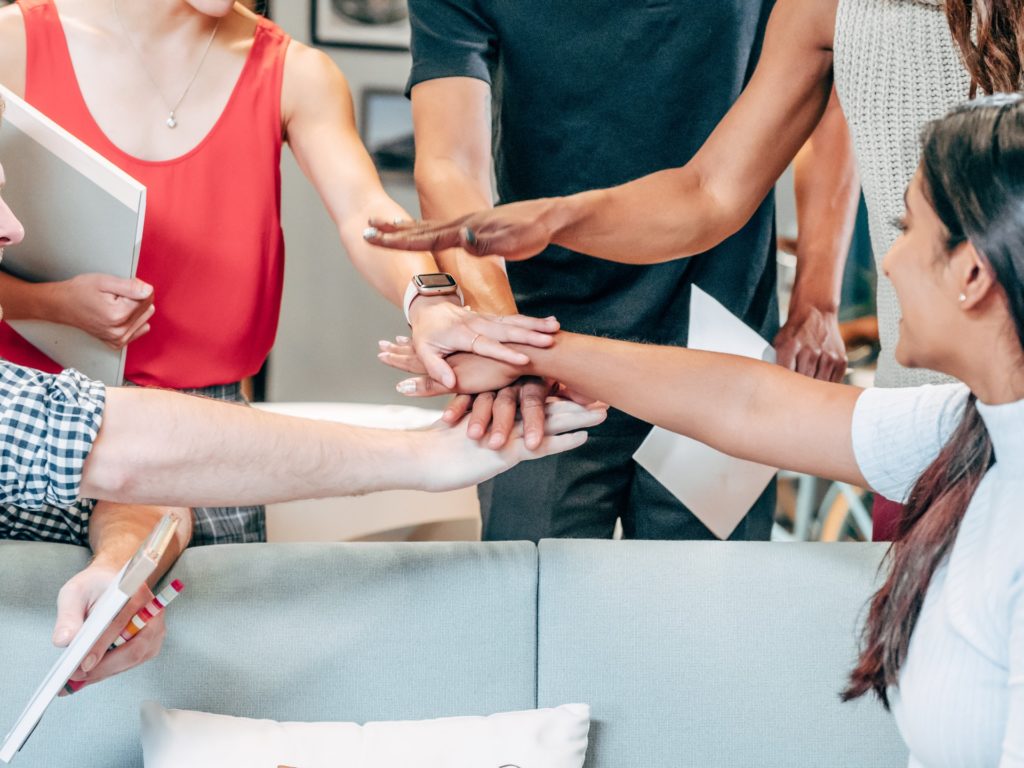 Pexels
They should be qualified and skilled, but they should also be a good fit for your firm's culture. The last thing you want is to hire someone who doesn't mesh well with the rest of your team.
By taking the time to find the right employees, you will be able to create a strong foundation for your CPA firm. And as your business grows, your team with adapt and thrive.
Some may argue that networking events are a waste of time, but this couldn't be further from the truth. If you want your accounting business to grow, you need to network with other professionals in your industry.
Even attend conferences outside the industry, such as in tech and innovation. You never know when you'll meet someone who could be a client. Or you may even meet someone who knows someone who needs your services. Either way, it's always a good idea to attend networking events.
What can cause a CPA firm's downfall?
There are a few stumbling blocks that may slow down your firm's growth.
The first is not having a niche. If you try to be everything to everyone, you will quickly become overwhelmed. The most successful firm leaders will tell you that not all clients are your ideal clients. Focus on the services you're good at, and deliver those to clients you enjoy working with.
Another thing that can hinder your firm's growth is not being proactive. As we mentioned earlier, the accounting industry is constantly changing. If you're unwilling to embrace change, you will quickly become irrelevant.
The 80-20 phenomena can also push you backward, where most of your revenue comes from only a few or one of your clients. This can be dangerous as one client leaving could result in a significant loss in revenue.
That's why it's crucial to have a diversified client base. By having a mix of clients, you will be able to cushion yourself against any potential losses.
The last thing that can stand in your way is not having a good team. Having an overworked, underpaid and overwhelmed team will quickly lead to your CPA firm's downfall.
How technology is shaping how CPA firms function
In the past, CPA firms would have to rely on paper records and manual data entry. This is not only time-consuming, but it is also prone to errors. Also, upscaling meant bringing in more people to do the work. But modern technology has solved both these problems.
Today, there are software programs that can do all of this work for you. This means that accountants can now focus on more important tasks, such as advisory and analysis.
Pexels
Take expense reporting, for instance. Previously, month ends and tax seasons were quite hectic as bookkeepers and junior controllers rushed to find supporting documents for all the expenses incurred throughout the year.
But now, thanks to programs like Envoice, one can track and report expenses in real-time.  The software can quickly capture, sort, and update records using the latest optical character recognition technology. CPA firms no longer have to wait until the end of the year to determine how much their accounting clients have spent and have supporting documents.
So if you're looking to grow your accounting firm, don't just hire more people. Why not invest in technology instead?
Tech has made communication easier
Technology has also made it easier to connect with existing and new clients. In the past, communication was primarily done through face-to-face meetings or over the phone.
But now, there are so many different ways to communicate with your clients. You can email them, text them, or even video chat with them. This makes it easy to stay in touch and get updates from your clients, no matter where they are.
Technology has also made it easier for CPA firms to collaborate. In the past, you would have to rely on snail mail or fax machines to send documents back and forth. But now, there are so many different programs that allow firms to share documents and work on projects together.
It's a huge benefit, as it allows accounting firms to work with each other on complex projects. It also makes it easy to keep track of deadlines and progress, as everything is all in one place.
The future is automation
There's no doubt that technology has significantly impacted CPA firms. And as more and more accounting tasks become automated, you will need to adapt to stay relevant.
In the future, firms will need to focus on analysis and consulting, as this is where they can add the most value. With technology doing a lot of the work for them, you will be able to focus on providing other high-quality services to your clients.
Imagine what a CPA can do if they do not have to do all the data entry of finding missing receipts and invoices. What would you do with the extra time? Of course, you would look for more clients because your staff can handle it.
That is the power of technology and why investing in the latest software programs can help accounting firms grow. Consider taking advantage of new technology to help your accounting firm reach its full potential.
The future is looking bright for CPA firms!
Article Sources/Additional links:
(1) https://www.investopedia.com
(2) https://www.accountingtoday.com
STAY ALWAYS TUNED
Subscribe to newsletter
STAY ALWAYS TUNED
Still not sure?
Don't spend time on manual work
Streamline processes
Automate your invoice flow
Integrate with the tools you rely on every day
Request demo