Approval Workflow
How to Easily Automate Expense Approval Process in Accounting
April 5, 2022
Pexels
The end of the month is such a hassle for everyone involved in the accounting department. Approving expenses is always a tedious and time-consuming task.
The finance team is rushing to find missing receipts, bookkeepers are chasing down employees looking for reports, and managers are trying to balance the budget.
Don't even get us started on lost receipts or incorrect approvals. That picture haunts bookkeepers and accountants every month.
What if there was a way to automate the entire expense approval process?
Luckily there is!
You can streamline the entire expense claim process with an automated expense approval solution. Employees can submit expense reports directly from their phones or laptops, and managers can approve them with just a few clicks. No more chasing people down for approvals or supporting documents.
Why do you need to automate accounting processes?
In the past, bookkeepers and accountants spent a great deal of their time on repetitive, manual tasks. This left little time for higher-level activities such as analysis, strategic planning, and developing relationships with clients. However, today's accounting automation tools have made it possible to remove the least efficient aspects of an accountant's work.
Includes tasks such as data entry, tracking expenses, and preparing financial statements. As a result, the accounting team can now focus on more value-added activities that require human interaction and strategic thinking. It has led to a more efficient and effective accounting profession overall.
Automating expense reports
The complexity of expense reporting always makes approving expenses a daunting task. Employees spending from their pockets and seeking reimbursements often find the process confusing and time-consuming. The good news is that there are now ways to make this process easier for everyone involved.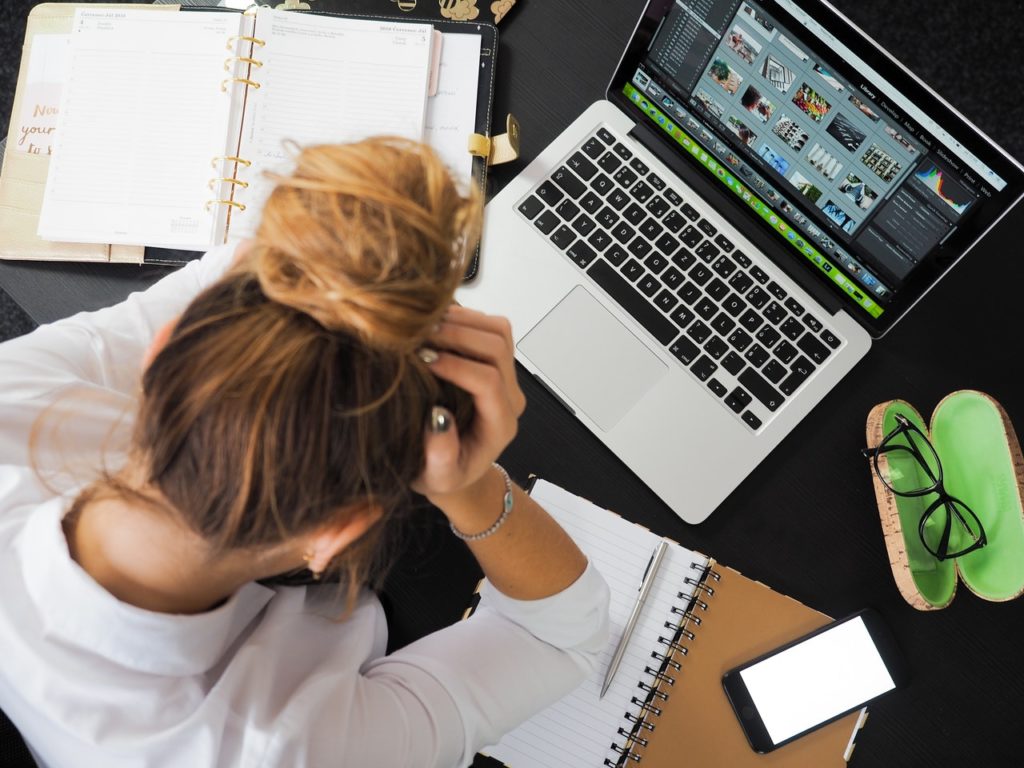 Pexels
Enter accounting automation, a solution that can take care of all the nitty-gritty details related to expense reporting for you. Automating your accounting processes is a god-sent for finance departments struggling to keep up with the demands of their job.
Automation is a process that allows you to approve or reject expenses based on predefined rules automatically.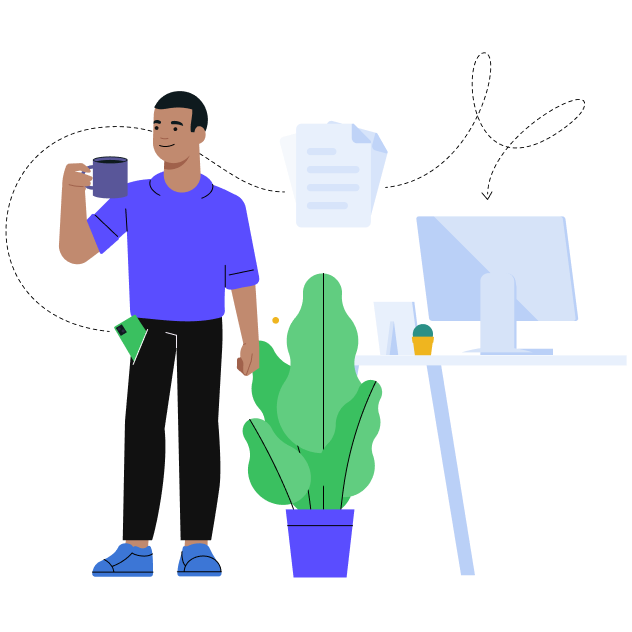 How to eliminate repetitive bookkeeping tasks?
Book a demo
and we will show you how
It means that employees no longer have to waste time gathering paper receipts and submitting them for approval. Instead, there will be a procedure for them to follow, and all they need is a digital receipt.
This also means that bookkeepers no longer have to review and approve expenses. With the help of automation, they can now focus on more critical tasks such as financial analysis and forecasting.
Put it simply, when you automate expense approvals, you remove the need for manual processes, which is prone to human error, and rely on technology to do the job for you. How's that for efficiency? Well, this robotic automation process helps improve operational efficiency, that's for sure!
By automating the tasks done by accounting professionals, you remove any chances of errors and fraud. This means fewer mistakes and less time wasted on fixing them.
Automation also helps organizations work smarter, not harder. In other words, it allows employees to focus on more critical tasks and leaves the grunt work to the machines. How's that for a win-win?
How do you get started with accounting automation?
There are many ways you can automate your accounting process. But before you can do that, you need to know what areas of your accounting process are ripe for automation.
The basics of accounting automation
Though businesses are different, the basic steps in accounting are the same for all. There are several steps in the accounting automation process:
Develop expense policies
Set a limit on how much employees can spend
Reimburse employees on all expenses
Track the employees' spending habits
Reconcile the accounts each month
Make expense approvals easy and smooth
As you can see, all this looks and sounds exhausting, especially if you're doing it manually. That is where an automated expense solution comes in. It can take the burden off your employees and bookkeepers and make the entire process much smoother.
Preconditions to automate the flow
Before you even think of automating, you need to ensure that you have the prerequisites in place.
These include:
A digital receipt system in place/paper-less system
A cloud-based accounting software
The ability to categorize expenses
Standardize your workflow
Let's take a deeper look at each of the prerequisites, shall we?
A digital receipt system in place/paper-less system
The thing about paper receipts is they are time-consuming and easy to misplace. How often have you turned the workplace upside down, looking for that one receipt you need for an expense report?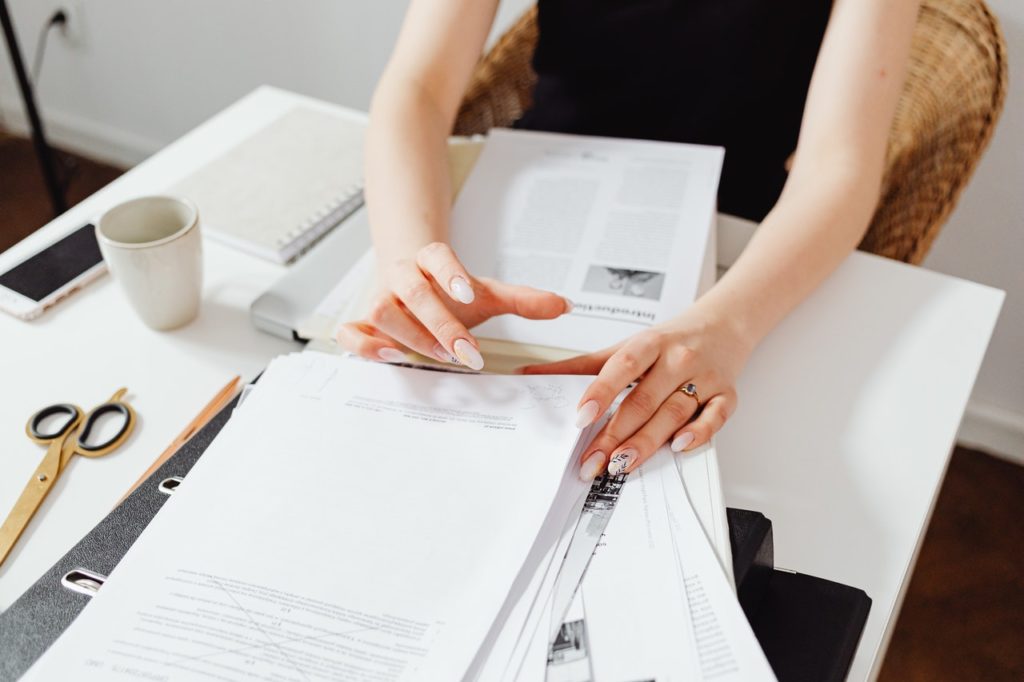 Pexels
This is where a digital receipt system comes in handy. Employees can simply snap a picture of their receipts and submit them for approval with a paperless system. It also eliminates the need for manual data entry, leading to mistakes.
It can be done through an app on the employee's phone or by scanning the receipts into the software. The beauty of a paperless system is that it eliminates the need for employees to submit paper receipts for approval and speeds up the process overall.
Software like Envoice can help you digitize your receipt process. This AI software makes it easier for employees to take a picture of the receipt and submit it for approval. In the end, the need to keep track of each and every receipt is eliminated.
Cloud-based accounting software
In this day and age, having computerized accounting software is not enough. You need to have cloud-based accounting software. This is because the software needs to be accessible from anywhere and at any time.
The best part is that you don't have to worry about losing your data. The cloud-based accounting makes it flexible for you to access your data from any device, whether a desktop, laptop, or even a phone.
Picking the right accounting software is like backing the right horse; it will always give you the right results. Where finances processes are rough, a cloud-based accounting system can make the work easier. All you need to do is sign in, and all your data will be in front of you, ready to use.
Employees, therefore, can submit their receipts and expense approvals from anywhere and at any time.
Categorize expenses
Categorizing your expenses is essential for two reasons:
It helps you track your spending habits
It makes it easier to approve expenses
When categorizing your expenses, make sure that the categories are aligned with your business. It'll make it easier to track the expenses and see where they are coming from.
The average expense report has about five categories. But, depending on your business, you might need more or less. It is important to remember that the more specific the categories are, the easier it will be to approve expenses.
For instance, it's important to let your employees' list which expense category their lunch falls under. It could be 'Food & Dining' or 'Meals.' But it could also be more specific, like 'Restaurants' or 'Take-out.'
Be as specific as possible when categorizing the expenses.
Standardize your workflow
Having a standardized workflow helps businesses analyze their expenses more efficiently. It also makes it easier for employees to know what is expected.
An automated expense solution can help you automate the entire process from start to finish. This will make it easier for businesses to keep track of their spending and stay within budget.
Additionally, accounting workflows, in general, are prone to mistakes, whether knowingly or unknowingly, by finance professionals. But, accounting automation takes human error out of the equation, and businesses can rely on a computer to carry out finance-related tasks accurately.
In the end, a standardized workflow will make it easier for businesses to approve expenses and keep track of their spending.
The final steps in accounting process automation
Once done, it all comes down to one significant point, automation. The automated expense approval process makes the process faster, smoother, and more accessible.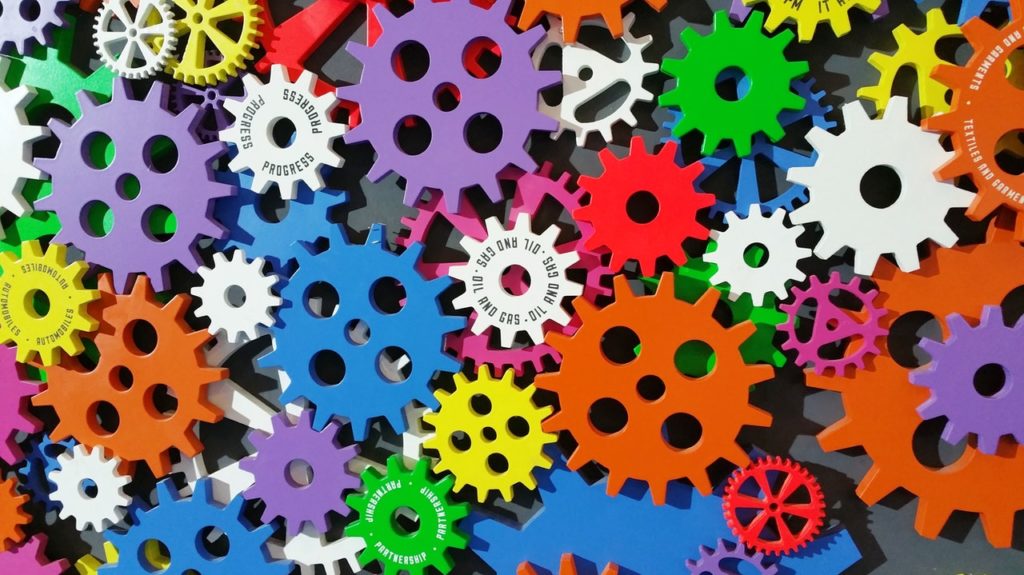 Pexels
Here are the steps to follow;
Move all document handling to one platform
Confusion thrives in a disorganized and cluttered workspace. When you have all your documents in one place, it is easier to find what you are looking for. It also makes it easier for employees to submit documents for approval.
Minimize the need to have your documents all over the place by moving them to a central location. It can be done by scanning and uploading all your documents into a cloud-based storage system like Google Drive, Dropbox, or Evernote. Envoice can be that platform as it works well with Google Drive and Dropbox making it easier for you to have all the docs in one place.
Create standardized templates for employees to use
If you want your employees to submit documents in a specific format, you need to create standardized templates for them to use. This also eliminates the need for employees to spend time formatting their documents every single time they want to submit them.
Instead, they can simply use the pre-defined templates and save themselves some time.
Incorporate all team members to approval workflow
They say teamwork makes the dream work. This is especially true when it comes to approving expenses.
Make sure that all team members are included in the approval workflow to speed up the process. It will eliminate the need for employees to wait for their supervisor's approval before submitting their receipts.
The best part is that everyone knows what's expected, and any drag can be quickly sorted out. This will help you track who has approved which expenses and when.
Define the rights and limits of team members
If left unchecked, team members can quickly abuse their privileges. That's why it is crucial to define the rights and limits of each team member. This will help you track who is doing what and prevent any unauthorized expenses from being approved.
Let it be known to all what their limit is and what is the right way to go about spending the company's money.
Keep the conversation in one place
Again, avoid using different channels of communication by keeping the conversation in one place. This will make it easier for team members to keep track of what is happening and eliminate any chances of confusion.
Use collaboration tools to keep the conversation in one place. Interestingly, you don't even have to separate the documents from the communication tool. Software like Envoice combines the two, which gives you a better overview and control of your entire process.
You can mention, reject, and suspend any expense claims with a comment directly in the email through the tool. This will keep all communication and documents in one place, making it easier to follow up on later.
When looking for an automated solution, make sure that it meets the following requirements:
It's easy to use
The approval process is smooth and easy
Employees can submit expenses from anywhere
Receipts are automatically entered into the software
An automated expense solution like Envoice meets all of these requirements and more. It is easy to use, the approval process is smooth and easy, and employees can submit expenses from anywhere. Receipts are automatically entered into the accounting software, making it easier to keep track of your expenses.
With Envoice, you can say goodbye to paper receipts and paper invoices and hello to a streamlined and efficient expense approval process.
What benefits can businesses tap into automating the expense process
At first, automating the expense approval process may seem like an expensive investment, but the long-term benefits are undeniable.
Some of the benefits include:
#1 Increased efficiency and speed in approving expenses
Rather than drawing expense reports and waiting for approvals, employees can now spend their time on more productive tasks. This way, employees can spend time on the things that matter and not dread the end month when they have to look for documents.
#2 Improved accuracy and control over expenses
With all expenses automatically entered into the system, businesses have a better overview of their spending. This also allows for improved control over budgets and spending.
#3 Reduced administrative costs
Employees no longer have to spend time filing and tracking receipts. Automated systems take care of all that for you, reducing administrative costs. Yes, some tools will cost the company money, but the benefits greatly outweigh the costs.
#4 Improved compliance
By automating the process, businesses can improve compliance with government regulations and internal policies. This way, businesses can focus on their core business rather than dealing with red tape.
#5 Easier to track and manage expenses
Runaway expenses can derail even the best-laid business plans. With an automated expense system, tracking and managing expenses become much more manageable. This will help businesses stay on budget and avoid any costly surprises. It also brings more control over budget restrictions.
#6 Improved visibility into spending patterns
Have you ever wondered how your spending habits compare to others in the same industry? An automated expense system can give you that insight. With a detailed breakdown of spending patterns, businesses can see where they need to tighten their belts and where they can afford to spend a bit more.
#7 Boosted morale and productivity
When employees are bogged down with administrative tasks, it often decreases morale and productivity. Automating the expense management process can lighten their load, leading to a happier and more productive workforce.
#8 It makes it easier to enforce expense management policies
Businesses can set and enforce policies for spending with an automated system. Hence, employees are aware of the expectations from the get-go, and there is no confusion about what is allowed and what is not.
#9 It helps reduce expense fraud
Believe it or not, expense fraud is common in businesses of all sizes. An automated system can help reduce this by tracking spending patterns and providing alerts if anything seems out of the ordinary. Thus, it becomes easier to investigate any potentially fraudulent activity before it becomes a more significant issue.
#10 Reimbursements become straightforward
It's shocking to know how many employees miss their expense reimbursements because of the complex and time-consuming process. In the UK alone, unclaimed expenses reached £962 million, an astonishing figure.
With an automated system in place, employees simply need to submit their expenses and receipts with an automated system in place, and the reimbursement is automatically processed. They are no longer waiting for weeks for a reimbursement check to arrive in the mail.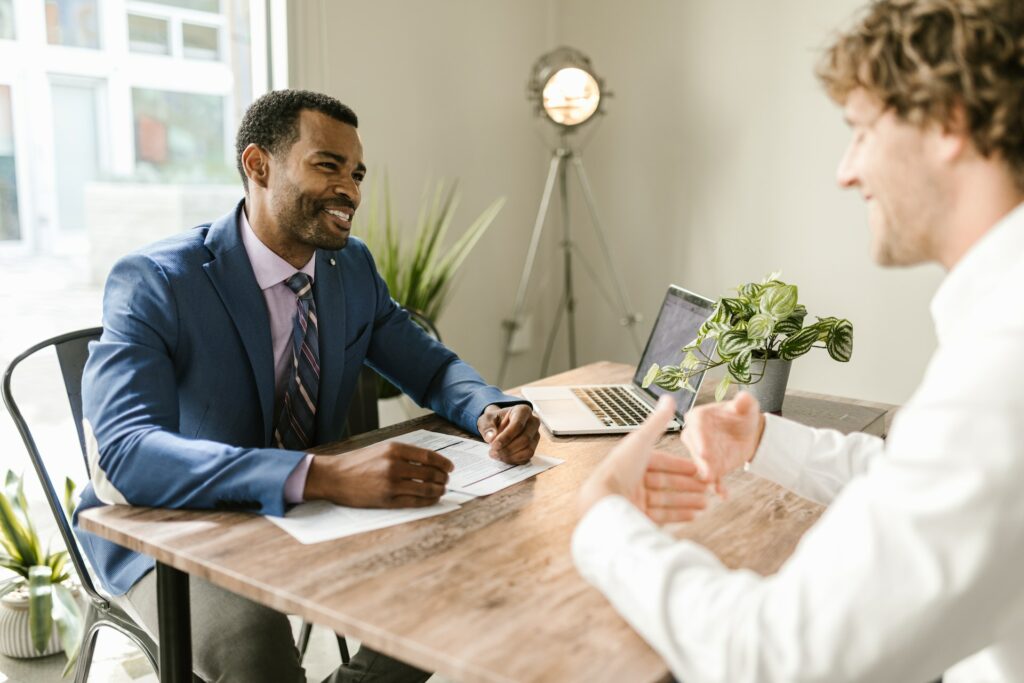 Pexels
Parting shot
It's clear that automating transactional accounting tasks, such as the expense approval process, can benefit businesses of all sizes. It makes life easier for employees, but it also streamlines operations and provides a better overview of spending patterns.
If you're still on the fence about automating your expense management process, it's high time to reconsider. The long-term benefits are simply too good to ignore. Automating the process is easier than ever with accounting software like QuickBooks Online and Xero.
Add tools like Envoice, and the process becomes even more efficient and streamlined. If you're looking for a hassle-free way to automate your expense management process, look no further than Envoice. It will remove all the manual data entry tasks, and as an all-in-one collaborative tool, it will connect with your accounting software to automate the entire process.
STAY ALWAYS TUNED
Subscribe to newsletter
STAY ALWAYS TUNED
Still not sure?
Don't spend time on manual work
Streamline processes
Automate your invoice flow
Integrate with the tools you rely on every day
Request demo