Expenses & Workflow Expense Reports
How to manage expenses & reports with Envoice?
June 26, 2018
Dealing with expense documents can be time-consuming. All receipts and invoices have to be gathered from employees, sorted and inserted into accounting software by the time of reporting.
Today's accounting software mostly do not offer automated data entry. Therefore it is necessary to seek a compatible support service that does the magic with expense documents efficiently.
Data entry and extraction
Envoice's expense management software enables the extraction of data from all receipts and invoices.
Expense documents usually come in PDF or JPG format, which can be sent by email, photographed with a smartphone or uploaded into the Envoice web application. Once the documents are loaded, the extracting process begins according to your selected plan: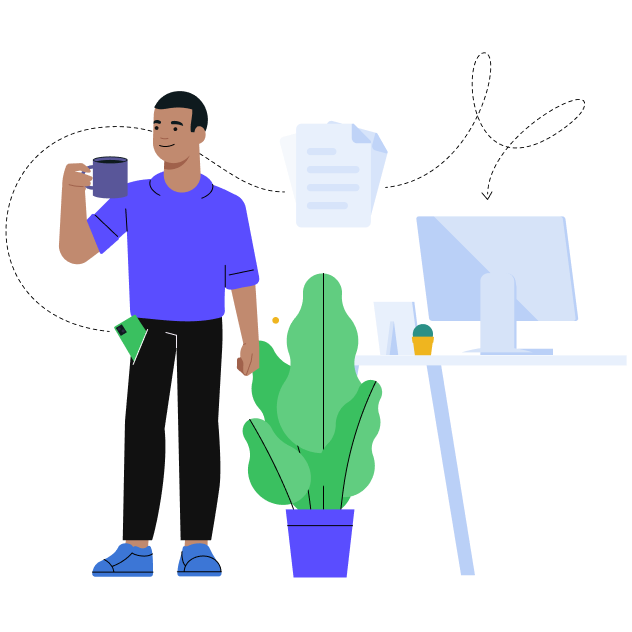 How to eliminate repetitive bookkeeping tasks?
Book a demo
and we will show you how
Essential plan extracts the data automatically
Business plan comes with a double-check by a human eye for ultimate preciseness.
Expense reports and approvals
Data extraction is, however only one part of expense management software. Once the expense documents are all in a digital format, it is necessary to review and approve them, create expense reports, reimburse the payments and archive the documents in an easily accessible format.
Cost reviews and approvals should be solved with effortless digital approvals. The company's management board and accountants together decide whether the costs are correct and can be reimbursed to employees.
Envoice offers powerful expense management software which covers the whole cost management process.
Expense module features
The expenses module allows to do the following operations:
Photographing receipts or purchasing invoices using a smartphone. You can then create business expenses as well as travel reports from the photographed receipts or change the receipts into purchase invoices and send them for purchase invoice workflow;
Expense documents can also be uploaded from the computer as PDFs and can be used in reports;
Preparing travel applications before going on travel and approving travel applications in an approval workflow;
Preparing travel reports for individual as well as group travel;
Add Purchase invoices, such as plane tickets or a hotel already paid by the company to travel reports;
Preparing and approving business expense reports in the Envoice approval process.
How to create an expense report?
Creating an expense report is one of the main outcomes of the expense management process.
Envoice enables to compile expense reports via smartphone or web application.
All receipts can be photographed with a smartphone and you can choose to start the new report before starting the photographing. This way the receipts move automatically under the created report and you can later just revise what's been added.
Report options
Envoice offers the following options for creating reports:
You can compile the report for yourself or on behalf of other employees.

You can gather all receipts and invoices into your expense report which are saved on your computer or sent to Envoice.

Expenses can be distributed between different parties and if there's a selected setting where unjustified expenses are allowed, the company can deduct personal costs not covered by the company.

Expense reports can be sent to approvals. Whether you select the approvers one by one or use saved approval templates.

Travel reports can be created for multiple persons at once (group report).

Purchase invoices can easily be added to travel reports. If checked that the particular purchase invoice belongs to a travel report. Purchase invoices can be added before the approval rounds.

Multiple payment methods can be used on reports. One report can consist of receipts paid with a personal card and receipts paid with a company credit card.

Expense documents can only partially be reimbursed and Envoice makes the calculations itself.

Envoice enables to add car mileage reimbursements.

Expense and travel reports are easily accessible and revisable after being saved into the archive.
Expense reports are easy-to-use with Envoice and the process becomes faster and effortless. Using data extraction and automated templates make the reporting process transparent and smooth for everyone.
STAY ALWAYS TUNED
Subscribe to newsletter
STAY ALWAYS TUNED
Still not sure?
Don't spend time on manual work
Streamline processes
Automate your invoice flow
Integrate with the tools you rely on every day
Request demo