Accounting Automation Software
Hubdoc vs. Receipt Bank – Which One To Opt For?
March 16, 2023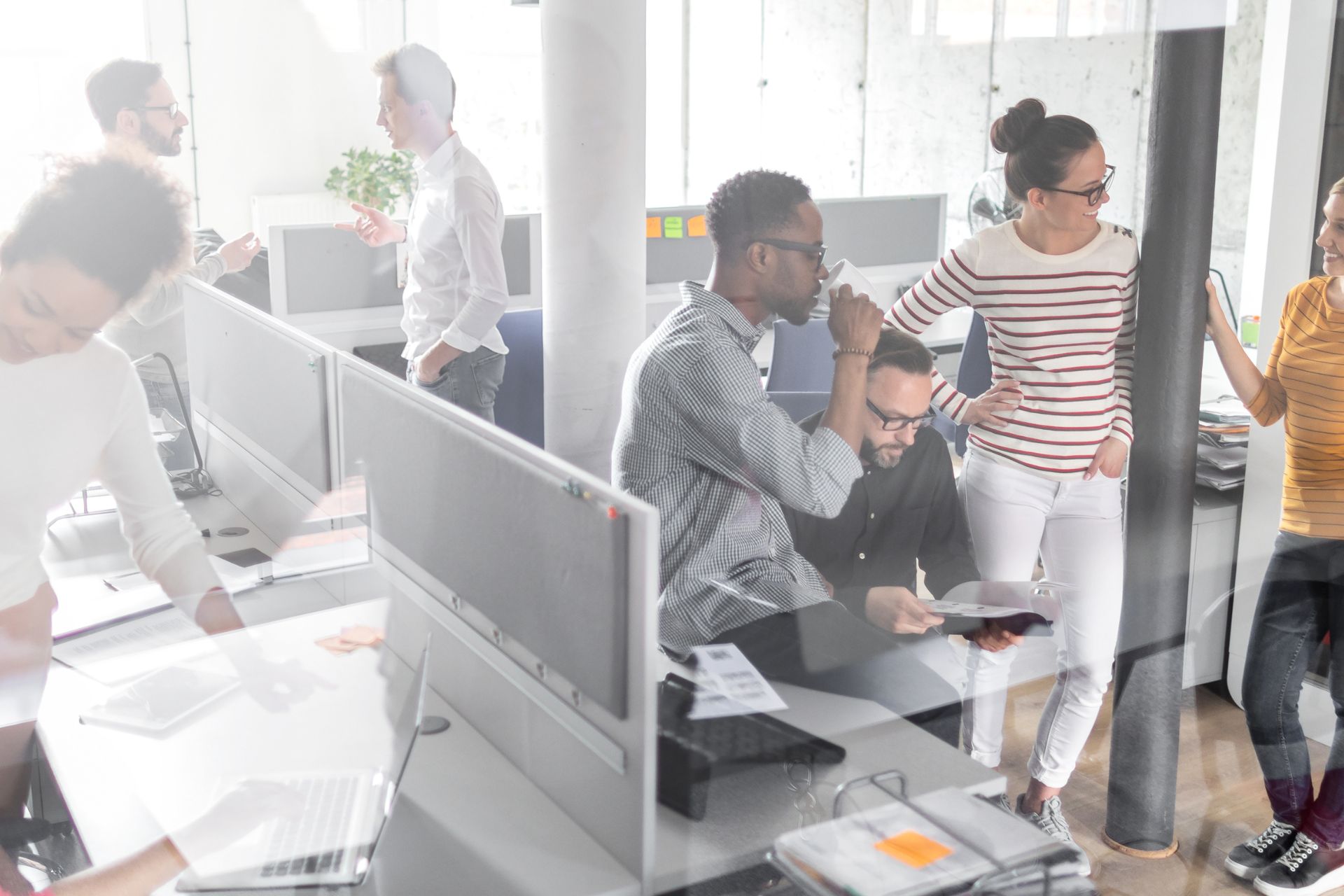 Artur Marcini / Canva
Running a business demands a great deal of effort, but using time-saving software will allow you to manage more aspects of your company efficiently.
Equipped with the right technology, filing cabinets become obsolete when it comes to securely storing your accounting and financial data, like receipts, bank statements, and sales invoices. 
Two of the most popular options to electronically capture data in the market today are Hubdoc and Receipt Bank. While they are similar, there are substantial differences that could make one a better fit for your company.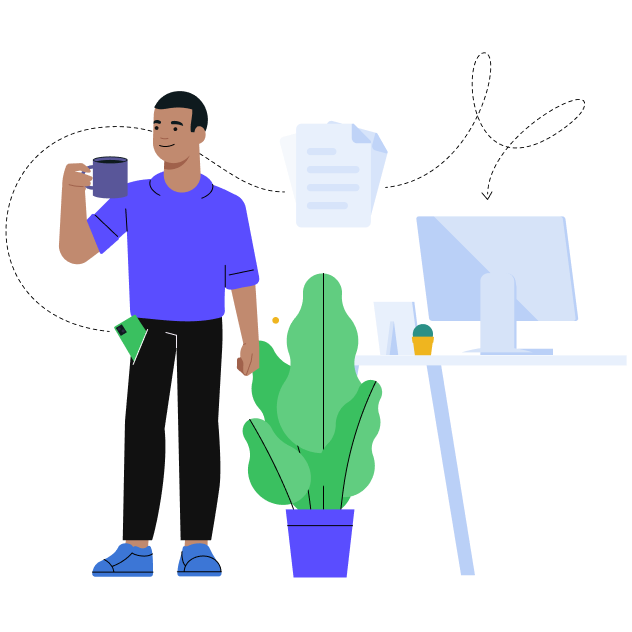 How to eliminate repetitive bookkeeping tasks?
Book a demo
and we will show you how
Read on to learn more about Hubdoc and Receipt Bank, their features, and how to choose which one will work best for your business. 
What is Hubdoc?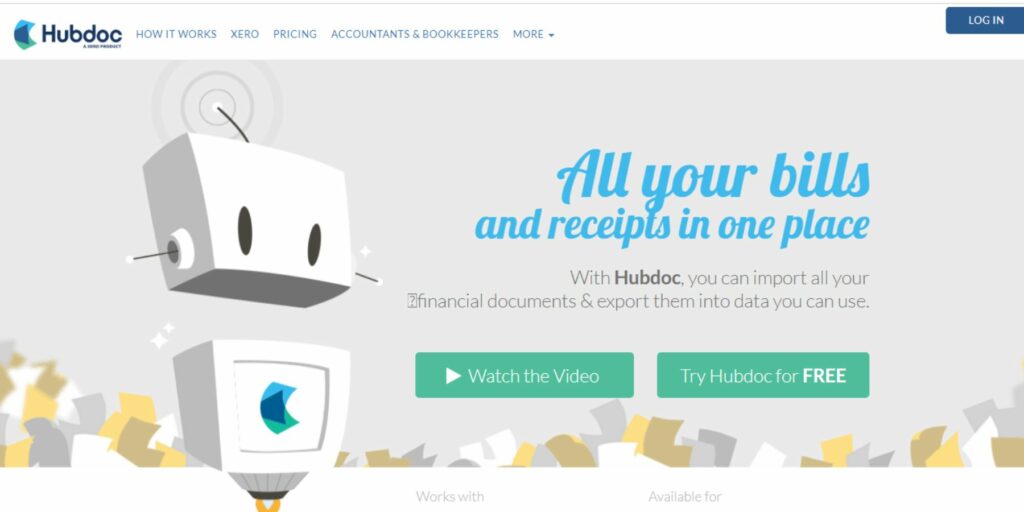 Hubdoc.com
Hubdoc is a software tool by Xero that converts paper receipts into digital data. Hubdoc extracts the scanned information it captures from paper. You can then upload and organize these files to your computer through a personalized email created when you signed up.
Although it is created by Xero, you don't need to go to Xero Central or have a Xero subscription to connect to Hubdoc. You don't need to transfer everything from your own accounting system.
What is Receipt Bank? (Now Dext)
dext.com
Receipt Bank (now known as Dext Prepare) is also an online application like Hubdoc that lets you scan your physical documents and import usable data to your desktop.
Its optical character recognition (OCR) automatically transforms, understands, and organizes your financial paperwork to save time from encoding them one by one.
In addition, Receipt Bank also sorts and files information captured to your account and lets you publish it in a uniform format in the current accounting software you use. 
What similar features do they offer?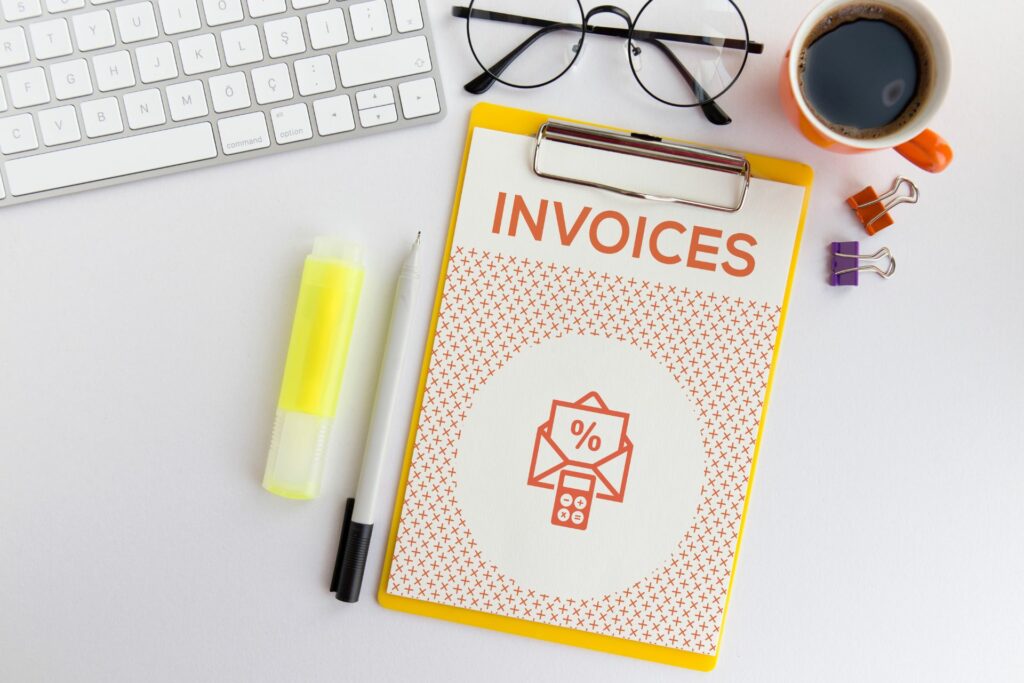 Pexels.com
They are both cloud-based accounting software
Hubdoc and Receipt Bank are both cloud-based applications that analyze data from images you have taken without the need for any manual data entry.
It only requires users to connect to the internet and takes seconds to scan, convert, and export processed information.
You can both submit receipts from multiple users
You can delegate access to Hubdoc and Receipt Bank so you can focus on more important things. Your bookkeeper, accountant, or anyone with granted access can scan and upload documents in both software.
This feature makes it more convenient for users by automatically filing transactions within your accounting package. It also reduces, if not eliminates, the chance of losing paper receipts again.
They are both time-stamped
Both Hubdoc and Receipt Bank have excellent audit trails, making syncing data much easier. The date and time log automatically affixed with every scanned document makes every receipt entry effortless to find and locate.
Once the digitized items are attached to a transaction, it remains 'fastened' even after exporting them to your accounting system. It puts together and organizes expenses and reconciles audit and tax concerns with just a few clicks.
Both have high-level security features
Hubdoc and Receipt Bank photos are stored in your account and backed up in the cloud applications if you ever lose copies of your records. Both cannot access and control your organization's bank and financial documents.  
Both also comply with industry-standard 256-bit encryptions for your protection and privacy. 
Both applications also offer bank-level safety using the 2-factor authentication upon logging in. It includes your username, password, and a mobile authentication code for added security.
What different features do they have?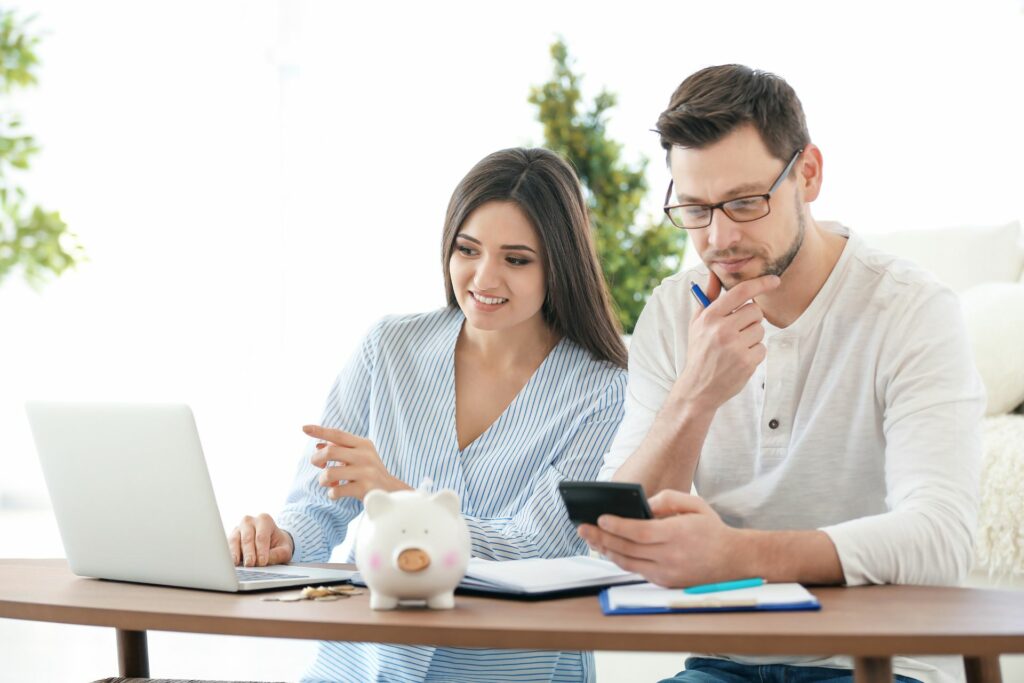 Pexels.com
They cater to specific users
Hubdoc can only accommodate small businesses with a maximum of 1,000 vendor accounts. This limits its users to those with a low volume of transactions or opts to switch software when they scale up.
Receipt Bank supports both large enterprises and small business growth and offers user permissions that Hubdoc cannot provide. It controls available information and grants access depending on who can edit, add, and remove vendors and receipts.  
Hubdoc offers a simple folder structure for ease of use and familiarity for users. It also has an auto-fetch feature that allows you to access vendor statements directly. 
Simply log in to the client's institution, view and select statements to configure and sync with your accounting package. 
While Receipt Bank launched its own Invoice Fetch only in 2022, it offers a wider range of standalone features like drag-and-drop from desktop to the app and automatic bank statement extraction. 
Receipt Bank has a Smart Split feature that separates transaction labels before exporting them to your accounting system. Its line-item feature breaks data from a single document into different entries instead of manually encoding each item.
Users may have difficulty without an audit log
Hubdoc users have raised issues regarding monitoring changes in vendor data. Some prefer the presence of audit logs even if they are time-stamped because tracing actions done makes it more convenient. 
Receipt Bank, on the other hand, can recognize and pick out missing bills, receipts, and invoices. This makes it easier to process claiming and reconciling expenses compared to Hubdoc in this area.
What are other features you also need to consider?
Hubdoc has a free version included as part of a plan when Xero users are already under a Business Edition package. Otherwise, it costs a standard $12 monthly after its 30-day free trial.
Receipt Bank offers more diverse pricing plans depending on the number of users and volume of documents your business has. It provides tiered packages for small to medium organizations, bigger companies, and large enterprises.
Integrations with apps and extensions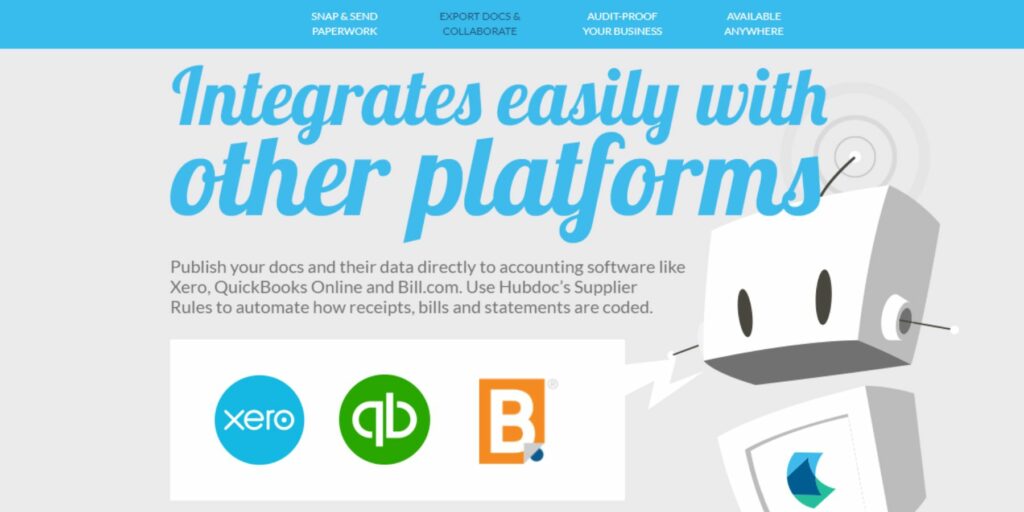 Hubdoc.com
Quickbooks Online, Bill.com, Box, and Xero are all accessible for both platforms. Hubdoc, however, still needs to export a CSV file to get data from your own accounting system not listed above.
Receipt Bank can integrate more with other accounting packages such as FreeAgent, MYOB, Twinfield, Gusto, and Kashflow, among others, with over 11,500 institutions and vendors. 
Presence of client support
A user with a Xero account can get hold of their customer service regarding their Hubdoc queries. Simply log in to Xero Central to access client support services.
For non-Xero users, you may still get in touch with the Xero Customer Experience team. 
For Receipt Bank users, client support is accessible on their website and app. It also has a dedicated accountant and bookkeeper assistance available in chat, telephone, and guaranteed email response in less than 24 hours.
Convenience and ease of use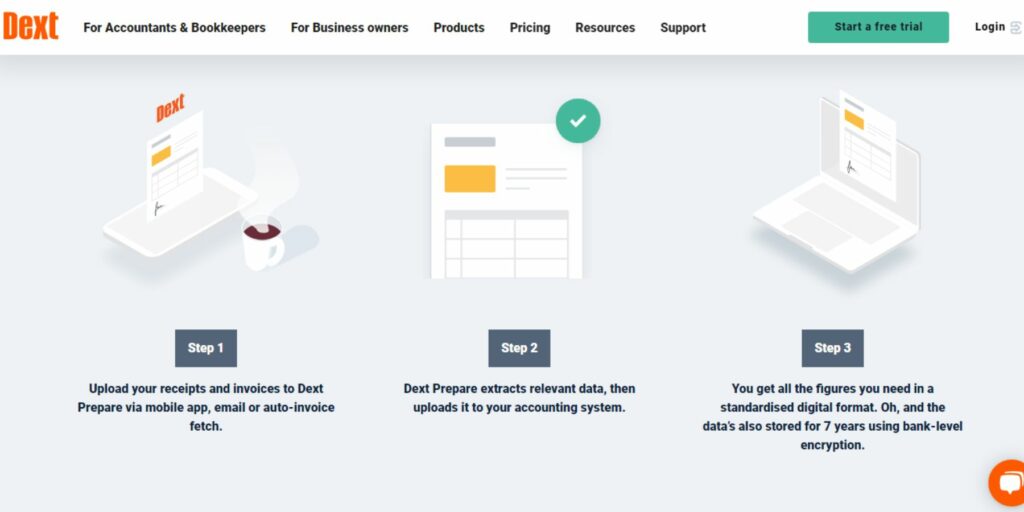 Dext.com
Both provide mobile apps you can take anywhere, especially on the go. You can take a photo with your phone, upload it to your customized email and export it easily to your accounting system.
Hubdoc users, however, have accuracy issues with their captured photos and need more improvement when it comes to extracting correct data. 
With Receipt Bank, users commend the ease of scanning and uploading receipts and invoices. Customers share their almost-no-lag experience, especially with Quickbooks Online.
Is there a better alternative?
The Envoice team believes in its product, so we're not ashamed to present it as the best alternative to Hubdoc and Receiptbank. Let us tell you why –
Invoice Inbox

allows your suppliers to send your email invoices directly to Envoice. This will save you the additional step of archiving and transferring attachments to your accounting software.

ExactExtract

will add human validation to your data capturing process. 99.9% of the data is recognized and accurate. This will give you confidence that your data is correct and automated tasks run smoothly.

Employees can

easily submit their receipts and create expense reports

wherever they are. Just capture a receipt with our mobile app and we will extract important details like the supplier, date, cost and more. 

Every purchase or expense report can be sent to the

approval workflow.

Employees can draft expense claim, add notes and expenses. Managers, notified by an automatic email, can approve expenses instantly regardless of their location. You can add comments, edit records, or request additional information.
Ready to try the best automation tool in the business? Contact us today for a free14 day trial.
STAY ALWAYS TUNED
Subscribe to newsletter
STAY ALWAYS TUNED
Still not sure?
Don't spend time on manual work
Streamline processes
Automate your invoice flow
Integrate with the tools you rely on every day
Request demo