Product updates
Envoice New Mobile App is Here – Download Now!
May 16, 2023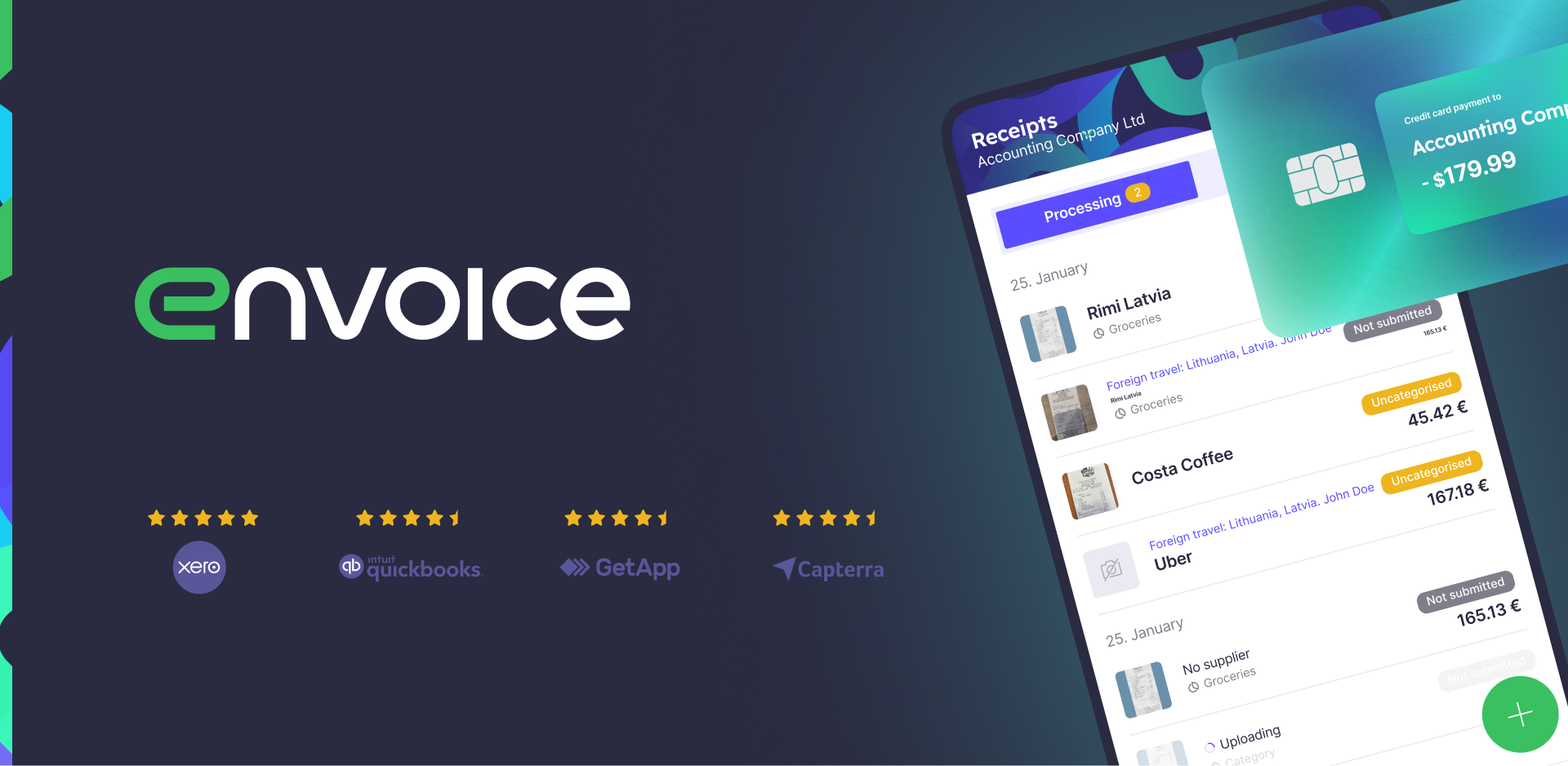 We are excited to announce the launch of our brand-new mobile app 🎉📱, built from the ground up to deliver an enhanced user experience with Envoice.
This is not just an update, but a completely rebuilt app that incorporates the latest technology and design trends.
We bring you these new features and believe they'll make managing your expenses even easier.

NEW FEATURES:
Create and submit expense reports from the mobile app. You do not need to log in to a web app to finish your expense report. Everything can be started and finished from the new mobile app.
Now you can also submit purchase invoices in addition to expense reports.
At the company level, you have the option to enable multiple invoices in a single email or continue to use the previous method, where multiple attachments are considered as one invoice and the rest are treated as attachments to that invoice (such as contracts, waybills, etc.).
Mileage tracking now lets users predefine multiple cars and specify whether a trip was for business or personal use. The feature also allows for the inclusion of odometer readings to ensure more accurate mileage reporting. Additionally, to ensure compliance with company policies and local legislation, administrators can set mileage reimbursement limits for users. The system will issue a warning to the user and approvers when the limit is exceeded during expense report submission.
The enhanced per diem feature now enables administrators to define multiple daily allowance rates and specify the conditions for each rate. This gives users the flexibility to select the appropriate per diem rate when submitting expense reports.

LOOK HERE HOW TO:
As always, we value your feedback and are committed to making Envoice the best expense management platform out there.👍
Please don't hesitate to reach out to us with any questions or suggestions.🤝
We will stop supporting the old app after 30 days. Make sure to download our new mobile app from App Store or Google Play and start enjoying its new features today. 👇
STAY ALWAYS TUNED
Subscribe to newsletter
STAY ALWAYS TUNED
Still not sure?
Don't spend time on manual work
Streamline processes
Automate your invoice flow
Integrate with the tools you rely on every day
Request demo