Accounting Automation Software
The Best Apps for Accountants in 2023
July 25, 2022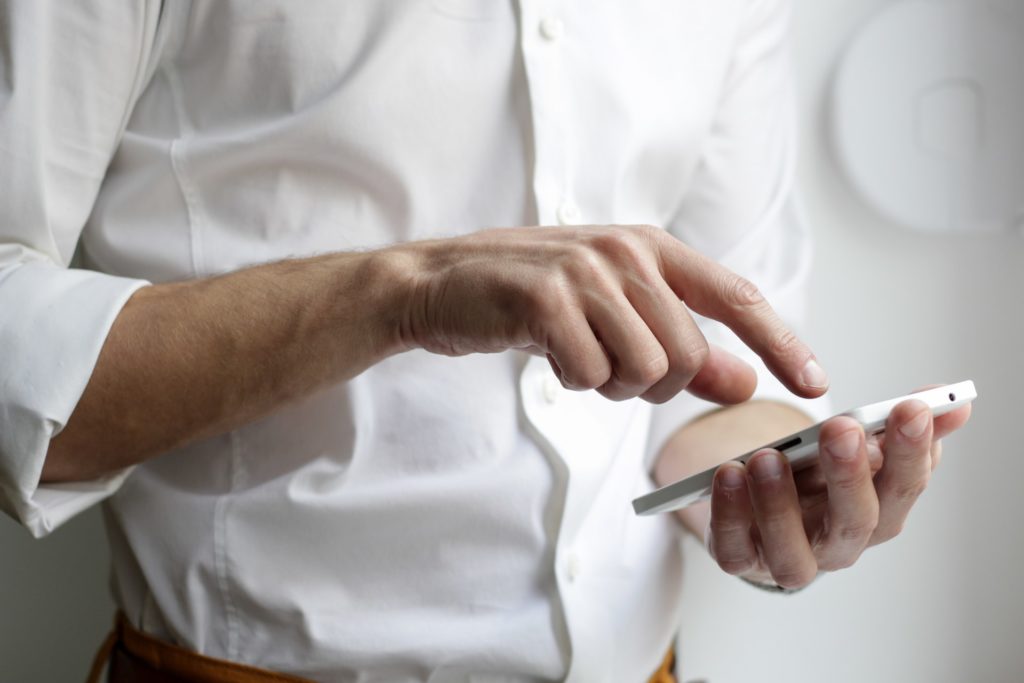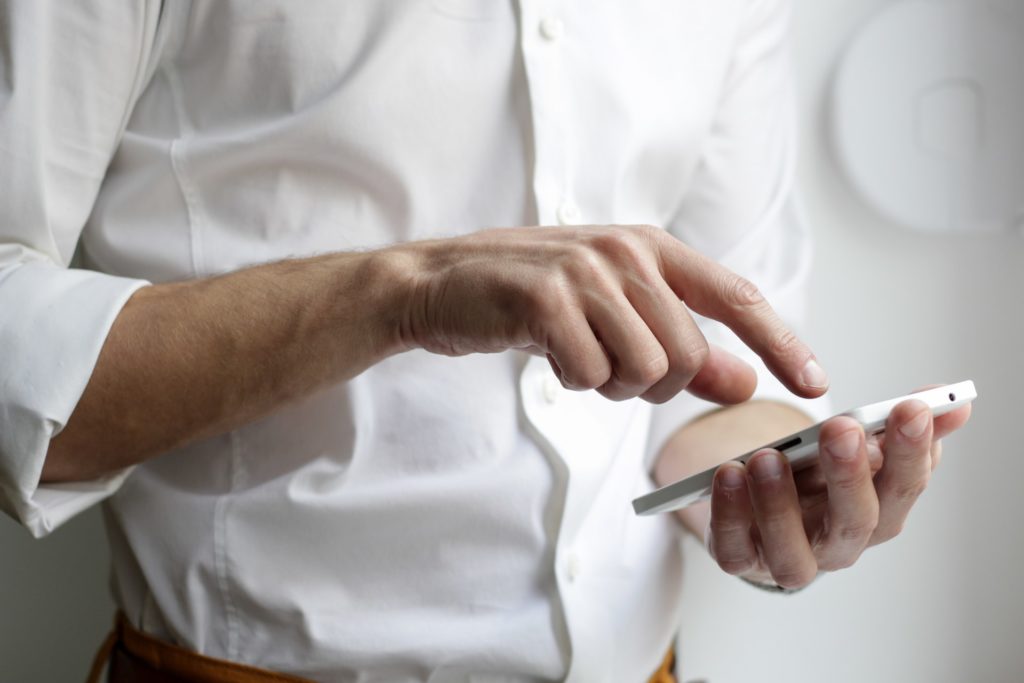 Unsplash
They say that it's impossible to focus on two conversations at the same time.
Many multitasking super-moms might disagree. But the results are in. (It's nothing personal mini-van driving moms, it's just science).
So it's impossible to think clearly when every accounting firm is talking to you at the same time.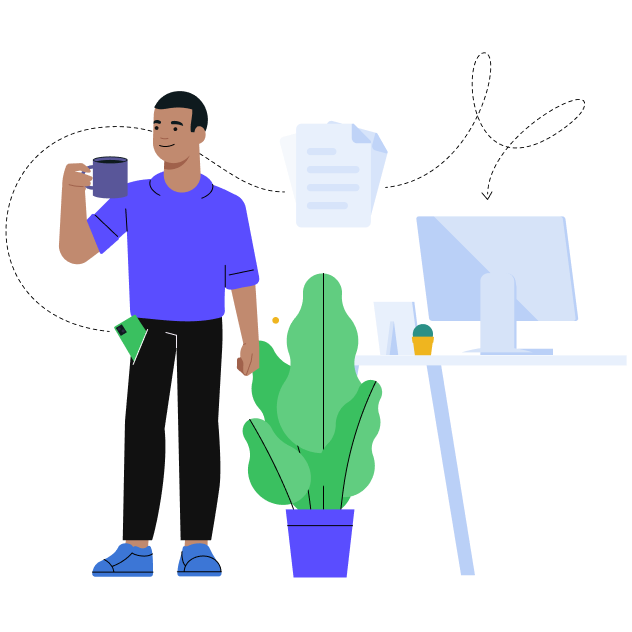 How to eliminate repetitive bookkeeping tasks?
Book a demo
and we will show you how
How do you know which accounting application is best for your small business? Not all accounting software is created equal and the last thing you need is an app that doesn't deliver.
We hear your cry for help. That's why we've written this article that gets straight to the point.
We've compiled a list of the best applications for accountants. These apps have proven to save users time, streamline processes, and increase productivity.
Is your focus at Gen-Z level or are you In a crunch for time? Skip the line and head straight to our quick overview.
Our Criteria For Rating
We dug deep and picked the best apps for accountants that the world has to offer.
Many other websites rate apps just based on their technical capabilities. These features are good. But they're not always the most important.
Our choices were based on what is TRULY IMPORTANT to people:
Price: Can I afford it or is it just for the elite?
Ease of Use: Is it easy to use or do I need to get an 8-year degree to figure it out?
Overall Functionality: Will it take care of what I need it to?
Integration: Does it play well with other programs?
Small Businesses and Students: Will it be good for me if I'm small-time or just starting?
So without further discussion, here is our list of the top 5 apps for accountants you can find.
Top 5 Best Cloud Accounting Apps in 2023
1. Envoice

Summary
Envoice is our most highly recommended accounting software platform.
We have found it is the most complete purchase and expense management solution.
It is designed for small businesses and freelancers but works fantastic for growing businesses as well.
Unlike traditional invoicing software, Envoice is set up for service providers as well as for those who sell physical products. So whether you are creative, a consultant, or an eCommerce site owner, Envoice has got you covered.
Envoice is easy to set up and integrates flawlessly with top cloud and desktop accounting apps.
Whether you're in need of a simple data extraction solution, approval workflow for collaboration, or your employee is expecting reimbursement for a business expenditure, Envoice is our top choice for your business.
What We Love
Envoice streamlines your most repetitive and time-consuming tasks. It does this by automating labor-intensive bookkeeping tasks.
Envoice can analyze your data with your behavior patterns and predict the best possible posting options.
We are always about saving our most valuable resource — time. And this feature saves a TON of time.
Envoice's monthly prices give the most bang for your buck in our opinion. We also realize that not everybody wants to be committed to a monthly subscription without trying it first.
That's why Envoice offers anyone a 14-day free trial period. The packages come FULLY loaded during that time. So it's not like you are stuck trying out the software with training wheels on.
Plus, they don't even ask for a credit card. So you won't be automatically enrolled in a monthly subscription without your OK.
Once you go paper-free invoices, there aren't any other choices.
Manually processing invoices can slow everything down and create friction between you and your vendors.
Implementing a document management system that removes data entry and paper can save up to 50% of your bookkeeping time.
Suppliers can send email invoices directly to Envoice. Data you need for payments and accounting will be extracted from items in your Invoice Inbox and will be published directly to your accounting software.
All of Envoice's sales invoice processes are automatic when you utilize pre-recorded features. This makes your invoice processing time quicker and saves a ton of time and money.
Auto-publish extracted invoices directly to your mobile accounting apps.
Forward extracted invoices from Google, Uber, and more directly to your accounting software
Keep your business email clean of invoices by auto-forwarding them to Invoice Inbox
Automatic spam-filtering keeps your inbox clean of irrelevant emails
Receive instant notifications in case of publishing errors
More than that, Envoice only charges your ACTUAL VOLUME. You pay as you go for each invoice created.
And you won't ever worry about running out of space. Envoice gives you unlimited users so your whole team can get online.
Using Envoice doesn't mean you have to leave everything at the door.
Envoice seamlessly integrates with the top accounting platforms. So you get all the benefits of going paperless with Envoice while still connecting with your favorite apps for accountants.
Connect with:
Xero
QuickBooks Online (coming soon)
Microsoft Dynamics 365 Business Central
ERPLY Books
Standard Books
Briox
Directo
Price
Envoice Essential* – €5 per month (Includes 30 free documents per month / + €0.15 per additional document)
SmartExtract
Travel & Expense Reports
SmartRecord
Envoice Business* – €10 per month
SmartExtract
Travel & Expense Reports
SmartRecord
Approval Workflow
Travel Requests
EXTRAS: Envoice ExactExtract**
Get accurate & verified data extraction with no need for your review
Invoicing – No extra monthly plan fee
Create, send, and auto-publish invoices in less than a minute
*Includes 30 free documents per month + €0.15 per additional document
**+ €0.20 per extracted document. Additional Service: + €0.02 per invoice line extraction
Essential and Business Plans are free for 14 days. No credit card needed.
2. QuickBooks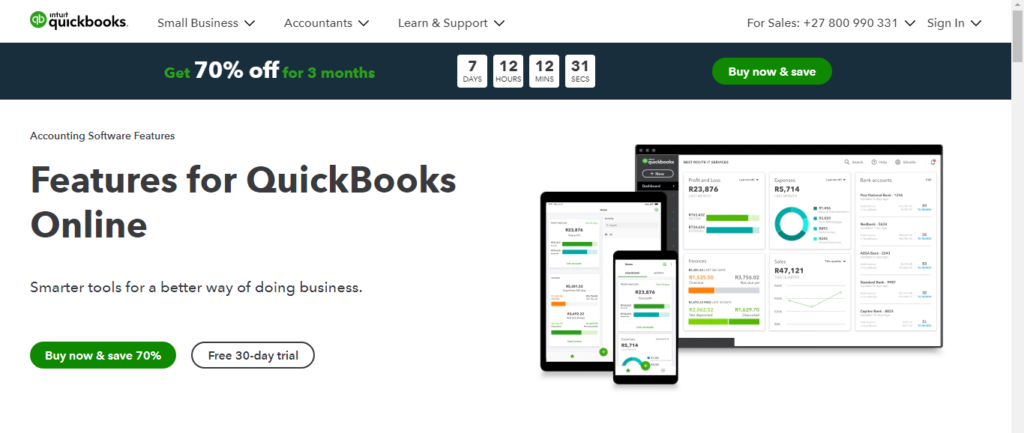 Source: Quickbooks.com
Summary
QuickBooks Online is a fantastic choice for almost any business. It is especially good for businesses that use a bookkeeper or accountant regularly.
QuickBooks Online offers 4 plans and add-on services. You can choose which one is best for you.
Overall, QuickBooks Online has a high level of:
Functionality
Flexibility
Scalability
Customization.
It's not perfect, however. There can be a learning curve. This is true especially if you're unfamiliar with accounting basics. Additionally, the higher cost compared to the competitors might make you hesitate to pull the trigger on purchasing this software.
What We Love
QuickBooks Online makes it easy to keep accurate records. For example, you can add:
Reference numbers
Permit numbers
Attachments
Memos to expenses
You can track inventory and do job costing with QuickBooks Online Plus and Advanced. This means you can figure out EXACTLY how much you spent on a project.
Only able to afford the lower-level plans? No problem. With QuickBooks' lower-level plans, you can still create customs tags and run reports.
These features organize your finances and tip you off to cost-cutting opportunities or sales trends.
The inventory tracking feature is outstanding. The Plus and Advanced packages make it possible to track inventory and costs of goods.
You can set up alerts to notify you when stocks run low and even reorder inventory directly from the platform.
We especially love how this bookkeeping app can run inventory reports so you can see which products are the best sellers and which ones have the highest carrying cost.
QuickBooks grows with your business.
https://www.pexels.com/photo/person-holding-cup-with-green-plant-421999/
You can upgrade your account as your business grows. You can also use other products that Intuit has to offer like QuickBooks Payroll or QuickBooks Point of Sale.
QuickBooks Online offers four different plans that have their own set of features. You can transition to each one as your business becomes larger.
Each time you do, you will gain tons of new features such as:
Job costing
Inventory management
Batch invoicing and automated task management
Richer reporting
Multiple users
Biggest Drawbacks
Monthly plans can be expensive
QuickBooks Online's most basic plan, called Simple Start, starts at $25 per month.
Simple Start does not include certain features that we would love to see on there such as being able to run reports and tracking cash flow. It also only includes one user plus your accountant.
If you want multiple users, time tracking, bill pay, or inventory management you'll need to buy the Essentials or Plus package.
The competitors have the edge in this category. Xero starts at $12 and Freshbooks at $4.50.
Of course, every accounting app will cost you more or less depending on which features you need. The exception to that is Wave which is totally FREE.
Other software alternatives offer a more "beginner-friendly" learning curve than QuickBooks Online.
QuickBooks Online has a ton of features. And if you already have some basic knowledge of accounting principles then you'll probably get the hang of some of the functions of the product without too much of a headache.
If you're new to the game, though, then get ready to roll up your sleeves.
To sum it up: It's good to know beforehand that you might need to invest a little time in understanding the full functionality of QuickBooks before you can get the most out of this system.
Price
QuickBooks Online Simple Start – $25 per month.
QuickBooks Online Essentials – $50 per month.
QuickBooks Online Plus – $80 per month.
QuickBooks Online Advanced- $180 per month.
3. Xero

Source: Xero
Summary
Xero is one of the most popular cloud-based accounting apps available – and with good reason. It has over 3 million subscribers and integrates with more than 1,000 apps.
It's also a very affordable option compared to QuickBooks Online. Plus, there is no additional charge for extra users.
Unlike Freshbooks, however, users can't send more than 20 invoices, enter 5 bills, or claim expenses with its basic Early plan.
What We Love
Xero offers most people all of the key things they want at every subscription level. All of Xero's plans include:
Unlimited users
Basic inventory management
Customized reports and dashboards
Often, the number of users is dependent on which level of plan you purchase – lower-tier plans offer only a few users while the higher-tier plan offers more/unlimited users.
So we got pretty excited when we saw that Xero offers an UNLIMITED number of users at every subscription level.
Additionally, you can keep things organized by setting permission levels for each user. So if you want all employees to be able to send invoices but only some to pay bills, Xero lets you do it.
Some other plans make you fork over $50 a month for inventory management **cough cough – we're looking at you QuickBooks**
Xero, however, offers basic inventory tracking in all plans. You don't need to worry about paying for a third-party inventory tracking app. You can do all right there with Xero.
https://www.pexels.com/photo/thoughtful-young-black-man-working-on-laptop-in-outdoor-cafe-and-drinking-coffee-4559556/
Customized Reports and Dashboards
At each subscription level, you can also turn data into actionable information at every subscription level.
Xero lets you get an easy summary of your business's financial reports just by looking at your dashboard.
Want to see how future bills and invoices will affect your bank accounts over the next week? There's a page dedicated just for that.
We LOVE the customizability of reports. You can add your own formulas and groupings and create certain expense tracking categories into a single subgroup.
Don't like how the dashboard looks? Reorganize the panels and only view the ones that you care about.
Biggest Drawbacks
If you want to pick up the phone and quickly work through a problem, would like tech support, or have questions about your new cloud accounting apps, you're out of luck.
Xero does not provide any phone support to its customers. Instead, Xero provides its users 24/7 online support.
The Entry Level Plan Has Limits on Bills and Invoices
The first-tier plan only lets you send up to 20 invoices and schedule 5 bill payments. That's rather restrictive for even freelancers, not to mention larger businesses.
You have to upgrade to its Growing plan (which costs almost 3x as much as its Early plan) for unlimited invoicing and bill-paying capacity.
Price
Xero Early – $12 per month.
Xero Growing – $34 per month.
Xero Established – $65 per month.
4. Freshbooks

Source: Freshbooks
Summary
FreshBooks is a solid choice for small business owners, freelancers, independent contractors, and solopreneurs.
Some of the things that we love about FreshBooks are:
Famous customer support service
Invoicing features
Budget-friendly packages
Time and mileage tracking that's included in all plans
On the other hand, fast-growing businesses will probably find FreshBooks restrictive because of the limits some plans put on users and clients.
Overall: FreshBooks will generally offer all of the basic accounting functions that freelancers and independent contractors need — and for a lower price point than QuickBooks Online.
But some businesses may find it just doesn't check all the boxes for them.
What We Love
It's hard to overrate good customer support when your back's up against the wall.
FreshBooks stands out from its competitors when it comes to taking care of its customers. It is highly rated on several review sites.
FreshBooks offers customer support by both phone and email. Not only that, but emails generally have a response in 90 minutes and phone calls are answered within 3 rings.
That's quick.
If getting quick customer support is important to you, FreshBooks will be your best friend.
Time Tracking and Mileage Tracking
If you couldn't tell already, we love it when accounting software platforms generously provide useful tools in all of their plans. FreshBooks is no different.
All FreshBooks plans include time tracking and mileage tracking.
Some competitors only provide time tracking in their more expensive high-tier plans. With QuickBooks, you have to pay $50 a month. And Xero only provides time and mileage trackers in its highest Established plan.
Biggest Drawback
Limits on Users and Clients
FreshBooks may take the lead when it comes to customer support and time mileage tracking. But the biggest drawback is the limits FreshBooks puts on users and clients.
This platform only allows one user in all of its plans. The exception is its highest tier, Select, which does allow two.
But if you want more users at any level you will have to cough up an extra $10 bucks a month. The number of clients are limited to 5 and 50 on their first 2 plans.
Just for some context:
QuickBooks Online allows up to 5 users on its Plus plan and doesn't limit the number of clients on any plan.
Neither Wave nor Xero put any cap on the number of clients or users you can have.
How it affects you: If you are a small business owner, these limits likely won't matter. But they can feel constrictive if you're trying to scale up.
Price
FreshBooks Lite – $4.50 per month
FreshBooks Plus – $7.50 per month
FreshBooks Premium – $15.00 per month
FreshBooks Select – Custom Pricing 
5. Wave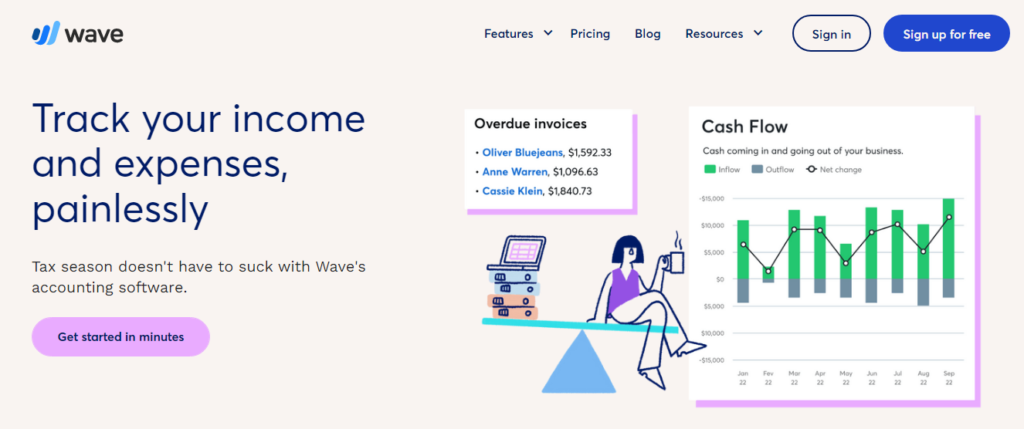 Source: Wave
Summary
Wave is the most budget-friendly small business accounting software on our list. Being FREE, it's hard to beat the price.
Who is Wave Accounting good for? Small-business owners looking for free software.
Usually free means garbage. But not with Wave. Wave is user-friendly and fully functional. You can manage your bookkeeping and invoicing by integrating everything into one spot.
Wave's invoicing capabilities make it a desirable choice for service-based companies. However, as you would expect with any accounting software, especially one that's free, Wave has its limitations.
We do not recommend Wave for larger or fast-growing businesses. You cannot upgrade to higher-tier plans and get additional features if you run Wave.
To sum up: Wave's free platform is good enough for most small businesses. Plus, it's easy to use if you have no prior accounting experience.
It includes unlimited:
Users
Clients
Accountant access.
But its inability to size up means that only a select group who choose Wave won't feel that they will soon outgrow it.
What We Love
As already mentioned, Wave has no set-up fees, hidden charges, expensive add-ons, or monthly fees. Even still, it is a fully functional software for accounting, bookkeeping, or invoicing.
Wave does, however, offer additional services if you want to expand your capabilities within the system.
We love platforms that are simple, easy, and straightforward. Wave accounting has a user-friendly interface and a natural feeling design.
This makes it an ideal choice if you have no prior experience with accounting software. You can learn as you go and be productive while you're at it.
Still feel unsure about yourself? Wave provides online guides complete on a ton of subjects. They even provide video tutorials for accounting basics.
Biggest Drawbacks
Wave is the perfect accounting software if you are really on a budget or you don't need all the advanced features that alternatives offer. It gives most small businesses what they need.
But Wave can be underwhelmingly limited.
Other competitors offer multiple plans to increase functionality. For example, Quickbooks offers four tiers with four different levels of features. So you can choose which plan fits best for your business size.
Wave, however, doesn't offer multiple plans. What you see is what you will always get. So we recommend you consider another platform if your business is focused on expansion.
Some accounting software platforms, like FreshBooks, pride themselves on their customer service.
This is not one of Wave's strong suits. They cut corners on customer service to keep things nice and free.
Wave customer support is limited in a couple of ways.
Live Chat – Wave's live chat is hardly live. It's just a chatbox that provides automated answers.
Email – You can contact the support team via email (but not for their free plans). And it better not be an emergency. The company says a response to an email will be usually given within two business days.
Phone Support – One-on-one live support is available via phone. But again it's not for free users. It's only available for paid services like Wave Advisors and Wave Payroll.
Price
Wave Accounting – Free
Wave Invoicing – Free
Wave Banking – Free
Wave Payments –
2.9% plus 60 cents per transaction for Credit Cards
3.4% plus 60 cents per transaction for AMEX transactions
1% per transaction ($1 minimum fee) for bank payments.
Wave Payroll –
$35 per month plus $6 per employee/independent contractor paid per month for tax service states
$20 per month plus $6 per employee/independent contractor paid per month for self-service states
Wave Advisors – Bookkeeping, and payroll support: $149 per month.
Accounting and payroll coaching – $329 one-time fee.
Quick Overview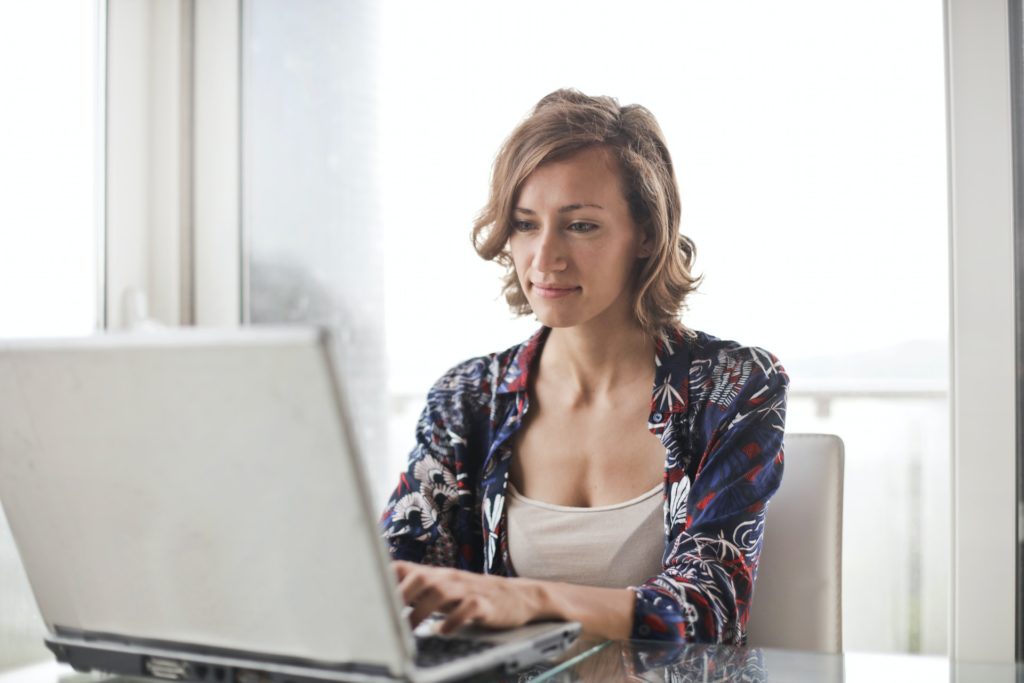 Source: Pexels
Envoice – #1 all-around choice.
Envoice is our top choice. We have found Envoice to be the MOST COMPATIBLE option for every business regardless of its type or size. This includes small businesses and freelancers.
Easy to set up
The most complete solution
Integrates beautifully with other software
Saves time by streamlining tasks
Paper-free invoices
Great price
If you're still unsure if Envoice is right for you, take advantage of its free 14-day trial. No commitments. Just a fair chance to see why Envoice is the #1 accounting software on the market.
QuickBooks – For Companies Who Want it All
Tons of companies trust QuickBooks to handle their accounting needs. And it's not hard to see why.
QuickBooks has a high level of:
Functionality
Flexibility
Scalability
Customization
QuickBooks allows companies to only pay for features that they will actually use. They offer 4 levels of plans and add-on services that you can choose from.
However, some can find QuickBooks to have quite a learning curve especially if they don't have any prior experience with accounting.
It is also the most expensive choice on our list. So if you're not ready to drain your company's bank accounts, you might want to check out the other contenders on our list.
Xero – For Small Business
Xero is one of the most popular cloud-based accounting software platforms available. Small businesses love that it gives great features at every subscription level.
It's an affordable option compared to QuickBooks starting at just $12 a month.
Every plan includes:
Unlimited users
Inventory management
Customizable reports and dashboards
Not every user will be happy that the Entry-level plan limits the number of invoices and bills users can send. The lack of phone support is also a bummer.
FreshBooks – For the Self Employed
We recommend FreshBooks for the self-employed, freelancers, independent contractors, or solopreneurs. It's also not a bad choice if you have a small business.
FreshBooks stands out because of its:
Outstanding customer support service
Invoicing features
Budget-friendly packages
Time and mileage tracking
Who is FreshBooks not for? Fast-growing businesses.
Expanding businesses will almost undoubtedly find the limits some FreshBooks plans put on users and clients restrictive.
Wave – For Students or the Budget Friendly
Wave is a good overall platform. And is the cheapest on our list — Free.
It is very user-friendly. So it's great for those who are just starting or who have never used accounting software before.
It has surprisingly good invoicing capabilities for a software that doesn't charge anything.
Why wouldn't you choose Wave? Although it is fully functional, its limitations aren't ideal for larger or fast-growing businesses. It's not scalable and does not offer all the advanced features that the other alternatives on our list offer.
Still, if you are a student or running a simple small business, Wave might be good enough.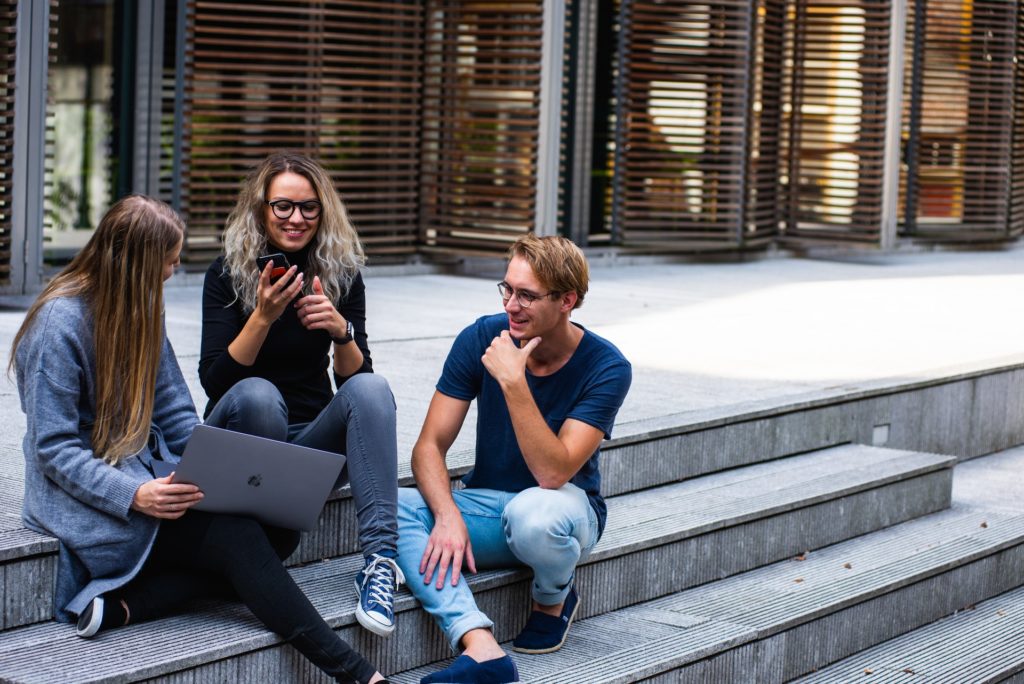 Pexels
We Can Help you Choose the Best Accounting Software
Have you ever been at a party and multiple people are trying to talk to you at the same time? It can be overwhelming.
That's how it can feel when you're trying to pick the right accounting software platform. All accounting firms will tell you that they are the best choice. You try to visit as many websites as possible. After all, you just want to make an informed decision.
But It can get overwhelming quickly. And it's hard to know what to do.
We understand your situation. And we are here to help.
Our specialists have been in the accounting game for a long time. They can honestly evaluate your business needs and help you decide which software accounting platform will be best for you.
Contact us today and let us help you make the right choice. We are here to answer your questions. We'd love to hear from you.
STAY ALWAYS TUNED
Subscribe to newsletter
STAY ALWAYS TUNED
Still not sure?
Don't spend time on manual work
Streamline processes
Automate your invoice flow
Integrate with the tools you rely on every day
Request demo