General Accounting
10 AP Automation Best Practices for 2023
December 27, 2022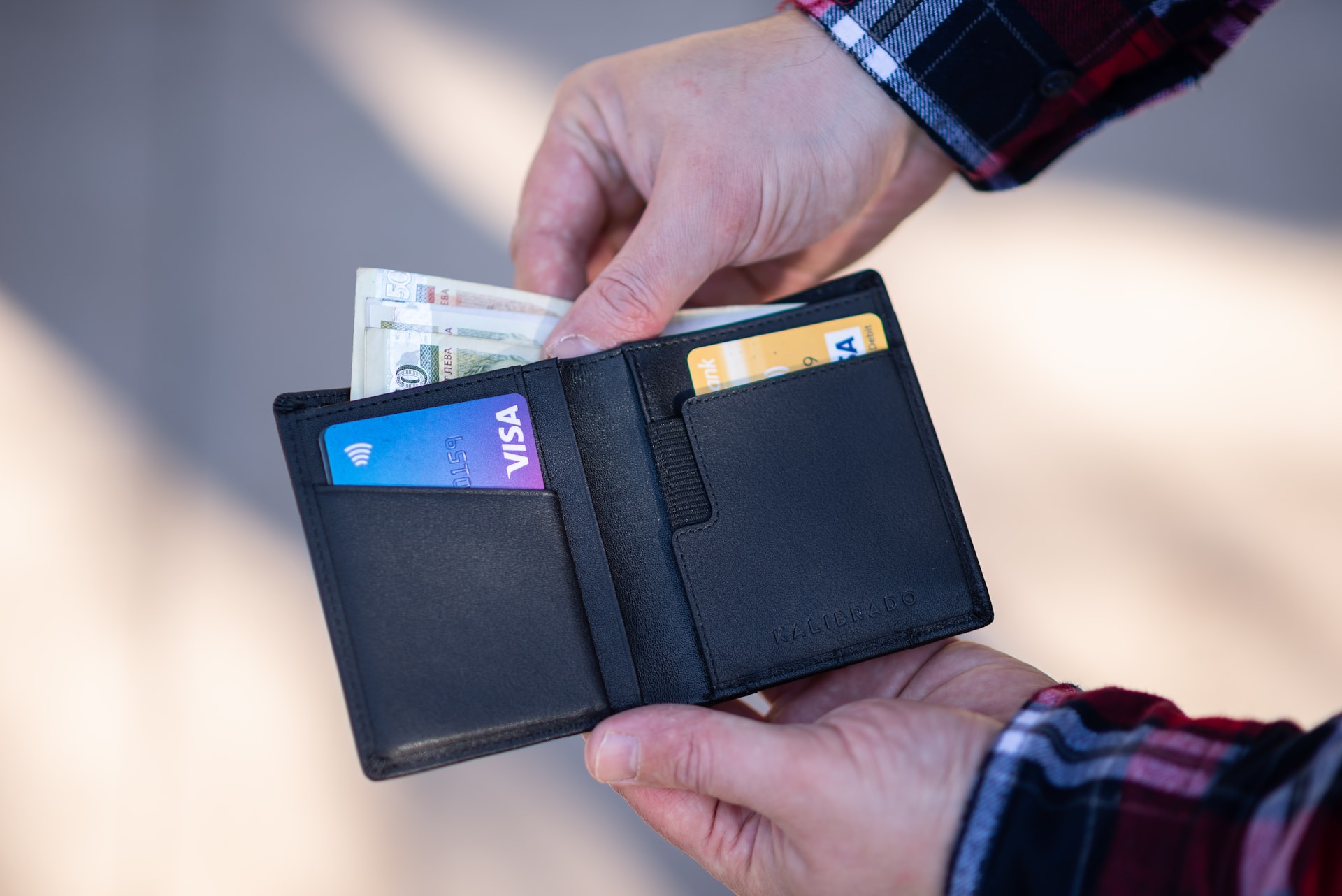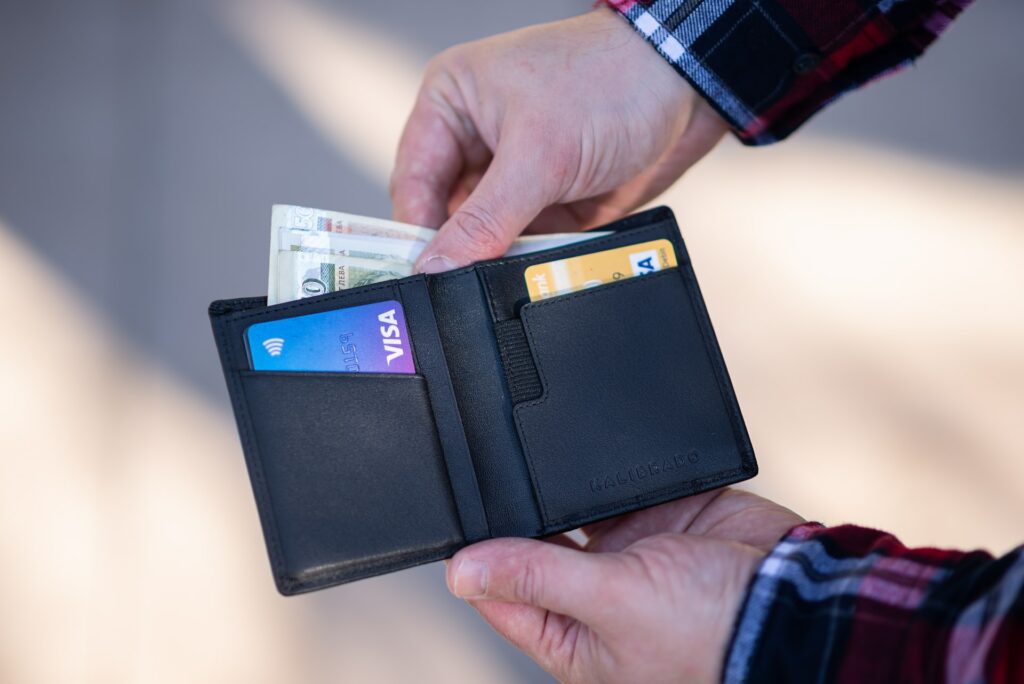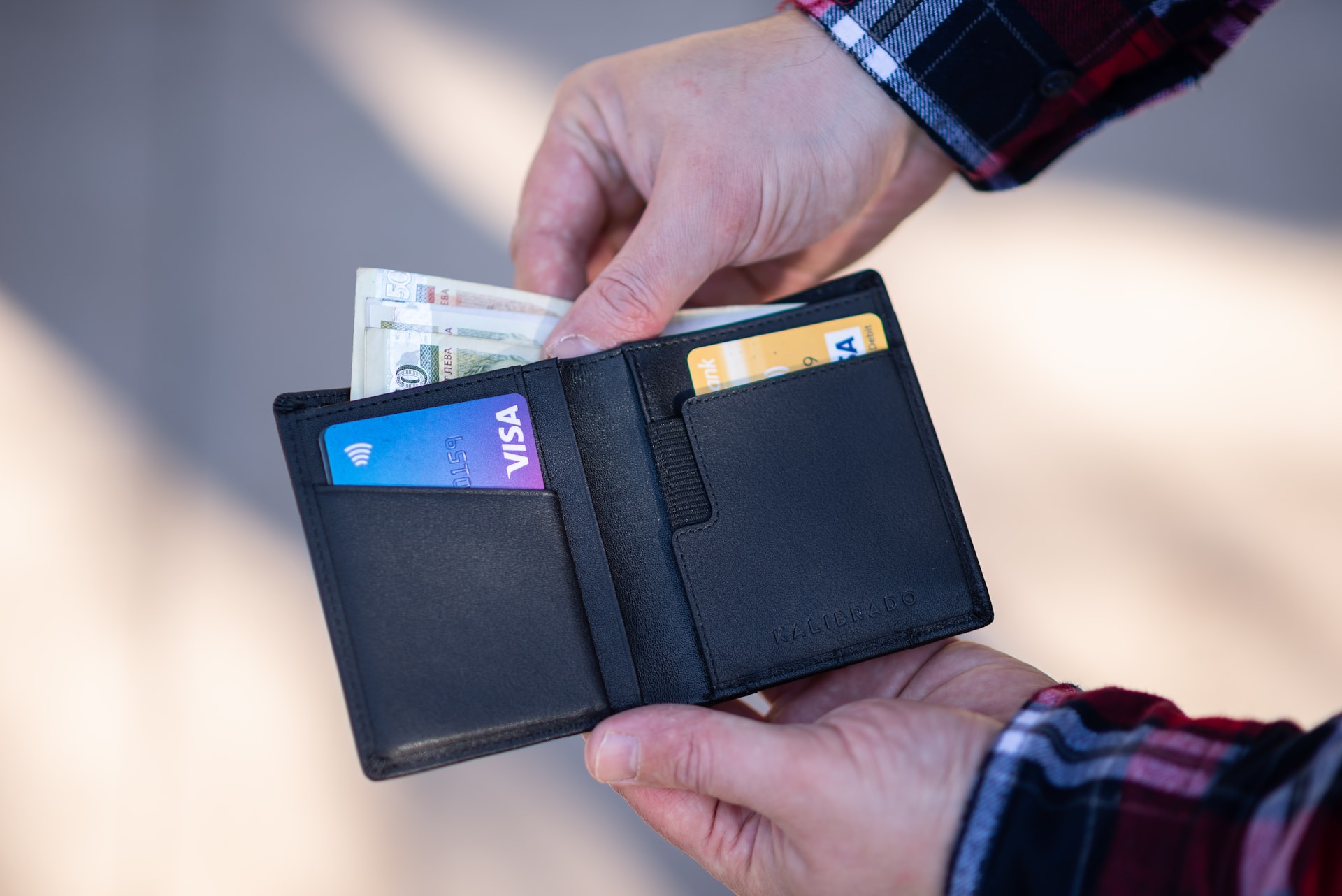 Unsplash
Managing accounts payable in a business isn't child's play.
It is one of the highest-stakes tasks there is for any modern business. After all, every thriving business needs to pay what it owes and manage its cash flow, and you can't afford to get this process wrong.
Managing invoices accurately and promptly is the key to maintaining good supplier relationships. If you don't have a good accounts payable system to manage payments, you're asking for trouble.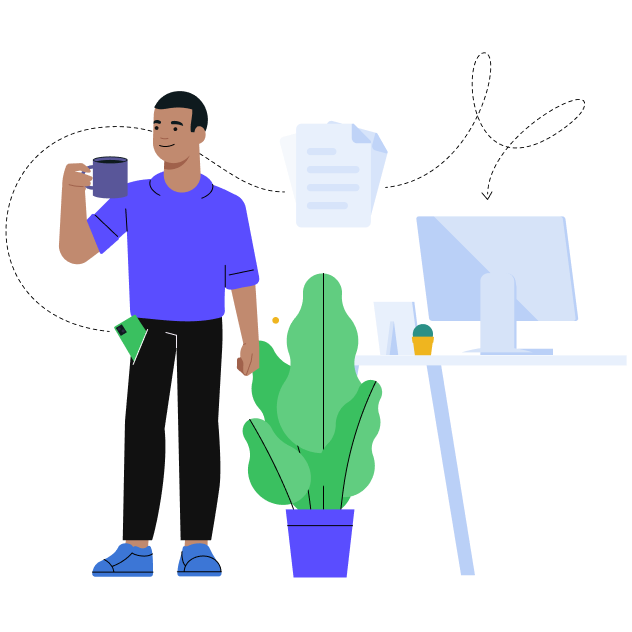 How to eliminate repetitive bookkeeping tasks?
Book a demo
and we will show you how
It could lead to efficiency bottlenecks, misallocated resources, and a risk of losing the budget to maverick spending (purchasing goods/services outside the defined spending policy).
Fortunately, there are accounts payable automation best practices to improve compliance, boost productivity, and increase the efficiency of your AP department. But for better appreciation, let's first learn about the AP automation process in a typical business.
What is AP Automation?
Accounts Payable (AP) Automation is a set of processes and tools automating your finance team's daily tasks. Instead of entering the data manually, AP automation is done digitally – from invoices to purchase orders.
Yet, some 55% of businesses still handle financial data manually.[1] That manual process requires costly personnel, introduces room for errors, and takes time. 
Automating the accounts payable process in your business frees your team to focus on more important tasks in the back office and adds value to the company. Here are some of the best practices for AP automation:
10 AP Automation Best Practices
1. Plan for complexity
Growth is a traditional marker of business success. Yet, with growth comes complexity. You must cope with increasing product and service categories, different markets, numerous customer segments and channels, and compliance challenges.
Even processes in an accounts payable department are almost always complicated. They can be long and confusing – from creating requisition to manager's approval and VP approval to finance review, then issuance of invoice.
That's why one of the best AP automation best practices is to plan for complexity. You may use a workflow diagram to document the process you plan to automate. This will help you see the importance or insignificance of a particular step or decision point.
Once you have your rules in place, it's easier to, later on, customize your AP automation software to enforce workflow best practices.
2. Align AP automation with overall business objectives
Your AP objectives need to align with your overall business objectives. This will help ensure that your business needs won't be deprioritized and will secure the future success of your business. And when your accounts payable process succeeds, so does your organization.
3. Have your team on board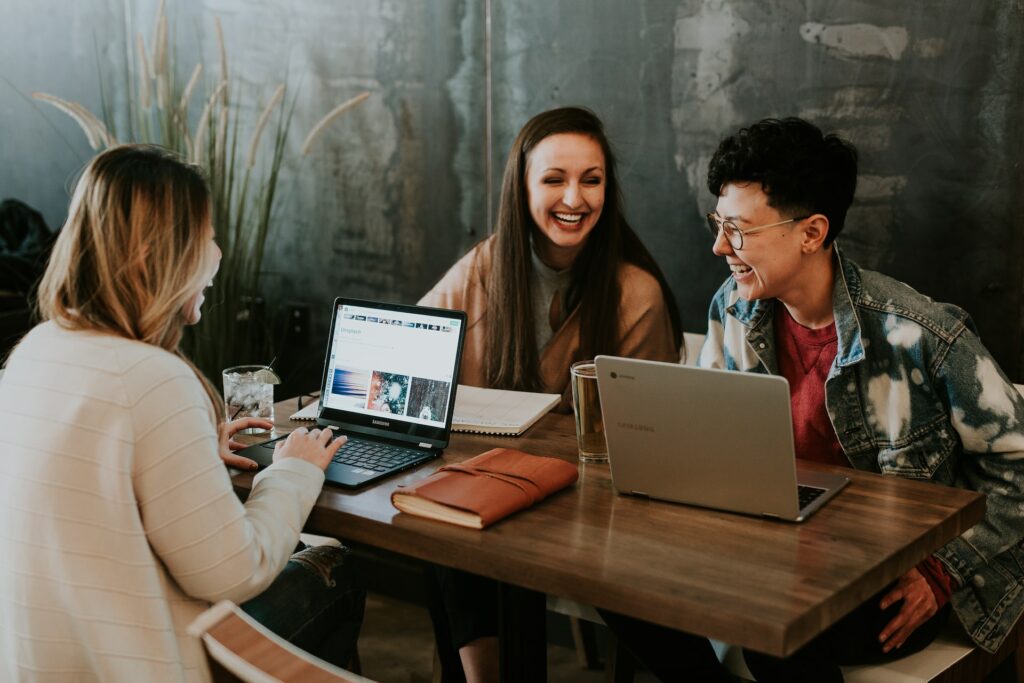 Unsplash
Ultimately, you'll need people in your accounts payable team to use your AP automation solution. So, it's important to discuss any improvements with your team.
Having them on board s will also help you know that you're addressing the root of the issue with their expertise. As much as possible, consult them early in the decision-making process to know you're investing in the right tool or building the AP system they need.
Ask your team what they like about your existing accounts payable processes, what challenges them, what concerns they have about the possible changes, and what solutions they believe will have the biggest impact.
4. Enter new invoices immediately
The average small-to-medium size company takes about nine days to process a single invoice using a manual AP process. This leads to lengthy approval times. 
In fact, the biggest hurdle for AP in 2022 is that invoice and payment approvals take too long. [2]
This is why the next AP automation best practice you should consider is to enter new invoices promptly. Make it a habit for your team to enter new invoices into the system the day they receive them.
Doing so allows you to track transactions more effectively and get the maximum benefits of outstanding days payable (DPO). It is a financial ratio that indicates the average time it takes to pay invoices for goods and services to trade creditors, including financiers, vendors, and suppliers.
Do you want to automate invoice processing for your business? Anyone can do it with Envoice's smart and adaptive platform. Try it free for 14 days. No credit card required.
5. Maintain supplier and vendor communication
Communicating with your suppliers and vendors is just as important as having your AP team fully on board. Your success will also depend on their willingness to adapt to new AP procedures.
Ensure that your automated AP software and the one used by your suppliers and vendors can share information and are compatible. The software should also not expose either party to data they shouldn't have access to.
If they are unwilling to adapt or their software is incompatible, maintain good communication. This way, suppliers stay updated on your policies and protocols and will eventually be familiar with how your system handles payments and invoices.
This frees up your accounts payable department from many customer service calls.
6. Store digital records
Another best AP automation practice is to store digital records. Paper records take up large storage space. Moreover, it's often time-consuming and difficult to find information in paper files.
A water leak or fire can also quickly destroy a year's data. That's why you're going to prefer digital records of your business invoices as well as the processing history. Digital records are easy to search and secure and won't get damaged or lost as easily as paper records.
7. Mind the metrics
To maximize the efficiency and bottlenecks of the accounts payable department, businesses should define their key performance indicators (KPIs). It'll help the AP team measure their performance against main business objects and set a target for improvement.
Invoice validation is one of the most important KPIs for accounts payable. The purchase order and invoice must match to ensure a smooth transaction. Your AP process will be less expensive and more accurate the more invoices are linked to purchase orders. 
Other AP performance metrics to track are:
Number of invoices

Cost to process each invoice

Number of invoices processed

Discount captures

Number of invoice errors

Invoice cycle time

Rate of wrong payments

Discounts missed
8. Sort out tax data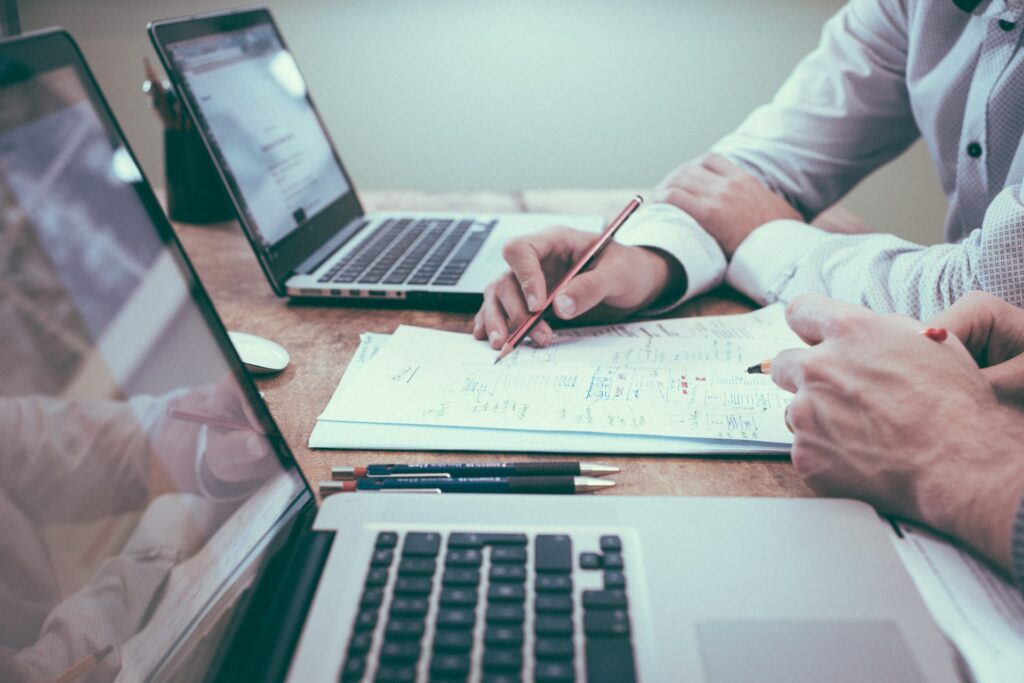 Unsplash
Tax season can be particularly challenging for the AP team, especially if they don't have all the data they need on file. As such, it's a good strategy to have a W-9 form (used to collect taxpayer identification numbers and social security numbers) for each vendor before paying them.
Implementing this process will save your AP team from hassle when preparing for IRS 1099 forms if you're in the US. In addition, it'll help you avoid penalties for non-compliance with reportorial requirements.
Automating helps with both audits and taxes by supporting best AP practices. If you have implemented a digitized records system, all the data you need for taxes will be easier to access. Moreover, controls built into the AP tool of your choice can help ensure accurate tax info for less risk of delays and other problems caused by spotting issues in your financial records.
9. Automate in phases
Automating your accounts payable is a big change. However, it shouldn't feel like you're pushing your ledgers off a cliff.
It may be best to roll out your automated process in phases instead. This way, there's enough time to troubleshoot any possible problem between phases. Good accounts payable automation software can solve problems, but improper setup may lead to bigger issues.
It's also a good idea to talk to everyone who uses your software and ask for their feedback. A short survey will be helpful to track processes that are working and those that don't. Additionally, be ready for a learning curve.
You can reap the maximum benefits by giving your team enough time to adapt to the new process. Which part of your account payable process can you automate that will likely lead to the best return on your investment? Begin there.
It's time to ditch the manual accounting process and transition to the 21st-century business tool. Find out here How to Make Your Accounts Payable Paperless.
10. Get leaders to support the change
Company and organizational changes are typically pursued because the management believes that the transition will allow the company to operate at a higher level – becoming more productive, innovative, efficient, and profitable. 
Yet, a change that's managed incorrectly can be a double-edged sword. It can lead to poor performance from employees and loss of productivity. This is where leaders and managers play significant roles.
Get your leaders to support the adoption of new technology. For that to happen, key decision-makers should know how any changes will help achieve a justifiable ROI and support business goals.
People Also Ask: FAQs About AP Automation
What should I look for in AP automation software?
The best AP automation system must have solid general accounts payable features, such as vendor payments tracking, purchase order tracking, and vendor tracking. 
A good AP system should also help you avoid unnecessary delays in processing invoices and reduce manual data entry. The accuracy of invoice data captures matters likewise. Before choosing an automation system for your company, ensure it integrates with your ERP or accounting software.
How can I improve my accounts payable process?
Aside from automating your workflow, some ways to improve your accounts payable process are to evaluate how you work with vendors, keep your internet budget organized and updated, and build your cash reserve.
Why do companies invest in AP automation?
The top reasons companies invest in AP automation are recognizable cost savings, improved accuracy, easier compliance and monitoring, improvements in time efficiency, more cooperative teamwork, and improved vendor satisfaction.
Now Is the Time To Move to AP Automation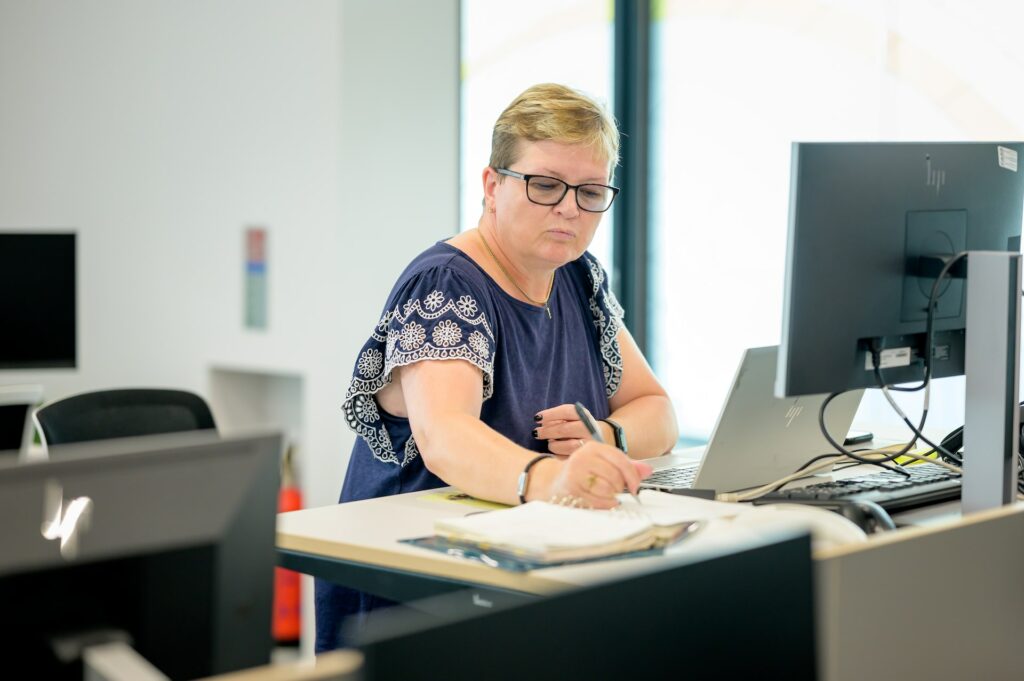 Unsplash
These AP automation best practices will help improve your accounts payable solution and transform your AP department. 
With fewer time-consuming errors to correct, you focus on value-added and priority tasks, tackle early payment discounts, avoid costly fees, and improve your business's bottom line.
Looking for an easy to use accounting tool to help improve your AP process flow? Check out Envoice today.
Article Sources:
[1] https://www.corporatespending.com/
STAY ALWAYS TUNED
Subscribe to newsletter
STAY ALWAYS TUNED
Still not sure?
Don't spend time on manual work
Streamline processes
Automate your invoice flow
Integrate with the tools you rely on every day
Request demo