Accounts Receivable
Accounts Receivable Automation Benefits That Propel Business Growth
November 1, 2023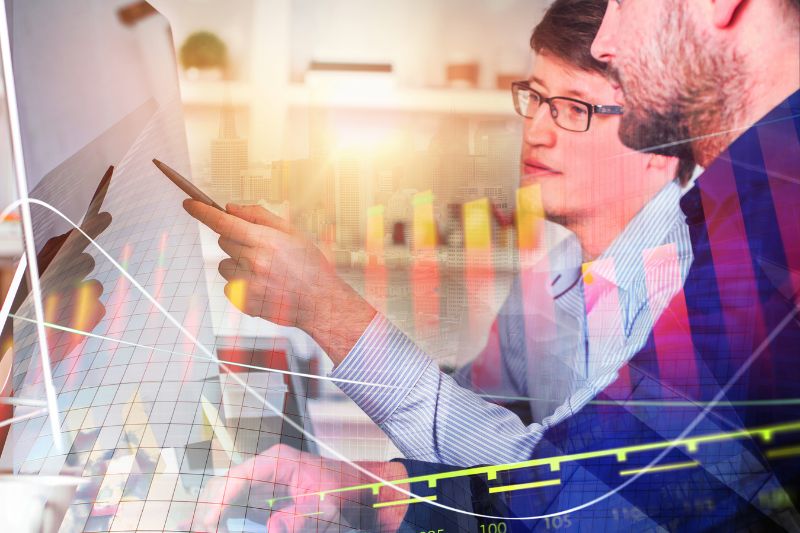 Allowing customers to pay 30, 60, or even 90 days later can translate to more sales, but there are associated risks. If you're not accepting cash upfront, you need someone to follow up with collections and send payment reminders. Otherwise, you'd be setting up your business for failure.
Unfortunately, managing accounts receivables can be challenging. If you're extending credit, you need extra resources to manage it.
Extending Credit Requires an Effective Accounts Receivable Management Strategy
Without an accounts receivable strategy, client accounts can go past due. Late customer payments almost always lead to problems like cash flow issues.
In the last year, about 50% of businesses experienced late payments. Insufficient funds affect all business operations – especially if you have a small business with limited funding. A QuickBooks survey reveals that 40% of SMBs indicated they may have to close their doors if late payments continue in the next year.[1]
Produce invoices quickly and accurately with our invoicing feature and email them directly to your clients.  Find out how.
Why Late Payments Kill Businesses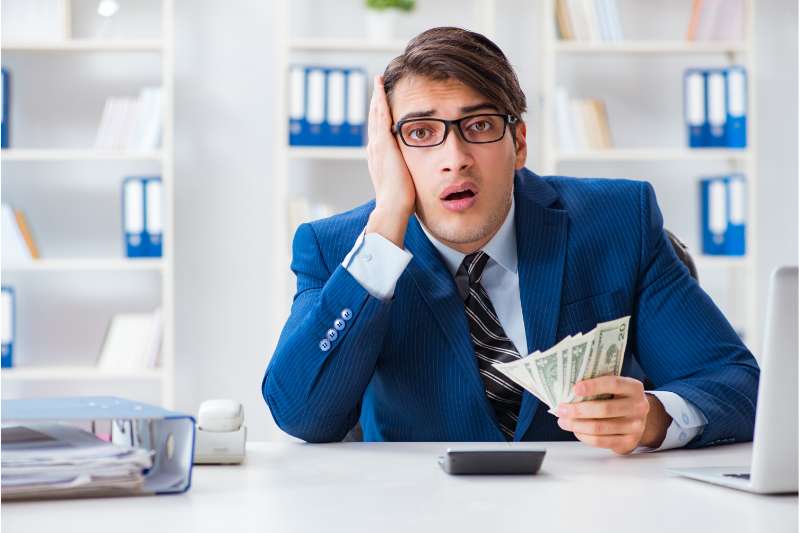 If you're the one dealing with late payments, then you know that you've done at least one of these things to juggle cash flow:
Compensated for reduced cash flow by taking money from one area and giving to another.
Spent long hours tracking past-due accounts and chasing invoices
Held off on making necessary promotions and holding off on maintenance and asset replacement because you don't have funds
Let go of opportunities to expand and reinvest due to limited cash.
Felt the burnout that comes with always having to ask for money and find cash to give critical business areas.
We can't make money appear out of nowhere, but we can give you a tool that will help you manage this process efficiently, reducing the number of hours you spend on dealing with these problems.
Sign up for our FREE TRIAL and see for yourself how easy it is.
How AR Automation Works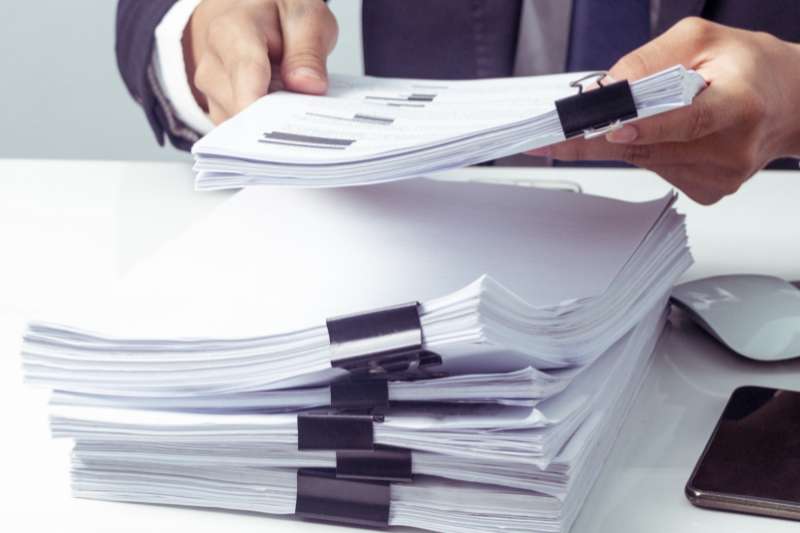 Technology will take care of all the repetitive daily tasks, like manual data entry, and allow your team to focus on the collection process.
Accounts receivable automation allows you to get more done since it uses Artificial Intelligence and related technologies can perform labor-intensive tasks such as data entry.
By automating AR processes, you can perform these tasks without human intervention:
Invoice customer orders
Add new customer data to your platform
Creating electronic invoices and sending them to clients
Validating data to reduce errors
Processing payments
Tracking invoice status for all clients
Sending payment reminders
Leveraging AR automation technology today is not only possible, it is also cost-effective.
Third-party providers like Envoice offer subscriptions to help businesses solve AR pain points without investing large sums in developing in-house accounts receivable software.
With Envoice, you can start automating accounts receivable processes by signing up for an account. Step 2 requires integrating your accounting software into Envocie, and that's it.
You can start automating part of your accounts receivable process, manage invoices in your Envoice account, and push data directly into the linked accounting platform.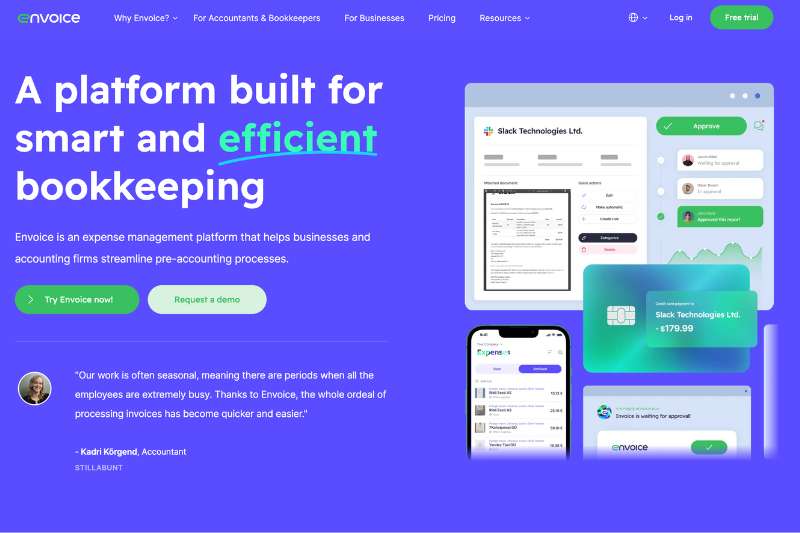 What could be better than enjoying the benefits of a powerful automated reconciliation tool, that tracks all incoming payments. All this for only a small monthly fee! If you agree, sign up for our services and you could be relieved of a mountain of paperwork today.
Benefits of using Envoice
Give yourself a powerful tool that can provide your business processes with a much-needed boost in efficiency.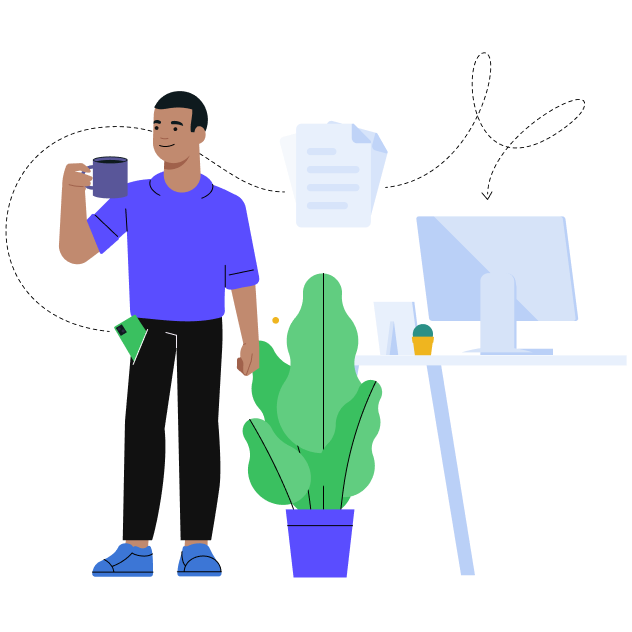 How to eliminate repetitive bookkeeping tasks?
Book a demo
and we will show you how
Create professional invoices and send them directly
By streamlining your invoicing process and having all the tasks done in one place you can generate and send invoices using Envoice's software. You can also generate smart rules based on the products and services you offer. Every invoice will be accurate and delivered on time.
Higher Accuracy and Timely Reporting
Human error is one of the biggest issues with any manual process – including accounts receivable management. Getting rid of human error makes you less likely to encounter problems like:
Mistakes in data entry or typographical errors when entering data.
Issues with client payments entered into another client's account.
Incorrectly allocated payments
AR automation solutions eliminated the issues above, but they take accounts receivable management to the next level by providing a platform to track and monitor unpaid invoices.
With AI-powered AR software, you can stop relying on spreadsheets which are notorious for containing errors, or legacy systems that still rely on your staff to enter information manually.
Fewer Errors
About 93% of firms that automated at least 50% of their accounts receivable processes feel satisfied with the results. Meanwhile, 63% of firms with a highly automated AR process experience fewer errors.[3]
Higher Employee Productivity
When mistakes and errors decrease, so does employee workload. AR automation frees up hours for you and your employees through automatic validation and checking based on rules. Instead of sending statements of accounts one by one to each customer, you can schedule reminders through the system. You can focus on going after unresponsive clients or dealing with account disputes.
Reduce Turnaround Time for Month-End Reports
AR automation also allows integration with your accounting system. With this feature, you can push all invoice-related information from the AR platform so it syncs with your accounting software. You can eliminate double entry into multiple systems which reduces your workload when the month-end comes around. Generating reports faster also makes it easier for business owners and managers to assess business performance and make better decisions.
Convinced that you need an automation tool? Then don't procrastinate, request a demo today!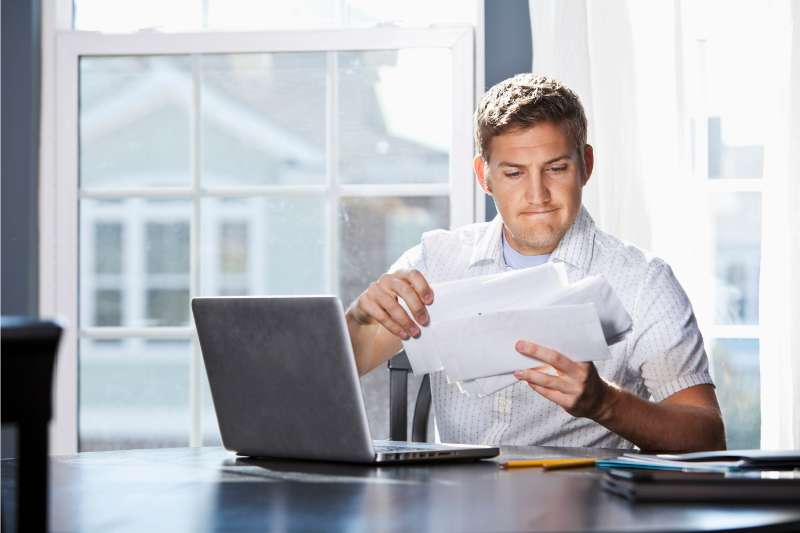 More Efficient Collection Process
Automating the collection process can help you implement a better collection process. Reducing manual work frees up staff time – you don't have to increase headcount even if you extend credit terms to almost all your customers. Maximizing staff time helps you reduce labor costs. Since you don't have to send payment reminders by mail, you can decrease spending on suppliers, printing, postage, and transportation.
AR automation makes it easier for your team to send overdue notice reminders to customers. Since your AR team wouldn't have to send emails one at a time, they can save hours, if not days, to send out all reminders. Using AR software also allows you to do an automatic match between payments received and customer accounts. With this feature, you can see the status of a customer account in real-time.
Better Cash Flow Management
Cash is the lifeblood of business, but companies and entrepreneurs are struggling with having enough funding to run a business. Small businesses are especially at risk with 40% reporting that their biggest financial challenge in the past 12 months is inconsistent cash flows. If you are extending credit terms to your customers, you are likely in the same boat.
When you're extending credit terms to your customers, you accept various risks. Since you will allow customers to pay later, you need to have the necessary cash buffer to tide you over until the scheduled payment date for your clients. You won't receive cash from your client until the date you close the sale and deliver goods and services until their due date, but you must spend money.
Not surprisingly, cash is often tight for companies that allow clients to pay in 30 or more days. When clients fail to pay on the expected date, businesses can struggle with funding and maintaining regular business operations.
With AR automation, you can gain deeper insights into your accounts payable process, allowing you to make more accurate cash forecasts. Businesses are putting more weight on their ability to forecast cash flows. In 2021, 13% of companies considered forecasting as a pain point. In 2023, 39% of companies struggle with generating accurate cash flow forecasts.[4]
Accounts receivable automation software allows you to gain deeper insights into your AR transactions to help you not only collect faster but also improve cash flow forecasts.
Enhanced Dashboards for Enhanced Visibility
Tracking AR results and performance is the first step to implementing effective collection and payment policies. If you're stuck with legacy systems and traditional ways of managing accounts receivable – having the information you need can be challenging.
Visibility into the status of AR is a common problem in many organizations. For instance, 37% of businesses want better visibility in unapplied payments, and 39% want to know why.[4]
Automation addresses this need by providing access to your accounts receivables. As long as all information is in your database, you can create customized reports to see trends, identify areas for improvement, and understand customer behavior. As a result, you can implement better policies or implement new guidelines to reduce issues and collect payments faster while maintaining excellent customer service.
AR automation helps you make decisions based on data, not guesswork. As a result, you can understand your customers and market better, find avenues to maximize growth and create a profitable and resilient business.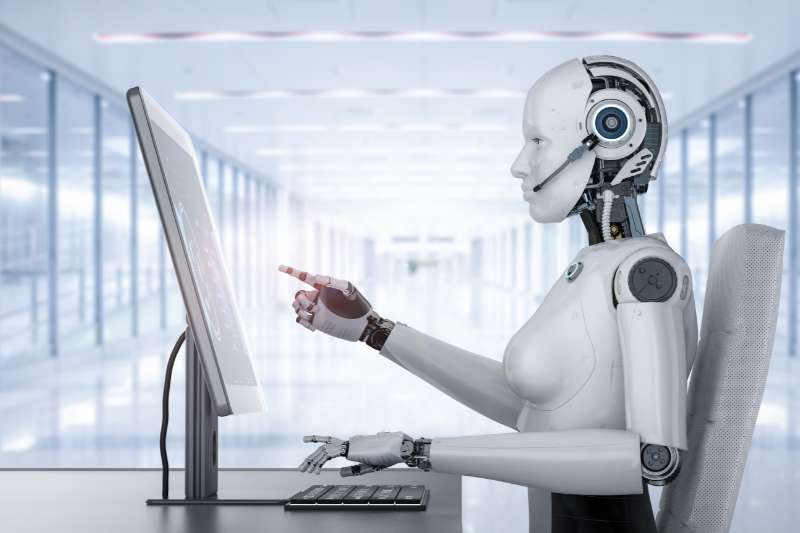 Get Paid Faster, Automate Invoicing with Envoice
Accounts receivable automation provides an affordable way for businesses to improve cash flow management without overspending. With the uncertain times, you need to focus on business processes you can control. Eliminating manual processes through automation allows your business to maintain a low headcount while implementing an effective AR management strategy.
Despite all the advantages of using accounts receivable software, only 24% of businesses use digital software to manage AR. If you're among the 76% who are still using manual processes to put AR under control – it may be time for a change.[2]
Legacy computer systems that require spreadsheet reconciliation could be holding you back.
Start your accounts receivable transformation today with Envoice to unlock more opportunities to optimize cash flows and get paid faster. Sign up for a FREE Trial and see how automation makes AR management easier and more efficient for your team.
STAY ALWAYS TUNED
Subscribe to newsletter
STAY ALWAYS TUNED
Still not sure?
Don't spend time on manual work
Streamline processes
Automate your invoice flow
Integrate with the tools you rely on every day
Request demo