Resources & Tips
Controller vs Accountant – What are the main differences?
June 6, 2022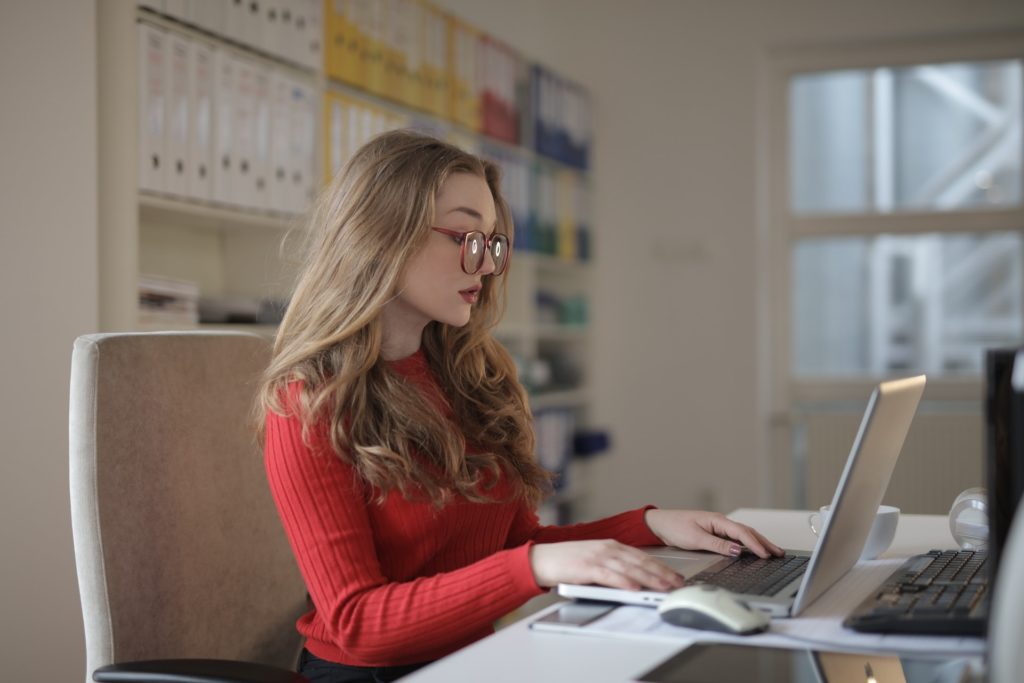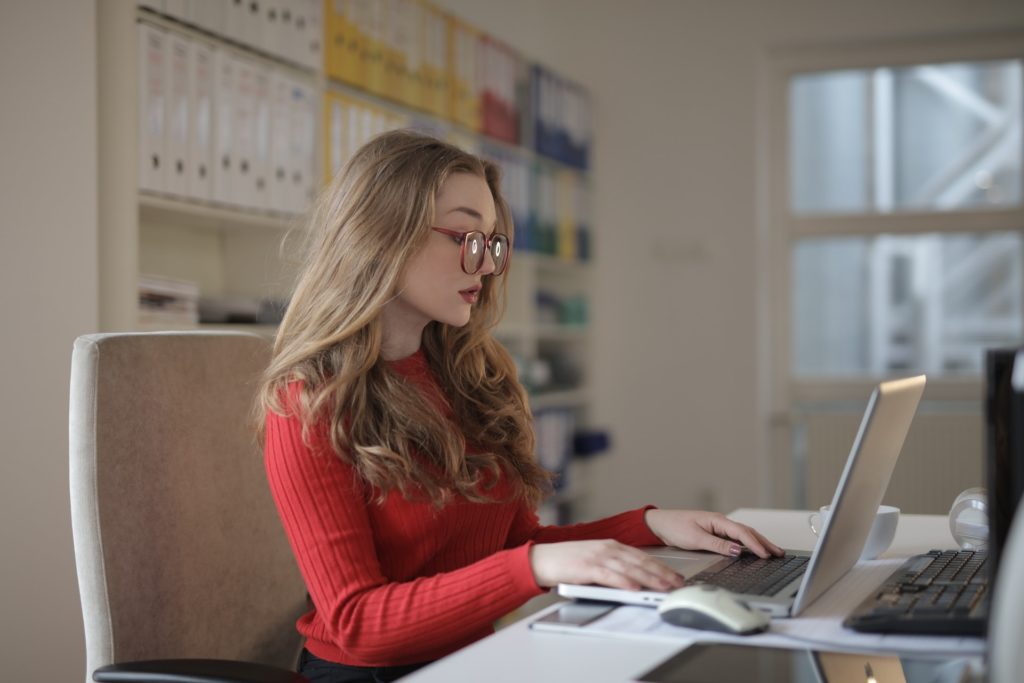 Pexels
No matter how large or successful your business is, it is always a challenge to build your company's financial infrastructure.
Many companies find themselves asking: What are the key differences between a controller and an accountant? The two roles are closely related. However, the most significant difference is the level of oversight controllers provide for their organization.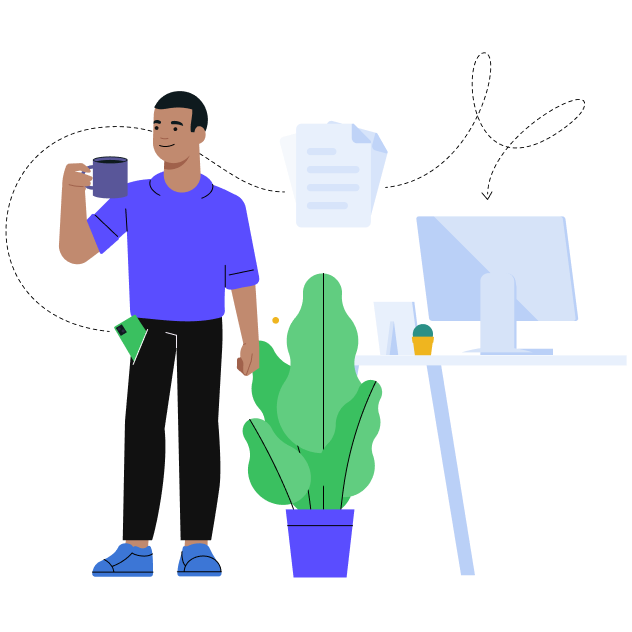 How to eliminate repetitive bookkeeping tasks?
Book a demo
and we will show you how
Controllers generally start out as public accountants or work in corporate settings. Over time, they gain the needed years of experience to successfully fulfill the controller's role.
Although the two roles have differences, neither one should be considered less valuable than the other. Both carry out necessary functions on any accounting team.
In this post, we break down the key differences between an accountant and a controller to help you understand how both provide critical roles in the success of your business.
What Is an Accountant?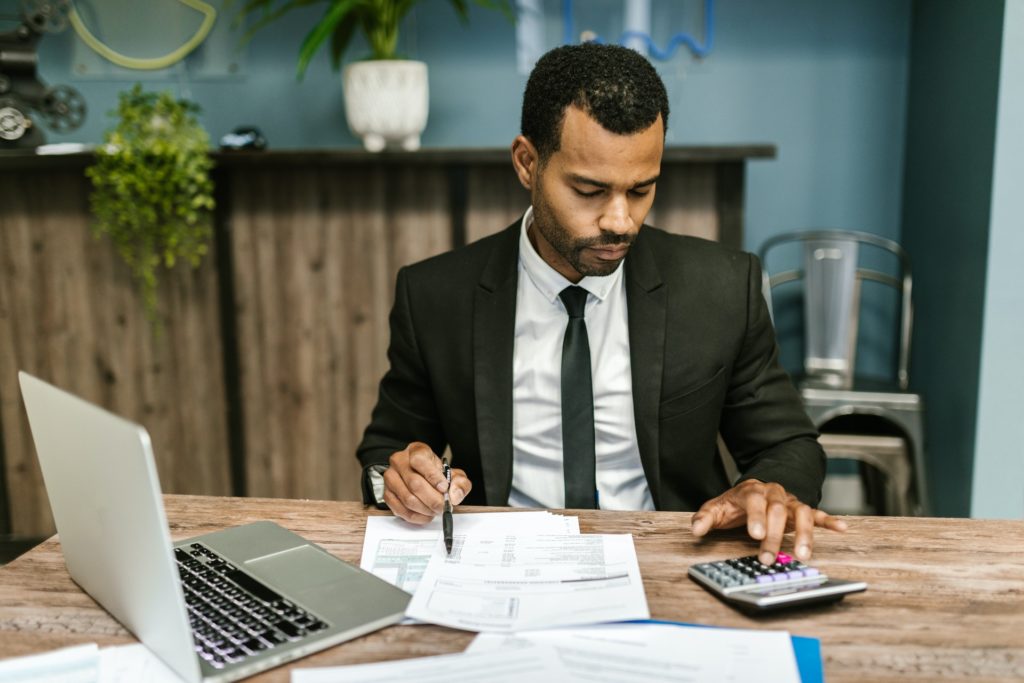 Pexels.
In general, accountants perform tasks that are more specific and simpler than those of controllers. An accountant can work in any number of specialized areas, such as:
Auditing
Tax accounting
Cost accounting
Internal reports
Accounting functions can also include many of the responsibilities that a bookkeeper holds. In large organizations, accountants may oversee the bookkeeping staff and build on the information given to them by the bookkeeper.
Also read: Bookkeeper vs. Accountant – What Are the Core Differences?
With an accounting background, many become CPAs (Certified Public Accountants) which holds them to a strict level of ethics similar to those in the medical industry. (1)
As CPAs, they are now qualified to understand how to complete all bookkeeping tasks and oversee other bookkeepers. They may also work to benefit the company's well-being in other areas, such as preventing fraud and maintaining financial report accuracy for co-workers, investors, creditors, and regulators.
What is a Controller? 
Controllers can take on several different responsibilities that all fall under the umbrella of managing the accounting department. Controllers may set up an accounting framework for smaller companies or work as an overseer at larger companies.
Regardless of the company's size, controllers are basically the main accounting officers that oversee accounting staff and ensure the accounting actions for their respective organizations operate smoothly.
Some of the responsibilities a controller may take on include:
the implementation of policies and procedures
safeguarding company assets
creating budgets
handling risk management
handling payroll (executive)
creating variance reviews
inventory overview
going over financial statements
preparing financial statements
implementing financial and accounting systems
signing sales tax returns, tax compliance
managing the bookkeeper, signing cheques, creating difficult journal entries
processing payroll
coordinating with CPAs on audits and tax returns
It is imperative that they have some financial data analysis skills. Controllers fulfill some forecasting responsibilities, having to provide advice and detailed financial analysis to the company's chief executives.
How does an accountant become a controller?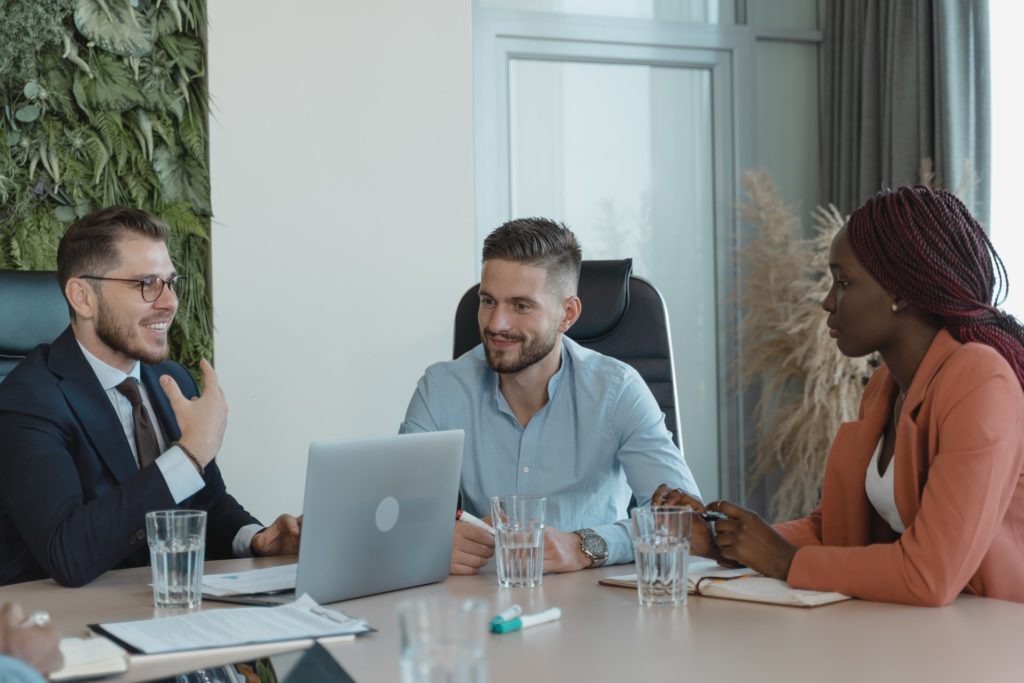 Pexels
As mentioned earlier, even though a controller oversees accounting operations, the work an accountant does should not be viewed as less valuable. Still, as some accountants gain experience and may pursue senior-level accounting positions, others choose to become controllers.
For an accountant to become a controller, we've noted just some of the several steps they have to take:
Before pursuing a leadership position, you can expect to begin your career as an auditor, accountant, or financial analyst. Starting their careers in an entry-level role allows accountants to build up the financial experience necessary to pursue a controller position and even work with the chief financial officer.
Before companies trust you to manage the financial team as a controller, they often expect at least two years of leadership experience and 5 to 7 years of experience with finance and accounting operations.
A great way to gain leadership experience before applying for a financial controller position is to work as an assistant controller.
A great way to get noticed by a company is to show that you have extensive knowledge in the field by getting a finance or accounting certification.
Many accountants become eligible for a controller position with a CPA or CMA. For instance, an accountant that starts in public accounting gains the experience required for a Certified Public Accountant (CPA) license. At the same time, those who begin their careers in a corporate setting can pursue the Certified Management Accountant (CMA) certificate.
What are the key differences between an accountant and a controller?
There may be some job duties that overlap between controllers and accountants. But there are several key differences between the two roles. Notice just four key aspects that mark the main differences between an accountant and a controller.
Education and certification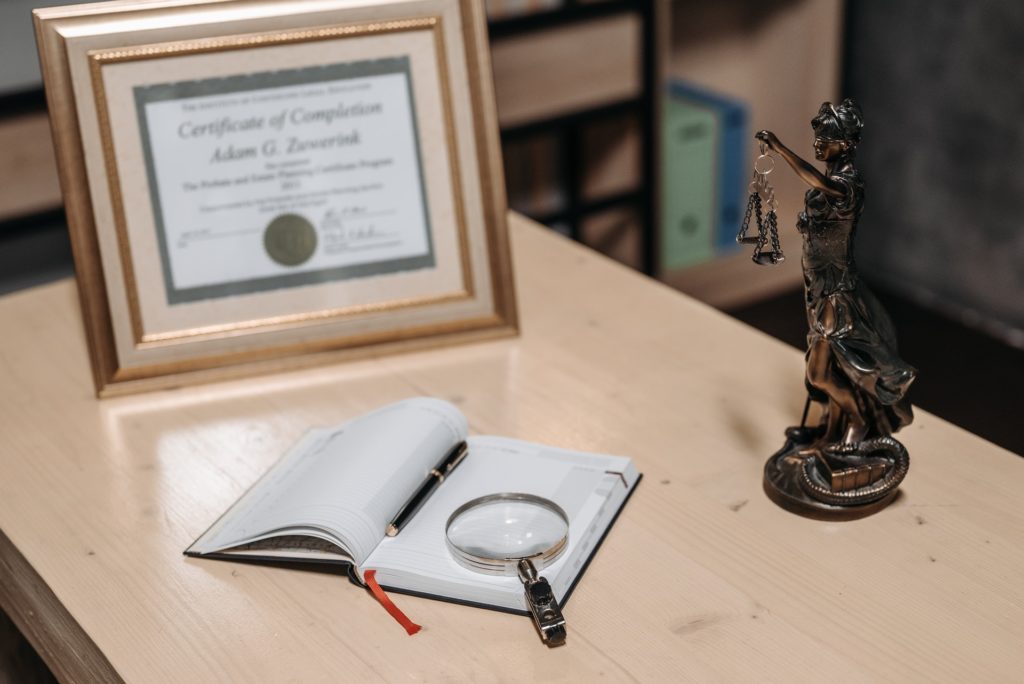 Pexels
Most accountants have a degree related to the field. For example, many obtain a four-year degree in accounting, finance or statistics, mathematics, or economics.
In general, however, employers prefer (if not require) accountants to have a deep understanding of financial data and generally accepted accounting principles (GAAP).
Additionally, if an accountant wishes to advance to a senior-level accounting position, they must obtain their CPA credentials. There are other advanced certifications for accountants who want to advance to higher-level accounting roles, such as the certified management accountant (CMA) and the chartered financial analyst (CFA) credentials.
On the other hand, as mentioned earlier, Controllers often perform roles that overlap that of accountants. So while it doesn't take years of direct accounting experience to become a controller, it does help.
Controllers, especially for larger businesses, have a wider range of practices than their accounting counterparts. Many controllers hold a Master of Business Administration (MBA) or another advanced graduate degree in finance.
Key Differences in Salary
There is a marked difference in the salary potential between the two roles.
The average salary for mid-or upper-level accountants varies depending on their role and the credentials they hold. But according to the Bureau of Labor Statistics (BLS), the median annual wage for accountants and auditors in 2021 was $77,250 ($37.14 per hour) (2)
Accountants have the opportunity for career advancement opportunities, which often provide higher income potential. Some positions, such as tax managers or internal audit managers, can earn as much as $130,000. (3)
According to BLS data, the median annual salary for financial managers — which would include the role of controllers — was $131,710 ($63.32 per hour) in 2021. (4)
In some industries, the term "controller" can indicate an even higher senior position and an even higher salary.
Both accountants and controllers have a similar foundation in accounting. The main difference is the scope in which a controller operates and the operational and financial expertise that they hold.
An accountant's job responsibilities are more focused on accounting practices and procedures. An accountant can work in any number of specialized areas, such as tax preparation or auditing. Job duties will include reviewing monthly bookkeeping figures to ensure accurate financial records and financial reports. Many accountants find their careers rewarding, but accounting can also be stressful.
A controller's job focused more on the oversight of accounting infrastructure. The controller is responsible for directing accounting processes, overseeing accounting staff, and delegating tasks. They supervise and ensure the accounting staff meets deadlines for tasks related to these processes.
Accountants are more specialized in specific fields than controllers are. For instance, if an accountant works in the retirement field, they will focus on helping seniors and those about to retire with financial and retirement planning. Tax accountants will specialize in preparing and filing tax returns.
Controllers' roles are more general and oversee a company's accounting infrastructure. This is especially true in larger industries. Because their jobs are focused on broader processes within a company's financial department, controllers are generally not needed to specialize in a specific financial field.
Although they are not specialists, controllers oversee entire accounting departments, so they must maintain a wide range of skills.
Which One Do You Need For Your Business?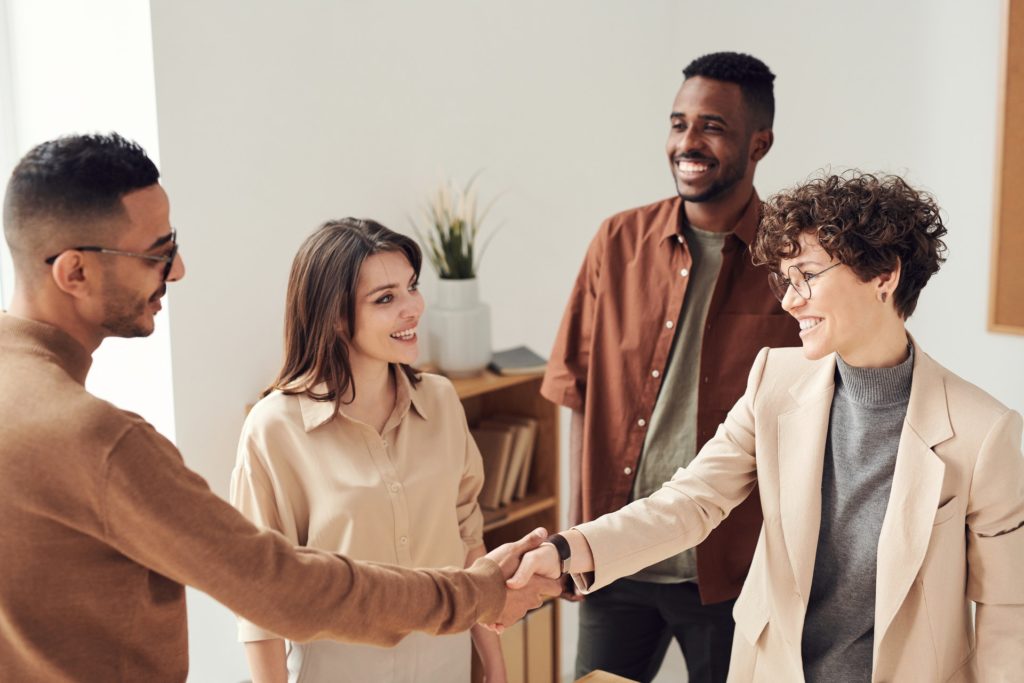 Pexels
To wrap up, the main difference between an accountant and a controller is the level of oversight each role will have. An accountant usually specializes in a particular field and reconciles the work of a bookkeeper. Controllers, on the other hand, start as public accountants or work in public settings before gaining the experience needed to successfully oversee entire accounting operations.
Both positions carry out vital functions on any business accounting team. So the question isn't, "Which one do I need for my business?" but rather, "How can I afford both?". A team of experts working efficiently together will deliver the most productive and efficient way to handle your accounting needs.
At Envoice, we realize that every company has accounting needs unique to them. No matter how large or successful your business is, it is always a challenge to organize your company's financial infrastructure.
Our full-service team is ready to help you construct an in-depth accounting plan tailored to your business.
Are you ready to see how you can automate your tasks and make your business model more effective? Contact Envoice today to see how our tools and expertise can take your accounting to the next level.
Article Sources/Additional Links:
(1) https://www.accounting.com
STAY ALWAYS TUNED
Subscribe to newsletter
STAY ALWAYS TUNED
Still not sure?
Don't spend time on manual work
Streamline processes
Automate your invoice flow
Integrate with the tools you rely on every day
Request demo