Invoicing
Divvy vs. Expensify – Which One to Opt For
February 3, 2023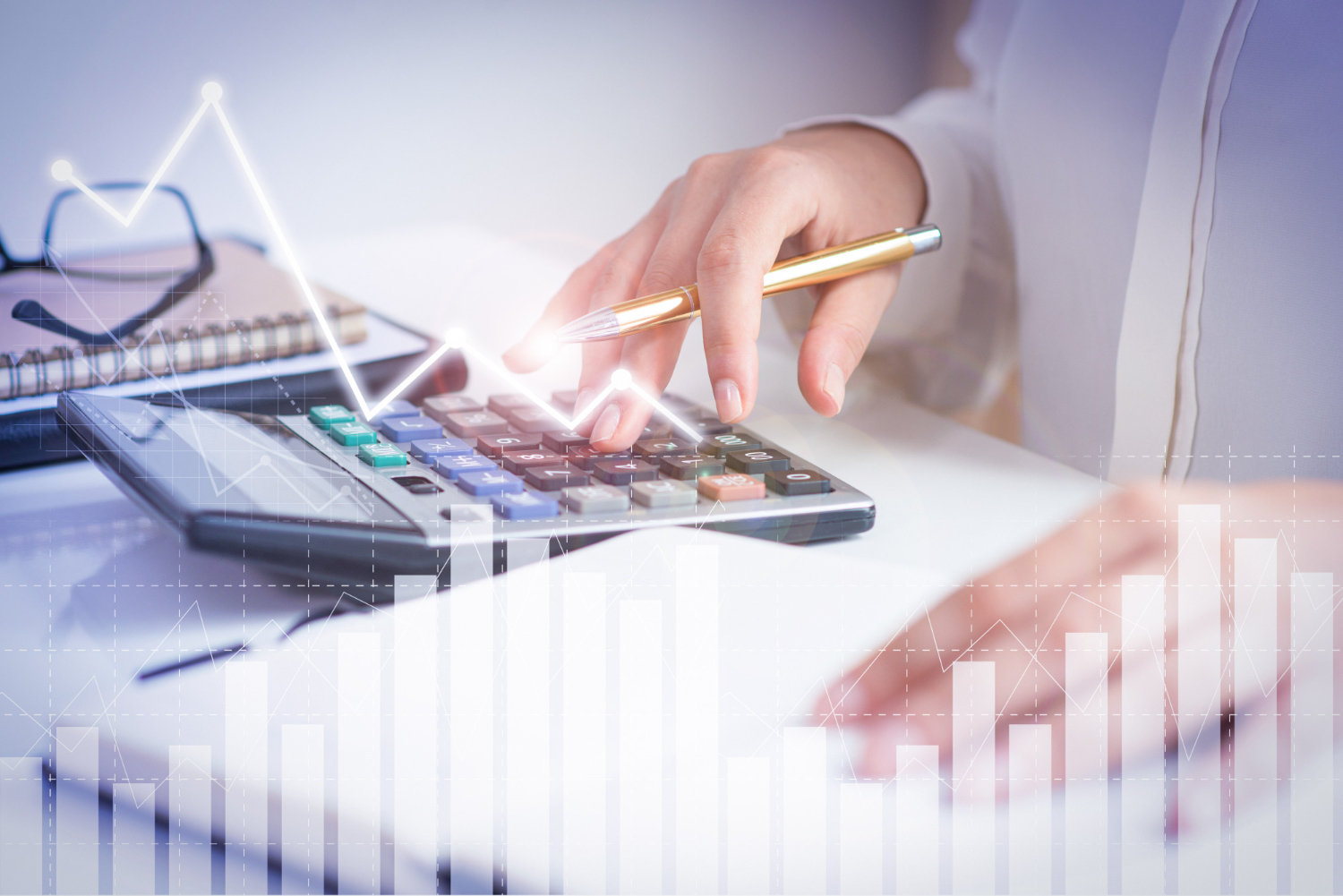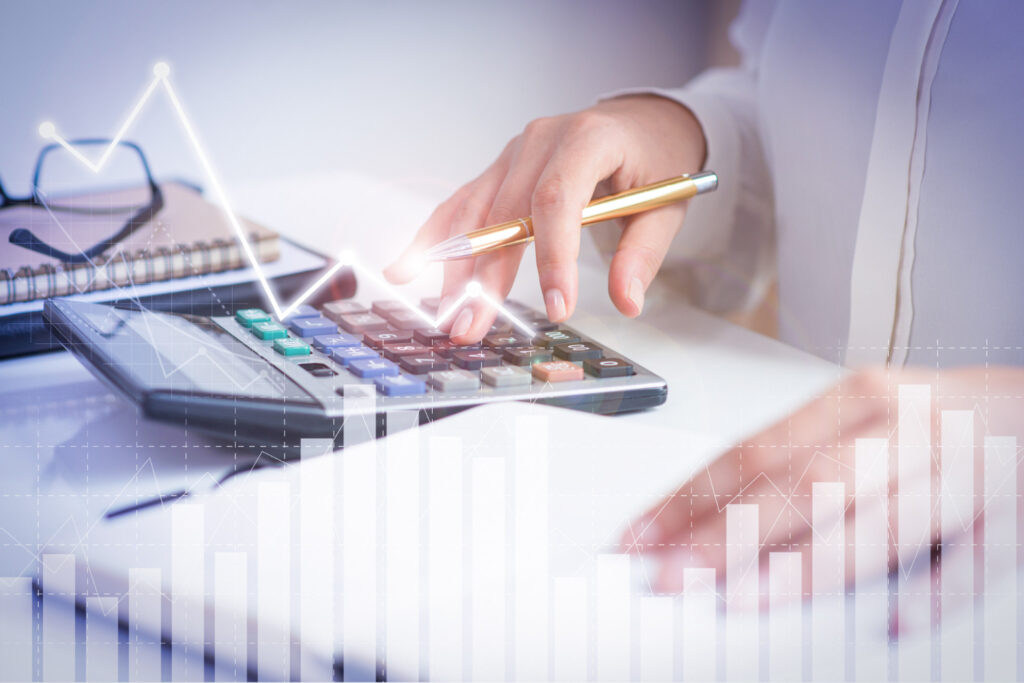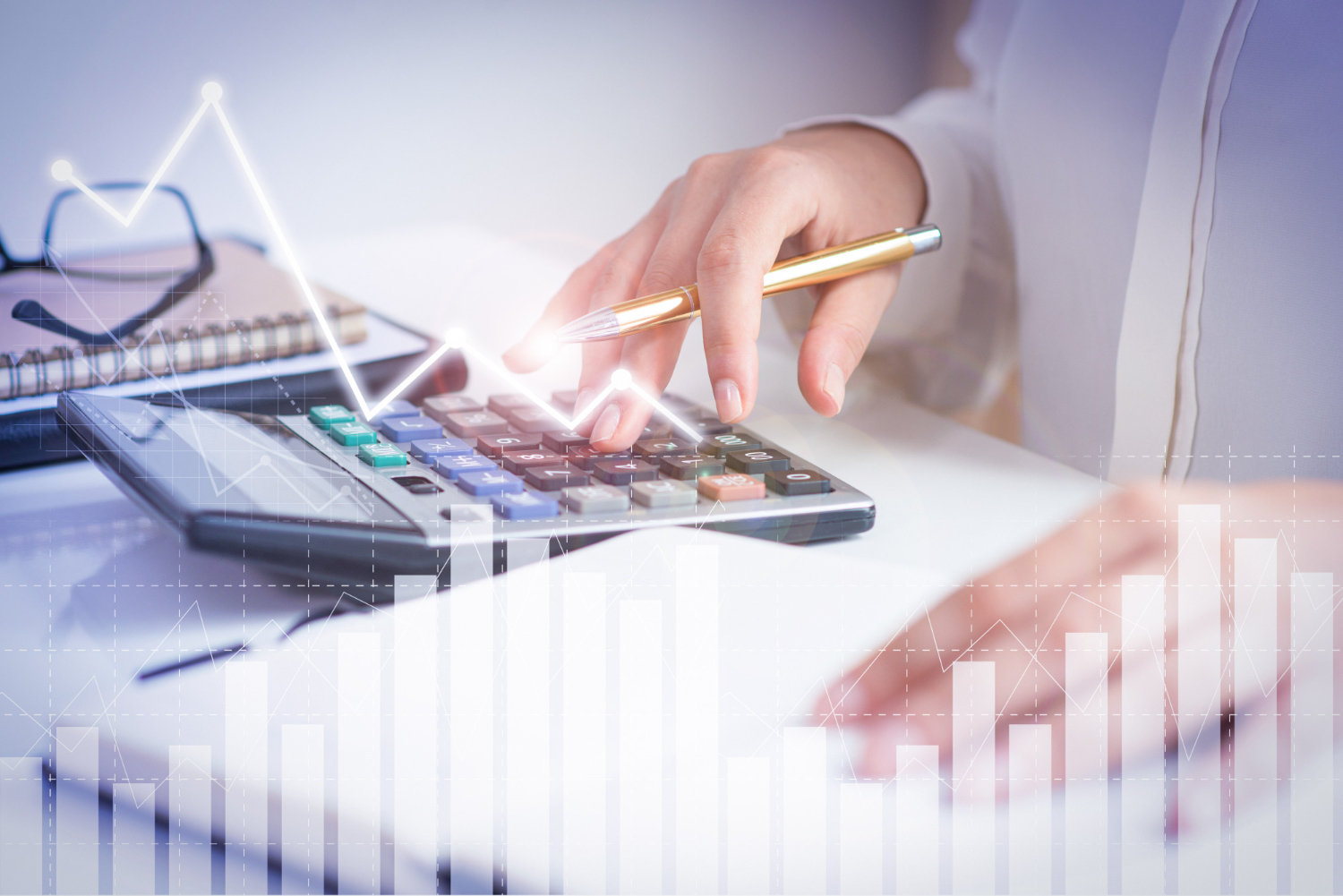 Introduction
When you think of the occupations that hate admin, paperwork and reporting – who comes to mind?
Salespeople and creatives, right?  Yeh, I can see the nodding already. If you happen to be that person, your eyes are already glazing over from boredom.
Don't zone out yet!  You're about to hear about two products that can make this whole admin thing easier and much more enjoyable.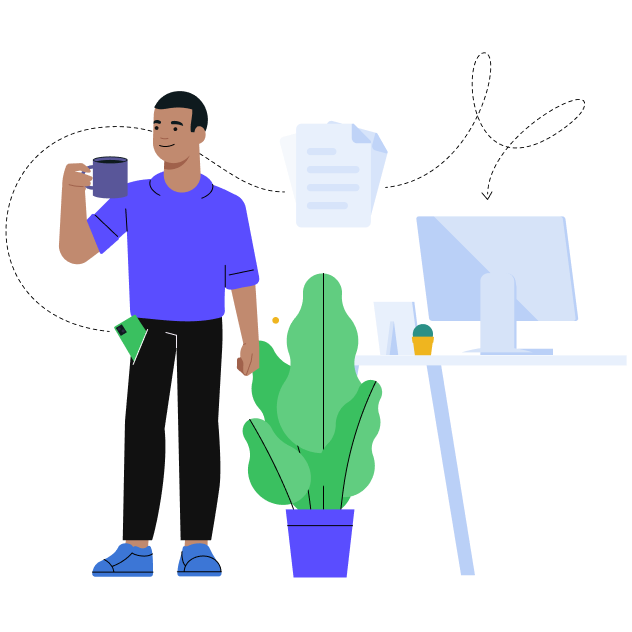 How to eliminate repetitive bookkeeping tasks?
Book a demo
and we will show you how
If chasing receipts and tracking expenses 30-60 days later has been more than you can bear, hang in there.  It's about to get a whole lot better. 
Divvy and Expensify are two sides of the same expense management coin that will provide you with the technology to track expenses and spend automatically – goodbye paperwork!
Don't waste time doing things you don't really care about with real-time expense tracking.
An Overview of Divvy and Expensify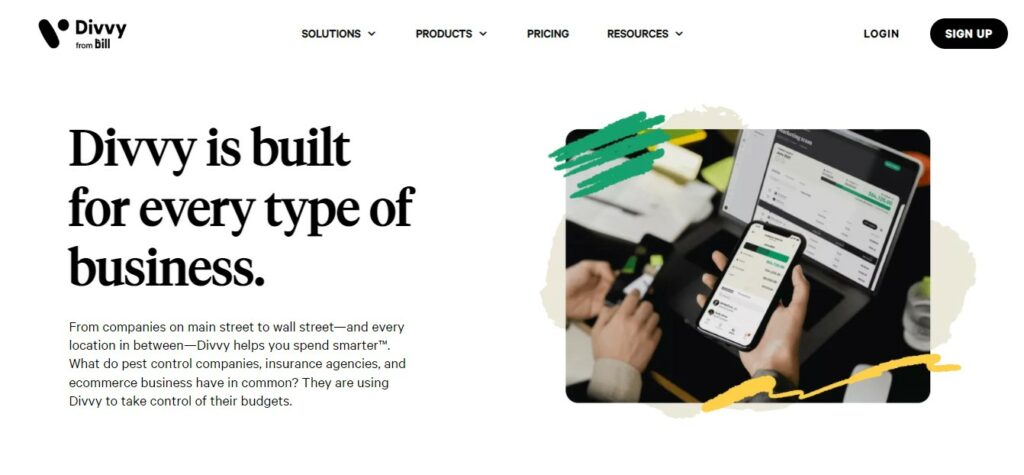 getdivvy.com
What do you get when you combine world-class accounting software and a leader in spend management?  You get Divvy.com.  In 2021 Bill.com and Divvy joined forces to provide the market with expanded opportunities. 
Divvy desires to become a financial nervous system for small and medium businesses.  For them, this means designing software that makes money smarter and delivers speedy financial information that customers can't live without.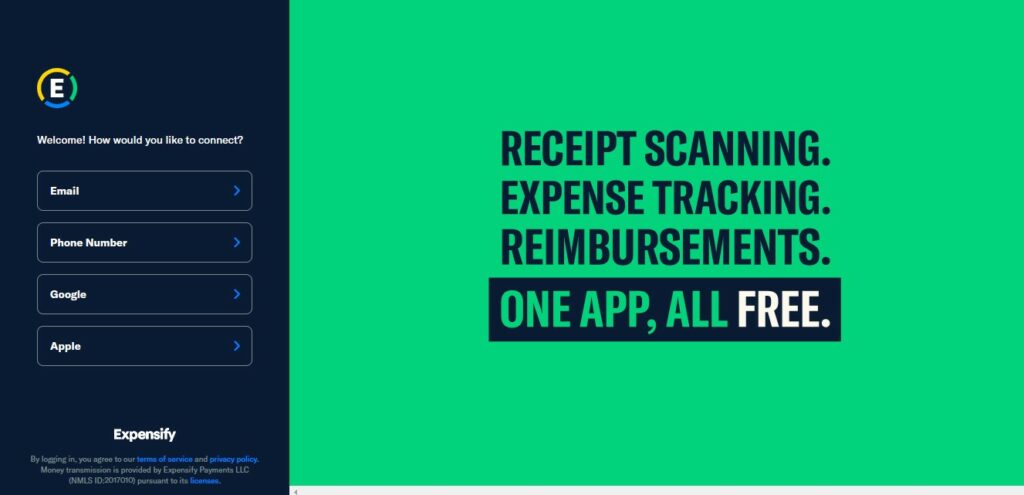 expensify.com
Expensify is an expense management solution founded by David Barrett in 2008. [1]
The mobile app allows expense tracking such as fuel, travel, meals and more. Artificial Intelligence and Machine Learning automatically extract data from receipts and invoices, processing online payments seamlessly.   
Multiple virtual cards can be linked to business bank accounts, making payments even easier. 
Snapshot of Divvy vs. Expensify Features
Divvy
Expensify
Entry Level – Pricing

All features are FREE

Basic features are free with upgrades to higher plans from $10 a month per user. Free trial available.

Features

Expense Management

Spend Management

Payment Services

Strategic Budgets

Reimbursement

Reporting 

Receipt Scanning

AP Automation

Expense Management

Spend Management

Payment Services

Strategic Budgets

Reimbursement

Reporting 

Receipt Scanning

Integration

QuickBooks, Sage and Oracle Netsuite

QuickBooks, Sage and Oracle Netsuite, Zero, Greenhouse

Security

PCI DSS Compliant, Multi-factor authentication, Fingerprint scanning for mobile

PCI DSS Compliant, Multi-factor authentication, 

Cloud storage

Yes

Yes

Interface 

WebCloud/Mobile

Web/Cloud/Mobile

Market

Small Businesses, Medium Businesses

Individual, Freelancers, Small and Medium Businesses

Reviews
88% Satisfaction Rating [2]
98% Satisfaction Rating [2]
Comparison of Key Features
A.
Expense Management
Divvy provides expense reports in just a few clicks giving you real-time visibility. You can stop the pain of tracking expenses across multiple platforms by throwing out the other options and consolidating your expense management in one place. 
With automatic receipt matching, expense categorization, and seamless integration with accounting software, you can save monthly expense processing hours.  Golf Genius saved 60 hours a month using Divvy – sounds like it's a hole-in-one! 
Expensify allows you to track and approve expenses on the web platform or the mobile app.  You do not need to enter information manually, as the platform can automatically pull data from receipts and invoices and send it to the correct categories.  Integration with your accounting software means you do not need to input data multiple times, saving you time and effort.
B.
Spend Management
getdivvy.com
Divvy will save you from bad spending habits that get you into trouble.  You will never have to be in a situation where you use money and don't know if you have any to spend.  How?
You can set spending limits for individual users, sync automatically to employee credit cards and lay your eyes on spend totals immediately whilst approving spend on the go. Each person can receive action notifications in the mobile app. 
This allows you to forecast budgets weeks or months in advance – a clear winner for the cash flow. 
Expensify automatically tracks traveling spending, such as petrol, food and accommodation.  Limits are set for each employee, tightening control over the money spent per trip. Standard features such as automatic sync with credit card purchases and real-time visibility are available to assist with cash flow management.
–
Virtual Cards
Divvy offers a unique card with limits for every vendor, making fraud and overspending a thing of the past. You can set up as many cards as you need for free. Manage the process with real-time information on card usage. 
Expensify provides the option of linking multiple virtual cards to your bank account so that you can control spending for each vendor. 
–
Mobile App Receipt and Invoice Scan
With Divvy, the ability to scan receipts through the mobile app make reimbursements quick and painless.  A two-step approval process gives you control over the approval or rejection of requests.  
With set budgets, there will never be nasty surprises – the reimbursement comes out of the budget amount, and a notification is sent when the limit is reached.  
Expensify uses sophisticated OCR technology to produce high-quality images quickly recognized and encoded into the system. 
Approval workflows provide multiple internal controls that prevent employees from making fake, duplicate or erroneous claims.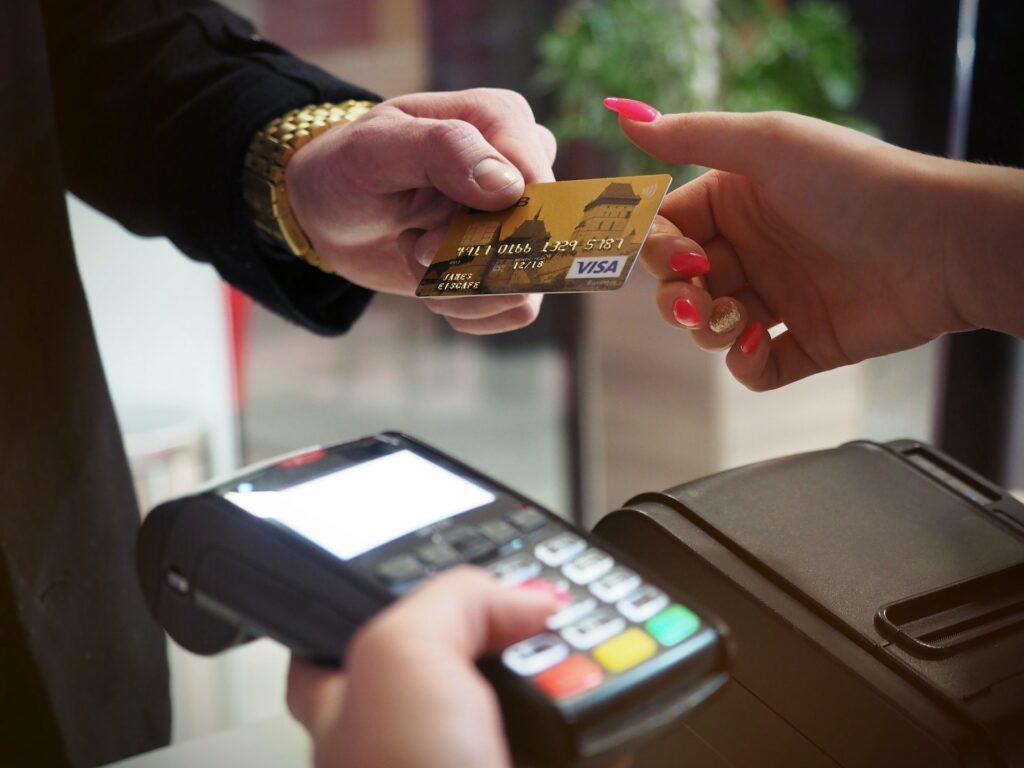 Pexels
C.
Payment Services
Divvy handles payment processing without needing manual intervention.  When you pay with Divvy, you can receive rewards, unlike when you use ACH and check payments. 
Your payments are made quickly and securely, keeping your vendors very happy.  No more poor relationships due to delayed invoice payments and missing checks. 
Expensify allows companies to make payments through the Expensify Card, hiding your real bank account information from fraudsters.  Their secure payment system quickly and effectively make payments to vendors and can pay bills through the ACH transfer, check or wire payments.
D.
Reporting
Divvy allows you to drill down into your financial information, track historical data and accurately forecast future financial needs.  Export your data to an Excel spreadsheet which allows you to arrange the data that makes the most sense for your business. 
Expensify allows you to search for and track data according to multiple options.  You can search outstanding payments, and reimbursements, according to vendor or employee spending.  Monthly reports can be drawn to reduce month-end close time.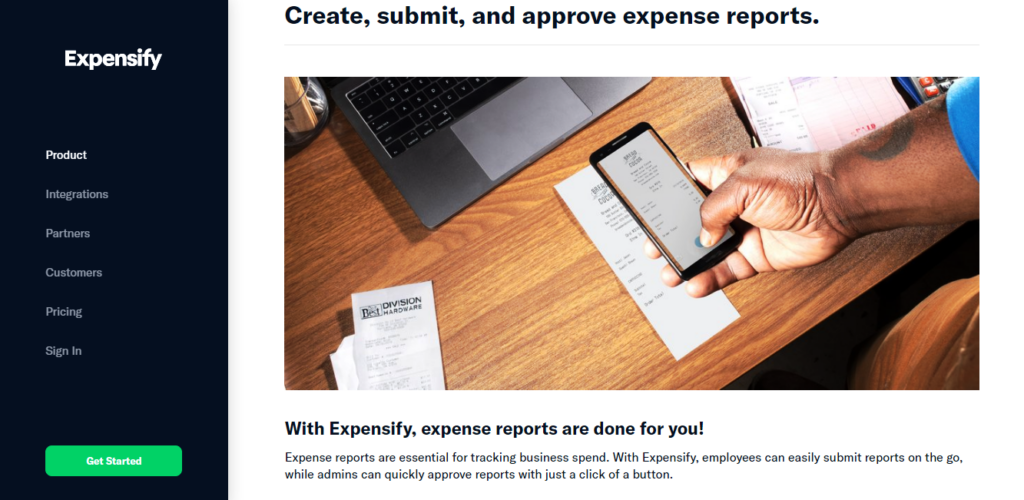 use.expensify.com
Claim to Fame 
With the backing of a well-established company like BILL, the offering of Divvy has vastly expanded.  They claim to be 'shooting for the moon' and 'going to new heights continually' as part of the ingrained culture.  They want to produce the most forward-thinking solutions for their customers, leaving competitors behind.  
With this kind of grand thinking, it's understandable that BILL decided to get in on the action, partnering with Divvy to become No 1 in the accounting software industry. 
Expensify's ability to track information about business trips appears to be its most popular feature.  The company was founded on the slogan 'expense reports that don't suck'  Reviews confirm that this is their core focus. 
Expensify Ventures is the company's venture capital arm, investing in other finance start-ups that develop early-payment and expense processing software.
Lastly, which one should you opt for?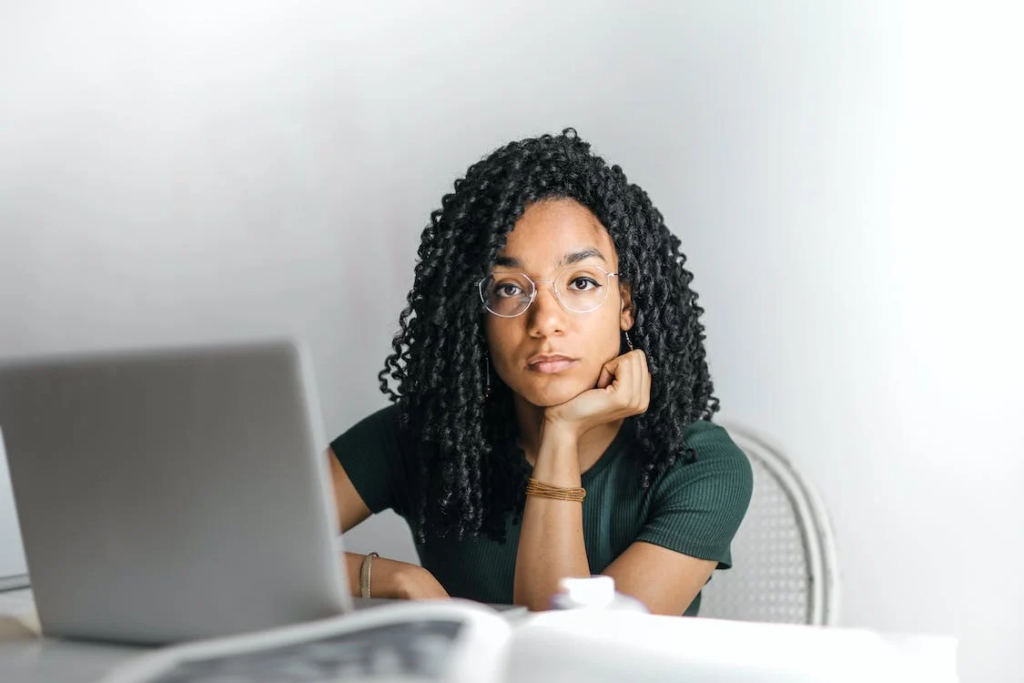 Pexels
Both of these platforms are going to save you time, effort and resources.  It's safe to conclude that if you've never seen automation in action, you'll get excited – even if you couldn't care less about paperwork.  
Divvy for a well-designed and powerful mobile app that provides all web platform functionality.  Also, for the ability to apply for funding online to continue running your business operations. 
Divvy will satisfy small and medium business owners looking for a neat, well-designed interface and mobile app that is easy to navigate. The simple interface should not fool anyone. Behind this simplicity is a very powerful expense management solution.   
Having said that, Divvy seems to be having trouble with its current customer verification and approval process. Numerous customer reviews are giving Divvy bad comments related to the opening of accounts. 
Since Divvy is a free service, they may be more strict about opening accounts for the sake of financial controls, but they seemed to have dropped the ball on this one. 
Apart from this, the service is well received and customers appreciate the new internal controls they have over their finances. Salespeople and creatives will love how easy this platform's mobile app makes managing money, claiming expenses and using virtual cards to pay vendors.  No fuss at all.  Just you, getting on with what you love to do. 
Expensify for travel expenses features that allow you to integrate all trip expenses in one place
Expensify provides many options geared to larger enterprises.  However, small and medium businesses are not excluded from using the product as long as they are willing to pay the monthly fees. 
People who hate paperwork – even if it is just because it's killing trees – love that you can scan receipts on the spot and throw the paperwork in the bin.  The images are razor-sharp and satisfy the demands of the auditor.  They also love the way you can track expenses related to a business trip in one place – their mobile phone. 
Further Reading: 10 Benefits of a Paperless Office: How Going Digital Can Save You Time and Money
On the downside, there is minimal information on Expensify's website compared to other platforms, making it difficult to compare their product objectively.   Independent reviews come to their rescue, with customers giving Expensify high ratings for ease of use, value for money and customer support.di
Before you Go – A Quick Word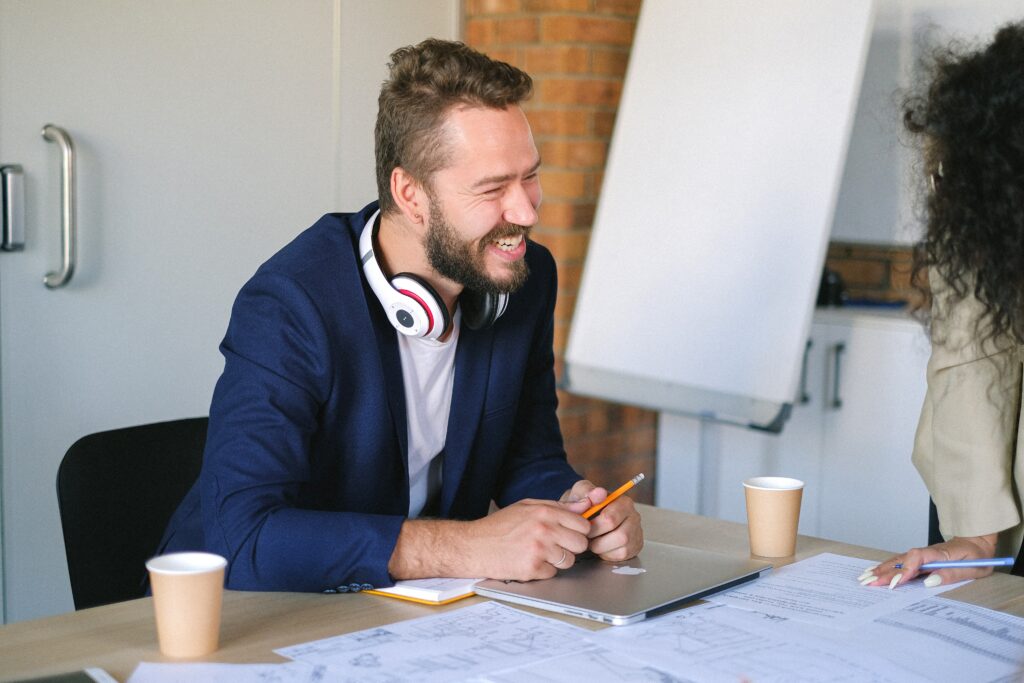 Pexels
At Envoice, we love the innovation and drive these companies have put into developing high-quality products and services.  When the accounting industry finds new ways to do things, our customers all benefit. 
We've developed our software with accountants and bookkeepers, and our reviews speak for themselves. The Envoice platform provides all the key features and benefits spoken of in this article.  Give us a try with a free trial before making your final choice – you deserve the best and most user-friendly option. 
We are helping top companies automate their accounting tasks. Find them here.
Footnotes:
https://en.wikipedia.org/wiki/Expensify

https://www.saasworthy.com/compare/divvy-vs-expensify?pIds=2722,4274
STAY ALWAYS TUNED
Subscribe to newsletter
STAY ALWAYS TUNED
Still not sure?
Don't spend time on manual work
Streamline processes
Automate your invoice flow
Integrate with the tools you rely on every day
Request demo