Resources & Tips
Do Accountants Like Their Jobs?
May 31, 2022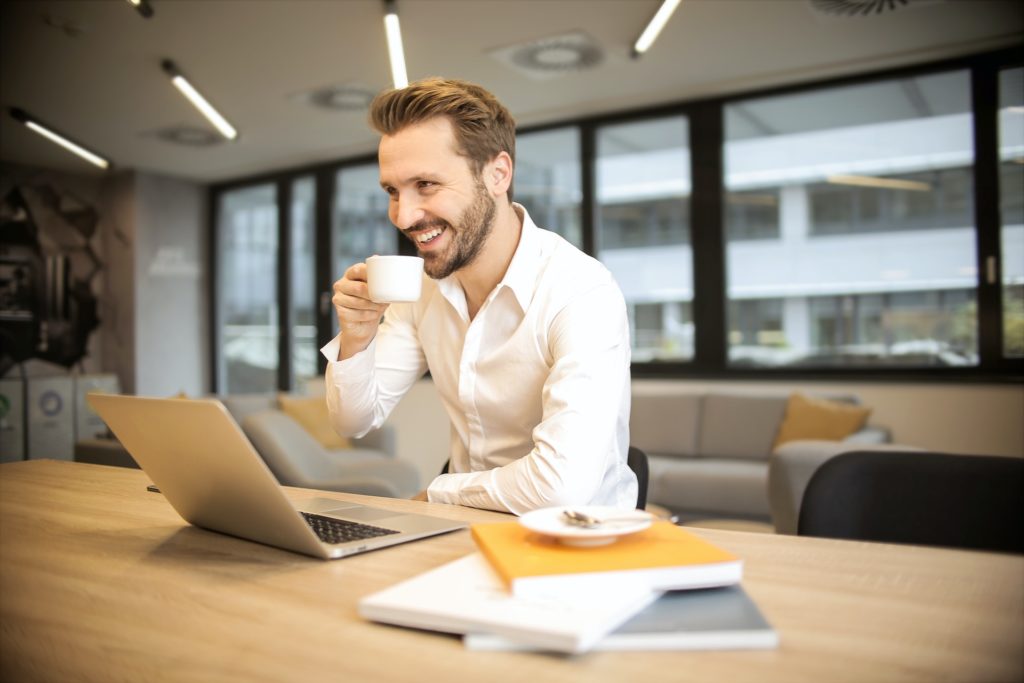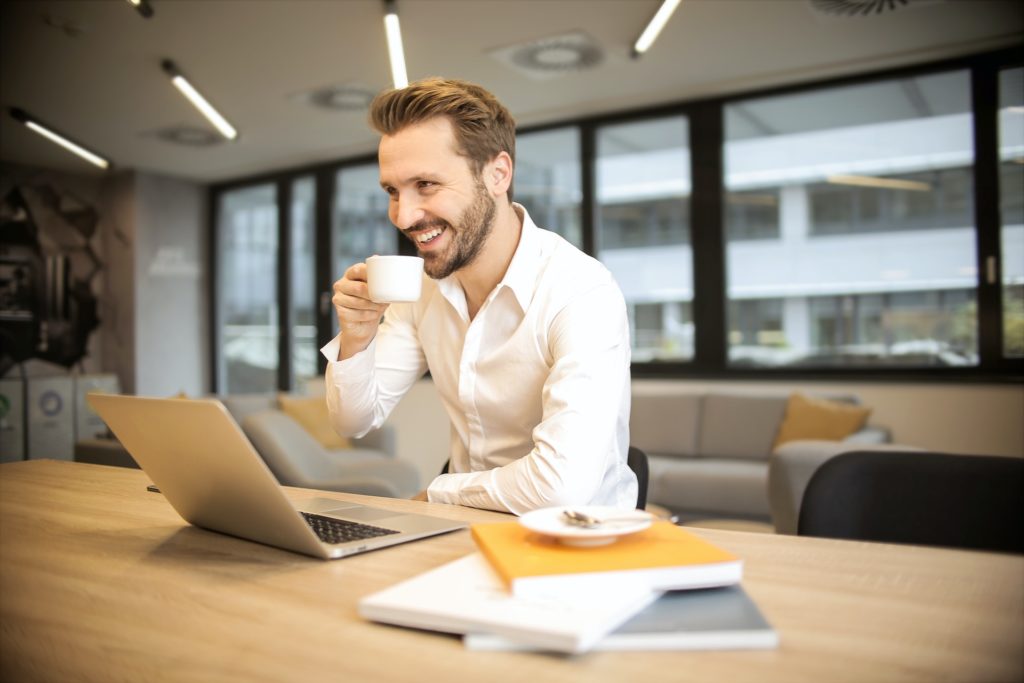 Pexels.
Happy employees are productive employees. And they tend to earn more money, as their optimistic approach opens them up to new experiences and opportunities.
Unfortunately, work-related stress and risk come in all shapes and sizes, even among accountants. For instance, they have to deal with heavy and intense workloads and the pressure of deadlines. More so during tax season and towards the year-end.
And if stress has been a growing and common problem in accountancy firms, you'll wonder – do accountants really like their jobs?
What's It Like Being an Accountant?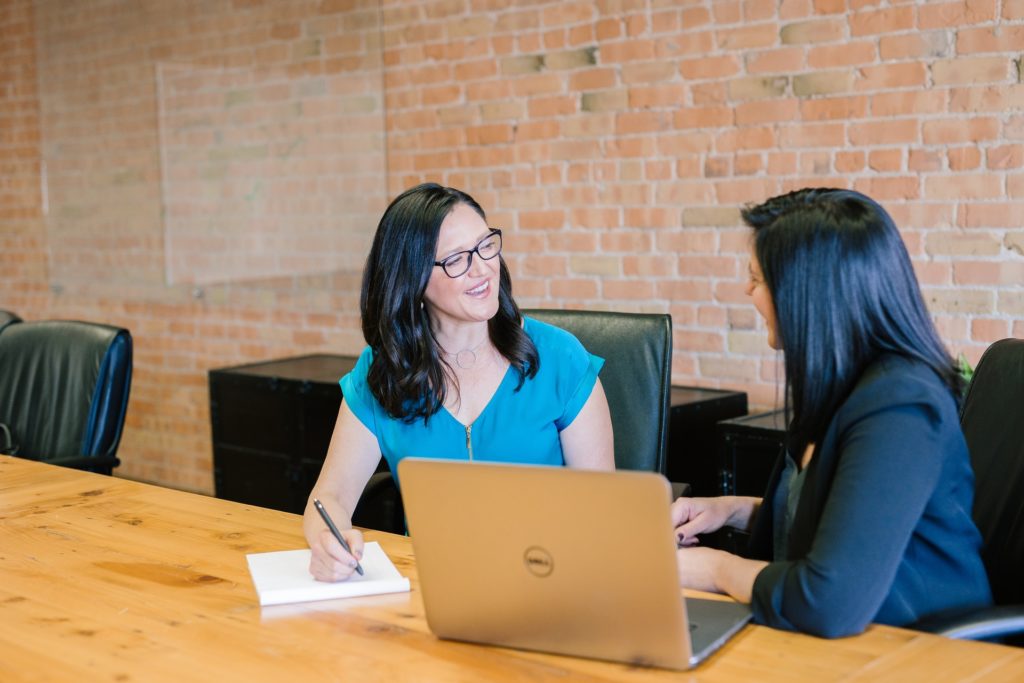 Unsplash
Accounting is not boring!
Being an accountant is not dull. As with any job, there are times it can be a little monotonous. However, other aspects of accounting can be interesting, especially for those who've earned leadership positions.
An accountant and a finance person often become strategic partners, and it makes sense because accountants have an excellent vantage point into one's business operations. They can learn the inner workings of a business and see what it takes to make it profitable.
Accounting doesn't involve endless math
Contrary to popular belief, math and accounting are not the same things. Although math proficiency is helpful in accountancy, it does not mean that one has to be a maths whizz to succeed in accounting.
Fortunately, even a bachelor's degree in Accounting doesn't involve endless mathematics. Instead, it features applied techniques to help students gain the specific skills they need when they become a part of the workforce.
Once you're in the field, you might be surprised that the level of math required in accounting is simple addition, subtraction, multiplication, and division.
Not all accountants work long hours
Many accountants work regular office hours. Those who work longer hours are usually the business owners themselves, who are investing a large amount of their energy and time into the venture.
Of course, there may be times when an accountant will need to put some overtime in, for example, during the busy tax season.
While everyone's definition of work-life balance is different, here are ways accountants can achieve a healthy work-life balance.
Focus more on work that you enjoy
Choose clients that are easy to work with
Get support from a coach, mentor, or community
Take time away from work and enjoy a hobby
Choose a job that challenges and engages you
[Related Post: Do Accountants Work Weekends and Long Hours?]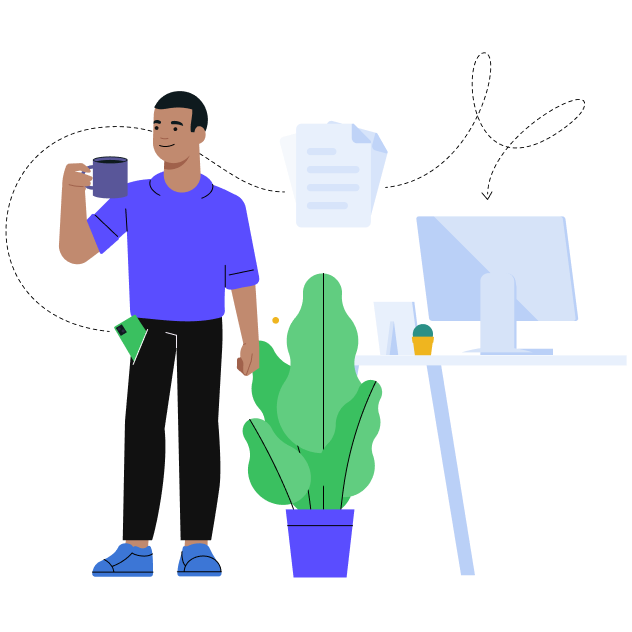 How to eliminate repetitive bookkeeping tasks?
Book a demo
and we will show you how
Accounting work is not rigid
Many people think that accounting is essentially "paint by numbers," where there's only minor variation in how they resolve issues in the company because of the generally structured nature of their work. However, that's not altogether true.
Coming up with solutions to complex accounting problems or inaccuracies requires creative thinking. It requires an accountant to constantly think of new ways to serve their company or accounting clients better.
Communication is a massive part of the job
Many think of accountants as silently working with spreadsheets for hours and only emerging from their cubicles for more coffee. Well, not really. They still need to pull up a chair and communicate with others.
In fact, communication is a massive part of the job. They have to regularly interact with their clients or colleagues to explain complex accounting or tax issues in a language they can understand.
They would also have to draft papers documenting tax positions and write instructions to other team members to help them do their jobs better. That's why problem-solving skills are essential in accountancy.
Technology can make an accountant's job a little easier
Technology is becoming more important in accounting. However, it doesn't mean it will make the accounting profession obsolete.
Nowadays, great tools, such as Envoice, can help create an accountant's job a little easier by automating recurring tasks. As technology does mundane and routine tasks, this gives accountants more time to be more proactive and focus on more important things.
[Related Post: Which Accounting Software Should I Learn?]
So, Do Accountants Like Their Jobs?
As with all professions, some accountants like their jobs; others don't.
A survey conducted by CV-Library shows that a whopping 50% of accountants are unhappy with their work. The leading causes of their lack of job satisfaction include unfulfillment in their position, lack of development opportunities, and dislike of their co-workers. (1)
That still leaves the other 50% who love their accounting jobs. Let's see what aspects of the job they enjoy most:
Accountancy allows you to use your problem-solving skills. A survey from Robert Half Finance & Accounting reveals that 41% of accountants said problem-solving gives them the most job satisfaction than the 22% who said it's because of numbers. (2) Whereas 17% said that making strategic recommendations to businesses is the task they like the most.
Positive Employment Outlook
Another reason accountants like their jobs are that they have a positive employment outlook. Accounting jobs will grow faster than most from 2020 to 2030.
Even if automation, adaptive intelligence, and machine learning are becoming a part of the finance team nowadays, there will always be a demand for experienced accountants.
Beyond accumulating data, doing an in-depth analysis of the business's performance and the company's financial information needs a trained professional.
Variety of Career Paths within the Accounting Field
People pursue an accounting career and are happy with their job because there are a variety of career paths within the accounting field. They can also advance their career to a senior accountant from an entry-level accounting position.
Other accounting career paths include managerial accounting, financial accounting, consulting, information systems, financial planning, taxation, auditing, and entrepreneurship in various accounting firms.
If you want to pursue an accounting career in the long term, you'll need to take a CPA exam issued by the American Institute of Certified Public Accountants if you're in the United States.
Accounting Jobs You Might Love:
Bookkeeper
Accounting clerk
Auditor
Credit analyst
Tax accountant
Compliance officer
Accounts payable manager
Financial analyst
Forensic accountant
Major league sports accountant
Certified financial planner
Budget analyst
Personal finance adviser
Corporate controller
Chief financial officer
Big tech accountant
Aside from the ones we highlighted above, there are other benefits of working as an accountant. These include the opportunity to work with numbers and make recommendations that can affect companies.
Other reasons include having supportive colleagues, monetary bonuses, appreciative clients, work-life balance, a good working environment, and a flexible schedule.
But why might an Accountant Dislike Their Job?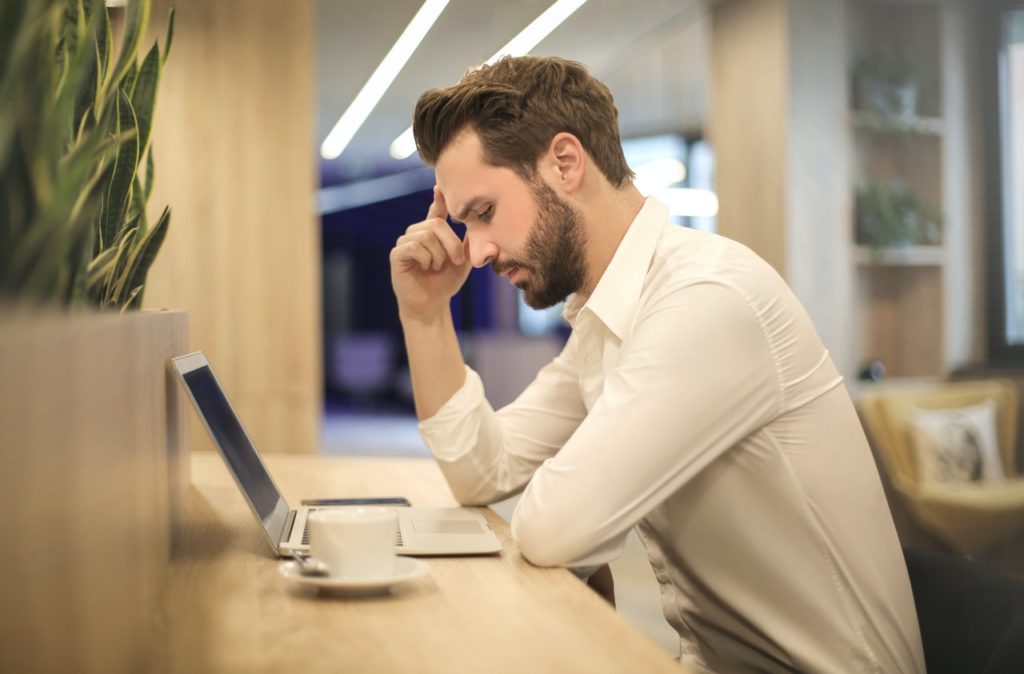 Pexels
Talents Not Used to the full
Some ambitious and bright new accountants feel that their talents are not being used to the full.
For example, they may be working in a big firm, but they have limited exposure. They receive few opportunities to see how the firm operates as a whole. Instead, they become specialists in a narrow accounting field, such as tax, mergers, acquisitions, and audits. Some talented accountants find this lack of variety frustrating as their skills aren't being developed as they would like them to be.
While some accounting tasks are exciting, the majority involve entering a large amount of data and numbers. For example, some accountants may need to prepare taxes all day long during tax season, and many tax applications come with similar data. As a result, they don't find joy in doing repetitive work for a long time.
Accountants who work for nonprofit organizations tend to be happier in their position, unlike those who work for private corporations and banks. If a person can't identify with or feel connected to the company they work for, they'll look for the connection elsewhere.
Or they may work for a small company that doesn't challenge them and forces them to think out of the box – this can easily lead to boredom and frustration.
Industry Fails to Adapt to Change
Another reason accountants are unhappy with their jobs is because the industry has failed to adapt to what the present generation is seeking from their careers. While the older generation focused on job security, employees nowadays prefer a career with purpose and meaning. Today, most accountants want flexibility and a focus on career development.
Personalities not suited to the work
The same CareerExplorer survey cited revealed that some accountants are dissatisfied with their accounting job because their personalities are not well-suited to their everyday tasks.
After graduation, they start their career at one of the big accounting companies because "it's the right thing to do," Only to find it doesn't suit their personality or skill set. They may have found more satisfaction in starting their own business.
[Related Post: Accountant Not Responding? – What to Do About It]
Conclusion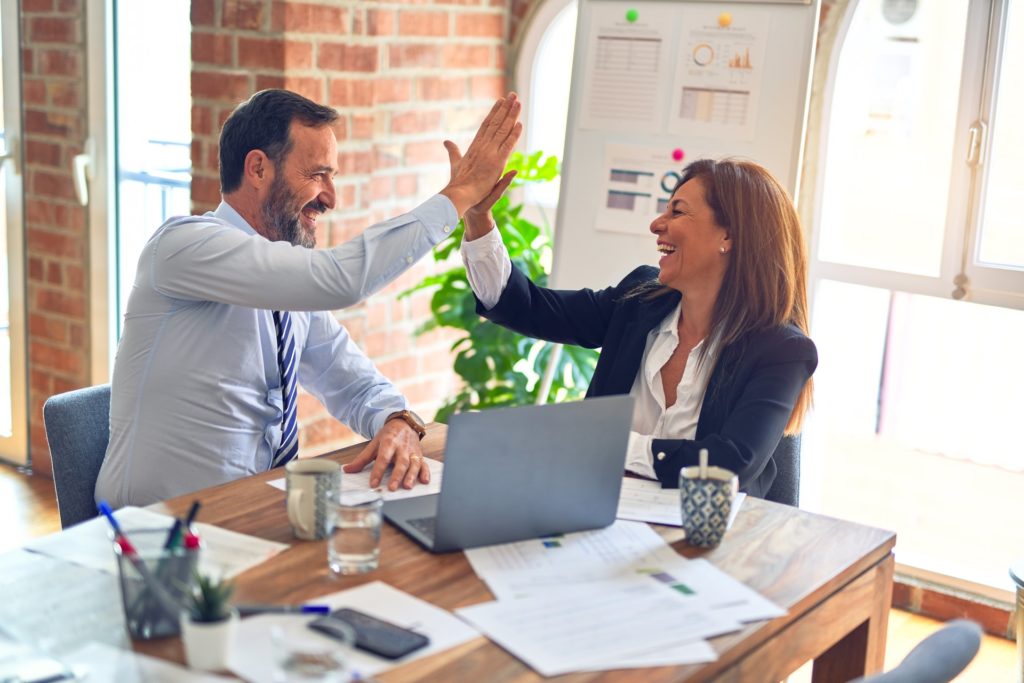 Unsplash
Accounting is an intelligent and time-tested career option. As for those already in the field of accounting but are not satisfied with what they do, we hope the guide above has provided you insights to apply your skill sets where they're most needed or where you find more joy.
Accounting is made easy with Envoice. Try it for free and see how it can save time and increase efficiency at work.
Article Sources:
(1) https://stephenparnhamtaxation.com
(2) https://www.roberthalf.com
STAY ALWAYS TUNED
Subscribe to newsletter
STAY ALWAYS TUNED
Still not sure?
Don't spend time on manual work
Streamline processes
Automate your invoice flow
Integrate with the tools you rely on every day
Request demo