Product updates
Elevating Your Envoice Experience: Unveiling Our Summer Automation Updates!
September 12, 2023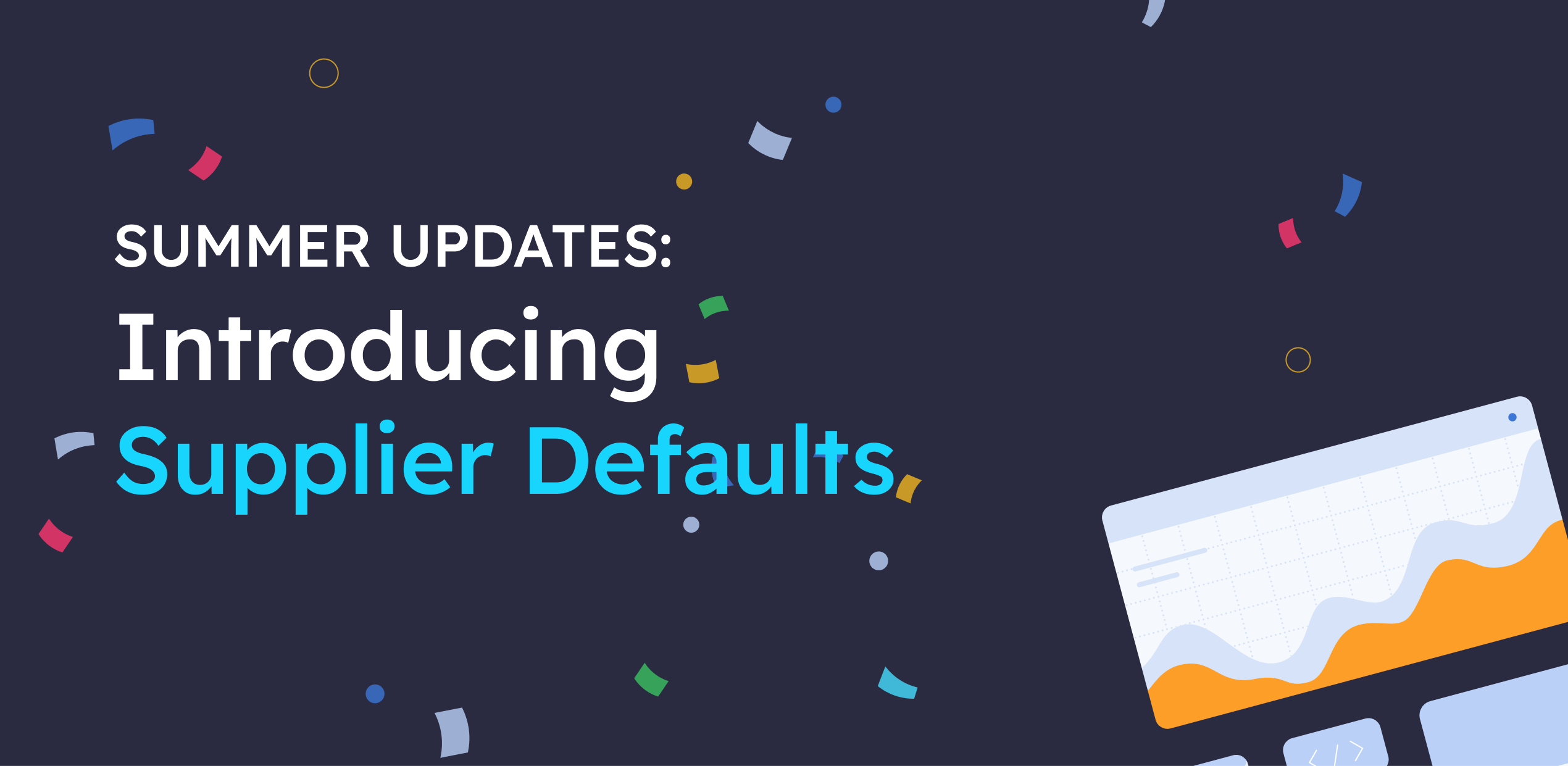 As we bid farewell to summer and welcome the arrival of autumn's tranquility 🍂, we are delighted to inform you that our unwavering commitment to automating your invoicing and expense management persists. Over the past several months, we have been diligently laboring behind the scenes to unveil a series of bookkeeping automation updates meticulously crafted to refine your processes, elevate efficiency, and grant you enhanced control over your financial operations.
Say Hello to Supplier Defaults: Your Wish, Our Command
Let's talk about customization, shall we? This powerful enhancement empowers you to tailor your preferred payment methods for bills and expenses on a per-supplier or per-customer basis. Whether it's marking an expense as paid by credit card, even if the system doesn't initially detect a credit card transaction, or setting tailored due days for payment deadlines, the Defaults allows you to orchestrate your financial symphony just the way you like it. Moreover, our newly added dimension customization per supplier grants you the ability to categorize and manage transactions more efficiently. Learn more how to set up defaults.
"Series" Capture Mode: Efficiency in Your Pocket
Capturing documents on the go can be a challenge, especially when dealing with multiple items. To address this, we're thrilled to introduce the "Series" capture mode in our mobile app. This intuitive feature lets you effortlessly capture up to 10 single-page documents consecutively. Whether you're attending a conference, processing receipts from a business trip, or simply streamlining your document management, "Series" mode is your passport to efficiency, saving you valuable time and effort. Learn more about our recently released new mobile app.
Refining Your Experience: Bug Fixes and Improvements
In our pursuit of providing you with a seamless experience, we've dedicated time to fine-tune various aspects of Envoice:
Enhanced Duplicate Detection: Our duplicate detection mechanism has been refined to ensure that no duplicate goes unnoticed, maintaining the integrity of your financial records.
Merit Aktiva Integration: Seamlessly integrating with Merit Aktiva has become even smoother. Link your Envoice payment methods to your Aktiva preferred payment methods for a seamless financial collaboration.
Bug Fixes: We diligently addressed minor glitches, guaranteeing a smoother and more reliable user experience.
In Conclusion
Thank you for choosing Envoice to be your trusted partner in your bookkeeping automation. We remain committed to providing you with tools that not only meet but exceed your expectations. Stay tuned for more exciting updates in the pipeline as we continue to innovate and enhance your Envoice experience.
Warm regards,
The Envoice Team
STAY ALWAYS TUNED
Subscribe to newsletter
STAY ALWAYS TUNED
Still not sure?
Don't spend time on manual work
Streamline processes
Automate your invoice flow
Integrate with the tools you rely on every day
Request demo