Invoicing
The Ultimate Guide for Invoice Processing Automation
June 12, 2023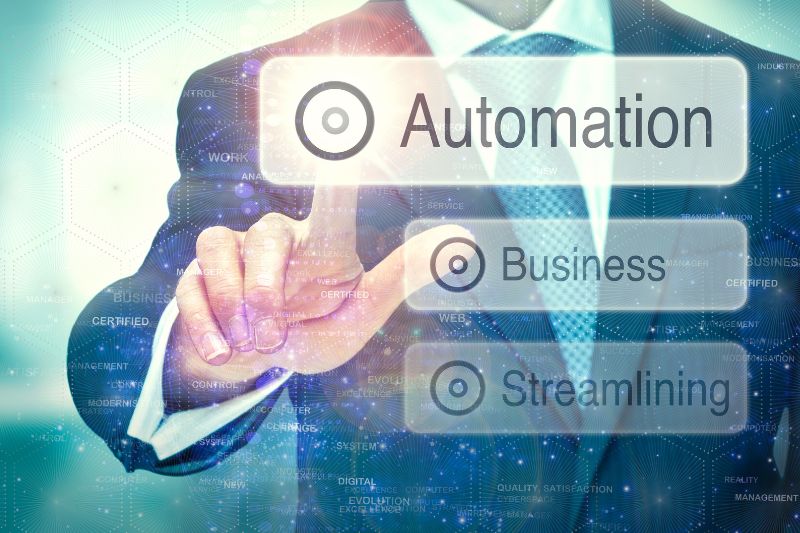 Canva/Duncan Andison
Accounts payable (AP) processes is one of the most widely automated in companies today with over half of the respondents already implementing automated systems in 2022 (1), Small businesses are already experiencing over five times increase in customer volume, 15% revenue growth, saving $16 per invoice (2), and freeing an hour's worth of work per day for automating their AP processes. (3)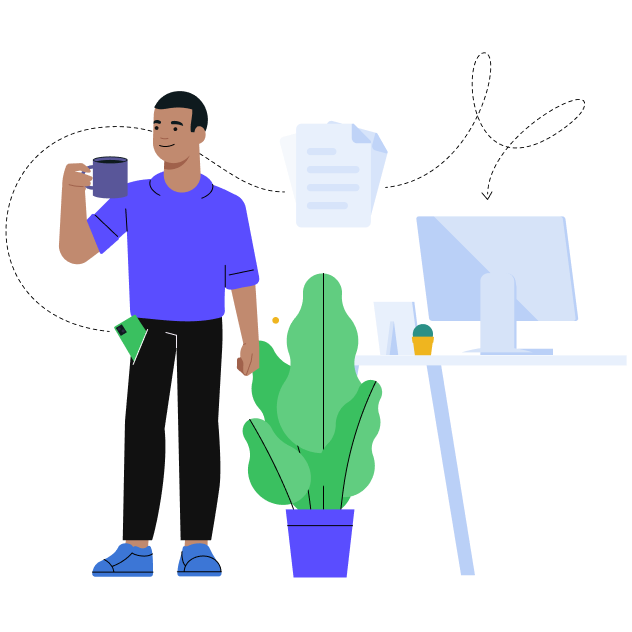 How to eliminate repetitive bookkeeping tasks?
Book a demo
and we will show you how
Let us help you in making the first steps towards automation starting with invoice processing. With the proper technology, an efficient invoicing workflow, and this complete guide, you are on your way to optimizing your accounting processes to further your business growth.
In this article, we will show you how to automate your invoicing process successfully and how to choose the right invoice automation software that works with any type of business.
What is invoice processing automation?
Invoice processing automation is the use of technology to create more efficient ways to simplify and improve the effectiveness of your invoice process. Automation eliminates the need for manual data entry and paperwork validation because of its digital nature.
This is usually done by employing a suitable program, application, or software to your ERP system to facilitate processing invoices more efficiently from verification of data to approving and making payments.
Invoice automation software uses digital solutions like machine-learned systems, artificial intelligence, optical character recognition, and other innovative tools a small business can initiate and integrate into their workflow.
Benefits of automated invoice processing
Is automating required? Do businesses really need to automate their invoice processing? Here are the top reasons why you should consider invoice processing automation:
To eliminate manual data entry error
Manual invoice processing is often tedious and may often result in duplicate miscategorization, and inaccurate data caused by human error. It creates a huge negative impact on operations decision-making and the development of strategies.
Outdated, unorganized, and erroneous data also affect compliance with tax obligations and other regulations. The presence of an electronic document management system, assures the accuracy of your invoice data.
 With automated invoicing, you can easily prevent these mishaps from happening. Invoice processing requires precise and up-to-date accounting data and you can relieve yourself or your AP team of these avoidable errors with invoice automation.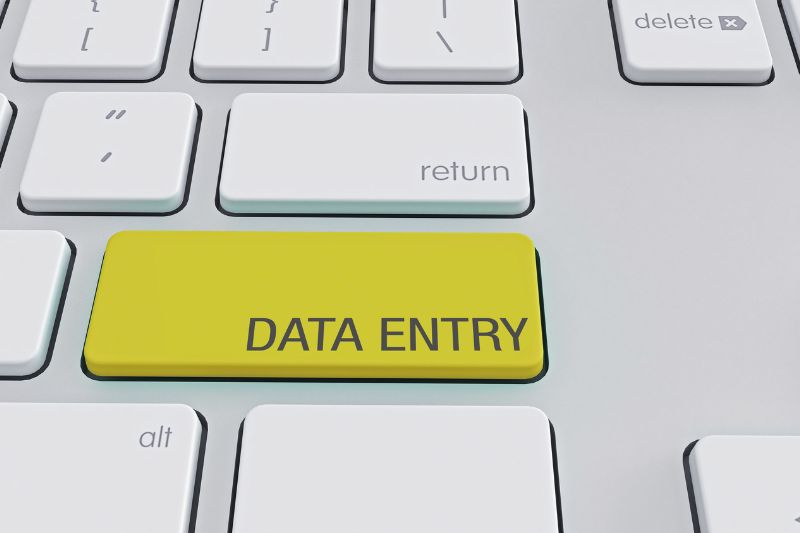 Canva/Jyoti Singh
To save time, effort, and costs
Automation is a cost-saving way to process invoices and significantly reduces overhead, labor, and paper-processing costs. Because invoices can come from different directions with various steps before completion, having the process automated meant lesser heads doing the job without the need to hire additional AP staff.
An automated invoice processing workflow also cuts down time spent on manual accounting systems and focuses more on other aspects of the accounts payable process.
As a business owner, you can spend more time increasing sales, strategy-building, training, and development, or taking a break, instead of tracking, reconciling, or worse, manually encoding your invoices.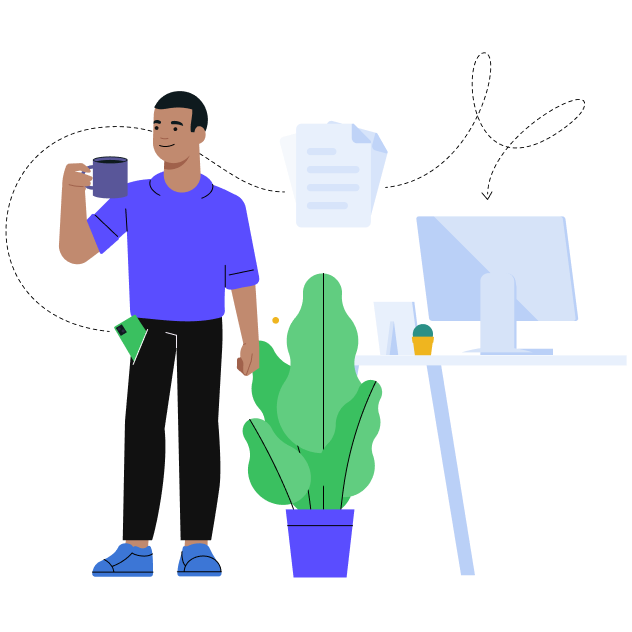 How to eliminate repetitive bookkeeping tasks?
Book a demo
and we will show you how
To streamline the accounts payable process
Improve your accounts payable workflow when you automate invoice processing. Having automated invoicing allows you to get rid of the bulk of paperwork from paper and email invoices that you previously filed and collected physically when you had manual processing.
Traditional AP process took longer for each invoice to go to approval and payment from verification because the validation needs to be checked and re-checked twice or thrice to make sure data is encoded perfectly.
When you opt to begin automating invoice processing to simplify the AP process also opens an opportunity for your AP team to access transparent and accurate information anytime from anywhere.
To speed up approval and payment
The invoice payment process traditionally requires sending documents to several approvers before settling payment. With reliable automated invoice processing solutions in place, approvers automatically receive email notifications from anywhere for easy approval and payment.
Once sent for payment processing, completed invoices are not discarded from the system. It is archived and sorted for proper storage for future references and reconciliation with other connected transactions.
When closing books at the end of the year, you can quickly get hold of any invoice with tracked activities so you'll know the time and details from the time you captured it to the time you paid the vendor and uploaded it in the archive.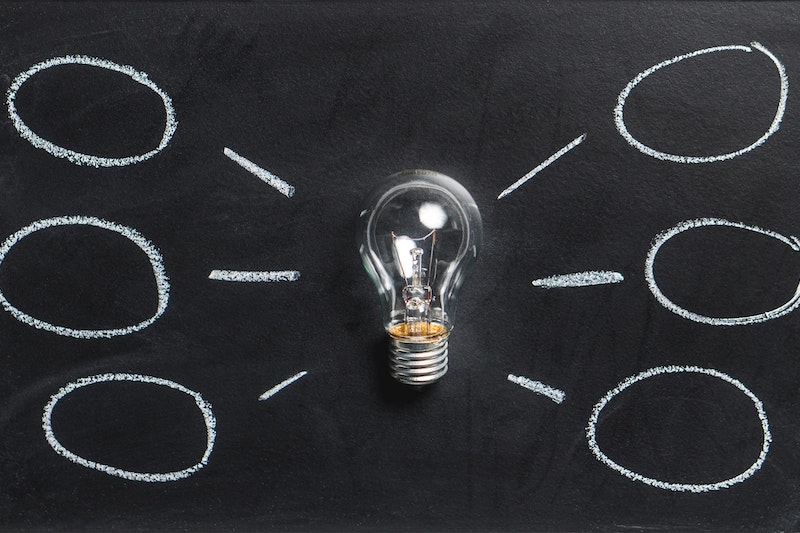 Pexels
5 Steps to make an automated invoice processing work
Over the years, invoice processing developed a workflow that ensures completion before proceeding to the next step. The processing of invoices can be elaborate and time-consuming but with the help of automated invoice processing, the completion of each step is done with speed and accuracy.  
1. Receive electronic invoices
The invoice processing starts with the collection of data from invoices. These invoices may come in different forms that the vendor may send over to your company. They can be structured, like dates, times, and names, that already have conventional formatting.
Invoices can also have unstructured data like images, spreadsheets, or text documents, which have no pre-defined information set.
With traditional invoice processing, this is where discrepancies are often committed. Manual data entry done individually for each item on each invoice makes the process inefficient.
For automated invoicing, optical character recognition (OCR) is widely used to help in extracting data. At times, the invoice processing software can also decode unstructured data which makes automated invoice management advantageous and effective in cutting processing time. 
2. Faster invoice verification
Traditionally, when an invoice arrives for your accounts payable team to look at, after encoding all the necessary information, a 3-way matching is made. By matching the purchase order with the delivered items, with the supply invoice, the verification team can check if the transaction is valid.
On the other hand, automated invoice processing systems easily perform accounts payable functions by validating previous records, detecting supplier information, and avoiding payment scams.
Automated invoice matching can easily do multiple invoice matching in minutes, with an accuracy of up to 99% depending on the software. AI-powered data validation does 2-way, 3-way, or even 4-way matching (where inspection is also made) singly or by batch, marks verified invoices, and send over for approval in a portion of time, effort, and cost.
3. Routing invoices for approval
After the validation of information, the invoices are then sent over to the approvers. For manual processing, this will mean a pile of paperwork that needs to meet the department or company standards.
If the invoice fails to meet them, it will be returned back to the suppliers and will be sent again for revalidation after they address the invoice issue, which is then attached to the documents previously presented.
In an automated invoice processing workflow, the verified invoices automatically route to the approver in the form of an email notification. They will then check and opt to reject the transaction, prompting the software to return the invoice to the client through email.
If the approver accepts the data, it will be submitted to the next approver, and repeats the process. The last approver will then decide if the invoice will be queued for payment processing.
4. Automatic payment processing
With the traditional payment process, a paper check is issued by the payment team and mailed or picked up by the vendor. It can also be done through separate online platforms or wired-transferred via a bank.
This process may take longer than expected especially if there are numerous approved invoices and clients to take into consideration.
As opposed to an automated invoice process, the approved invoices are sent straight for payment, automatically paying supplier invoices through the previously configured payment option.
For bulk invoice processing, you can choose and select invoices for batch payment, and route them for processing on a certain date.
Automatic invoice processing saves you from additional costs with early payment discounts, reduces time and effort spent on manual payment processing, and prevents any overdue payment that may dull your vendor relationship.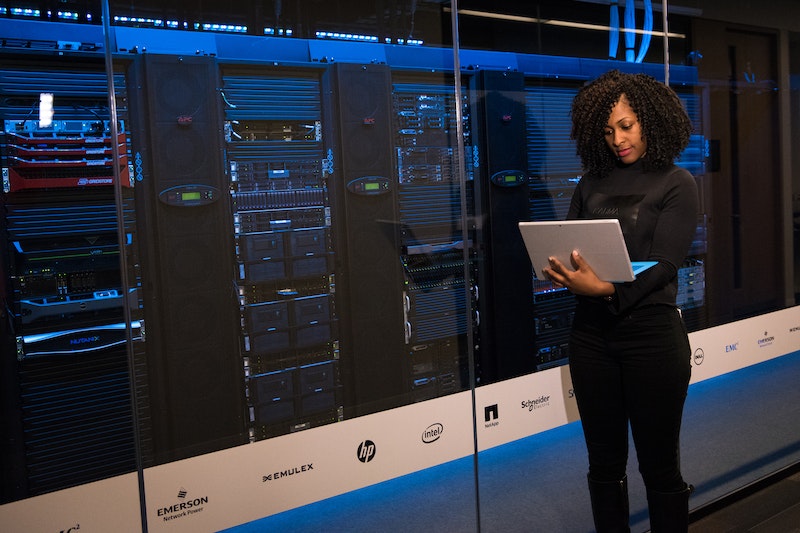 Pexels
5. Digital storage and archiving
Traditional accounts payable processes often store files and folders of paperwork after approval, which makes information harder to access whenever needed. If you already implemented a local storage setting in place, updating to cloud storage will let you collect and store completed invoices along with every document attached to the transaction.
With automated invoicing, data is stored and archived securely after payment has been processed. It is then filed online in your storage provider according to customizable categories so you and your team can get hold of important data with just a few clicks.
Tips for implementing an automated invoice processing system
Once you know the what, you can now start implementing your automated invoice processing with the how. Here are our important pointers to remember when executing a new invoice process:
Understand your accounts payable workflows
You might be thinking you should need to replace your current invoice processing because everybody's doing it. The question is why are you replacing your current one? Will the inefficient processes be more effective if changed into an automated management system?
Identify which AP manual invoicing processes are in need of automation and which ones will only slow down the entire automation process. Review the invoice approval workflows as well as the payment process and identify gaps in between.
Map out what you have vs. where you want to be
Do you need to create another invoice process? Do you need to add customizable features? How will you be carrying out the automation? Sticking to clear, specific objectives will help you focus and manage the implementation of the new invoice processing system.
Establish key performance indicators
Recognizing what you have and where you will be after a certain period will help you find ways to measure how you will get from point A to point B.
Say for example you want to cut the invoice processing time in half, you should be aware of the current figures, factors affecting them, and the amount of time goal.
Executing relevant metrics from choosing the automated invoice processing solution, to actually running it, to analyzing its performance will help you gauge if your system works for you or not.
Communicate launch and monitor its progress
Transparency and visibility when processing invoices will result in flawless collaboration within the team. Not only should you strive for cost-effectiveness, but its impact on first-hand users as well.
Make sure to train employees who will be using the automated system. Their expertise and experiences may differ from what the invoicing software may offer. Ask for feedback and incorporate relevant suggestions before implementing them in the rest of the company.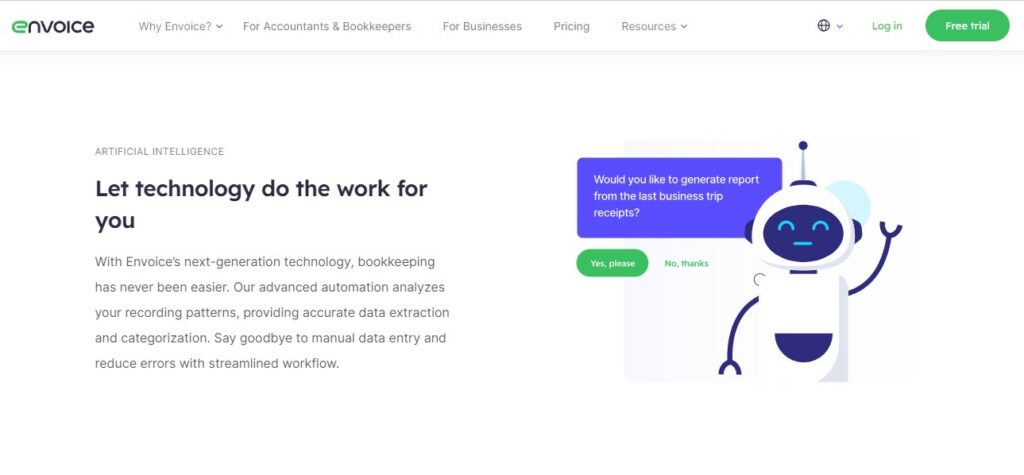 What should I look for in automated invoice processing software?
Because of the rising number of businesses seeking technology that would help improve their invoice processing workflow, there is also a growing number of automated invoice processing software made available in the market today.
Before choosing an automated invoice processing solution, here are some of the factors you should take into consideration:
Cost:

You are equipping your business with a solution that will make the process more cost-effective so selecting software that breaks the bank will only defeat the purpose. Look for a budget-friendly product that will not cost you anything more than you can afford.

Accessibility

: The software you have chosen might be affordable but will give you a hard time installing, maintaining, or even making sense of. Aside from ease of use, you should also be able to remotely retrieve information if needed, has a short downtime, and automatically updates so you can have real-time access to your accounting data.

Features:

Automated software should maximize your company's profitability with its features and not just provide short-term solutions for your invoicing process.
Check if the software easily integrates with your accounting system, existing management tools, analysis, and insights, as well as reports to evaluate the overall financial position of your business. 
Choose the right invoice automation software for your business
Finding ways to make technology work for you can be overwhelming so selecting the invoice processing software that is all-inclusive and reliable is a must.
Envoice is our automated invoice processing solution of choice because not only does it make invoice processing automation easier, it also offers features for your pre-accounting activities, team collaboration, and comprehensive financial tracking.
Cross-media data capture
Reduce the volume of paperwork, and avoid missed and duplicate paper invoices, and manual data entry errors with Envoice. Simply scan physical invoices or forward email copies so you don't have to worry about losing or misfiling them. The multi-format data capture that supports various types of documents helps save time checking the mail or searching from folders.
Smart and accurate extraction
Eliminating the tedious encoding of data and traditional 3-way matching with digital invoices that does the verification in seconds. Envoice's SmartRecord feature stores patterns like recurrent data, time, amount, and supplier information that will cut down your processing time and costs.
Ease of use
You may need an invoice receipt from months back, and having a centralized system to store your invoices and other relevant data is recommended. It makes your AP process more visible to the AP team and other key stakeholders with real-time updates.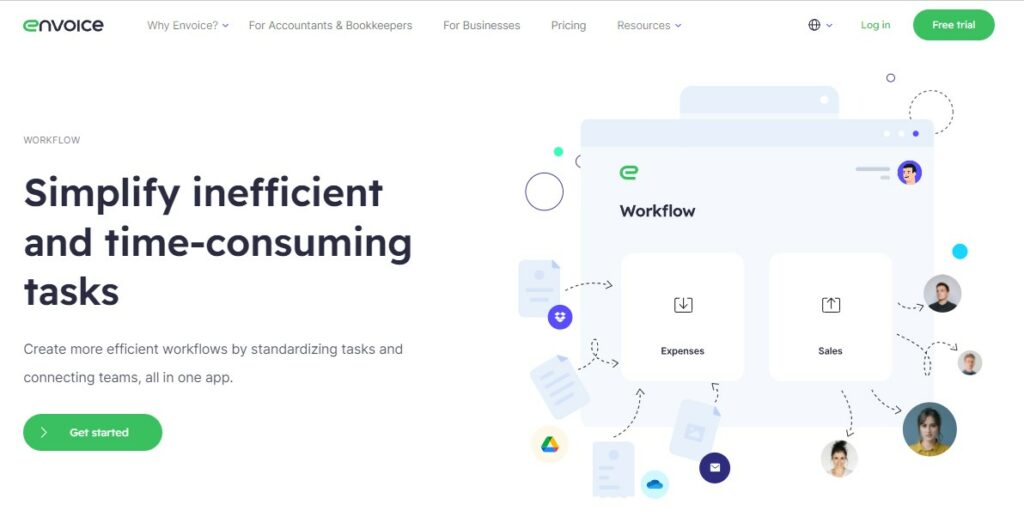 Wide-range of customization
A reliable invoice automation software lets you customize bank and approval rules, so you can track payments and approval status. Upload payment orders to your bank account and sync them so you can monitor when suppliers have already received their payments.
Seamless integrations
With an automated invoice system that connects well with the tools you use every day, you don't need to transfer files and databases or start from scratch. By integrating your digital accounting system, you can easily access everything in one platform from data capture to approval, payment, and storage.
Make Envoice your invoice processing automation solution today. Register for our free trial and start automating your AP processes. Still not sure? We look forward to talking to you and sharing our Envoice demo.
Footnotes:
STAY ALWAYS TUNED
Subscribe to newsletter
STAY ALWAYS TUNED
Still not sure?
Don't spend time on manual work
Streamline processes
Automate your invoice flow
Integrate with the tools you rely on every day
Request demo