Accounting Software
Finding the Perfect Fit: Which QuickBooks Is Right for Me?
June 6, 2023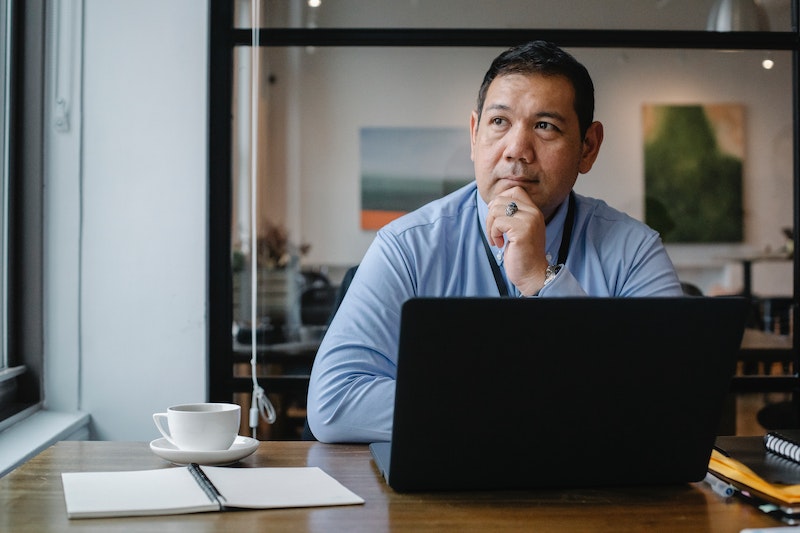 Courtesy of Pexels
Entrepreneurs today need to focus on different aspects of their business – operations, marketing and sales, inventory, and accounting records these aspects are connected to.
To ensure accurate and up-to-date financial transactions and accounting books, business owners have to equip themselves with the right software for their business requirements.
Among the popular accounting software choices, today is QuickBooks, and in this article, we'll guide you to selecting the suitable version of this program to tailor-fit to your trade.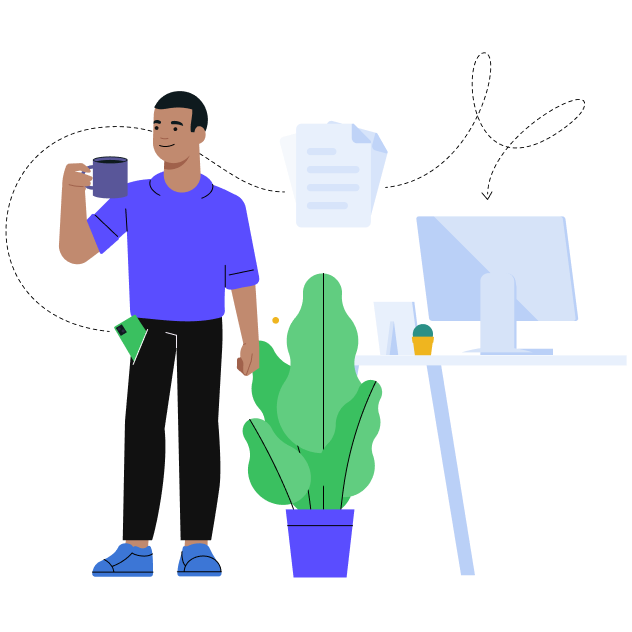 How to eliminate repetitive bookkeeping tasks?
Book a demo
and we will show you how
What is QuickBooks accounting software?
QuickBooks software is an accounting solution that helps with your billing processes, invoice creation, payroll, and banking. It manages both accounts receivable and accounts payable processes and maintains a balanced chart of accounts for precise and timely reporting. (1)
Some of the main features it has are expense tracking, inventory management, pay and schedule bills and supplier payments, invoice creation and monitoring, bank reconciliation, and tracking billable hours for managing employee payroll.
Whether you are a small business, a freelancer, or a growing company, it is essential to invest in reliable accounting software that caters to your bookkeeping and accounting needs.
How do I know what version of QuickBooks I need?
If you have tried searching the web for QuickBooks software, you might be overwhelmed by the different choices available. Check on the following criteria to know which ones will you be looking out for.
Pricing
Not all QuickBooks products are priced the same. It comes in different pricing tier levels that offer a variety of additional features per pricing plan. Consider your pricing capabilities when looking for a plan and check which tier matches your budget limits.
Are the features they offer worth the amount you are paying for? Will you be maximizing the additional features if you opt to avail of the higher pricing tier? You don't want your business income to be a waste and go to something that is not usable in the long term.
Number of Users
Along with the costs of your QuickBooks plan, it is vital to consider how many users will be using the accounting software since all QuickBooks products have a limit on the number of users.
Your business structure can also dictate how many users will operate on the QuickBooks software. Will you be working alone on the encoding? Will someone be assigned to approve the work you input on the system? Will multiple users be assigned as encoders or approvers?
The variety of users can also affect the plan you will be availing. If you are considering hiring an accountant or bookkeeper in the future, giving them access to the QuickBooks account is easier instead of changing the plan you are currently using.
Courtesy of Quickbooks
Convenience
Convenience should also be taken into account since there are QuickBooks Desktop options like QuickBooks Pro and Premier Plus. Suppose you are planning to install QuickBooks and prefer a locally-installed software version. In that case, it is best to know how you will be setting it up, if there is customer support availability, and how long so your business operations will not suffer.
A QuickBooks Desktop product might also be an inconvenience if the users are not working in the office or are based in multiple locations. These businesses should suit better with
cloud-based accounting software
.
Features
When choosing the appropriate QuickBooks software, it is also essential to look into the features each type has. One of the most important considerations is the product's ease of use because you want to make sure that the interface is easily understandable.
Although training the users should be done when introducing a new program, keep in mind that the concepts should be relevant to the users' bookkeeping or accounting experience. That way, it will not take time to familiarize and they will not struggle when the accounting features are too advanced. 
Integrations with accounting industry-specific tools should also be taken into consideration. Before QuickBooks software, your company may have been using a different set of applications, or you are planning to level up your tech stack.
You should be able to find software that will work well with your existing QuickBooks version, or find a QuickBooks product that you can easily integrate with other business management software.
As your company grows, you should have an option for the QuickBooks products to scale up with you. Any features you would want to avail in the future will accommodate the current QuickBooks version you are using so you will not purchase and set up more advanced features again.
What are the different types of QuickBooks?
Here are the general types of QuickBooks with a brief overview of their software, its features, and pricing options:
1. QuickBooks Online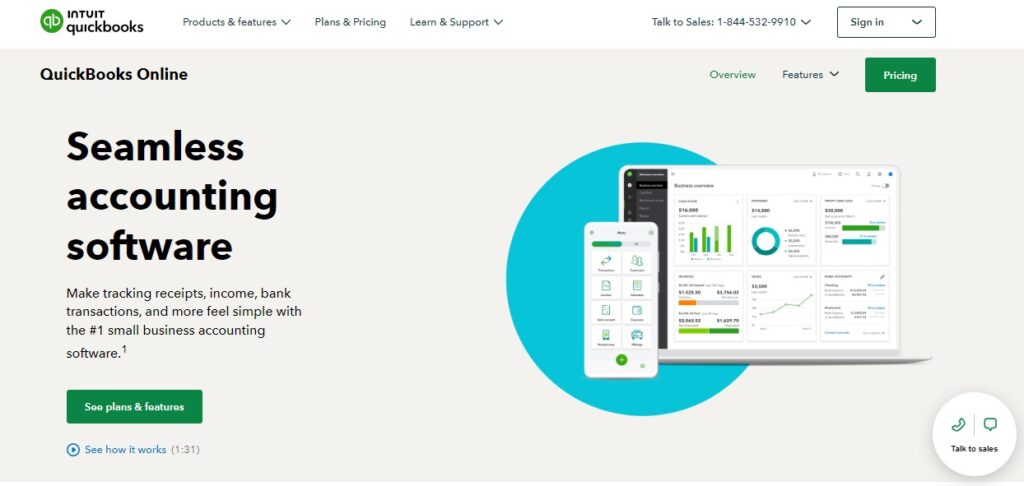 Courtesy of Quickbooks
QuickBooks Online was launched in 2004 and is considered one of the most solid QuickBooks choices for most types of small businesses. Its user-friendly set up along with over 650 app integrations, are best for owners with basic accounting knowledge.
There are four more QuickBooks Online plans which vary depending on the functionality and flexibility you need and being cloud-based allows you and other users to access it conveniently from anywhere at any time.
Key Features
QuickBooks Online (QBO) may have a limited number of users but you can send invoices to an unlimited number of clients. They also have reporting tools that you can customize according to the data you want to see provided that you have access to the information since QBO is still divided into four more versions:
QuickBooks Online Simple Start
This version allows you to track and categorize your income and expenses, and calculate your sales taxes. You can also send invoices, accept payments, run financial reports, manage 1099 contractor payments, monitor your cash flow, and even track miles when you activate your smartphone's GPS.
QuickBooks Online Essentials
The Essentials version of QuickBooks contains all the Simple Start features plus access to specific reports like sales, AR, and AP reports. You can also manage and pay bills and track billable hours.
The QBO Plus version helps with project management tracking and job costing while running budgeting, expenses, and class reports. With this version, you can also track inventory, costs, and overall profitability.
QuickBooks Online Advanced
QBO Advanced is the highest tier for QuickBooks Online. It allows users to build customizable charts, access batch invoicing, monitor employee expenses, and a dedicated premium customer service and support.
QuickBooks Online Advanced gives you an opportunity to improve financial performance with business analytics and insights, custom user roles, online training, restoration, and backup of data.
Pricing
All plan subscriptions include QuickBooks Online mobile apps and third-party integrations. However, some QuickBooks products like payroll and payments have add-on costs on top of these plan prices:
Simple Start

– 1 user and 2 accounting firms at $30 per month
Essentials

– 3 users and 2 accounting firms at $55 per month
Plus

– 5 users and 2 accounting firms at $85 per month
Advanced

– 25 users and 3 accounting firms at $200 per month
Best for
QuickBooks Online offers small business owners a choice to work with accountants or bookkeepers now or in the future. The usability and accessibility it offers make it a great selection for new businesses as well.
2. QuickBooks Self-Employed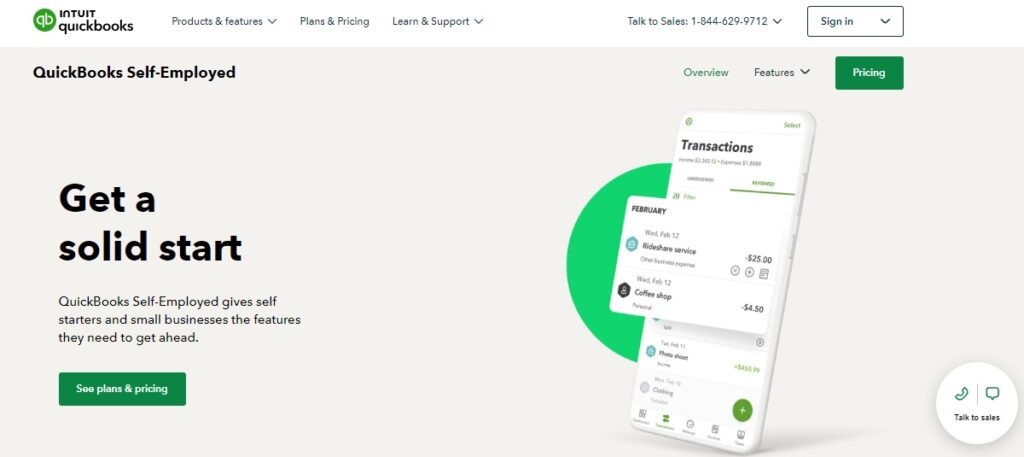 Courtesy of Quickbooks
QuickBooks Self-Employed is a QuickBooks product with invoicing capabilities, receipt management, and mileage tracking. You can quickly sort personal with business expenses with just a swipe so you can be sure you include all financial transactions during IRS filing.
All QuickBooks Self-Employed plans are cloud-based which allows self-starters to keep tabs on their income and expenses easily. 
Key Features
Other than this QuickBooks product separates business and personal expenses, QuickBooks Self-Employed also gives you a detailed tax summary and relevant deductions, profit and loss, receipts, as well as mileage log reports.
Each version of QuickBooks Self-Employed offers different features (2) but all of them have QuickBooks app access where you can encode and split transactions by percentage or assign and specify transactions with automated client details.
Here are the three sub-plans under the QuickBooks Self-Employed:
The Self-Employed version of QuickBooks can track mileage, automatic calculation of estimated quarterly taxes, send and monitor invoices, organize expenses, and separate business from personal expenses.
The Self-Employed Tax Bundle includes the main features with additional access for tax filings. It can import tax data and make online payments, plus filing one state and one federal tax return.
Self-Employed Live Tax Bundle
The Self Employed Live Tax Bundle is the most advanced tier for this product that has the Tax Bundle features and allows you to have a live consultation with a CPA.
This bundle includes unlimited help and support from experts for accounting and tax advice, and have a CPA review your tax return before submission and filing.
Pricing
The QuickBooks Self-Employed plans have different pricing plans:
Self-Employed

at $15 per month
Tax Bundle

at $25 per month
Live Tax Bundle

at 35 per month
Best for
Freelancers and independent contractors who need to monitor their personal and business expenses. Individuals with side hustles who don't have separate business bank accounts can also take care of their business operations and tax compliance with this QuickBooks product.
3. QuickBooks Desktop Pro Plus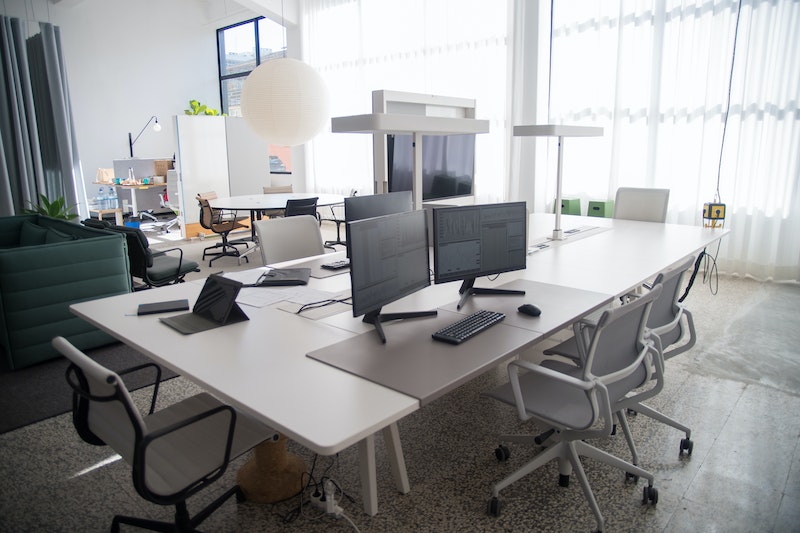 Pexels.com
QuickBooks Pro Plus or QuickBooks Desktop Pro Plus is a QuickBooks product that focuses on business that has a localized set-up for their accounting systems. Launched in 1992, QuickBooks Pro was one of the pioneering preferred solutions that includes chart of accounts, journal entries, bank reconciliation, and locally-generated reports.
Key Features
QuickBooks Pro Plus also has the features offered with the earlier discussed QuickBooks products. It has the same abilities to perform invoicing, income and expense monitoring, as well as sales tax and time tracking.
It also provides more advanced features like contact management, automated payment reminders, project management capabilities, monitoring customers and leads, inventory tracking and reports, budget creation from scratch, and a variety of tax options available.
Pricing
There is only one plan for QuickBooks Pro which is $549 annually per user for up to three users. Being an on-premise or locally-installed product, you need to call QuickBooks Sales or an authorized reseller to purchase this version of QuickBooks.
Best for
Small to medium enterprises have high-level accounting experience since it takes more time to master compared to its cloud-based versions.
4. QuickBooks Premier Plus
Another locally-installed Windows version of QuickBooks is the QuickBooks Desktop Premier Plus. It is also on-premise and users can only access this type in full through a local computer. QuickBooks Pro users have the option to scale up to QuickBooks Premier Plus if their business demands more from their accounting software.
Key Features
QuickBooks Premier Plus is focused on industry-specific features like donor contributions, job costing analysis, and sales summary reports like product profitability. Tracking can also be done by project or by client so you can easily bill finished jobs by project phase.
Categorizing vendor job costs is also accessible with QuickBooks Premier, and you can easily recognize who among the vendors are already paid and which ones are still awaiting payment.
Every job can also be amended and adjustments made is visible with the estimates, and with just a few clicks, it can also reflect your product profitability along with the other 150+ reports you can generate.
With all the key features centered on improving business financial standing, future cash flow trends are predicted with QuickBooks Premier's forecasting tool for making informed decisions and strategies using current and previous year's accounting information. 
Pricing
Being one of the QuickBooks Desktop products, QuickBooks Premier Plus is also billed annually per user that you can renew. It comes with a higher pricing plan, $799 per year per user up to five users.
Best for
Medium-sized businesses that demand a certain level of specialization like general contracts, manufacturing, retail, professional services, and even non-profit organizations.
5. QuickBooks Enterprise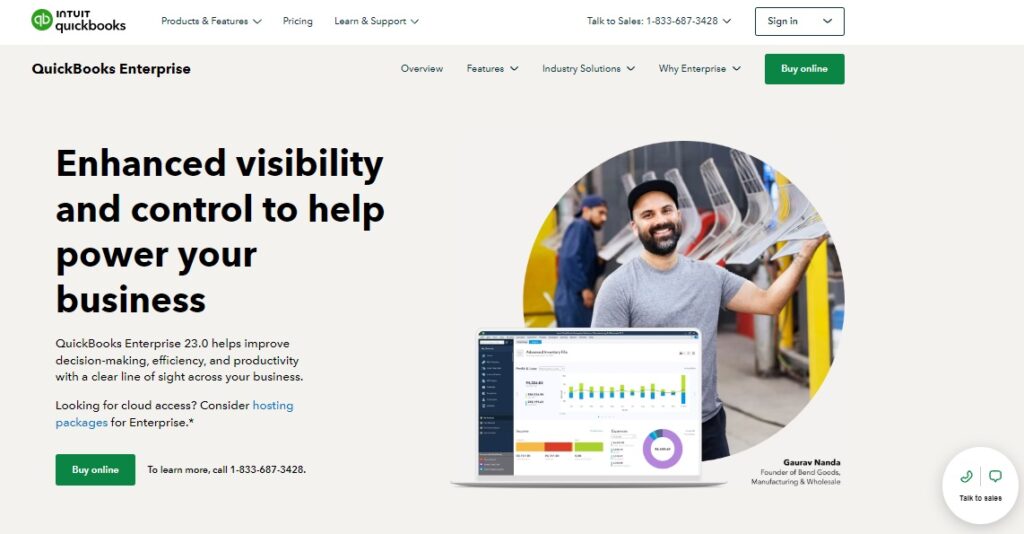 Courtesy of Quickbooks
QuickBooks Enterprise is another Desktop version of the QuickBooks products. Aside from providing advanced accounting abilities with over 200+ customizable reports, it is also one of the QuickBooks versions with the highest-developed features like industry-specific functions, and priority customer support services. 
Key Features
QuickBooks Enterprise can provide almost all the accounting and bookkeeping solutions for most business requirements. (3) Their advanced inventory tracking feature has pricing rules and barcode usage. Bank reconciliation can also be automated with bank rules along with bill workflow approvals you can modify according to business preferences.
With higher QuickBooks Enterprise tiers, the payroll option can be enhanced and offers support for assisted payroll. This feature can even provide tax filing for each employee's pay period for an extra charge.
Pricing
There are four pricing options available for QuickBooks Enterprise for up to 40 users:
Silver

at $1,410 annually per user
Gold

at $1,830 annually per user
Platinum

at $2,250 annually per user
Diamond

at $4,400annually per user
For each tier, QuickBooks Enterprise provides online data backup, manages multiple businesses under a single software license, and tracks up to a million line items, customers, and vendors.
For an additional monthly fee, you can also access your QuickBooks Enterprise from anywhere with its remote capability.
Best for
Because of the large storage, costing, and technical requirements demanded by QuickBooks Enterprise, this product is suitable for large-scale businesses. It offers specific industry solutions for wide-range inventory and time tracking, reporting, and accounting activities.
6. QuickBooks Mac Plus
Pexels.com
If your business is running on Apple's Mac systems, there is a QuickBooks product that is designed specifically for you. The QuickBooks Mac Plus is a Desktop version for Apple computers combining both QBO and Pro Plus features.
This QuickBooks version offers a great variety of features for Mac-based businesses complete with free customer support, automatic backups, and data recovery services.
Key Features
QuickBooks for Mac works just like the other QuickBooks Desktop versions including uploading, scheduling, and organizing customer information, categorizing and sorting transactions, and separating them by payment status and class.
Aside from the main accounting functions, QuickBooks Mac Plus can customize invoices, receipts, estimates, POs, and export register to Excel or forward emails to Gmail. It can also connect with QuickBooks Payroll and Payments system as add-on features.
Pricing
For up to 3 users within a single network, you can avail of the QuickBooks Mac Plus for $549 per user annually with the option for a multi-user license, or upgrade for more users at an extra charge.
Best for
Small to medium businesses that rely purely on Mac systems, have less than three users for their accounting, and prefer locally-installed software. They can be start-ups, freelancers, or even creatives who are using widely Apple products. 
Getting the most out of your QuickBooks with ENVOICE
Having QuickBooks as your accounting system is a great start for businesses that are looking for software for their bookkeeping and financial needs. But to streamline your accounting workflow while saving time and reducing overhead costs, Envoice is the solution for you.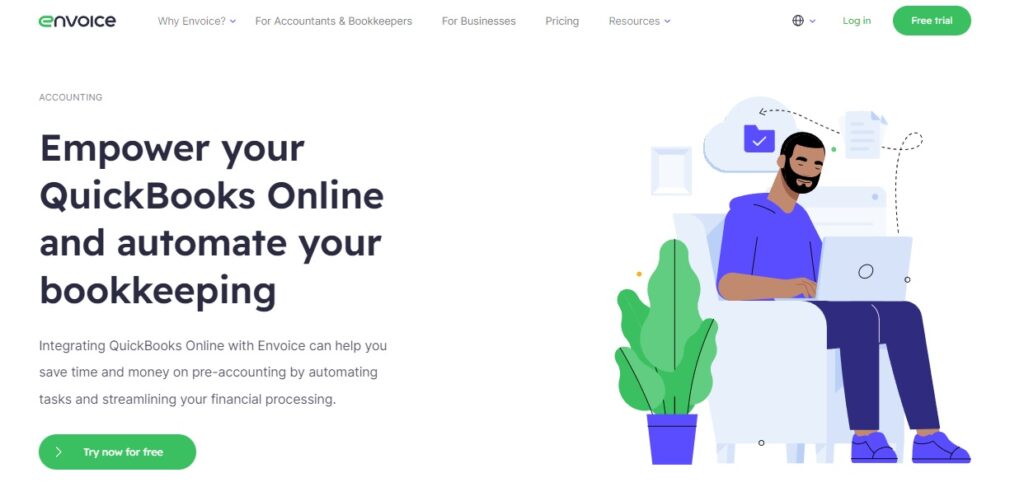 Courtesy of Envoice
Envoice is an automation tool that integrates with Quickbooks Online.  By adding this affordable tool to your accounting software, you can optimize your financial processes by:
Improving your expense management process

as Envoice

simplifies your bookkeeping tasks

like accounts receivable, accounts payable, and recurring invoices so you don't have to manually enter information every time.
Extracting through intelligent data capture

so you can go paperless and eliminate paperwork from bills, to bank statements and expense receipts.
Implementing automated workflows without breaking the bank

with Envoice custom rules and AI that helps analyze sorting, storing, and formatting patterns. Plus, Envoice's mobile app allows for approving batch invoicing or creating custom reports from anywhere.
Allow your employees to scan and submit their expenses using the Envoice mobile app
Enjoy project profitability when you take advantage of your QuickBooks Online features using Envoice. Request for a demo today!  
If you're already convinced, then you can sign up for their services immediately and enjoy a 14 day risk free trial. 
Footnotes:
STAY ALWAYS TUNED
Subscribe to newsletter
STAY ALWAYS TUNED
Still not sure?
Don't spend time on manual work
Streamline processes
Automate your invoice flow
Integrate with the tools you rely on every day
Request demo