AI in Accounting
AI-Powered AP Automation – How Does It Work and How You Can Benefit?
March 9, 2023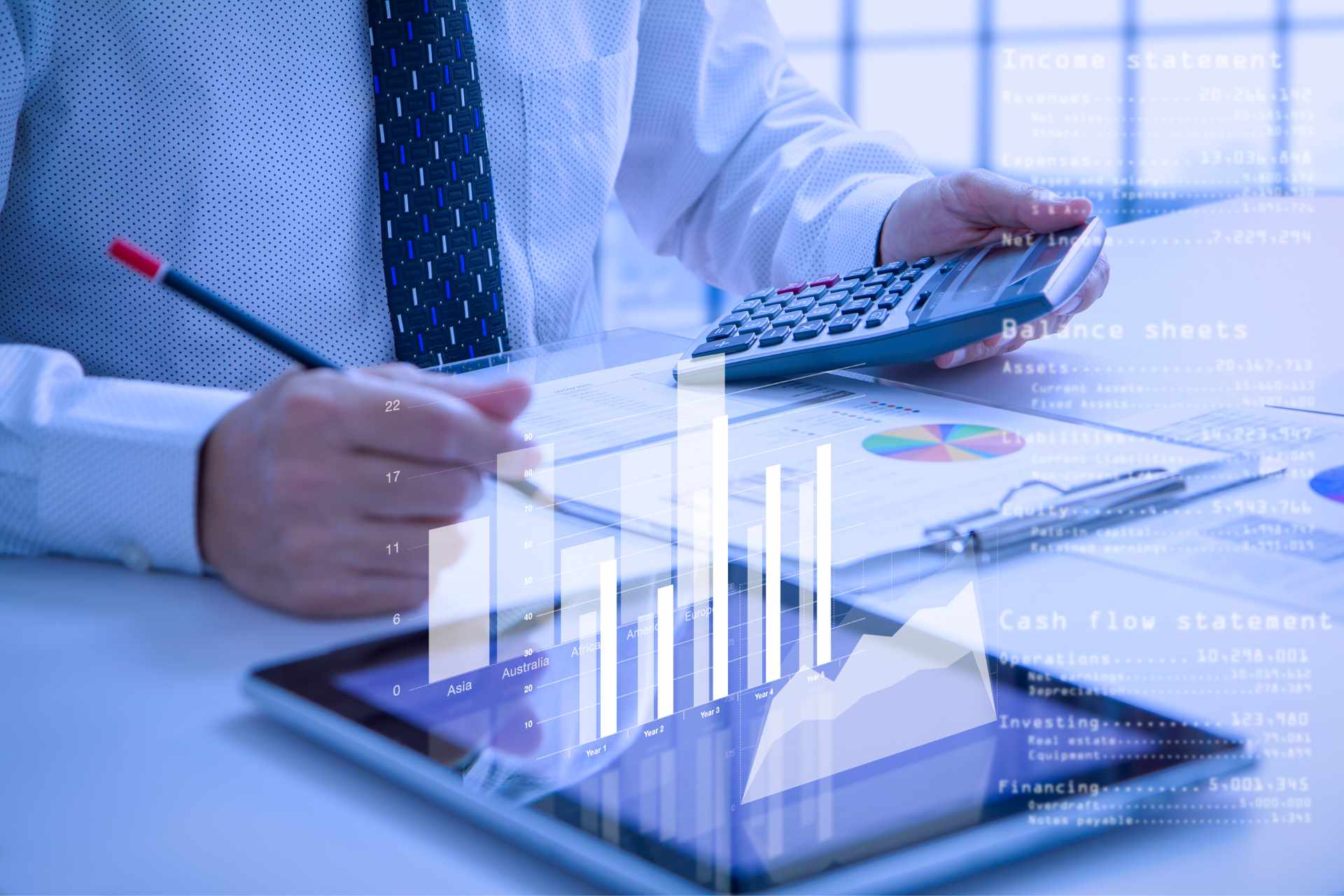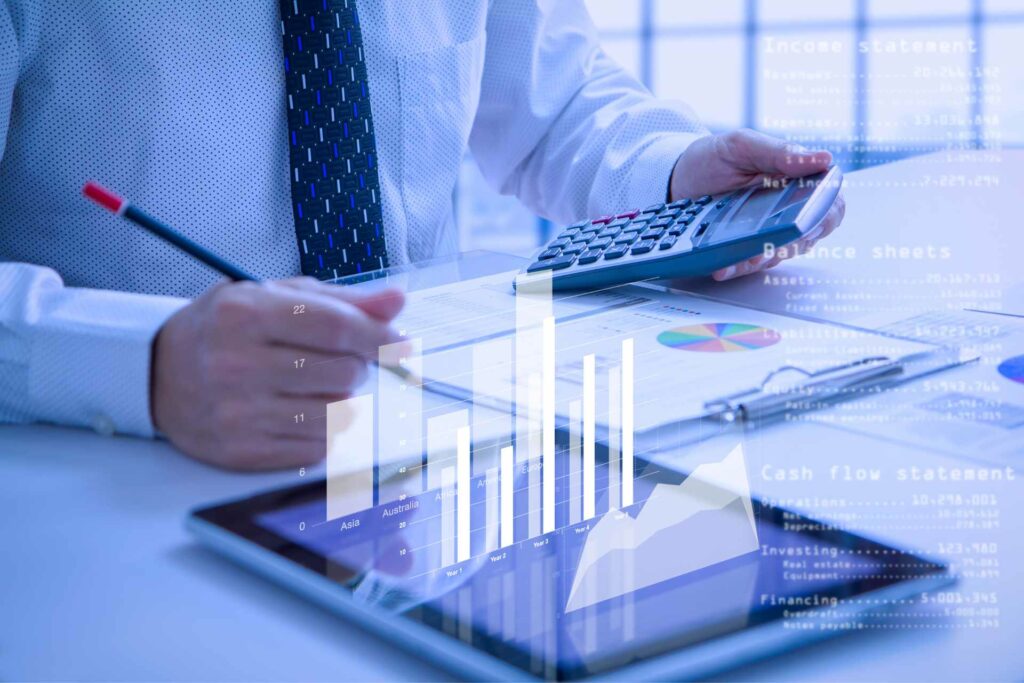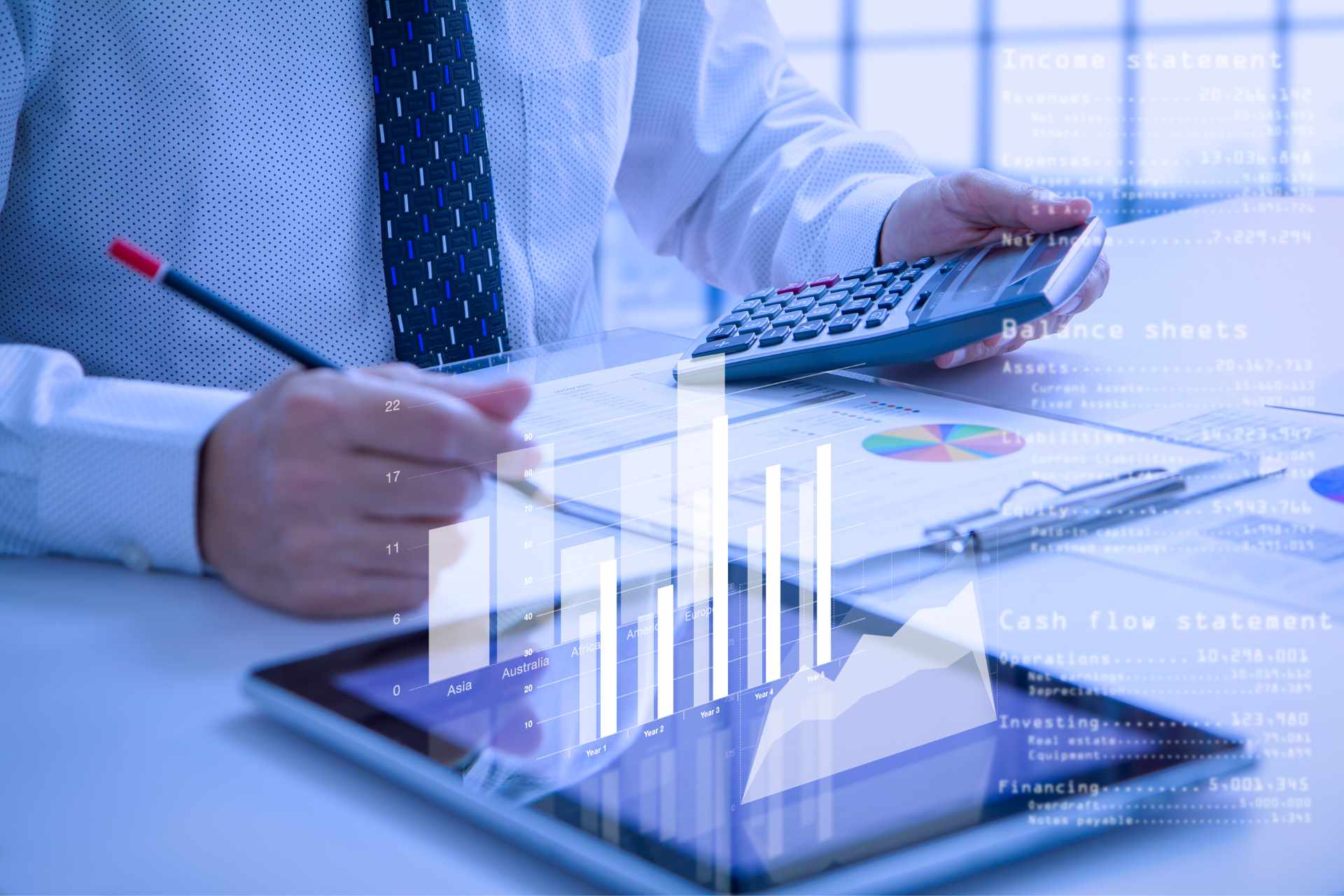 Getty by Canva
AI-powered systems reduce manual tasks, human error, inefficiencies, and siloed AP processes. Yet, businesses lose out on significant cost savings because of manual invoice processing. Only 33% use software solutions to automate procurement processes in part or in full.[1]
If you're wondering if: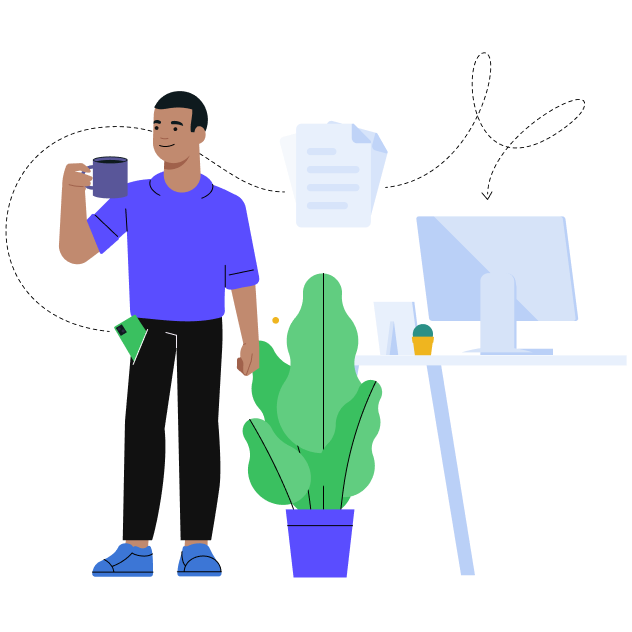 How to eliminate repetitive bookkeeping tasks?
Book a demo
and we will show you how
It makes sense to build a business case for AP automation.

Using AI delivers benefits that outweigh the costs,
Or are trying to build a business case for automation, then read on to learn how the benefits of AI-powered AP automation could transform your business.
How is Artificial Intelligence Revolutionizing the AP Process?
AI-powered AP automation speeds up and improves vendor invoice processing by taking over tasks such as:
manual data entry

routing invoices for approval

implementing spending caps

creating an audit trail

keeping an organized record
Will Introducing AI Eliminate Humans?
AI will not replace people in the AP process, at least in the next few years. Instead of hurting job prospects for real people, AI improves work conditions for overloaded finance teams.
For instance, in 2022, the workload for 75% of AP teams increased. Half planned to keep up with increasing invoice volume by working longer hours. Of the remaining half, 25% planned to add more people, and the remaining 25% will introduce automation.[3]
Rather than being a threat, AI-fueled technologies enable AP teams to catch up with increasing invoice volume.
The workload for accounts payable departments is becoming so overwhelming that one in every four employees who feel burned out plans to leave their current company. 
AI-powered automation is a viable solution to reducing the workload on your employees and increasing efficiency.
With bots taking over the most time-consuming tasks, employees can have their time back.
6 Significant Benefits of AI-Powered Invoice Automation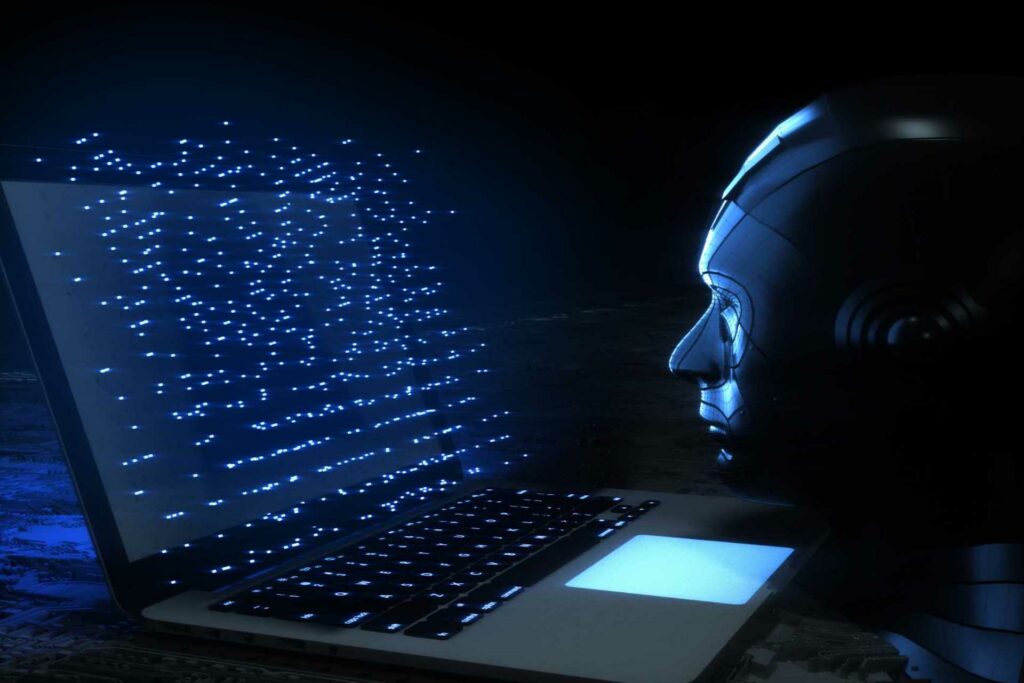 Getty by Canva
As business processes change, so should AP. Businesses must reinvent workflows to survive and stay competitive amidst emerging business challenges.
Accounts payable requires modern tools such as AI-powered automation to take on a more strategic role. Here's a list of some benefits of automating invoice processing.
#1 Receive High-Quality Invoice Data
Using artificial intelligence in the AP process involves intelligent data capture. Technologies such as optical character recognition and machine learning speed up the initial stage of the accounts payable process.
Eliminating tasks like manual data entry reduces error rates by as much as 33%. On average, companies without AP automation have a 3% error rate. By using AI-powered tools, you can decrease payment errors by 1%.[1] 
#2 Lower Invoice Processing Costs
Manual AP systems rely on people for number crunching, entering data into AP systems, invoice matching, and processing payments.
AP automation is an effective way to reduce manual interventions while decreasing processing time. Since AP teams can delegate data entry and coding to bots, they process more invoices in less time. Even if the invoice volume increases, your AP department doesn't have to add headcount or add more hours. 
On average, automation can reduce invoice processing costs by about 16%.[1] This cost savings include all AP costs but labor accounts for the largest portion of this expense. 
Automation streamlines processes so that the AP team can operate with fewer people. Top-performing companies that leverage automation only employ about 4 people for every $1 billion in revenue. The median number of full-time AP employees is 6.9, while bottom performers require 12 employees.[5]  
#3 Combat Fraud with Automated Accounts Payable Processes
Fraudsters are more likely to succeed when companies mainly rely on people to detect and prevent fraud.
Using AI-powered systems is more effective in mitigating fraud risks by
Flagging suspicious activity suggestive of fraud or abuse.

Automating internal controls by coding rules into the accounts payable workflow.

Creating an audit trail that tells you about all actions taken on supplier invoices.

Allowing convenient access to invoice data for improved monitoring and compliance.
According to IBM, organizations with optimized AI in the procure-to-pay process detect 50% more fraudulent invoices.[1]
#4 Reduce Cycle Time to Approve and Schedule a Payment
Many companies automate AP for faster invoice processing. For top-performing companies, it only takes 2.8 days to complete all steps needed to schedule an invoice for payment. Bottom performers, on the other hand, take 7 days while the median is 4 days.[4]
Decreasing the cycle time is vital for improving cash flow management.
Suppose your company has extra funds, you can use them to take advantage of early payment discounts. But if you have a long cycle time, you could miss out on discounts since it takes too long to approve the invoice.
Businesses with long cycle times may also struggle with establishing a reliable balance for accounts payable during the financial close. This could mean more work for the AP department and errors in your financial statements.
#5 Gain Spend Visibility With AP Automation
Using AI-powered systems allows your business to improve oversight over expenses. Having a full picture of short-term obligations allows for better cash flow management.
AP automation tools come with built-in tools to:
Identify spending patterns.

Know how much you are spending.

Determine your key suppliers and spend for each vendor.
Investing in software that enables spend analysis allows you to meet expense targets without hurting operations. At the same time, it can help you find opportunities for cost savings and smarter ways to lower costs and tighten controls. 
For instance, your invoice data may reveal that office supplies from Supplier E costs 2% lower. Rather than using a random supplier, you can make a rule to send a purchase order to Supplier E first. 
A Pymnts survey also finds that 77% of organizations saw improvements in working capital and credit management because of their digitization investments.[2]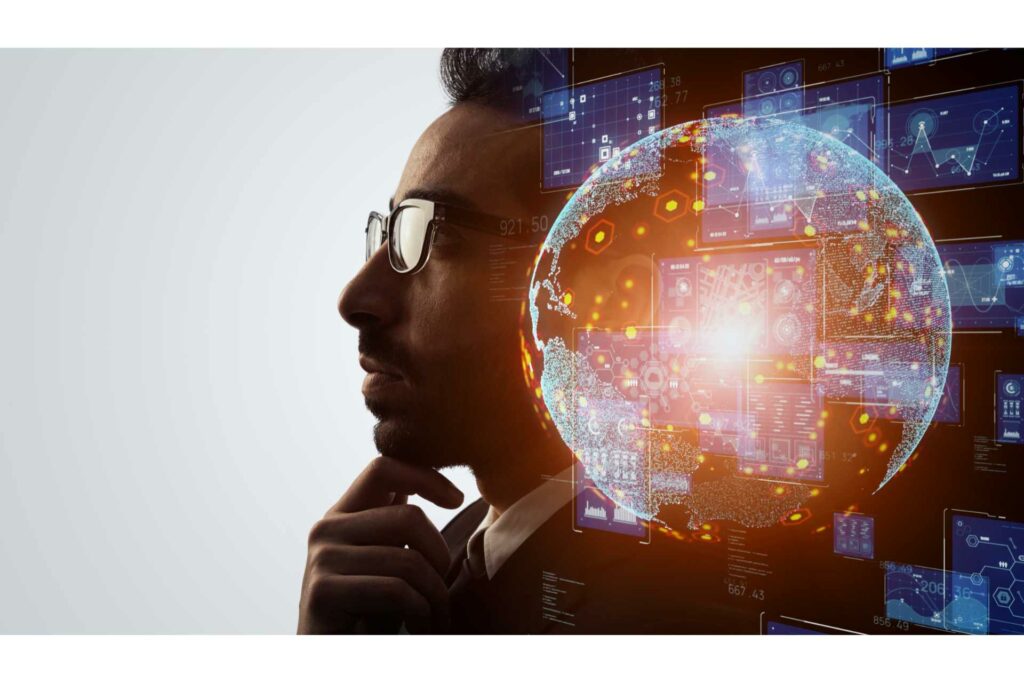 Getty by Canva
#6 Intelligent Invoice Routing
With AI, you can automate invoice management to reduce manual effort in the AP workflow.
Instant data capture, coded rules based on your expense policy, and automated verification will replace manual processes. Once vendor invoices enter the workflow, your AP automation solution can send invoices for approval to the right person without manual intervention.
Suppose you have 5 branches and different people have to approve invoices for each. Manually tracking invoices can be taxing on your accounts payable team.
In an automated system, you only need to set up rules to route invoices to the correct approver. You can also delegate a substitute approver if the main approver is out. Approvers also receive reminders and notifications for invoices waiting on them.
By eliminating manual tasks, your finance team becomes more efficient since they can offload admin tasks to AI tools. Automation also makes real-time invoice monitoring and expense tracking possible.
Accounts Payable Automation in Action
Creating a 21st-century AP team means discarding manual tasks that bots can do faster and better. With AI-fueled technologies, your business can transform accounts payable departments into a strategic team that generates ROI from cost savings.
But unlocking the full value of technology is impossible without the right partnership. Find the right automation solution for your business to drive proactive decision-making and create a strategic AP team
Test how Envoice automation transforms your AP workflow for free. Create your Envoice account today. 
Article Resources:
STAY ALWAYS TUNED
Subscribe to newsletter
STAY ALWAYS TUNED
Still not sure?
Don't spend time on manual work
Streamline processes
Automate your invoice flow
Integrate with the tools you rely on every day
Request demo