Data Entry
Data Entry Automation: A Complete Guide
October 12, 2023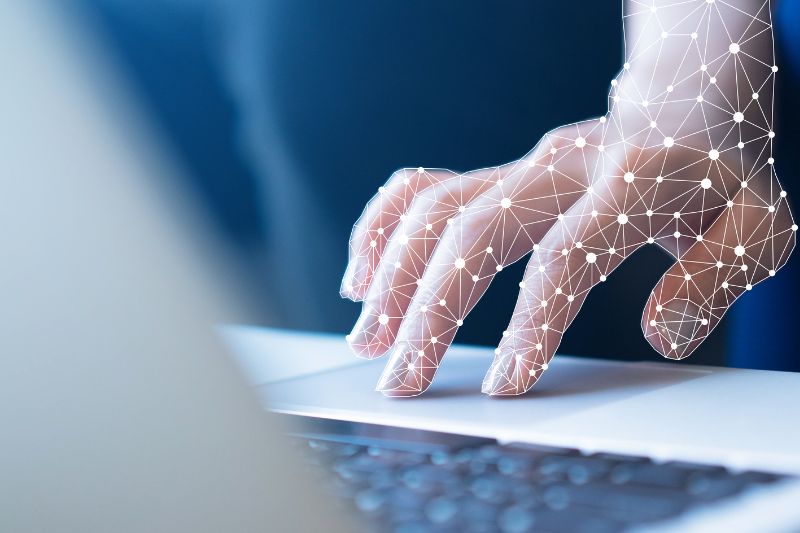 Manual data entry may have benefits of its own, like creating jobs and is simple to set up, but let's face it, it is actually bad for business.
It's not the most productive use of your time and human error in data entry leads to inaccurate information. It can also create potential financial issues, and may lead to compliance issues.
This is why any organization knows that timely and accurate data is fundamental in many aspects of business beyond productivity and decision-making.
Thus, in today's post, we'll cover what data entry automation is, how it works, what are its use cases, its benefits, how to choose the best data entry automation software, and so much more. Let's begin.
What is Data Entry Automation?
Data entry automation, also called automated data capture, is the process of collecting data automatically. It is helpful in repetitive tasks, and it boosts employees' productivity.
How Does It Work?
It involves extracting data from portable document format (PDF) files, scanned files, images, documents, websites, or emails and converting it into a structured format. It could be in the form of JSON, XML, CSV, and many more.
Data extraction and conversion to a different file format requires data entry automation software, which often relies on OCR technology to read the documents and extract information from them with accuracy.
Components of Data Entry Automation
Data automation comprises the following components:
Data parsing or data extraction is collecting raw data from various sources, such as SaaS platforms, Excel spreadsheets, web scraping, or databases and replicating it elsewhere.
Data loading. This is another crucial step in data processing, wherein transformed data is loaded into a target system. Such a system can be a business intelligence platform or a data warehouse. This process ensures the data is updated in real-time and available for analysis.
Data transformation is where a data string is converted from one format (unstructured data) to a more readable format (structured), from raw HTML to plain text.
Data integration combines data from several source systems into a unified set of information for analytical and operational uses. This is one of the core elements of the data management process.
Data quality management is the practice of maintaining and accessing accurate information. It begins with gathering data for distribution and analysis. The end goal is to receive error-free and high-quality information.
Data cleaning involves correcting errors, standardizing data formats, and removing duplicate records.
Data reporting and visualization. This involves creating reports and visualizations from the data to communicate insights.
Data compliance and governance. This component of data entry automation ensures that data is handled based on internal policies and industry regulations.
While the entire data automation process may appear complex, it is worth it because it helps business owners make better decisions.
Use Cases of Data Entry Automation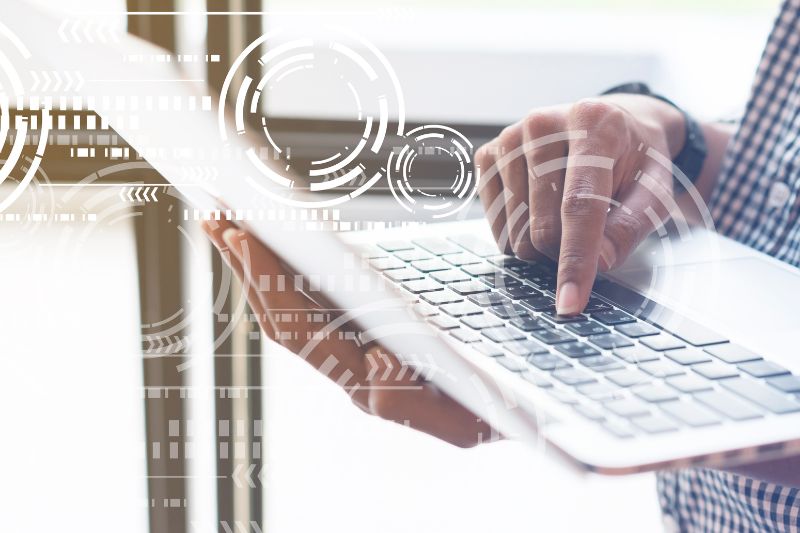 Logistics and Supply Chain Industries
The industries are among the paperwork heavy-lifters. Plus, time is of the essence when informing clients about shipment delays to maintain customer satisfaction.
Data entry automation could be highly advantageous to these industries because businesses can easily extract data, including the shipper's name, address, BOL number, gross weight of the item, and shipper's number.
Then, a workflow can be designed to store the data so companies can easily check information, such as delivery times.
Legal Industry
Lawyers and legal experts handle lots of documents. An example would be papers for trademark registration.
Rather than flipping complex and lengthy paper copies, it can be automated and help remove the bottlenecks caused by manual data entry processes.
Government Sector
Government and other official institutions will benefit greatly from data entry automation software because they process tons of permits, forms, and other official documents.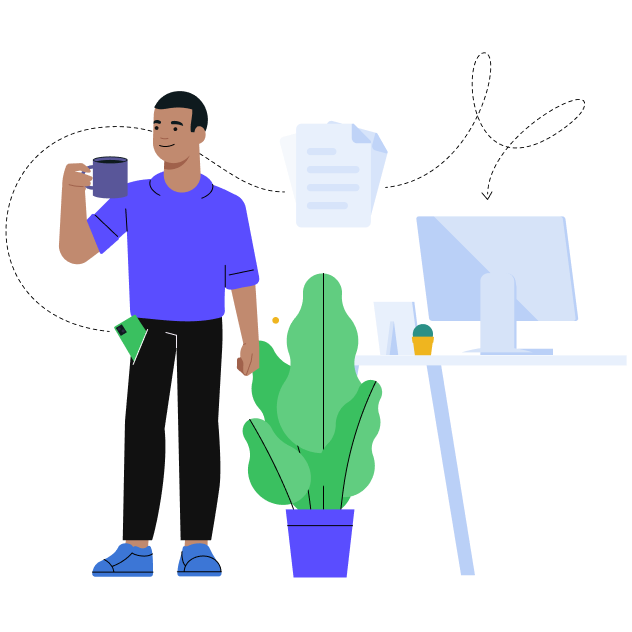 How to eliminate repetitive bookkeeping tasks?
Book a demo
and we will show you how
Healthcare
Organizations in the healthcare industry are often trying to improve their data entry accuracy because a small mistake could cost a patient's life.
Using data entry software, treatment case files, patient histories, personal information, and prescriptions are stored securely, removing the need for paper files.
In the same way, insurance companies can use the data to increase the accuracy and speed of processing medical billing forms and claims.
Research
Research often involves lengthy surveys, and all data acquired must be entered into a computer.
By automating data entry, researchers can easily proceed to study their findings and give a conclusion. The sooner the researchers enter the data into the system, the sooner they may start their study and organize their findings.
Finance and Accounting Industry
In finance and accounting, teams work with different kinds of documents, including term sheets, credit reports, invoices, financial statements, etc.
Manual data entry processes in this industry carry the risk of errors, like misspellings in taxes and other reports. Data entry automation tools in the accounting and finance industry can simplify the process.
Related: How to automate data entry in accounting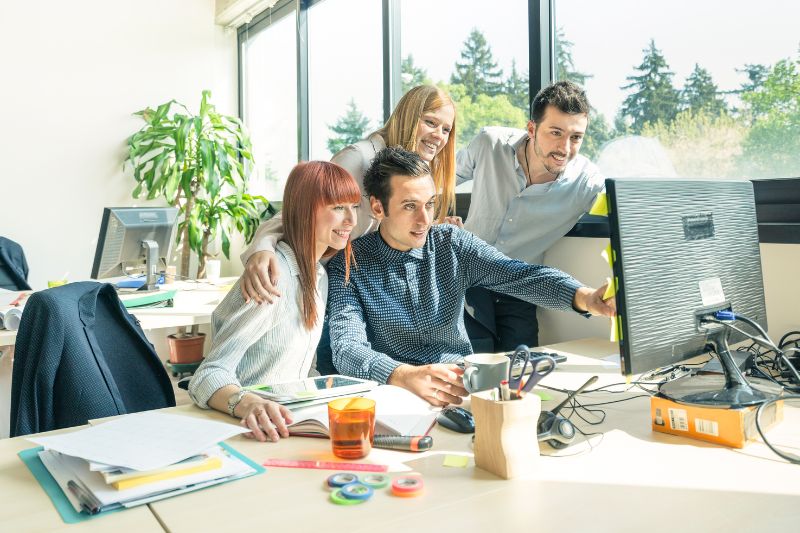 The Benefits of Data Entry Automation
Boost Marketing Efforts
Automated data entry processes can boost your marketing efforts. In addition, businesses can have an updated and complete view of their customer data.
Furthermore, businesses can extract data from various fields, like the product amount, price, and product name, from customers' receipts. Such a process enables businesses to segment their clients more effectively and target them for personalized marketing.
Time-Saving
With improved speed and efficiency, data entry automation helps businesses save time. In addition, firms can manage a high volume of data and easily process them in seconds or minutes without manual delay.
Security
Data entry automation software is cloud-based, storing data in a secure environment. Moreover, you can choose the employees who have access to certain data.
Compare that feature to data entry on a desktop computer or Excel spreadsheets. These methods store data in an unsafe environment and can be manipulated.
On the other hand, using cloud-based technology warrants that you have a data backup and stay in a secure and safe environment without worrying about unauthorized access.
Maximize Employee Value
Manual data entry tasks are monotonous and tedious which doesn't require much technical skill. Thus, it's usually seen as a task that can easily be automated or outsourced.
With an automated data entry process, businesses can easily free up employees' time. Consequently, they can give more attention to strategic tasks, enabling firms to maximize employees' value and better use their abilities.
Improve Customer Service
Clients turn to businesses that automate their data entry process because of the credibility and reliability of the data. This, in turn, leads to improved customer service and high client satisfaction rates.
Most document processing solutions comply with legal and regulatory standards, causing clients to trust the process or the solution.
Fewer Human Errors, Higher Accuracy
Using OCR (Optical character recognition) technology leads to a 99% data accuracy rate. There's no human error because intelligent machine learning algorithms read and process the data. They also fact-check and verify information sources.
Easy Data Modification
Another benefit of automating your data entry process is that data can easily be modified by those authorized to do so. Then, you can transform the data to turn them into charts or graphs more easily.
Long-Term Cost Reduction
It takes hours to go through billions of papers and organize data into several types.
That's why businesses save money when they don't rely on manual labor and focus more on productive tasks. Automated data entry and extraction speed up the document processing workflow, helping firms focus on things that matter most to them.
In-Depth Analysis
Data analytics from document scanning and digitization assists firms in discovering trends in detail. Businesses can use trend analysis for better decision-making.
For instance, CEOs can gain insights into the business workflows, allowing decision-makers to optimize and improve their business operations.
Competitive Advantage
Data automation assists businesses gai competitive advantage because they have real-time insights, wich allow them to make a more informed and faster decisions.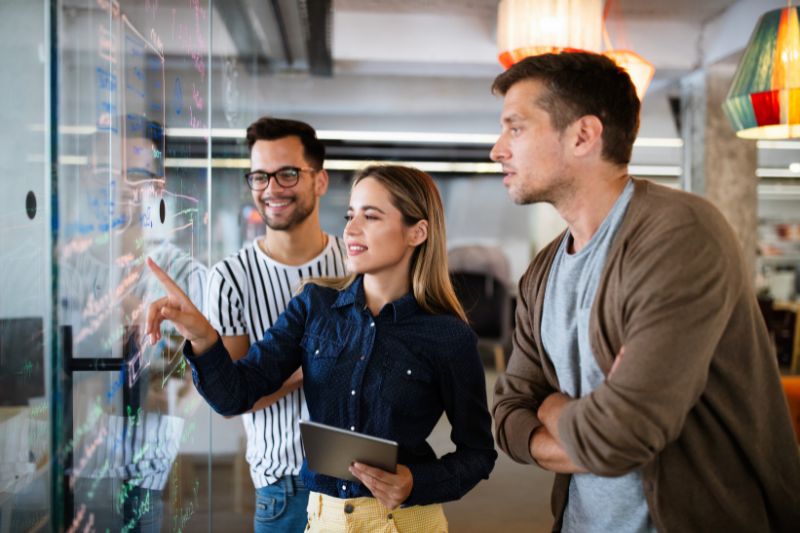 How To Automate Data Entry: Step by Step
Here's how the automated process of data entry looks like:
Step 1. Determine the Scope
Know the tasks that require automation and those that don't. Then, decide if the entire task or only certain parts need automation. Usually, the most tedious tasks that do not involve human judgments can be automated.
Step 2. Obtain Raw Unstructured Data
The first step in the automated process is to obtain raw unstructured data containing the data to be extracted. Such information can come from different sources, like scanned images, documents, emails, PDFs, and more.
Step 3. Choose Your Automation Software and Set It Up
The next step of the data entry automation process is to choose a data automation software for your company. There are plenty of solutions available.
Some well-known data entry tools have invoice processing features or use Robotic Process Automation (RPA) or OCR software. There are also types of software that include data integration platforms.
Of course, these software have different functions to fit data entry tasks. Automating data entry using this software allows you to extract text from PDF, transcribe videos into text, or get invoice data and transfer them into a spreadsheet.
Whatever type of functionality you need for your data entry task, choose the software that fits your needs perfectly.
Once you have chosen your software, set it up. It may involve installing the tool, configuring its settings, or linking to web services or external databases.
With Envoice, you can streamline the data entry process and deliver value faster. Check out how Envoice data entry/ extraction automates the work for you.
Step 4. Import to the Automation Software
The next step is to import the unstructured data to the automation tool for further processing.
Step 5. Test It Thoroughly
Test your software and take as much time to ensure the automation will work without any problems or critical errors, which may later cause bigger issues.
Step 6. Monitor and Update It Over Time
Ta-da! You've now installed and tested your automatic data entry solution. To make sure it runs smoothly, monitor and update it over time.
Updating your data entry solution is important, especially if the software has feature updates or the data sources change. Check if there are new errors and fix them quickly.
Select the Best Automation Software in 2023
To choose the best data entry automation tool for your company, begin by analyzing these requirements:
Software Features
Choose a modern data entry automation software to scan and store the visual data elements. It should also have a data extraction feature so your firm can easily automate the process and reduce the completion time.
Another software feature to look for is data cleaning, which involves scanning and ridding invalid data and data records of errors.
Integration
Consider also data entry software integration. Select software that can integrate with your present business applications. That way, you can automate the process and seamlessly send the data to the other software.
Ease of Use
Consider how easy the software is to use. Choose one that provides clear and simple navigation. Moreover, you should get started with automation easily and quickly.
Scalability
Another crucial aspect to consider. Opt for software that can accommodate your business' growing data demands. Choose one with tools that provide robust security features to protect sensitive data.
Pricing
Automated data entry solutions vary in price. Be sure to choose software that fits your company budget. Most automation tools come with pricing options, allowing you to choose a plan that best meets your business needs.
Once the Envoice data entry tool is set up, you can train your employees to use it. Don't worry. It doesn't have to be difficult because the software is easy to use, and you'll have access to user manuals and video tutorials.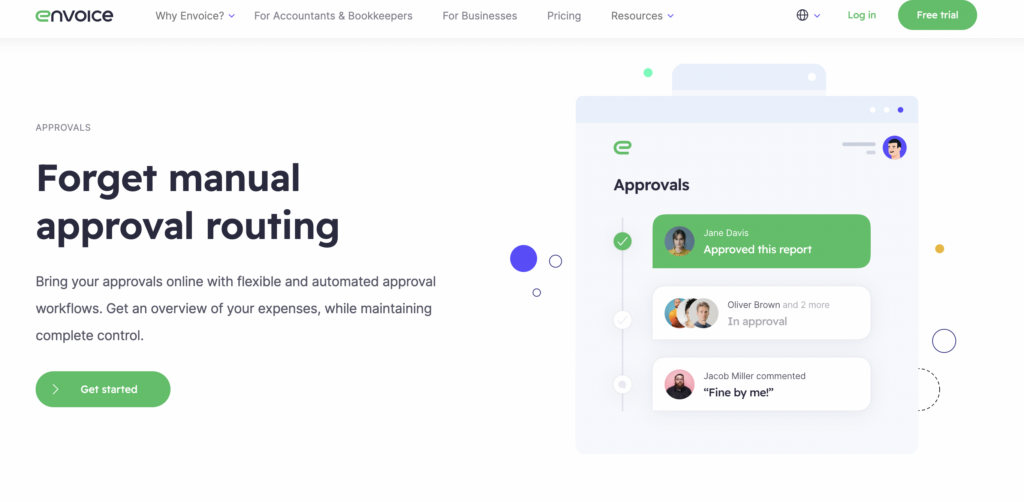 Why Automate with Envoice?
Envoice's core features make the accounting and bookkeeping process easier.
It can extract all key information from receipts and invoices within seconds without manual work. The extracted data will then be validated.
Expense management platform
Next, Envoice automatically detects the payment method used for expenses and determines whether it's due or already paid by credit card.
Automated approval workflows
Another way this expense management platform reduces the time required for data entry jobs is by allowing users to build automated approval workflows.
Auto-approve recurring expenses
With it, users can have an overview of their expenses and auto-assign the expense approval process to the responsible people. That way, it is easy to delegate approval responsibilities when one employee is out of the office.
Delegation
The platform automatically forwards the new and pending approvals to the new substitute during the assigned person's absence to ensure that the accounting workflow remains uninterrupted.
Envoice can even set approval limits, send and receive real-time feedback from team members, and accept approvals online. Overall, it is configured based on your business requirements.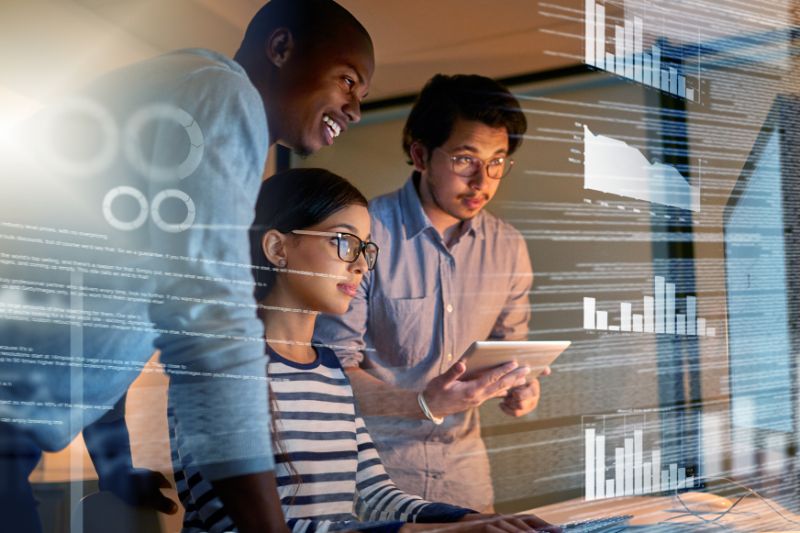 So, Should You Go for Automated or Manual Data Entry?
If you want to improve the accuracy and efficiency of your business, then go for automation.
The initial cost of manual data entry may be low compared to automated data entry, which requires you to buy the software or avail of a pricing plan, but it saves you money in the long run.
Manual data entry requires employees to manually enter the data, and every file will be reviewed step-by-step, whereas automated data entry requires minimal human intervention. The tool has a well-defined workflow for document data entry and processing.
In terms of processing time, manual work is very time-consuming, while pre-trained APIs only take minutes. Moreover, the error rate of manual data entry is high compared to automated data entry, where the software can cross-reference using past data models and validate the information.
Automated data extraction and entry will speed up your workflow, helping your business prioritize more on what matters most.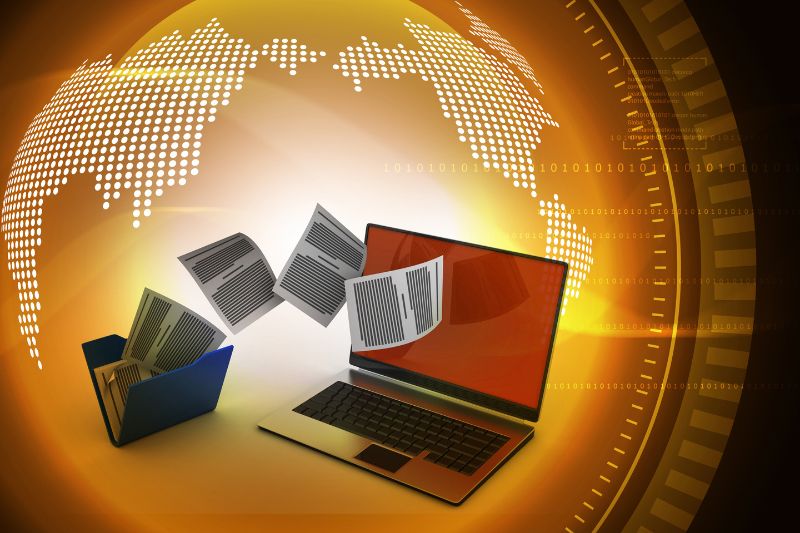 Final Words
Congratulations. Your days of copying and pasting mountains of data are over. Your business can surely get the best value, speed, and accuracy by automating your data entry process.
Data entry automation is an excellent way to improve your company's workflows. It can save time and effort, remove time-consuming tasks, and assist in cutting expenses.
Fortunately, a wide range of data entry automation software is available to meet any operation's varying budget availability.
Save hundreds of hours of manual data entry work. Start using Envoice today.
STAY ALWAYS TUNED
Subscribe to newsletter
STAY ALWAYS TUNED
Still not sure?
Don't spend time on manual work
Streamline processes
Automate your invoice flow
Integrate with the tools you rely on every day
Request demo