Accounting Automation
How to automate data entry in accounting
March 25, 2022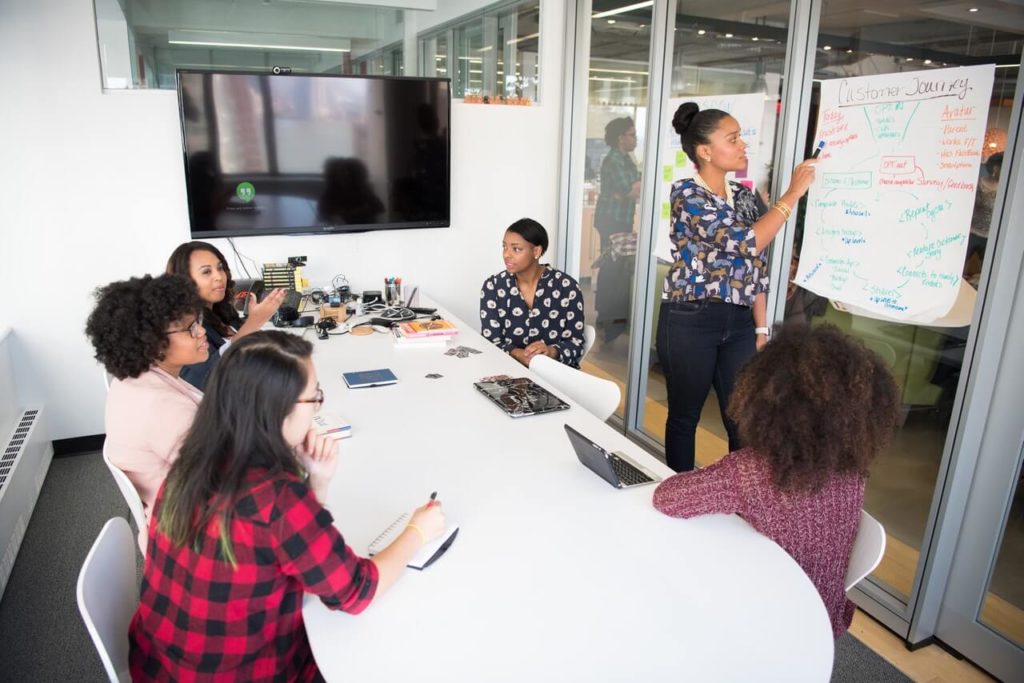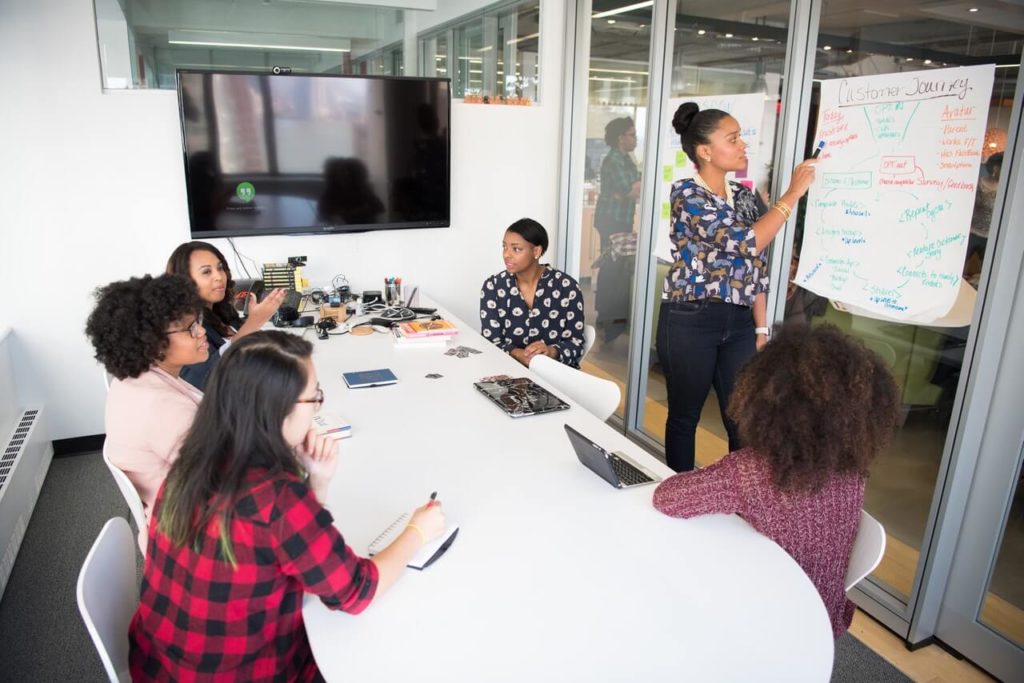 Pexels
Despite the availability of automation technology, accounting departments continue to rely on manual processes. Accountants and bookkeepers spend millions of hours manually entering information to produce financial reports.
In one survey, 75.7% of respondents indicated that their accounting process is largely manual or requires considerable manual effort. Manual accounting data entry is both time-consuming and prone to human mistakes. (1)  It's not surprising that 63% find data entry as a major pain point. (2)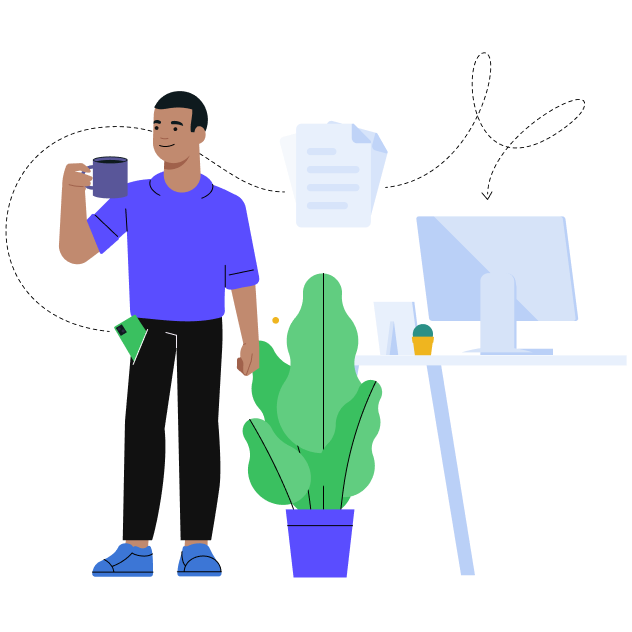 How to eliminate repetitive bookkeeping tasks?
Book a demo
and we will show you how
With the pandemic accelerating the digital shift, automation has become vital even for small companies. Legacy systems and manual processes drag accounting teams down – making it challenging to issue financial reports on short notice. While the Covid-19 situation may have eased, the business climate remains uncertain, and company leaders require reliable and up-to-date management information to make strategic decisions quickly.
Unfortunately, companies are still playing catch up to lay the groundwork for agile teams capable of providing real-time information, if possible, from anywhere. Manual data entry speed is too slow, and finance teams still rely on inefficient processes, even with modern accounting software.
While modernization efforts are crucial, proper planning is equally important to generate a positive return on digital investments.
Best practices for automating data entry
1. Make Digital Transformation a Strategic Priority
Digitization should look at the bigger picture to make room for further automation– not only eliminating manual data entry tasks in the accounting function.
A survey finds 72% of C-suite executives credit making automation as a priority to be a vital factor for achieving success. Automation is more likely to succeed when business leaders consider it a business strategy.
Step one in deploying automation is to treat data entry automation like any business investment.
Creating a roadmap ensures a cohesive approach to digital transformation and reduces unnecessary investments in custom features or third-party applications.
Define business goals for the digital transformation initiative, understand existing processes and workflows, track progress, and establish a baseline for measuring success.
2. Eliminate Manual Data Entry in the Big 3
Automating accounting data entry generates more benefits when targeted on functions that affect the bottom line – General Ledger, Accounts Payable, and Accounts Receivable.
During the pandemic, businesses with manual accounting data entry processes had to embrace digital transformation. Companies found that, when working remotely, manual accounting close, AP, and AR management can be tough, and sometimes impossible.
Even with easing regulations, the pandemic highlighted how outdated systems hold companies back. Companies looking to automate data entry in accounting should consider improvements in the following areas.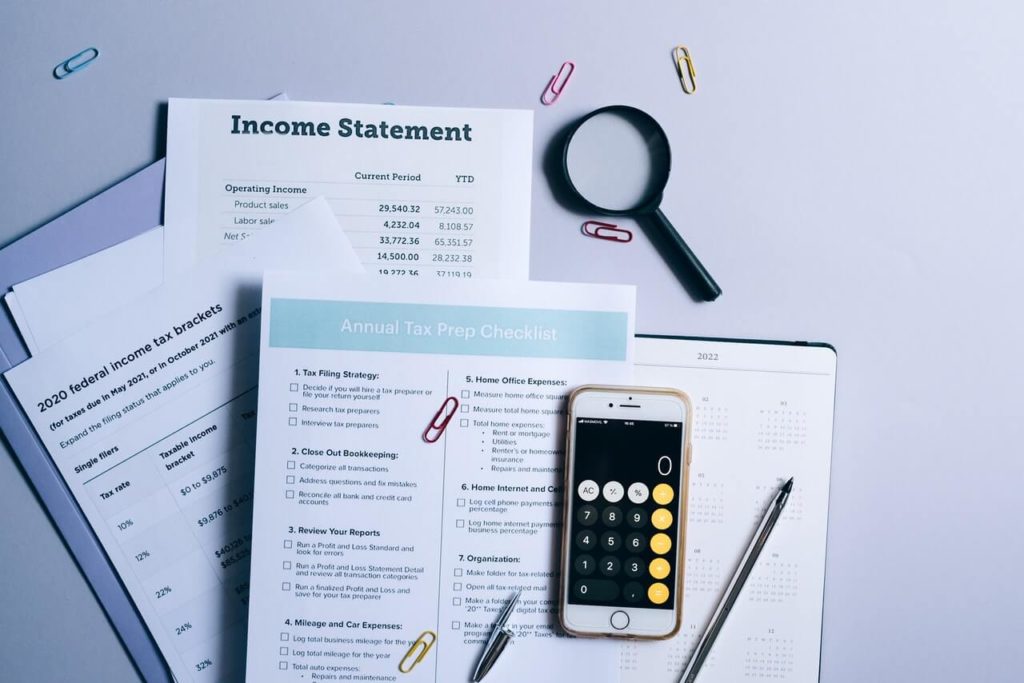 Pexels
Financial processing and general ledger reconciliation are highly automatable functions. Automating accounting data entry for reconciliations, allocations, and recurring calculations reduces errors while saving time.
Look into integration opportunities across tools to reduce manual data entry into your accounting system. Companies using expense management while using QuickBooks or Xero, for instance, can reduce accounting data entry through integration to eliminate manual data entry.
Re-engineering this process reduces preparation time for financial reports, allowing finance teams to have more time to review transactions.
Manual labor in AP bogs down finance teams, but about 79% of cash disbursement processes can be automated. Automation can take charge of sorting and categorizing invoices, entering information from invoices, approving workflows, coding, and classifying transactions.
One survey indicates that 69% find intelligent expense management systems that drive efficiencies to be the key to a successful AP department. (3)
Automation also reduces cost and time savings in AP. Best-in-class organizations report lower invoice processing time – from an average of 10 days down to 2.6 days. Processing costs for these organizations are also 80% lower at $2.18 compared to the average cost of $10.89 per invoice. (3)
Delays in accounts receivable processes make it harder to improve cash collection. Potential tools for sales automation within AR include e-invoicing, billing, matching, and verification.
Days sales outstanding, which measures the time it takes to receive payment from the delivery of services and goods, is another benefit of automating AR.
Companies processing 20,000 invoices a month can reduce DSO by an average of 23 days with automation. Businesses processing 500 to 1,000 invoices a month that adopt high-level automation can reduce average DSO from 44 days to 32 days. (4)
3.  Map Out and Streamline Workflows
Automating accounting data entry should fit in with existing workflows. Before deciding to automate, take stock of current processes.
For instance, a company struggling to make timely payments and chasing invoices due to bottlenecks in invoice approval workflows may consider automating the accounting process.
Even with seemingly modern accounting software, companies may still require finance teams to spend significant time chasing down invoices or paying suppliers due to lacking features for processing invoices.
Without mapping workflows, business leaders may erroneously think the accounting system is the problem. If the new accounting tool lacks invoice processing features required by the company, the problem will persist.
In this case, automating invoice processing workflows with an expense management tool like Envoice could be a potential solution.
Intelligent expense management tools capture information from invoices sent through email, PDFs, or photos, and AI technology. With modern tools, employees are free from manual data entry, and existing roles could shift towards more responsibilities for ensuring clean data.
With tech-enabled systems, invoices can be processed and paid faster. At any point, finance teams can provide an update on invoice status while dedicating more time to higher-level tasks like supplier relationships, maximizing capture rates for early payment discounts, and catching unusual transactions.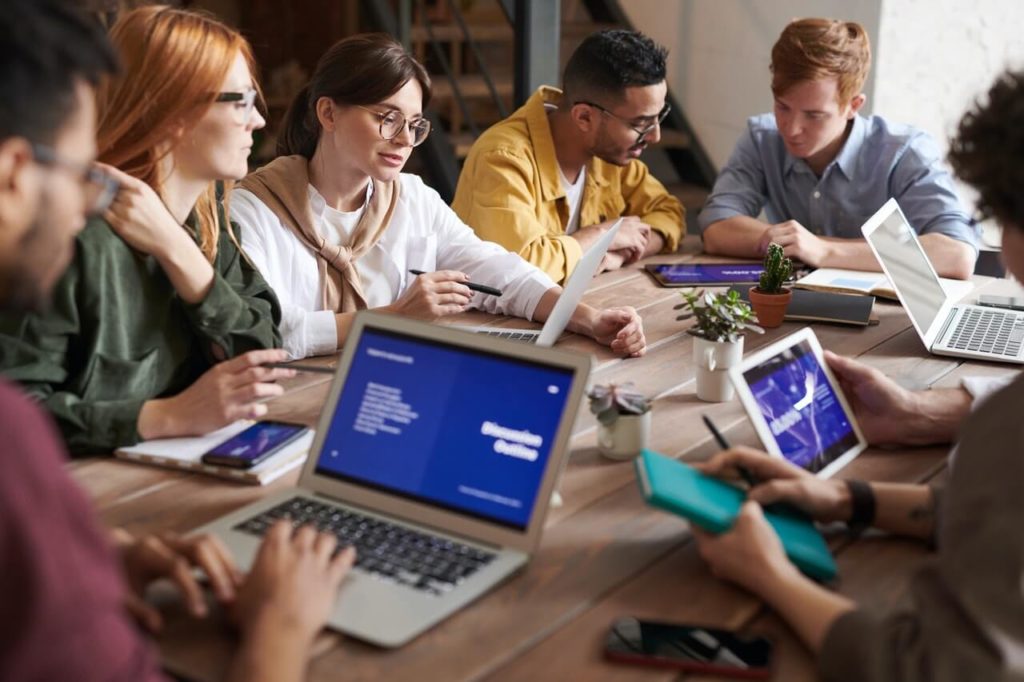 Pexels
4. Identify Areas for Automation
A McKinsey study reveals that 42% of finance activities are fully automatable. One technology, robotic process automation or RPA, companies can automate about a third of finance functions. Bots programmed to process data based on customized rules and learn from human input can perform repeatable tasks. (5)
RPA eliminates time to spend on avoidable rework on accounting departments which takes up about 30% of an employee's overall time. In a year, Gartner estimates total cost savings to be as much as $878,000 based on 25,000 hours saved with RPA adoption.
RPA, AI, and other emerging technology create many opportunities for using automated data entry software across the finance function. However, companies need to prioritize which areas should be automated first.
5. Adopt Human-in-the Loop Solutions
Automation may be sweeping across all industries, but it will not fully replace real people in the workplace. Human touch remains essential in operating a business, and whether automation generates a positive ROI depends on your workforce.
While automated data entry software can do 98% of the tasks completed by bookkeeping, accounting, and auditing clerks, employees performing these roles can transition to new positions.
A PWC study further reveals that digital transformation may be taking a tech-powered approach, but it will start with people first. (6)
6. Address Skill Gaps
Organizations that successfully integrate automation efforts address skill gaps. Companies have to invest not only in automation software but also in people.
Employee training and capability building are crucial in building tech-empowered teams. Finance reskilling and upskilling programs support innovation and growth across the organization. A study also reveals that turnover rates are 27% lower in organizations investing in upskilling the workforce. (6)
7. Complement Technology with Human Validation
Introducing automated data entry software will create new positions. As automation takes over tactical roles, employees have to upskill and use technology in performing tasks.
With automated accounting data entry for invoice processing, employees no longer need to manually input invoice information. Tools for invoice matching and auditing also make it easier to flag duplicate or unusual invoices.
How does automated data entry work in practice?
SmartExtract using optical character recognition, could capture and extract data directly from an invoice in a few seconds. Accounting data entry automation eliminates most manual tasks to support a paperless AP process with fewer human errors and uniform data. However, machines are not perfect.
Employees who used to do manual accounting data entry could now take charge of validating machine-generated data to achieve higher accuracy rates for financial data.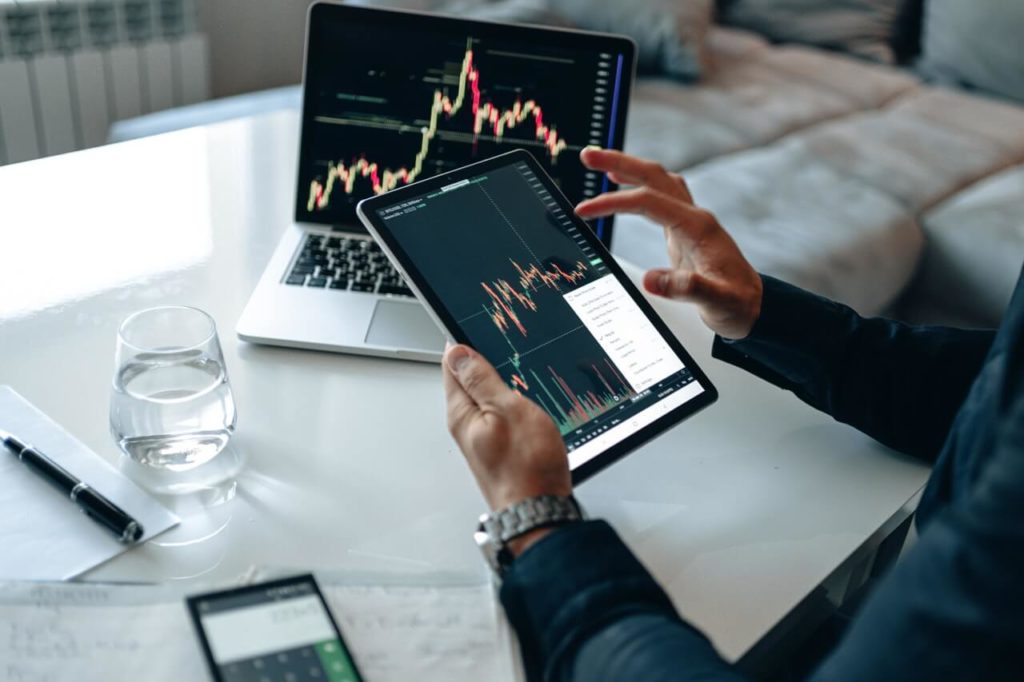 Pexels
8. Enable Cross-Functional Collaboration
Often, companies use different tools for different departments to complement existing processes. HR, Marketing, and Finance may all be automated, but the technology could vary per department. Involving the entire business when planning data entry automation is crucial to eliminate overarching processes and duplicative effort.
The success of automation efforts hinges on employee adoption of new technologies. Driving better productivity through automation will always require human effort – making communication and collaboration essential.
Finance teams don't need another place for sharing files, communicating, or storing data – and accounting automation should take note of this.
Take the case of Envoice. With this tool, clients have a dedicated inbox for receiving all invoice-related emails and messages. AI takes over data capture and extraction, eliminating manual data entry.
However, it doesn't stop there.
The system captures relevant notes about the invoice as it goes through the approval workflow, creating a clear audit trail for authorized users. Having all information within the system saves time since reviewers don't have to dig for supporting emails, attachments, or comments from approvers.
Find solutions that workers can adapt to – consider deploying user-friendly tools available as a mobile app or computer program that provides access to all relevant data. Most companies already store data across multiple locations like email, a shared drive, or an instant message – and you don't want to add more.
Use automation to break down unpopular data silos and provide central data storage for all relevant information.
9. Focus on Integration
Integrating existing tools and close coordination is crucial to make it easier for automation programs to scale. A McKinsey study revealed that 49% of large organizations that successfully deployed automation reported coordination across business units and functions. (7)
Coordinating automation efforts across vendors to enable integration is important. As employees move from one system to another, the probability of committing errors increases.
When integration is not possible, employees can automate data extraction with one tool but would have to manually perform Xero data entry or import information for the accounting software.
Thus, having a system for transferring and validating information without human intervention results in higher data accuracy.
Find the Right Accounting Automation Solution
Data entry automation enhances processes whether you have a large or small company. While 65% of companies report success with automation compared to 55% of large companies who do, success factors are similar. (7)
Plan automation with the whole organization in mind, make it a strategic priority, invest in people, and approach automation as a collaborative effort to achieve positive returns from digitization efforts.
Like with any new technology expect hiccups and prepare for possible problems. But when done right, you can reduce manual data entry, improve visibility into spend, and provide crucial business insights to improve decision-making.
Explore how accounting data entry automation fits into your overall digitization initiative with Envoice. Schedule a demo with the Envoice team today and learn how AI, machine learning, and RPA provide opportunities for further automation so your business can gain a competitive advantage in terms of cost savings, operational efficiencies, and employee satisfaction.
Article Sources:
3 – https://info.transcepta.com
STAY ALWAYS TUNED
Subscribe to newsletter
STAY ALWAYS TUNED
Still not sure?
Don't spend time on manual work
Streamline processes
Automate your invoice flow
Integrate with the tools you rely on every day
Request demo