Digital Receipts
Receipt Scanner for Quickbooks: How It Boosts Efficiency in Your Accounting Workflow
August 11, 2023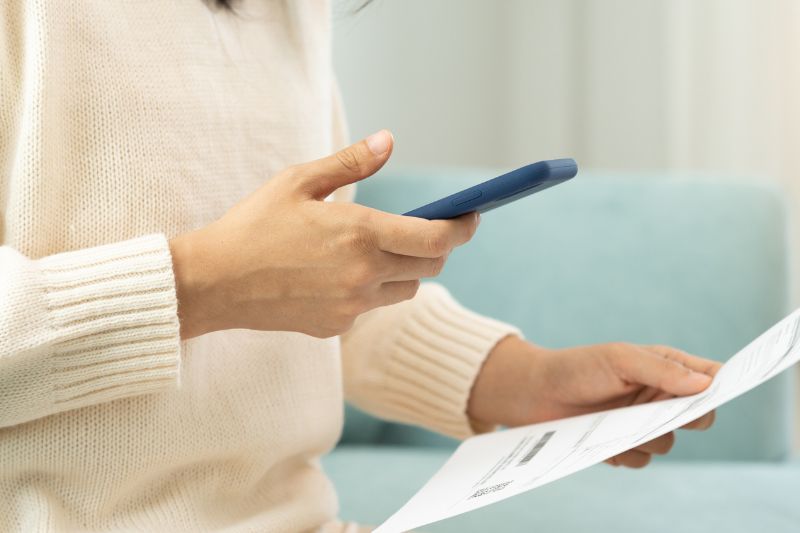 Courtesy: Canva/ shisuka
Do you handle a large number of receipts at work? Are you still manually processing these receipts? Is fraud a worry for you as well? Do you feel like you're drowning under piles of papers?
If your answer is yes to any of these questions, then you are one of the many businesses that deal with receipt-based processes. Fortunately, you can use receipt scanning software to automate your business processes and overcome these challenges.
This article explains what a receipt scanner is, how a receipt scanner for QuickBooks boosts efficiency in your accounting workflow, and more.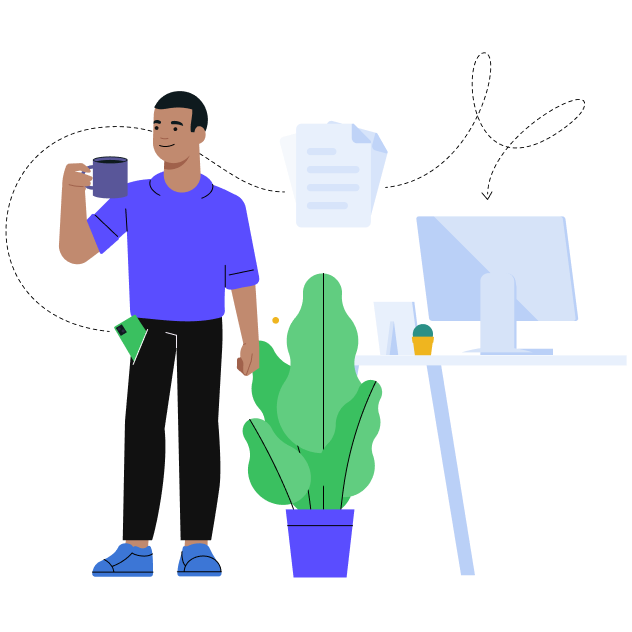 How to eliminate repetitive bookkeeping tasks?
Book a demo
and we will show you how
What is a Receipt Scanner?
A receipt scanner works by scanning and processing data on your receipt. With portable scanners or desktop scanners, users manually feed receipts into the scanner. 
With a receipt scanner app, users can simply take a photo of their receipt, which will automatically process the information there.
The receipt scanner uploads that information to a predetermined location, like folder files, USB memory storage, cloud, or software. Receipt scanners, like Envoice, use machine learning to determine matches in the transactions.
To read, scan, and extract data from a receipt, the receipt scanner software usually uses Optical Character Recognition (OCR) and AI. 
OCR is the technology that extracts data from scanned documents or images as it can check individual characters. 
AI, on the other hand, extracts the meaning from the text. For instance, it determines the part that contains the VAT percentage, line items, merchant name, the total amount, and so on.
Read: OCR in Accounting – How to Achieve Major Time Savings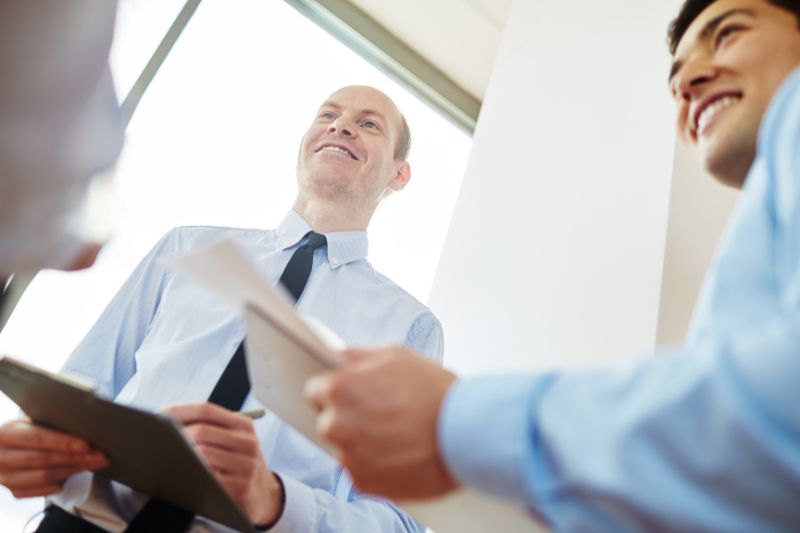 Courtesy: Canva/ mediaphotos
Importance of Efficiency in Accounting Workflow
Accounting workflow is the process of repeating tasks that employees do in the accounting department to accomplish a project or certain tasks. These workflows are important to streamline and optimize your processes.
Efficiency in accounting workflow is all about minimizing waste. It means completing the work using the least amount of resources and time possible. 
Efficient work generates the maximum profit for a task, reduces your team's work hours, and generates the maximum profit. These are all good news for your company's profit margin.
Naturally, efficiency is the prime goal of accounting firms.
How Do You Scan a Receipt With Your Smartphone?
Probably one of the most convenient forms of receipt scanning is using your smartphone. You can do it with the device you likely have in your pocket, even on the go, and with the app that is safe and seamless.
Scanning a receipt with your smartphone is easy with these steps:
Take a photo of the receipt using your phone camera

Convert the file to your file type choice, like .jpg, pdf, etc.

Store the digital file in a cloud storage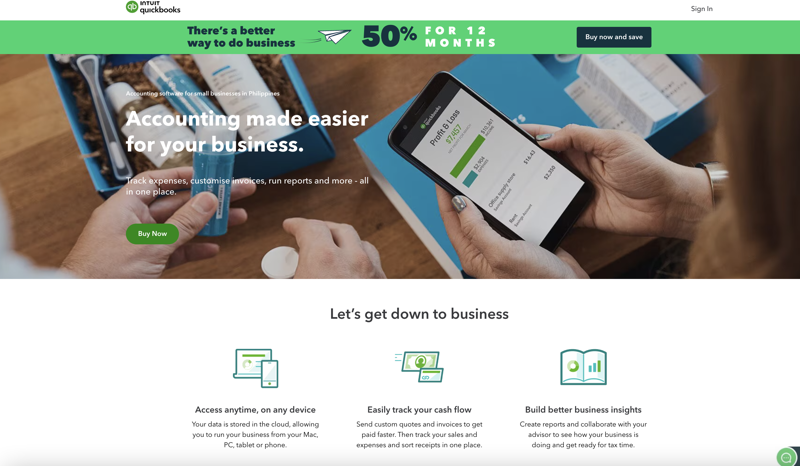 Quickbooks
Why Choose Intuit QuickBooks as Your Accounting Software?
Quickbooks is a top-rated accounting software ideal for small and medium-sized businesses. 
Developed by US-based company Intuit, it allows you to check and manage your sales, purchases, and expenses in one platform.
Quickbooks integrates with third-party services, making financial management easier. And one of the top benefits of this software is it's user-friendly. It is easy to navigate and intuitive, even for newbies.
The moment you log in, you'll see a dashboard that outlines the most important data. These include profit and loss, bank accounts, expenses, invoices, and sales. 
On the left side, you'll see a menu where you can access pages, including reports, taxes, employees, expenses, sales, banking, tools, and accounting.
Businesses can furthermore generate reliable reports with Quickbooks. The accounting software provides users with invoicing support, a chart of accounts, report frameworks, and invoice reminders.
Besides, the tool provides businesses with a wide range of reports. These include an account list, general ledger, balance sheet, balance sheet comparison, trial balance, cash flow statement, receipt transaction, profit and loss, and journal. 
In addition, users may create management reports by using custom reports and pre-existing templates.
QuickBooks simplifies tax filing too. The developers of the tool recognize that tax season is one of the most challenging times for accounting and finance departments. Thus, they built Quickbooks in such a way that made tax preparation easy, even for small businesses.
Users can file tax reports and monitor income error-free. 
But how do Quickbooks online and desktop vary? Let's find out.
QuickBooks Online vs. Desktop Comparison
The most notable difference between the two versions of Quickbooks is that QuickBooks Online is cloud-based. Meaning you can access it on the go.
Quickbooks Online is robust, while the Desktop mobile app is limited in that it functions as a receipt uploader. With a Desktop version, you download it to your computer. The advantage is it operates as fast as your computer, and you don't have to worry about connection issues at all.
Quickbooks Online is best for businesses that need real-time access to their files from any device, while the Desktop version is ideal for businesses that don't need real-time collaboration.
You can also access the Quickbooks Online mobile app, which works with Android phones, tablets, iPad, and iPhones.
The starting price for Quickbooks Online is $30 per month or $15 per month for the first three months during a promotion. For Quickbooks Desktop, it's $549.99 per year.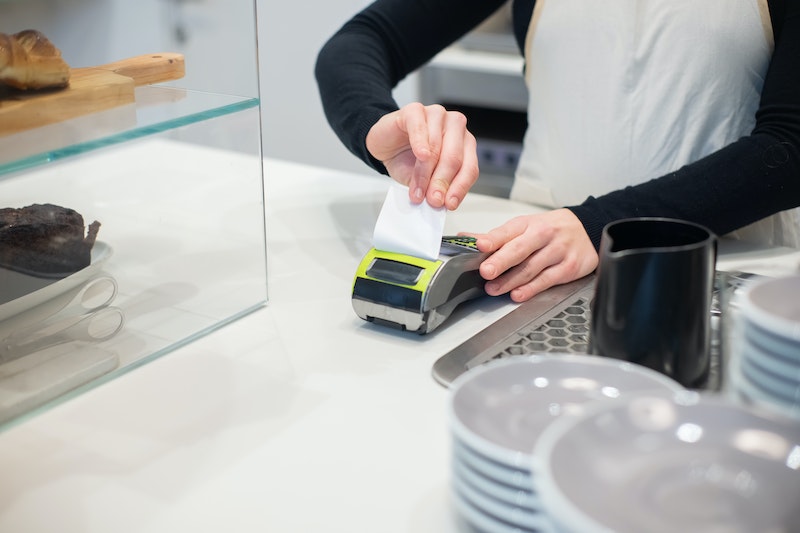 Courtesy: Pexels/ Kampus Production
Benefits of a Receipt Scanner for Quickbooks
Reduces Errors
Posting entries or receipt data manually comes with the risk of human error. 
A common accounting error, for instance, is transposition error. It is caused by substituting two or more sequential digits, such as entering 78 instead of 87.
By automating your process using a receipt scanner, it enables higher levels of accuracy. The accounting errors are lessened even further if your company is using a set of technologies called tech stack. Such enables data to flow seamlessly in your accounting lifecycles.
Organizes Receipts in a Centralized System
Once you convert paper records into a digital format, your next task is to organize them. It's easy to do so if you have a few documents, but not for a large number of receipts daily.
The good news is with a receipt scanner, you can easily organize your scanned receipts in a centralized system.
Improved Accessibility
With a centralized system, where scanned receipts are all found, it provides easy access to data for users. It makes data easily searchable and reduces the need for physical storage. 
Convenience
Receipt scanner apps allow the accounting team to organize and digitize paper receipts anywhere using only their phone's camera. This removes the need to manually enter data or carry around physical copies of the receipt.
Faster Turnaround
We are living in a fast-paced world where your employees and clients expect fast reimbursement. A receipt scanner for Quickbooks offers a solution by shortening turnaround times. 
It saves you the hassle of manual data entry. In fact, some of the best receipt scanner software extract data in just three to five seconds. Compare that time to a manual process of reading, sorting, and checking receipts, and you'll see the app is definitely a worthy investment.
Accurate Financial Reporting
OCR and Intelligent Document Processing (IDP), which are all usually present in ar receipt scanner app, offer a higher level of accuracy in financial reporting.
It processes receipts accurately, and data can easily be extracted from a receipt and entered into Quickbooks with a high precision level.
Increased Productivity
Every employer wants their employees to be focused on the more important tasks and be time-efficient. 
Unfortunately, manually inputting information from receipts can take up the employee's valuable time, which they could use for other more important tasks
With the receipt scanner app, employees can scan receipts and automatically create expense reports based on the captured information.
Minimize Fraud
Another benefit you'll gain in using the best receipt scanner app is fraud prevention. Fraud should not be underestimated, especially in the accounting department.
The software can identify fraudulent receipts and eliminate them from your program. Some tools can even detect if the receipt has been altered and submitted before. It is equipped to check for Photoshop activity.
Read: How to Prevent Fraud in Accounting?
Increased Security
A receipt scanner provides increased security for businesses. By going paperless, companies can avoid the risk of damaged or lost paper receipts. 
Digital receipts are stored securely and encrypted, ensuring that sensitive financial information stays confidential. In addition, you can simply assign who has access to certain records, reducing the risks of cyber-attacks and data breaches.
Receipt management software likewise provides disaster recovery capabilities and improved data backup. The digital receipts stored in the cloud ensure that records are backed up and ensure that your business complies with regulatory requirements.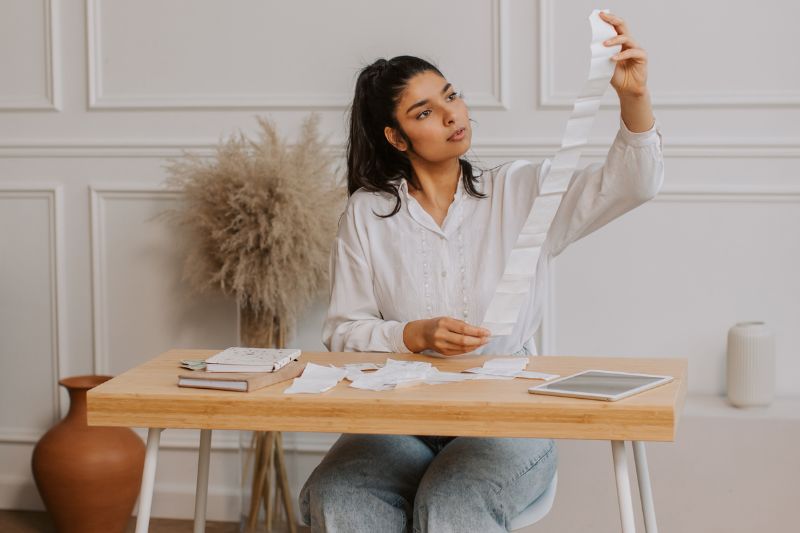 Courtesy: Canva/ baseimage
How a Receipt Scanner Works with Quickbooks
Integration Process
The best receipt scanner apps allow users to seamlessly integrate the app into other financial or accounting tools and systems.
Such a capability reduces the time and effort needed to manage financial data by transferring data automatically between systems.
Extracting Relevant Data Through OCR Technology
Aside from receipt scanning capabilities, receipt scanner apps with advanced OCR technology accurately extract data from scanned receipts. This feature reduces the risk of omissions and errors.
Some tools even allow easy categorization of receipts by tax category, expense type, and other criteria.
Related: Digital Receipts – All You Need to Know and How to Start Using Them
Why Employers Need it?
The best receipt scanner app eliminates manual sorting, reminders, and validation efforts. All these benefits save time for the accounting and finance team, especially during reconciliation.

You may be required by law to save the document for a certain period. With digital files, you can store them easily without added costs.

You and other users can access the digital file in an instant and in real time without delays.

You can easily access the documents for audit and tax purposes.

It's easier to gather insights and create reports. It helps to control, forecast, and plan better for the company's future.
Why Employees Need it?
It saves time filing expense claims. Employees can use their time on more important tasks productively.

Missing or lost receipts may mean you can't claim the expenses. With good receipt scanner software, you can prevent money loss.

Employees don't have to concern about storing physical receipts.
Does Your Business Need a Receipt Scanner App?
An obvious way to determine whether your business needs a receipt scanning app is to see how complex is your organization's reimbursement process and how often you do such a process.
Look for employee involvement in the task and the previous data regarding business expenses. Ask your employees, too, if having the app would help them. 
Most importantly, as the opinion of your finance team because they are the ones who deal with the expense and reimbursement-related matters daily.
The receipt scanner app is more likely to do wonders for employees in making the expense reporting and reimbursement process easier by reducing manual paperwork.
Choosing the Right Receipt Scanner App for Quickbooks
Finding the right receipt scanner for your business needs is essential. 
You don't want to purchase a tool that only handles a single document at a time, especially if you're handling large batches of receipts at work.
At the same time, you don't want to spend too much on software that has a lot of features you won't be using if you only plan to use it for scanning receipts. 
Here are the most common features you can look for in a receipt scanner for Quickbooks:
Simple import
It's important that the receipt app processes the import of each file format equally fast, especially if you're storing receipts and bills in different formats.
Optical Character Recognition functionality
OCR is the technology that enables converting handwritten text or images into machine-encoded text. 
It's basically how you extract information from a scanned receipt. So, check the OCR functionality of the app you're planning to invest in.
Duplicate detection
You want to ensure you don't add the same bill twice, especially if you're storing multiple receipts in one location.
Search and filtering
The tool should be easy to search receipts by amount, date, title, etc. If you're using an expense tracker and have plenty of documents stored in a device, it may be helpful to separate them into categories.
Reminders
Does the tool give you the option to set up notifications, such as when your next payment will be due? This feature is quite useful, especially if you are not using task managers.
Overall, the receipt scanner app is an investment. Hence, before you purchase one, understand the features of the software, including its portability, storage capacity, online accessibility, exportability, file types it allows, and speed.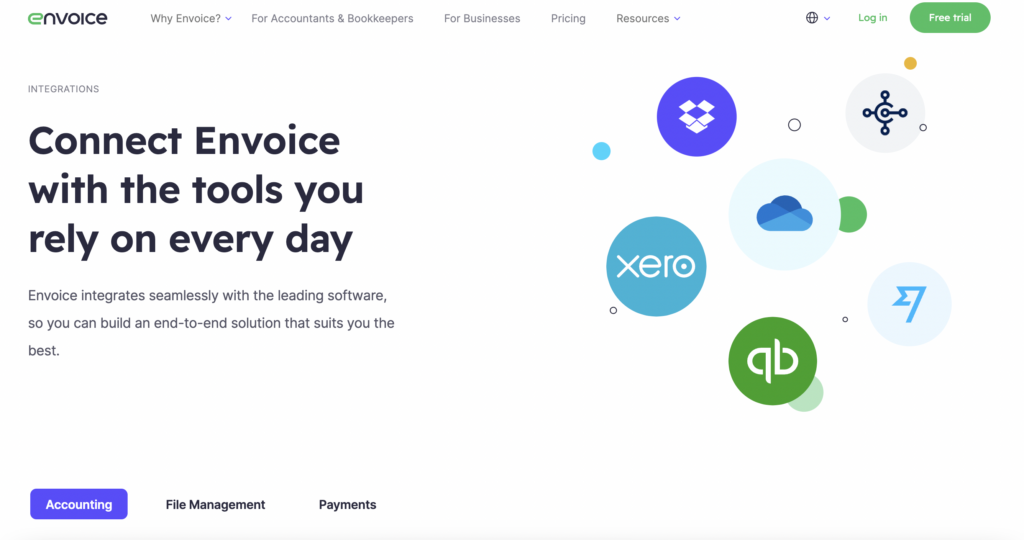 Envoice
How Envoice Integrates with Quickbooks Accounting Software 
Envoice is a smart and efficient bookkeeping tool that integrates seamlessly with popular software, including Quickbooks Online, Xero, ERPLY Books, Briox, Directo, Standard Books, Dropbox, OneDrive, and Wise.
Focusing on Envoice and Quickbooks Online integration, it helps users save time and money by automating tasks. 
Intelligent data capture
Envoice helps QB Online users to collect invoices, receipts, and bills, regardless of whether they are received on paper or by email. 
It has a built-in intelligent data capture feature that reduces the risk of human error – no more jumping between folders, drawers, or mailboxes.
Takes the pain out of expense management
Its features are a combination of bookkeeping and expense-tracking apps. Employees can gather receipts and manage their expenses with ease using Envoice.
It also categorizes reports and supplier invoices so that they can be approved easily by the right personnel in your company. 
Moreover, the approvers of these documents are automatically notified via email, so they can review, comment on items, and approve, regardless of their location.
Easily allocate costs
The tool easily extracts line items from receipts and invoices, automating expense distribution. With this capability, it allows users to allocate costs to certain projects or cost centers easily.
Fetch from your favourite cloud storage
With Envoice, you can say goodbye to tedious uploads as it automatically stores all your receipts and bills in one place for easy storage and processing.
You can even link it to your preferred cloud storage provider, like Dropbox or OneDrive, for seamless automation of receipt and bill collection.
Protected by layers of security
Envoice likewise takes data security seriously. As such, it uses security protocols and 256-bit secure socket layer encryption to protect sensitive financial data.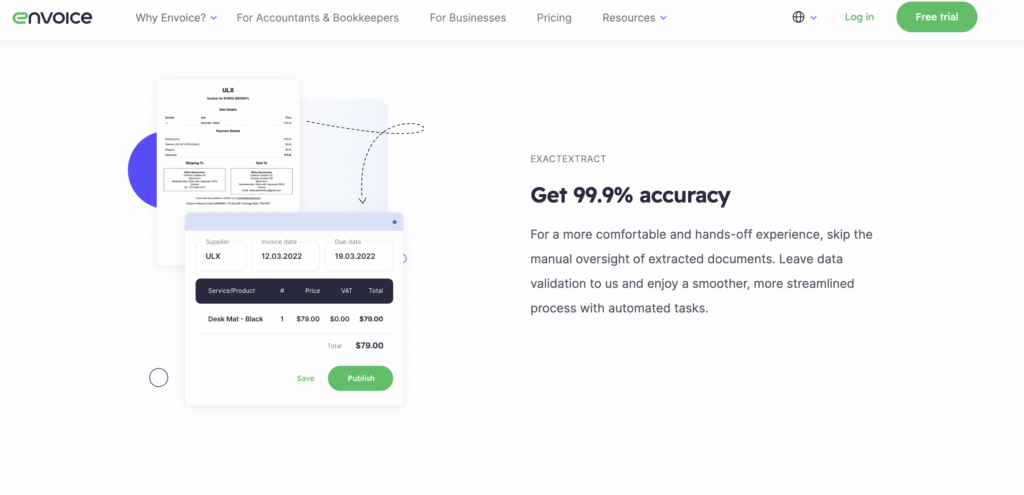 How to Scan Receipts and Invoices Into Quickbooks with Envoice
Steps to Integrate with Quickbooks Online
To get started with Envoice, log in to your account and activate integration with QuickBooks Online.
Next, authorize Envoice to access your QB account or the organization you want to connect to, and you're successfully connected. It's as easy as that!
Envoice doesn't allow publishing documents to Quickbooks before tax rates and accounts are added to line items, in case recording is required.
Overall, the integration between Quickbooks and Envoice provides an efficient and seamless solution for syncing and managing financial data. 
It simplifies the receipt scanning process, saves time for businesses, and reduces the risk of errors.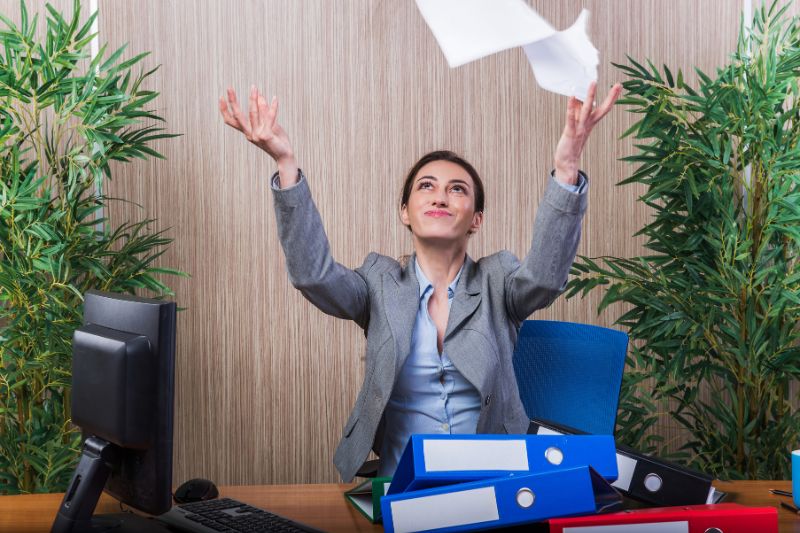 Courtesy: Canva/ Elnur
It's Time to Go Paperless
When you run a small business, it's tempting to let daily paperwork pile up. However, everything works more smoothly when you remain on top of scanning and tracking your invoices and receipts.
Doing so gives you a more accurate view of your cash flow. It's also easier to track your expenses and pay your bills on time.
Throughout this article, we covered the functionalities and benefits of a receipt scanning tool, yet understanding how it can be easily integrated into your company's existing operations and be adapted to a specific use case is another thing. That's why we're here.
Here at Envoice, we have the perfect receipt scanner for Quickbooks to remove the hassle from the accounting workflow. Our software offers convenience benefits and impressive security. Try Envoice Today!
STAY ALWAYS TUNED
Subscribe to newsletter
STAY ALWAYS TUNED
Still not sure?
Don't spend time on manual work
Streamline processes
Automate your invoice flow
Integrate with the tools you rely on every day
Request demo