Accounting Automation Software
The Most Useful Accounting Automation Software Solutions
April 3, 2023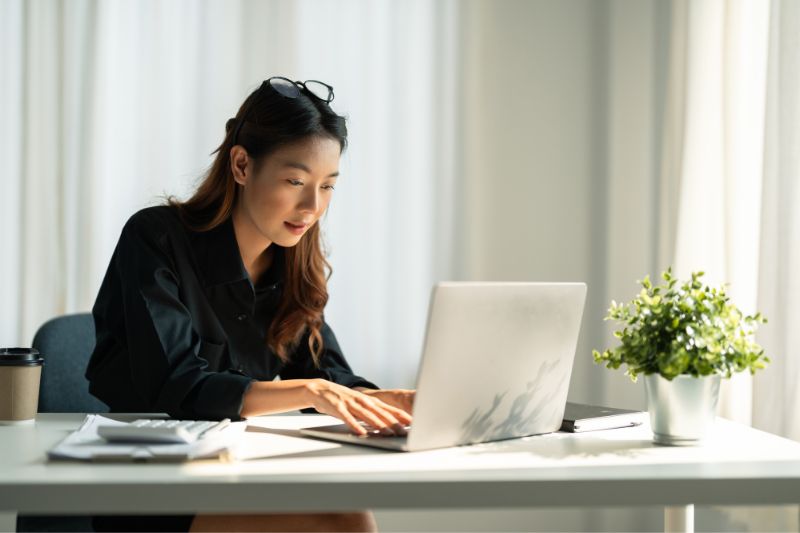 Courtesy of Canva/Natee Meepian
In recent years, automated accounting software has become a prerequisite to meeting the needs of businesses for accurate information in quick turnaround times. 
Digital technologies such as cloud computing, mobility, and big data in accounting processes have given companies a competitive advantage. 
Currently, manual accounting processes have fallen behind, making it more difficult for organizations to be profitable.
According to one survey, 72% of finance teams waste up to 10 hours per week on automatable accounts payable tasks. Moreover, 28% indicated that completing AP tasks takes more than 20 hours per week. [1]
In this article, we'll talk about what automation can do to your business, and what tasks can be automated, and we'll share the best-automated accounting platforms for all types of businesses.
The time challenge for AP teams
Like in any other accounting process, delays in AP are due to time-consuming workflow steps. In a manual environment, AP teams handle financial data encoding, invoice matching, supplier communication, invoice approval, and reconciliation. If you have only one accounting department that handles accounts receivable, cash flow management, and general accounting, the workload becomes heavier. 
But there's no reason to stick to a laborious and time-consuming process that can be done by accounting automation software accurately and instantly. 
Adding headcount may ease the problem, but it's not the best solution. So what is the answer?
Investing in accounting automation software. 
But why is this the answer, you may ask?  Let's explore the benefits for your accounting department.
What can automation software do, that manual processes can't?
Based on a survey, 98% of accountants feel stressed every day. [2] With long hours and work volume, it's not surprising why. 
Accounting automation software reduces time spent on menial tasks to improve productivity and work-life balance. Aside from these benefits, the best accounting software solutions can also do the following: 
Eliminate manual data entry
Entering data into your accounting software is tedious and time-consuming work. In small companies and accounting practices with no junior employees, accountants still do low-level work.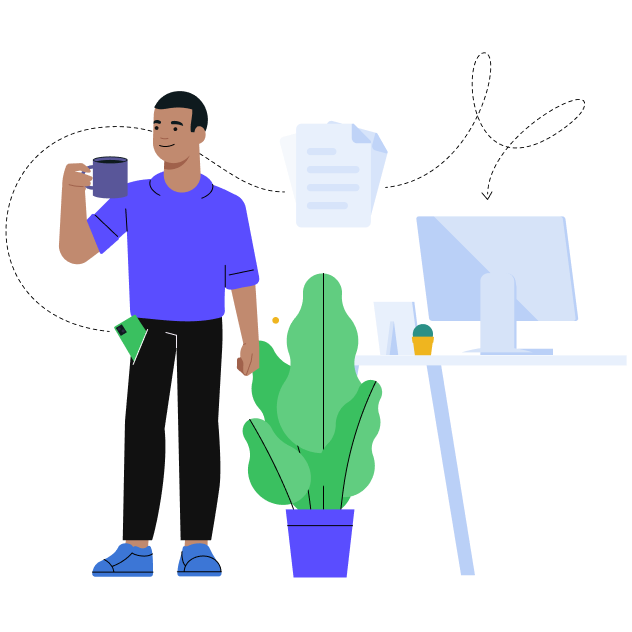 How to eliminate repetitive bookkeeping tasks?
Book a demo
and we will show you how
Getting rid of these data entry tasks solves many roadblocks toward greater productivity. If technology can take care of entering data directly into the software, your highly skilled employees can focus on complex work that produces more revenue.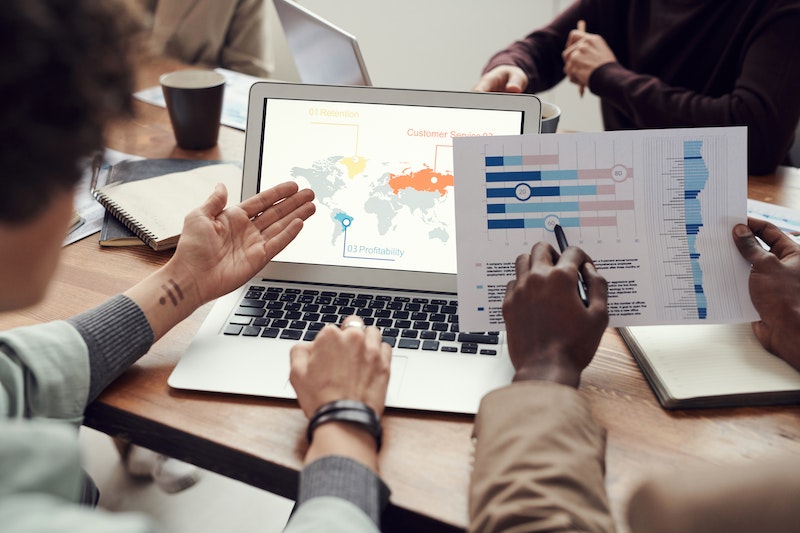 Courtesy of Pexels
Reduce risks of duplicates and human error
Making encoding mistakes is inevitable, even for professionals. An extra zero, interchanging two numbers, or missing a number is easy to do and overlook. Unfortunately, even occasional mistakes can hurt your reputation and lead to lost customers and lawsuits. So, companies spend considerable time double-checking information. 
Problems like this are less likely to happen with automation. AI can flag transactions with potential errors, so it's easier to catch mistakes. With technology in place, you can focus on interpreting data, not on double-checking information.
Provides a better overview of the financial situation
Automated accounting system providers offer integration with other tools is another area where automation solves persistent problems. Interconnecting functional areas such as your bank accounts, payment apps, inventory management software, and expense reporting tool streamlines the accounting process and eliminates data entry while improving efficiency and accuracy. 
Accounting software providers allow decision-makers to have a more reliable picture of your company's financial health. Reducing the turnaround time for reports enables faster decision-making so your business can seize more opportunities for growth.
Improves control over expenses
Expense reporting is another area where accounting automation software can help. Creating expense reports takes about 20 minutes to complete and costs $58 per report. [3] 
According to the Global Business Travel Association, 19% of expense reports contain errors that cost about $52 to correct.
Another issue lies with losing receipts and delays in submitting expense reports. Chasing after employees to hand over their expense claims and follow up on missing invoices can be frustrating since it delays the preparation of financial reports.
Automation also improves internal control and compliance with expense policies. Since modern software allows companies to set up rules, all transactions have to meet requirements to get automatic approval. Only transactions that exceed limits have to undergo manual review.
Reduces unnecessary communication overhead by providing collaboration tools 
Collaboration remains inefficient even if 76% of accountants already use collaboration software. Automation and cloud computing could be the solution to poor communication across companies.
Often, employees discuss company transactions over different channels like email or a chat app. Using accounting software that enables collaboration solves the problem by having one place to add all relevant communication.
Enables digital, cloud-based archiving for easy access to documents
Rifling through endless folders or going through hundreds of spreadsheets kills productivity. Automation eliminates data retrieval challenges. All information is in one location and users can assign keywords to documents. As a result, you can run a search for one document and find the information in seconds.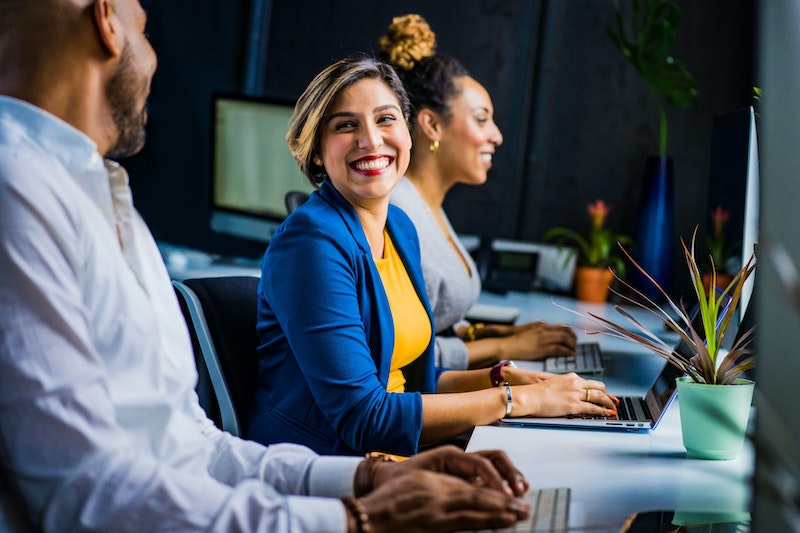 Courtesy of Pexels
What should cloud-based software do for you?
There is a lot of room for automation in accounting, but the most popular areas to look for in this technology include the following.
Provide continual updates and improvements
Software development not only strengthens data security and decreases downtimes, but it also increases positive customer experience. 
By having updated, feature-rich accounting software, businesses are assured they are utilizing a secure, productive, and cost-efficient option in the market compared with other cloud-based software in the market.
Adjust to your needs as you grow
Online accounting services that are automated with your sales can also optimize a business' growth. If the company needs an automated sales invoicing management system, a cloud-based accounting software should centralize client information in one place, and send invoices via email and reminders for overdue accounts in just a few clicks.
An automated system should also allow you to track and code your sales, and push sales data directly into your accounting software, eliminating several steps and saving resources like paper, postage, and human hours. Automated AR also improves collections and cash flow management.
Provide an add-on that enhances features of the software
An add-on based, or modular software is where installation to a main application is done to add new features and improve its performance. If you are looking for cloud-based software, a modular one does not need to go through installing everything from scratch.
It prevents a steep learning curve and promotes trust in a secured platform since you are already familiar with how the software operates. Costing is also minimal since you are only purchasing add-ons that you need for your business to work more effectively.  
Align with financial and overall business objectives
Automating your accounting tasks does not only mean getting an accounting software and that's it. Automation strategy plays an important part in structuring an approach to how a business transitions from its manual processes.
Having accounting automation software that is in line with the company's objectives helps reduce operational and production costs while increasing efficiency and team productivity. Utilizing technology that boosts profitability matches and contributes to achieving financial and overall business goals.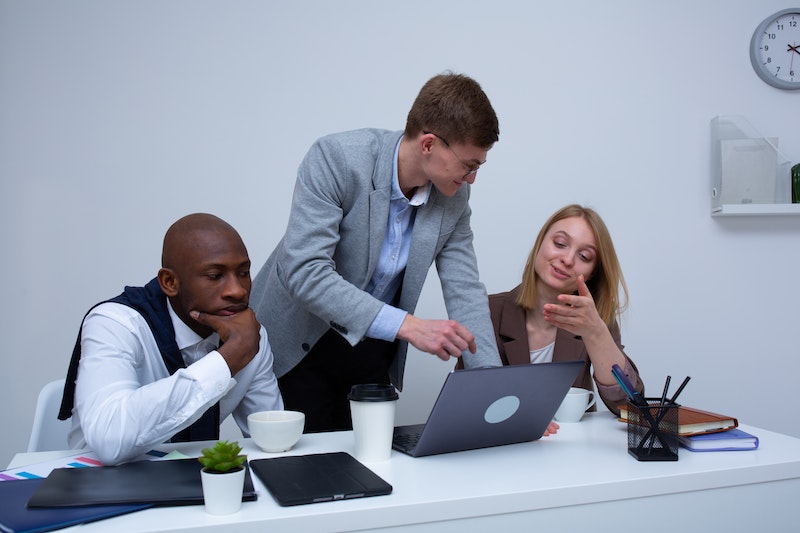 Courtesy of Pexels
5 Best Automation Software Options
After considering a number of the automation options available in the market, we have shortlisted the five that we believe are the best.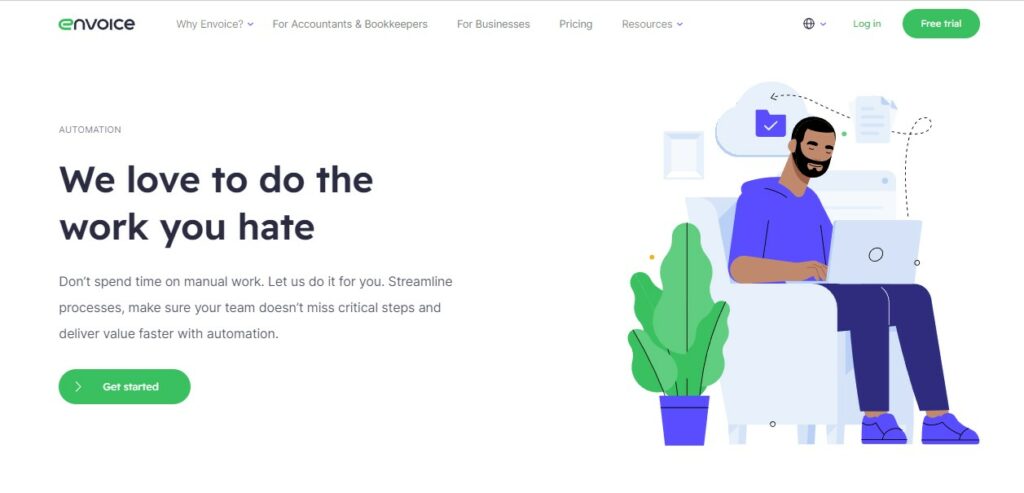 #1 Envoice
'We love to do the work that you hate'.   
That pretty much sums up the strength of Envoice.  Accountants and bookkeepers collaborated on all the things they would like to get rid of in their work and Envoice listened to their appeals. They then set about creating a dynamic and powerful automation tool that complements popular accounting software – reducing the need to convert to a brand-new platform.  
Here are examples of how Envoice can increase your process workflow efficiency:
Your company can use Envoice for expense tracking and

Quickbooks

as your accounting software. If you submit an expense for supplies through the Envoice app, the information you entered will be sent to Quickbooks, as well.  Right here, Invoice has saved you many hours of repetitive manual labor. 

Linking accounts

to your accounting system gives you a complete picture of your financial health in real-time.

Envoice has

OCR capabilities that

convert information from paper documents into a digital format. With Envoice's advanced features like

SmartRecord

, companies can add human validation to increase expense tracking accuracy rate.

For busy business owners,

automated sales invoicing

transitions you to electronic invoicing and reduces the time and resources spent on preparing, sending, and paying invoices to your clients.

Envoice allows users to take a photo of an invoice or cash receipt and submit it

directly for approval

.  This greatly enhances the income and expense tracking function.

The app allows companies to set up business rules to automatically approve some transactions.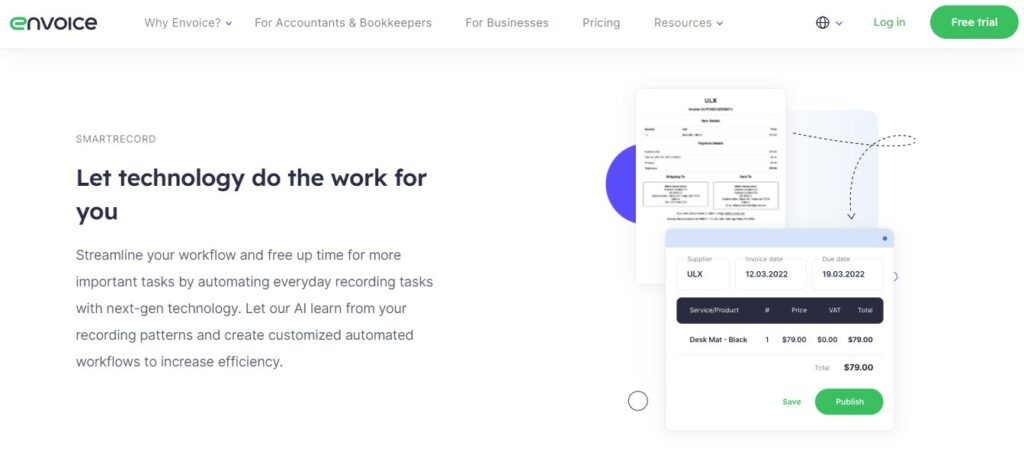 Online accounting software prices can be hefty, but you won't find this with Envoice.   Since it is a complementary tool that can be integrated into your accounting software Envoice has come up with a very competitive range of packages for their clients. 
Whether you're a sole proprietor, freelancer, or a larger business Envoice has a package to suit your needs.
The starter plan is €5 per month while the higher tier costs €10 per month for the first 30 invoices and €0.15 for each additional invoice. 
Top-class accounting software for small businesses has never been more affordable!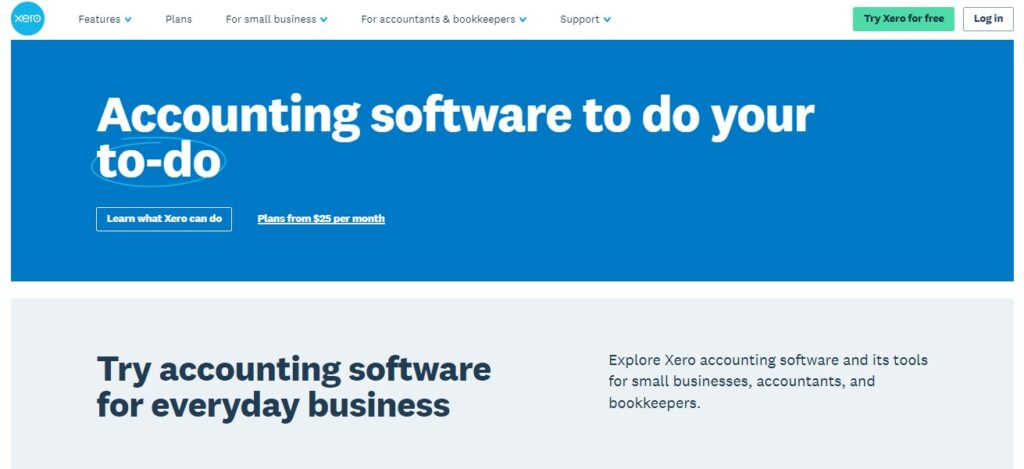 #2 Xero
Xero is an accounting software that offers automation for your everyday manual tasks like bank reconciliation, invoice management, and logging expenses. Offering the best number of catered users, businesses who use Xero can add and invite unlimited users to their account.
It can cater to information extraction with its acquired data capture technology, Hubdoc. Xero also offers inventory management, profitability progress, and payroll services. 
Although Xero is recommended for small businesses, users have noted its limited customization, inventory, and project management options. It also lacks scheduled reports and phone support for real-time answers and assistance.
When it comes to pricing, some reviews mention the steep pricing tiers for their full-feature plans which can be costly for small businesses.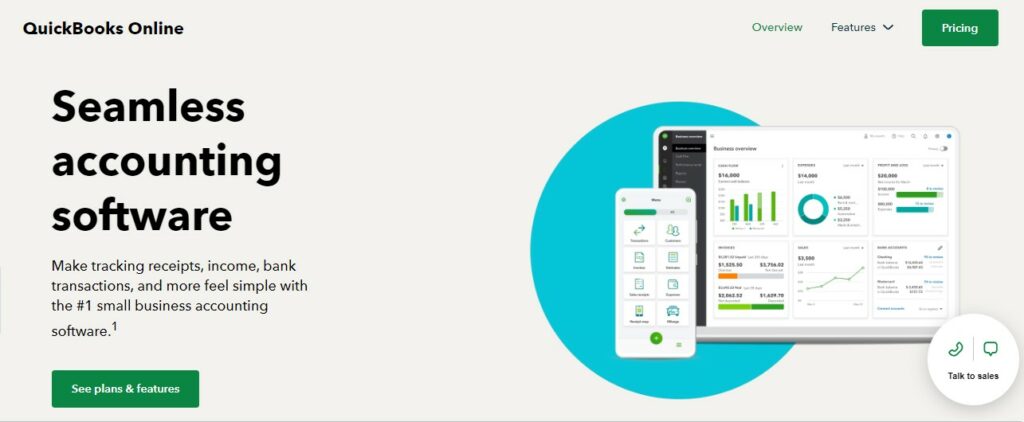 #3 QuickBooks Online
One of the most popular small business accounting software, Intuit QuickBooks developed QuickBooks Online for general financial management. 
It is a cloud-based solution not only for your key accounting tasks but also to track your sales and cash flow, manage customer orders and suppliers, budget and financial planning, as well as making tax returns. This is probably why it is best with third-party transactions from Shopify, Stripe, Paypal, eBay, Walmart, and Amazon.
However, one of the biggest downsides of QuickBooks Online is its pricing options. Monthly plans can be expensive for a limited number of users while expense automation and time tracking are also considered add-ons that should be purchased on top of the monthly plan.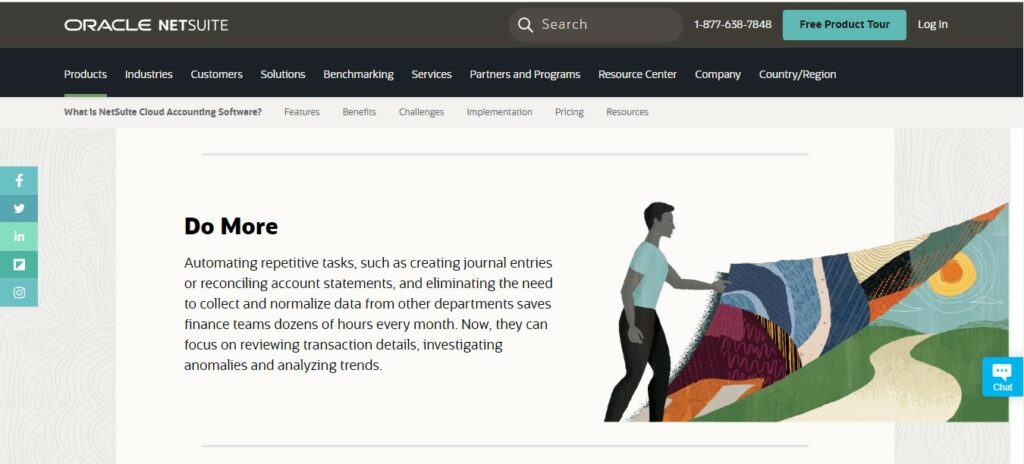 #4 Oracle Netsuite Accounting Software
Best for large-scale businesses who are looking for accounting software options, they can explore Oracle Netsuite. Netsuite is one of the accounting software programs in the cloud that offers products and services in financial and accounting management.
It helps CFOs oversee the entire accounting department, getting teams synced with industry-specific comprehensive financial data reports, cash flow management, inventory tracking, big-scale accounting operations, and financial strategy development. 
Some of the drawbacks of Oracle Netsuite is its report customization. Companies may find it troublesome to create reports from a limited number of sources, as well as paying for a higher-priced plan option to access additional customer support.
These prices are also subject to change over time and offered accounting features come in bundles with other elements which may not be part of the company's urgent needs.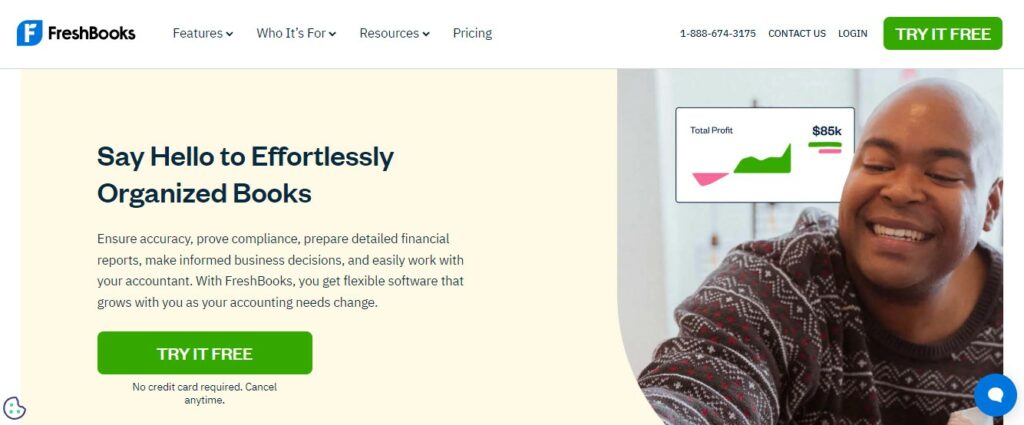 #5 Freshbooks Accounting Software
Another automated accounting solution is Freshbooks. It is an accounting software that helps with your automated invoicing, payments, and expenses. Taxation features are also available, and businesses can use tools within the software to create proposals for prospective clients.
Freshbooks is best in unlimited tracking for time and mileage which are both included in all pricing plans offered. Other employees can access projects, log all mileage and time towards a project or client, and other additional expenses. The dashboard is easy to navigate so other users can update data in real time without any problem.
Freshbooks, however, offer lower limits on the number of clients and users for each pricing plan. A basic double-entry accounting feature is also not available with the lowest tier, forcing businesses to level up their subscription.
Revolutionize Accounting With Affordable Automation 
Competitive advantage is among the top reasons for embracing automation. According to one survey, 88% of small and medium business owners kept up with larger enterprises by automating processes, reducing time spent on admin tasks, reducing errors, and improving customer service.
Employees are equally happy to use technology- as one in five workers believe automation improves accuracy and efficiency. 
Innovation in the accounting software market is reducing the barriers of entry to automation, making it possible even for small business owners to access enterprise-grade accounting automation software at an affordable price. Rather than cost, reluctance to automate often stems from fear and skepticism of new technology.  
Using accounting software for automation may appear risky, but it produces ROI quickly while boosting morale and productivity. It is also becoming a norm for practices looking to expand and grow, and hesitating to embrace technology may be more costly. 
Final Assessment
After considering the strengths and weaknesses of each option, our final assessment has provided a clear winner with regard to accounting automation.   Envoice is our recommendation for the following reasons:
Instead of investing in new accounting software to get automation benefits, Envoice integrates with current software –

a massive cost-saving benefit.

Envoice has the capability of bigger automation platforms

without the cost

Envoice uses the latest AI and machine learning technology to keep their

product up-to-date

 

Envoice can be purchased as an add-on tool by

all businesses

, no matter how small.  If you have an automation need, Envoice will provide the answer

Flexibility

in purchasing additional functions and only paying for what you use

Ease of purchase and excellent customer support
You don't have to go through a lengthy process to purchase these powerful features.  You can immediately start using Envoice by signing up for a FREE TRIAL, but even better than that you can just go ahead and integrate Envoice into your current software – the pricing is so affordable and the installation so easy.   
If you don't like what you see, you can cancel at any time and you won't be locked into any long-term contracts. 
Footnotes:
STAY ALWAYS TUNED
Subscribe to newsletter
STAY ALWAYS TUNED
Still not sure?
Don't spend time on manual work
Streamline processes
Automate your invoice flow
Integrate with the tools you rely on every day
Request demo