Expense Reports
Breaking Away from Expensify: Discover the Best Competitors
January 26, 2023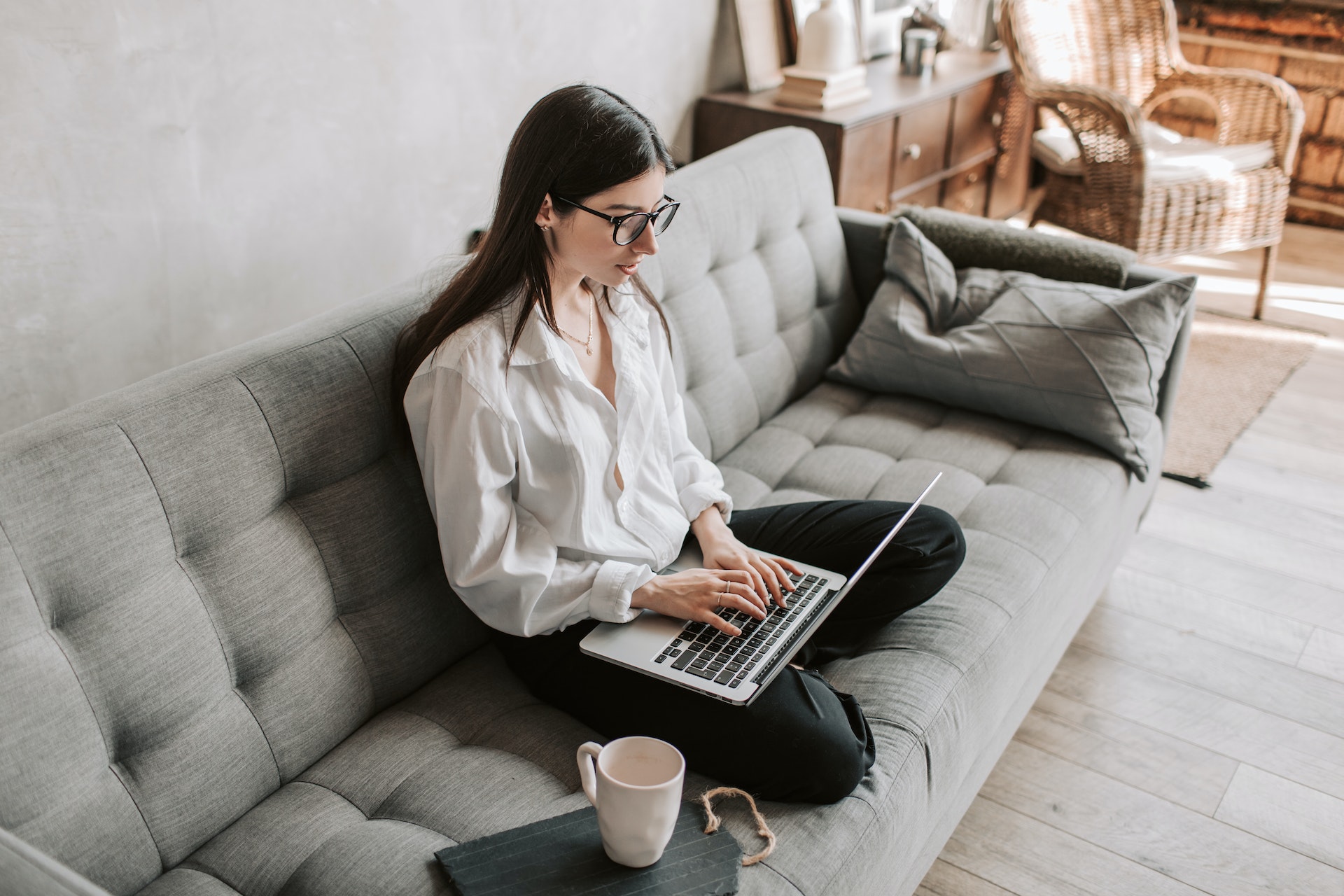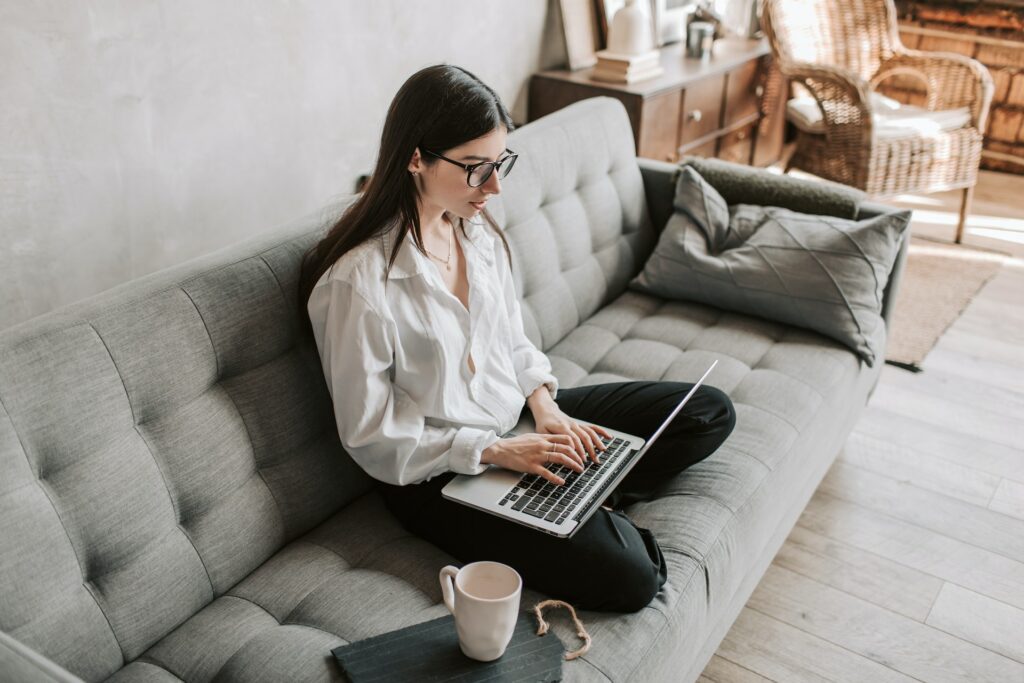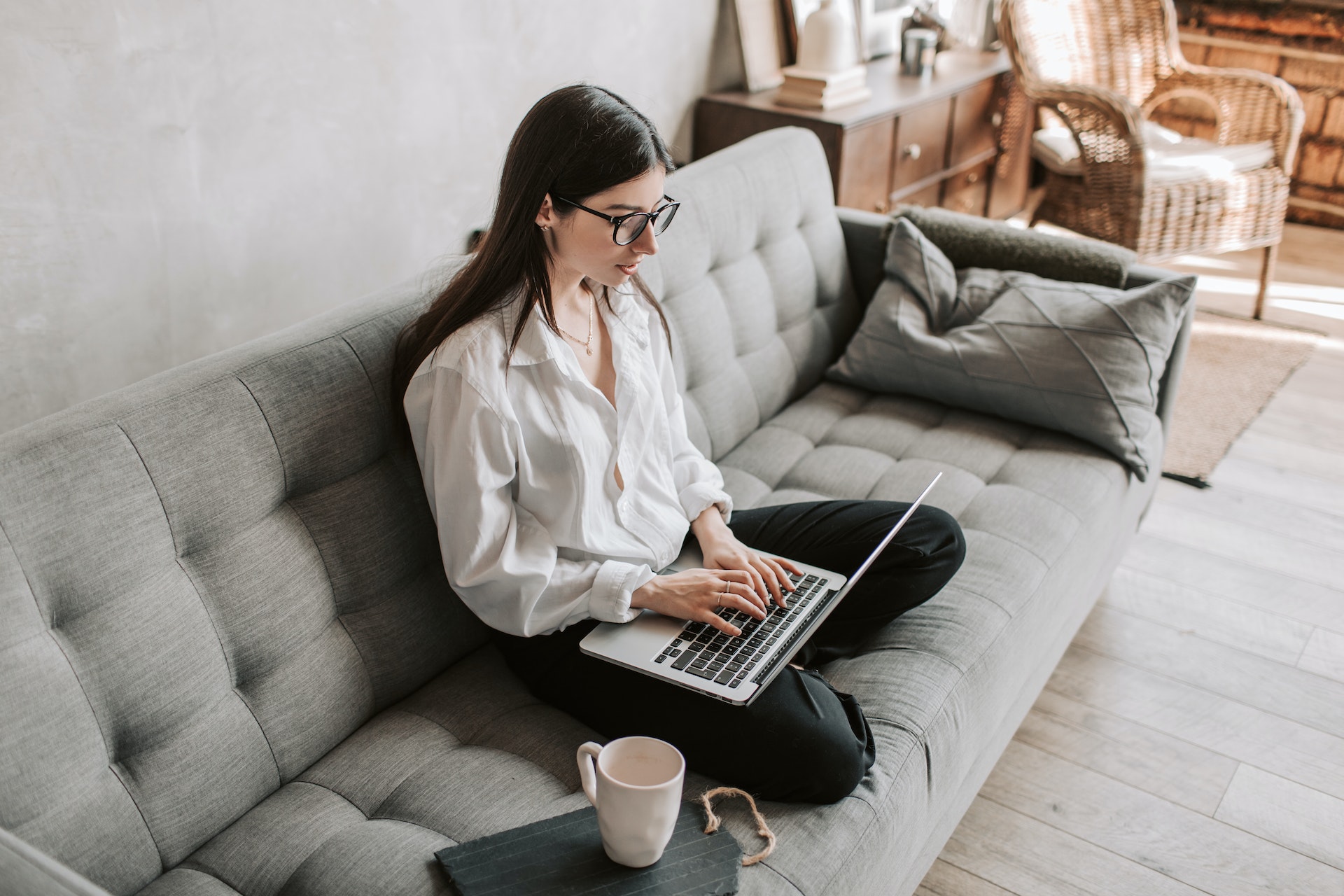 Pexels
Expensify is a popular expense management system used by many companies and individuals to automate accounting processes. However, a number of competitors on the market offer similar features at lower prices or even better levels of functionality. 
To help you decide which expense management tool best suits your needs, we've compiled a list of the best alternatives to Expensify.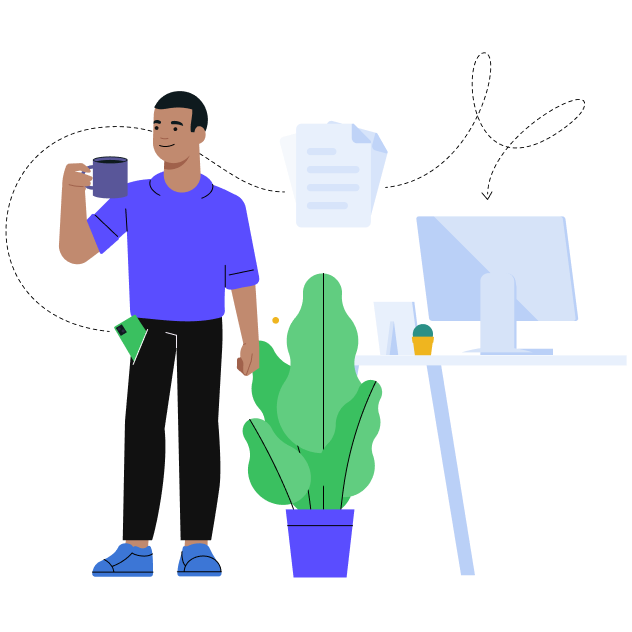 How to eliminate repetitive bookkeeping tasks?
Book a demo
and we will show you how
We'll compare each service based on pricing, key features, user interface, customer service, integrations, and more. By comparing these services, you can make an informed decision as to which expense management system best suits your situation.
Overview of Expensify and Its Popularity
Expensify was developed in 2008, and it is a cloud-based expense tracking and financial management system that enables users to track, organize, and report on their business spending. It can be used by companies of all sizes, from the smallest sole proprietorships to large enterprises with multiple accounts.
Expensify offers features such as
real-time category tracking

automated expense report creation

receipt capture

multi-currency support for international spending

integration with bank and accounting systems

easy-to-use mobile app for on-the-go financial management.
Expensify's popularity stems from its ability to save time and resources when it comes to managing business expenses. It simplifies the traditional process of logging expenses manually while providing features that help reduce errors and increase accuracy. The platform also allows users to customize settings depending on their individual needs or company policies.
Reasons to Consider an Expensify Alternative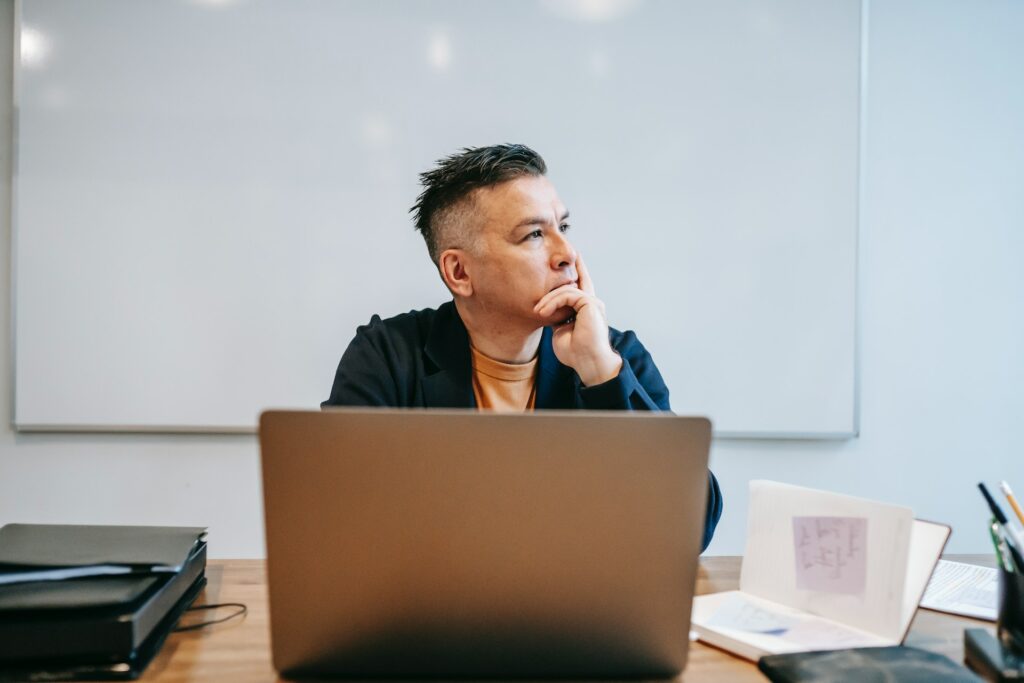 Pexels
Businesses should constantly look for ways to make their operations more efficient and decrease expenses. Expensify is one of the leading expense-tracking solutions on the market. Still, many other Expensify alternatives can provide companies with the same or even better features at a significantly lower cost.
Here are some reasons why companies should consider looking into alternatives.
Feature Sets
Expensify alternatives offer more flexible features that are customizable and scalable, making it easier for businesses to stay organized and efficient. These features often include
advanced analytics capabilities

support for multiple payment methods

cloud storage capabilities.
Reporting Capabilities 
Expensify only allows users to create reports based on various criteria, such as a date range, past entries, and credit card statements. While these reports provide a basic snapshot of the account's activities, they do not offer an in-depth analysis of the data collected by the platform. 
Additionally, users cannot export the data, which limits their ability to create more sophisticated reports using external software or services.
There is also no way to customize these reports. Users are limited to pre-defined templates, which may not always meet your needs. Furthermore, Expensify does not offer any analytical features such as trend analysis or forecasting capabilities that could help businesses understand how their spending changes over time.
Customer Support
Most Expensify alternatives provide live customer assistance by phone or web chat 24 hours a day, seven days a week. This makes it simpler for people to acquire any rapid assistance they might need with their accounts or software.
Although Expensify has its own customer support team, reviews from both Expensify's website and Trust Pilot reveal that customers have experienced issues with the support team's response time and availability. At times, customers have waited for days to receive a response from the company about their inquiries; some reviews even claim that it is hard to cancel an account with Expensify.
Ease of Use & Convenience
The majority of Expensify options, like Envoice, provide simple user interfaces and even a convenient mobile app that make it simple for businesses to manage their expenses quickly and effectively. On the other hand,  Expensify's app, according to reviews on Trust Pilot is "very complicated and unintuitive."
Comparison of Expensify Competitors
1. Envoice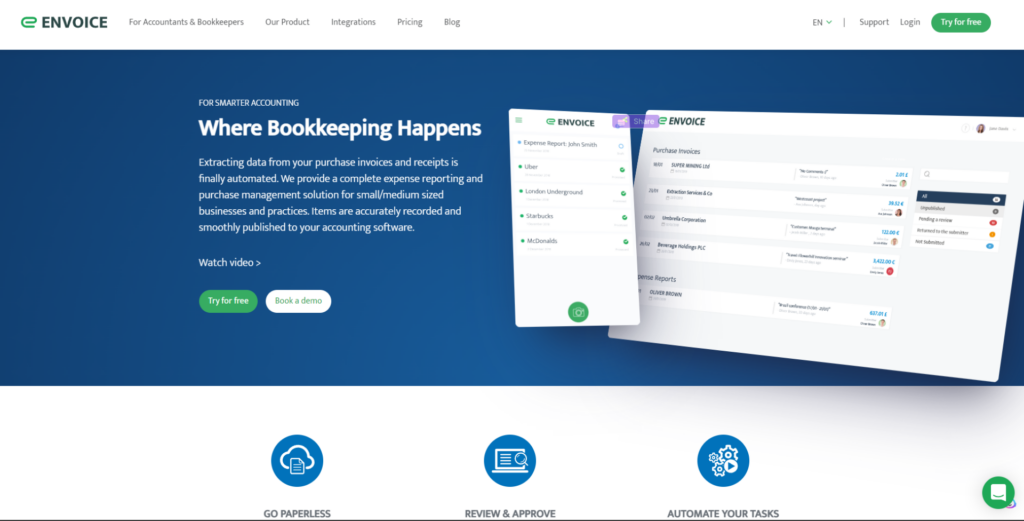 Envoice is a bookkeeping solution that offers an integrated platform for managing accounts, invoices, and payments. It allows businesses to simplify their financial operations by streamlining the process of tracking expenses and generating invoices. Additionally, it integrates with existing accounting software, such as QuickBooks, to make it easier for them to stay on top of their finances.
With Envoice, users can create, track, and manage invoices with a system that provides a streamlined workflow for approving invoices and payments from a single dashboard. Even a small organization can use Envoice to automate business processes and produce reports at an enterprise level.
Features
Auto Extract:

This feature ensures 99.9% accuracy of data capture for accurate and dependable data processing, guaranteeing that your company's financial records are correct and up-to-date.

Receipt Scanning App:

It lets you capture key data from your receipts in seconds. This ensures efficient record-keeping for easy tracking and analysis.

Management Platform:

This is an excellent way to keep track of all your business's financial activities in one place. You can easily view a summary of your finances at any time and export data for further analysis if needed.

Personal Coaching:

You can access personalized coaching services that provide tailored advice to help maximize the experience and efficiency of your accountants.

Personalized Support:

Envoice also offers personalized support programs to help you stay updated on the latest industry news, regulations, and trends and monitor your progress over time with comprehensive analytics tools.

Communication:

The communication platform within Envoice allows you to collaborate with clients in real-time by creating projects and tasks, managing documents, sharing files, sending notifications, tracking conversations and more.
Pricing
The software offers affordable subscription pricing, starting at just $6 and a business plan of $11 per month, with an additional fee of $0.16 per document. Depending on your business needs, you can choose from various packages that provide different levels of access to the features and services.
2. QuickBooks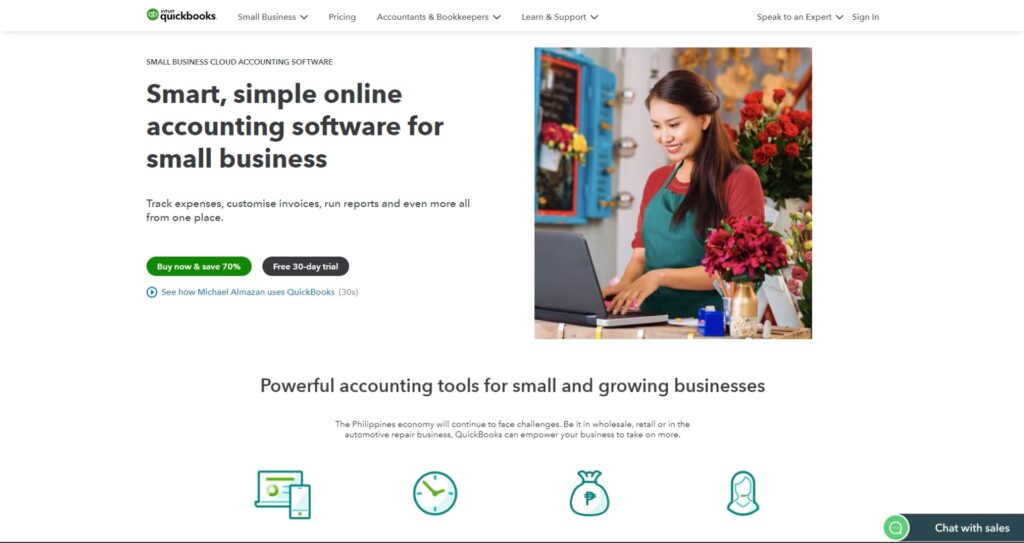 QuickBooks.com
It is an accounting software package developed and marketed by Intuit. Small and medium-sized companies use it to manage their finances, including accounts payable and receivable, budgeting, payroll, and inventory management.
QuickBooks provides various features and tools to help users manage their companies more efficiently, such as accounts receivable forecasting, real-time data insights, automated invoicing systems, and customizable expense reporting options. QuickBooks was designed with convenience in mind; it is easy to set up and use for business owners who are not particularly tech-savvy. [1]
Features
Cash Flow Forecasting:

The system offers built-in templates that help users create reliable forecasts quickly and easily. It can also compare actual results with projected results to fine-tune the predictions. With its intuitive design and automated capabilities, Quickbooks' cash flow forecasting feature provides users with detailed insight into their finances for better decision-making.

Automated Invoicing System:

This allows companies to streamline invoice processing and payment procedures. This feature saves time by automating the process of sending, receiving, and creating invoices.

Advanced Compliance Features:

This provides users with real-time intelligence on federal, state, and local taxes, as well as payroll and employment compliance. It also allows them to track key financial metrics such as sales tax, use tax, and 1099 requirements to maintain compliance across different jurisdictions. [2]
Pricing
They offer a wide range of pricing options. Subscriptions are available for online and desktop accounting solutions, with monthly fees starting at $8. Additional features can be added, with costs ranging from $13/month to $18/month. There is a free trial period for first-time users.
3. Zoho Expense Management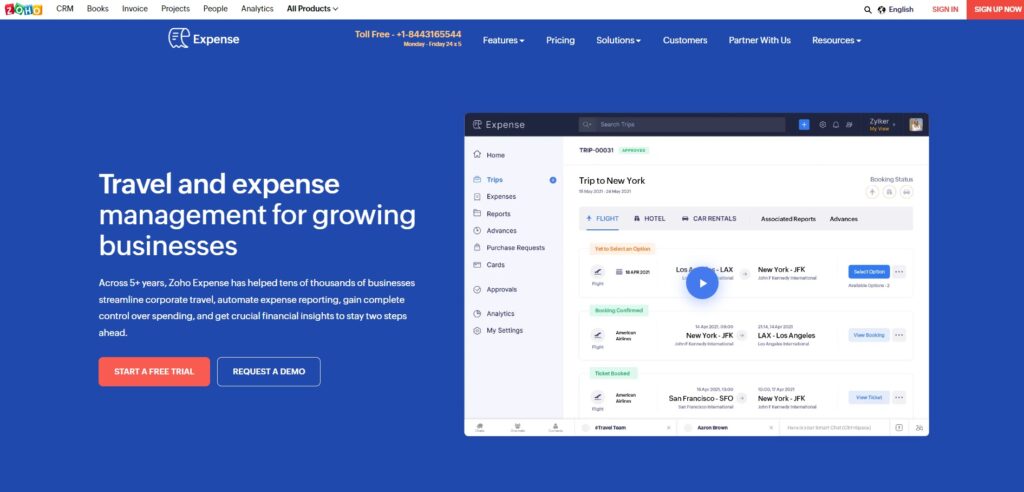 Zoho
Zoho Expense Management is a cloud-based system that helps businesses easily track and manage expenses. It simplifies the expense process from filing expense reports to making online payments by integrating advanced technologies like automated reporting, online payment solutions, and custom approval workflows. With this comprehensive solution, users can ensure their expenses remain on track, organized, and within budget.
Features
Automated Expense Reports:

This helps companies save time and effort by automating the task of generating and managing complex financial statements. The automated report generator is powerful yet user-friendly, allowing users to customize the format and layout of their expense reports as well as add various filters for improved accuracy.

Online Payment System:

With just the click of a button, businesses can now easily pay out expenses quickly and securely. The online payment feature is integrated with multiple banks and other financial services, giving users more choices when paying out.

Advanced Analytics Reporting:

Zoho Expense Management provides users with advanced analytics reporting, giving them insight into their financial data and helping them control expenses more efficiently. With this feature, businesses can track and visualize spending trends, forecast budgets accurately and improve budgeting strategies.

Corporate Card Reconciliation:

The platform allows users to automate the reconciliation process and get a bird's-eye view of employee spending on each card. With this feature, users can keep track of all corporate credit or debit card transactions in real time and easily make corrections or adjustments when needed. Additionally, the platform provides detailed insights into employee spending, which helps businesses take corrective measures if necessary.
Pricing
Zoho Expense Management offers an affordable pricing structure that fits businesses of all sizes. It has four plans, free, standard, premium, and enterprise, with variable pricing options that range from $3 to $8.
4. SAP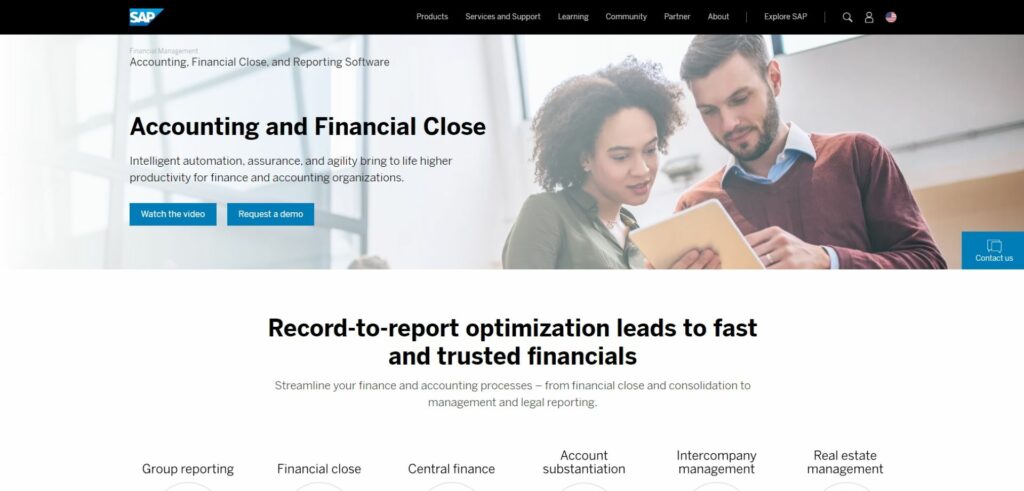 sap.com
Businesses of all sizes utilize the SAP expense management solution as an enterprise resource planning (ERP) tool to organize and streamline their financial procedures. This extensive software suite includes budgeting accounts receivable and payable, payroll, fixed asset management, cash management, and other capabilities. 
To help organizations better comprehend their data, it also connects with other ERP systems, including customer relationship management (CRM), human capital management (HCM), supply chain management, and manufacturing processes. [3]
Features
Financial Planning and Analysis:

It provides users with insights into their financial performance by combining actual transaction data with budgets, forecasts and plans. Users can access powerful analytics capabilities to analyze company performance promptly.

Treasury Management:

It provides users with insights into their financial performance by combining actual transaction data with budgets, forecasts and plans. Users can access powerful analytics capabilities to analyze company performance on time. This feature also comes with automated budgeting processes, enabling businesses to easily control recurring tasks such as payroll calculations and benefits deductions.

Tax Management:

With this feature, businesses can access up-to-date information on international tax laws, submit returns quickly and easily, and manage taxes in multi-currency environments. Additionally, it streamlines the management of payment schedules for contractors and employees, simplifying filing processes. This feature also enables businesses to get detailed insights into their financial data for better decision-making.
Pricing
As with most expense management solutions, the cost of using SAP Accounting will vary depending on your specific needs and the size of your business. Generally speaking, SAP Accounting offers a tiered fee structure based on the type of services you require, with lower prices for basic services and higher fees for more complex tasks.
5. Certify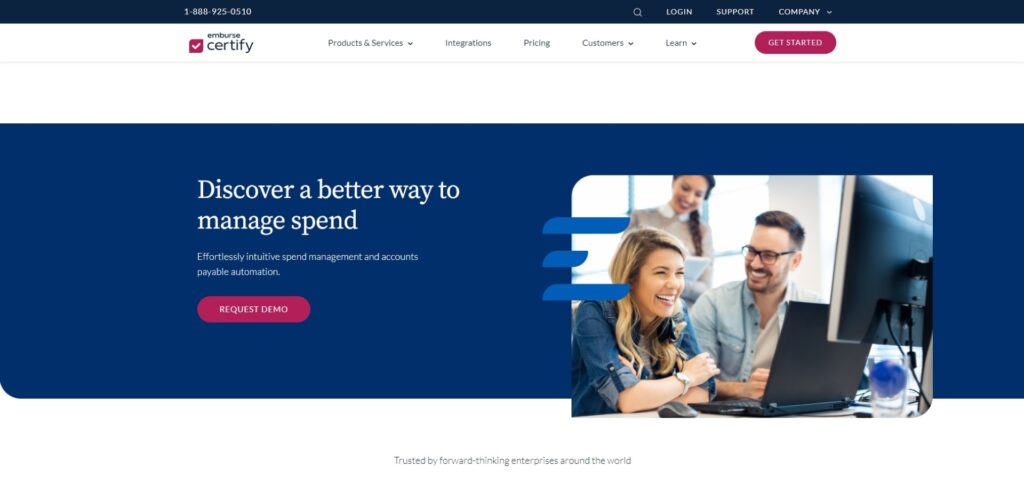 certify.com
It is an innovative cloud-based accounting software designed to help small businesses, freelancers, and enterprises gain control over their financials. It is intuitive and easy to use, with powerful invoicing, expense tracking, and budgeting features.
Features
Emburse Cards:

Emburse Certify Cards are designed to help companies control employee spending. The platform provides businesses with the tools to ensure that all expenses stay within budget.

Expense Reporting & Analytics:

With this comprehensive suite of tools, companies can easily track employee spending in real time, gain insights into financial operations, detect fraudulent activity and more.

B2B Payments:

Businesses need a secure and efficient way to make and receive payments. Certify offers an intuitive solution for businesses to manage their payments quickly, securely, and at scale with its B2B Payments feature.
Pricing
The basic plan costs $12 per user per month and includes features such as receipt capture, policy compliance, expense reports, analytics, and an audit trail. For enterprises with over 200 employees, Certify offers a fixed annual pricing plan, which can provide even more cost savings. This plan includes all the basic features of the monthly plan plus additional enterprise-level benefits.
6. Paylocity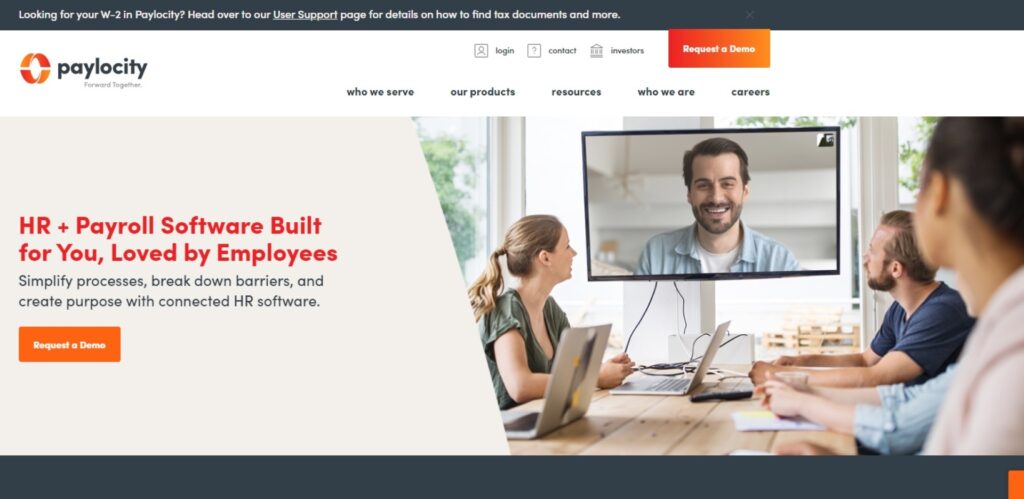 paylocity.com
What sets Paylocity apart from traditional expense management solutions is its ability to provide employers and employees with the capabilities they need in a single platform. Employers can use it to automate essential HR tasks. At the same time, tools such as time tracking and consumer-directed tax savings accounts help employees to handle finances better.
Features
HR Edge:

This provides businesses with a powerful suite of tools to help them handle their human resources operations. This includes features such as time, attendance and talent management.

Global Payroll:

This feature helps businesses comply with payroll regulations in over one hundred countries across the world. With its intuitive tools, companies can ensure that their payroll complies with local and international regulations while maintaining cost efficiency.

Workflows and Document Management:

With the platform's customizable workflow tools, users can quickly map out custom processes for activities such as onboarding, time tracking, offboarding, and more. Additionally, businesses can create digital employee files with unlimited folders and documents.
Pricing
The platform has two price tiers, with the cost per employee ranging from $18 to $25 per month, depending on the size of your business and the modules covered by your scope.
7. ExpensePoint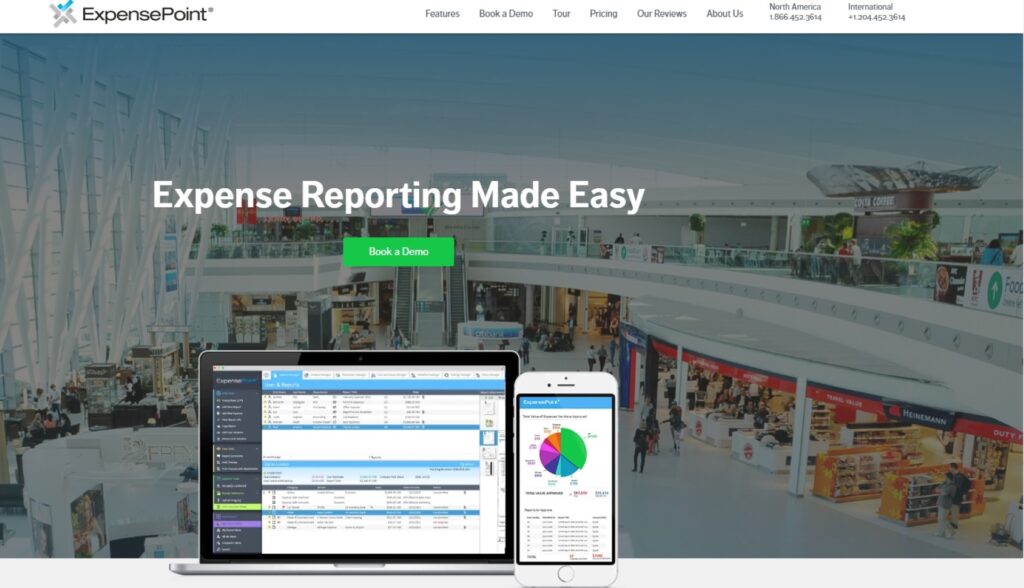 expensepoint.com
GlobalPoint Technologies Incorporated develops ExpensePoint, a data-driven solution for businesses' expense-tracking needs. It streamlines the entire process of collecting and organizing employee expenses on a centralized platform, decreasing paperwork and saving valuable time. 
The user-friendly interface allows users to take control of the finance division with its robust features, including mobile capabilities, automated payment processing, and custom reports. With simplified tools such as shared cost centers, automated accounts payable reconciliation processes, and insights derived from advanced analytics
Features
Expense Report Features:

Comprehensive reports to manage an organization's cash advances and returns. It allows users to view the entire expense history of the organization, giving insight into what expenses were made, when those expenses took place, and any needed bank reconciliation. It provides various reporting tools, such as total spending per period or buyer type. Plus, it provides multiple approval options.

Program Features:

The program also offers businesses a great deal of flexibility. For instance, accept and consider the ability to access financial accounts on mobile devices; Client Multi Install, which simplifies user management; and even the addition of offline access. With all these incredible features, ExpensePoint is easily one of the best options.

Accounting Features:

The features accept multiple payment types, record payments within the system, and provide information on accounting performance in one streamlined place. Consider using the Accounting Features module to help you monitor your financials – from invoices and expenses to payments, detailed cash reports and more. 

Management Features:

The feature is tailored to specific organizational structures allowing team members to accept, approve or reject criteria in a streamlined fashion without having to worry about a manual process. The ability for expenses and approvers to add expense details through custom requests provides an easy way for operations managers to collaborate with departments about what needs to be approved.
Pricing
ExpensePoint only costs $8.50 per month, accepts all major credit cards, and provides a free trial.
Takeaway
Comparing the top alternatives to Expensify side-by-side is a helpful way to understand what each tool does well and where there might be room for improvement. What separates them is their different approaches to managing expenses, their pricing models, the features they offer and how well they integrate with other popular accounting software.
We suggest you do your own research and understand the tasks you want to automate and how they fit into your business model before deciding which tool is right for you. You can even test out some of these tools, as most of this expense management software offers a free trial.
If you need help picking the right expense management software or have any questions, our team here at Envoice is always happy to help. Feel free to email us or call; we would be happy to chat with you about finding the perfect expense management solution for your business needs.
Article Sources:
1 – https://quickbooks.intuit.com/ph/
2 – https://www.irs.gov/forms-pubs/about-form-1099-misc
STAY ALWAYS TUNED
Subscribe to newsletter
STAY ALWAYS TUNED
Still not sure?
Don't spend time on manual work
Streamline processes
Automate your invoice flow
Integrate with the tools you rely on every day
Request demo