Practical Tips
How to Simplify Your Bookkeeping – 5 Actionable Steps
August 19, 2022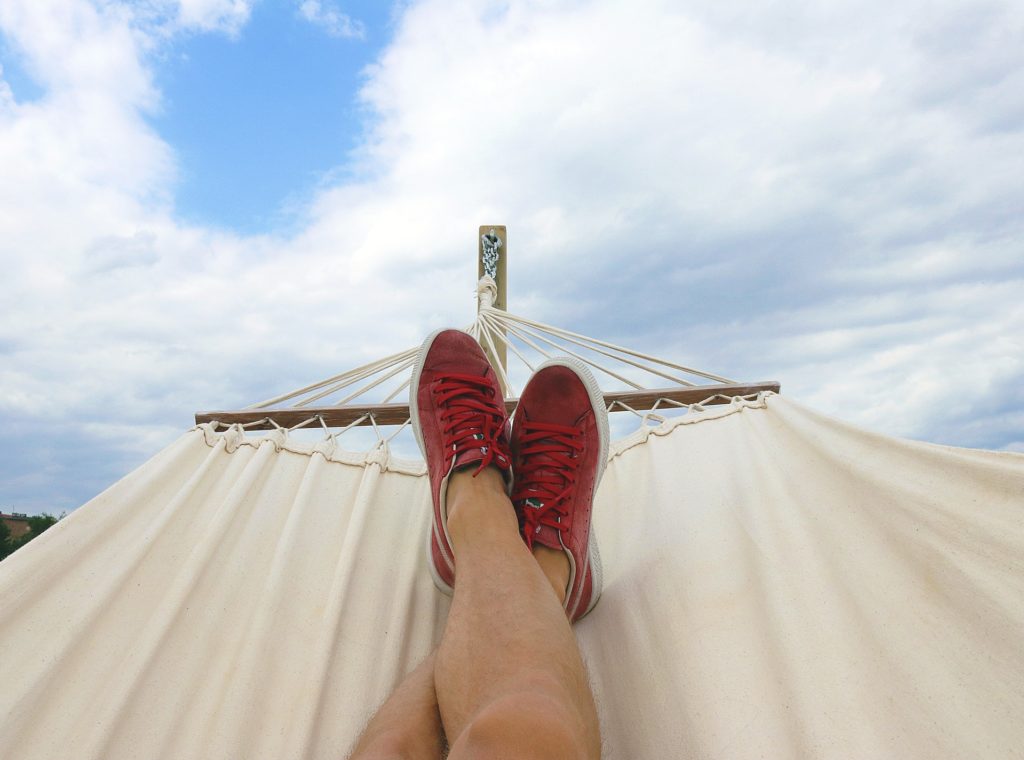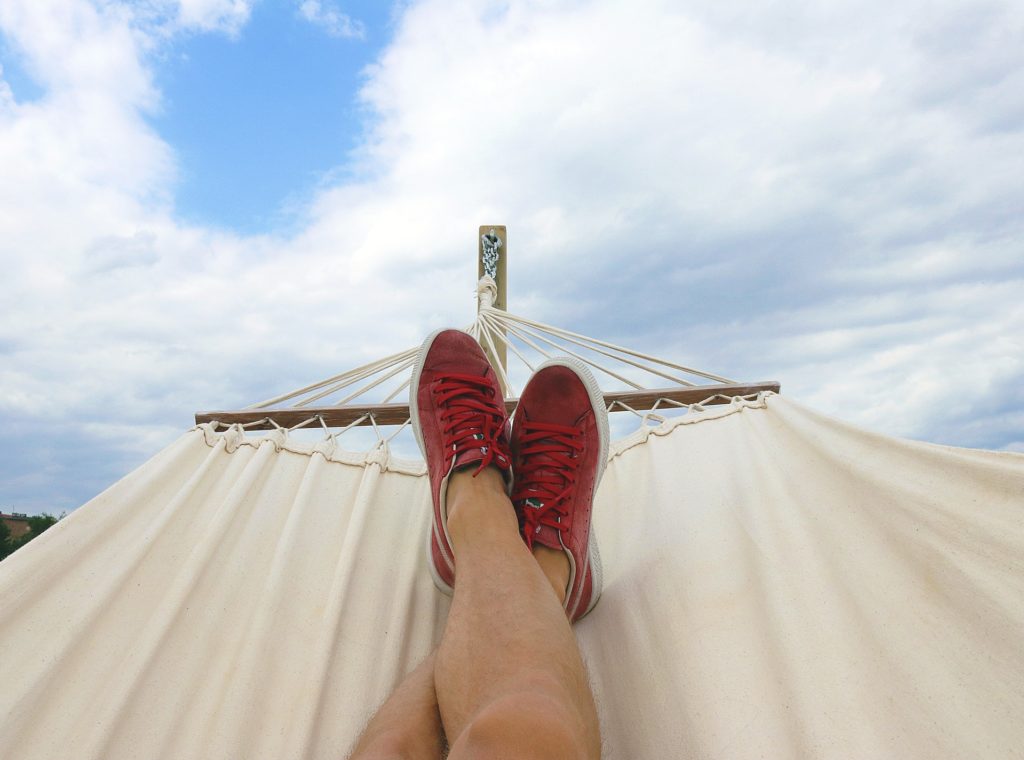 Pexels
If you LOVE bookkeeping and all the things that come with it, like:
Staying late after work to do tedious tasks
Digging through stacks of papers to find that ONE lost receipt
Getting hot under the collar because you aren't ready for tax season yet
… then this article isn't for you. You can move on.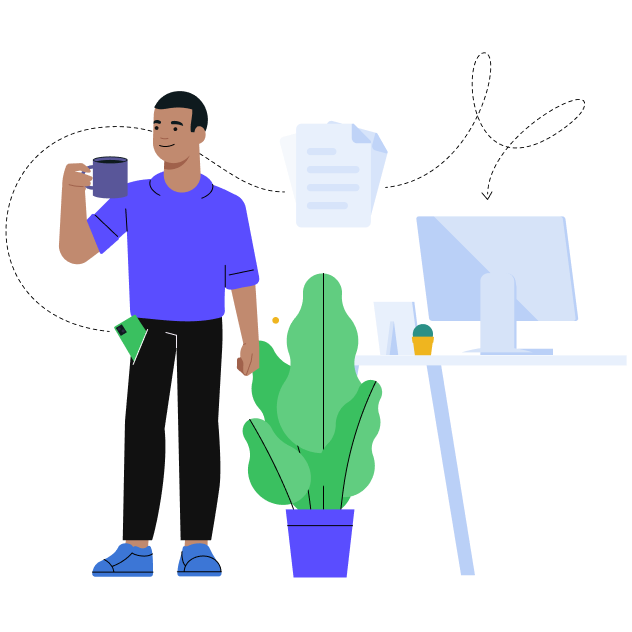 How to eliminate repetitive bookkeeping tasks?
Book a demo
and we will show you how
However, on the other hand, if you:
Are you TIRED of working on things that don't make you any money
LOVE making your life simple
Want to focus on what is TRULY IMPORTANT
….then stay put!
We have 5 awesome tips for small business owners to simplify their bookkeeping. The benefits? More time, more money, and less stress.
Ready? Let's dive in.
1. If You Must Do Cash Transactions, Do Them Right
If possible, try to perform all transactions electronically. This isn't always possible, however. Sometimes cash payments are unavoidable. And cash transactions need a little extra TLC from small business owners.
The Action
Unlike checks or online payments, cash doesn't come with a paper trail. That's why you need to create one for both your business and personal expenses.
There are two ways to create a simple documenting system:
Use a receipt book to create a receipt for every cash payment. A receipt book makes immediate duplicate records – one for yourself and one for the customer.
Use technology if you decide against carrying a receipt book around. Your cash tracking document or app will always be available and keeps track of cash payments by connecting multiple devices such as your phone to your laptop.
How it Helps
You no longer have to worry if you forgot to calculate one of your expenses. A receipt book or a cash tracking app simplifies your bookkeeping process. It keeps you from miscalculating your business expenses or misplacing your payments.
2. Keep Your Business Accounts Organized
Sticking to a regular schedule is the best way for small business owners to keep their books and financial records up to date.
A weekly schedule will help you avoid costly mistakes since you only need to account for records within the last few days. You can catch a mistake early before a domino effect happens.
The Action
Bookkeeping is simplest when done in bite-size pieces. Don't wait until tax time to throw a "bookkeeping panic" party. Stay organized by maintaining your bookkeeping.
Set aside just one hour a week for routine bookkeeping tasks:
Balancing the business's checking account
Pay expenses and invoices
Reviewing payment records
Keeping expenses and payments categorized
File all documents and receipts
Compiling financial statements
Cross-checking receipts and cash flows
When you're done with your checklist, it's time to relax! Your current records are up to date.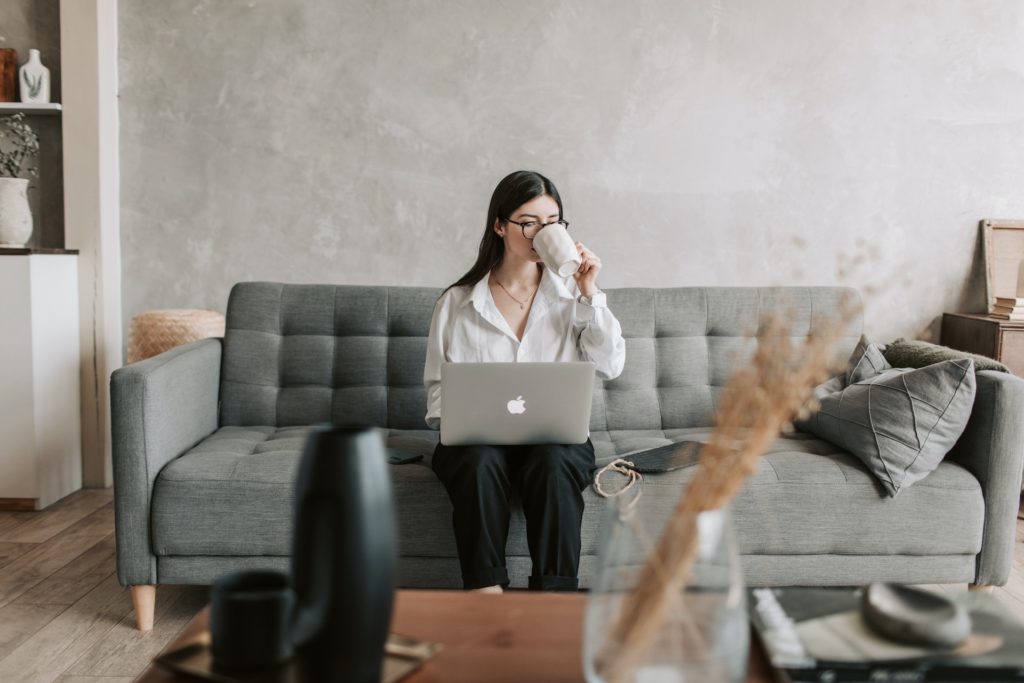 Pexels
How it Helps
It may be tempting just to let the papers lay where they drop when they hit your desk and "deal with it later."
But it's not a good idea.
Have you ever lost your keys in a messy house? You spend MORE time looking for them than if you had just taken the time to put them on the key hook next to the door. Not to mention all the stress of mindlessly searching yesterday's pants pockets.
The point? It may be a pain to document everything up front. But it will save a business owner so much time and anxiety later, especially come tax season. Staying on top of your bookkeeping process will keep your books clean all year long and will make managing your business accounts feel easy.
3. Keep Records of ALL Expenses
If you don't keep a record of all of your expenses, you're leaving yourself open to misplacing funds. Plus, you will be up a creek without a paddle come tax time.
The Action
What's the number one rule of bookkeeping? Make sure that any documents of your financial dealings are recorded. This includes:
Invoices
Accounts Payables/Receivables
Payroll records
Receipts of all official business transactions
In short, keep track of and document records of any transaction that involves:
How it Helps
Here's a hard truth: The IRS can audit you for UP TO SIX YEARS. So Uncle Sam will expect that you have stored records for the last half a decade when he comes knocking at your door. Maintaining a reliable account of debits and credits means you stay squeaky clean and won't always be looking over your shoulder.
You will still need to file yearly taxes whether you get audited or not. It will be quick and easy for you to prepare tax filing requirements at year-end and generate financial reports if you can record and efficiently keep track of all these documents.
Tip: Stay organized and make an effort not to let records and transactions slip through the cracks. When a receipt comes in, save it. Create a filing system to store invoices, receipts, records, and any notes you've made about purchases and expenses.
Consider investing in a receipt scanner app if you haven't already. Going paperless frees up time by automatically scanning data from your invoices and receipts. Receipt scanners also lower bookkeeping costs and processing time.
4. Skip the Busy Work- Go Automated!
There's an old expression- work smarter, not harder. There are few places this is truer than bookkeeping and accounting.
Nothing simplifies your life like automation. Unless you want to play 'retro' bookkeeping and break out the adding machines and slide rules, we HIGHLY recommend you simplify your life by using a bookkeeping app and software. 
The Action
Do your homework and find suitable accounting software to streamline your life. There are many tools available that help you automatically process and manage all of your invoices and receipts.
How it Helps
When you eliminate data entry with accounting software, your accountants' time is freed up. A platform like Envoice takes care of manual date entries so that you can focus on what's truly important – serving your clients. 
Save Time with Auto-Extract – Automatically scan data from your invoices and receipts. Envoice's intelligent data capture decreases bookkeeping costs and processing time.
Process Everything Digitally – No more jumping between mailboxes, folders, or drawers. Going digital can efficiently keep everything in one place. 
Decrease Errors – Improve data quality and reduce the risk of manual data entry errors.
Snap Your Receipts – Bookkeeping apps and software are not only for creating expense reports and submitting receipts. Invoices can be captured and submitted for processing, allowing a complete and instant view of your finances.
Ease of Mind – Envoice's ExactExtract feature adds human validation to your data capture process. 99.9% of the data is recognized and accurate. This will give you confidence that your data is correct and that automated tasks run smoothly.
One of the best ways to simplify your bookkeeping is by using a bookkeeping app or software to streamline your purchase-to-pay process. Automating your bookkeeping processes will cut down on all busywork and manual processes so that you can focus on your business and customer experience. 
5. Delegate to a Professional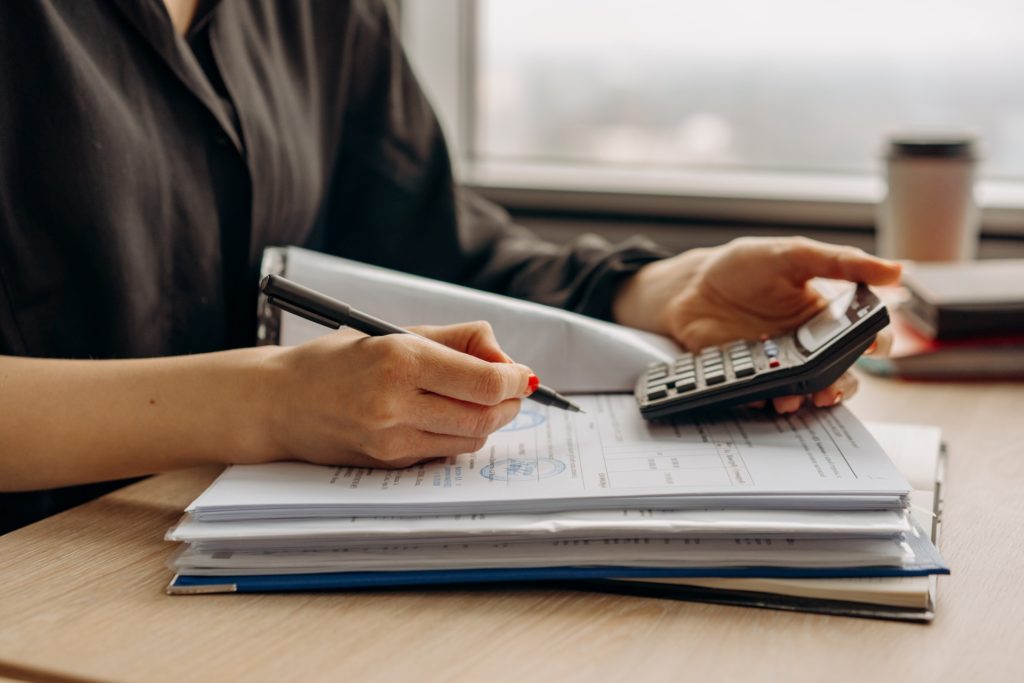 Pexels
Running your company requires your FULL attention. Outsourcing the tasks you don't have time for means you can focus on the work that really matters to you. Worry about making money – not documenting it.
"Why pay someone else to handle something I can do in-house?" you might ask. It's a good question, but it's not a waste of resources. Hiring a support team is a common practice in almost every profession.
Think about this: Why do you think Nascar drivers hire pit crews? Is it because they don't know how to change a tire themselves?
Dale Earnhardt Jr., one of the most successful Nascar drivers of all time, had an associate degree in automotive technology. But can you imagine him hopping out of his car mid-race to put some fuel in the tank?
Of course not. Why? It's because behind every GREAT race car driver is an AMAZING pit crew! Drivers delegate the technical details to a carefully chosen team so that they can focus on what's truly important – the race.
The point: You might know how to handle bookkeeping tasks. You might even have taken a crash course on how to use bookkeeping software. But this doesn't mean you don't need a professional bookkeeper any more than a Nascar driver doesn't need a pit crew.
A qualified bookkeeper won't spend unnecessary time looking for invoices or documenting files. They are not overwhelmed by the nuts and bolts of DIY bookkeeping.
The return on investment with a dedicated bookkeeper may surprise you. Delegating your company's accounting tasks means you can spend less time on the things that don't increase profits. 
Envoice Is Ready to Make Your Life Easier
When it's late at night and you're pouring over invoices and paper receipts, ask yourself: "Is THIS why I started my business?"
Not everyone can do what you do. You have a niche and a skillset. And you shouldn't be distracted with menial, albeit necessary, tasks.
Simplify
Automate
Delegate
It's a 3-step combo that will gain the time and energy you need to handle tasks that only you can handle.
Use these 3 steps to simplify your bookkeeping with Envoice. Envoice is an easy-to-use platform that gives you direct access to your small to medium size business' bookkeeping tools. Items are accurately recorded and smoothly published to your accounting software.
Are you ready to use less elbow grease and streamline your bookkeeping processes? We'd love to hear from you. Request a demo to learn more about our products, features, pricing, or anything else. We are ready to help you do what you do best. 
STAY ALWAYS TUNED
Subscribe to newsletter
STAY ALWAYS TUNED
Still not sure?
Don't spend time on manual work
Streamline processes
Automate your invoice flow
Integrate with the tools you rely on every day
Request demo