Practical Tips
How to Increase Your Accounting Firms Efficiency and Profit
July 22, 2022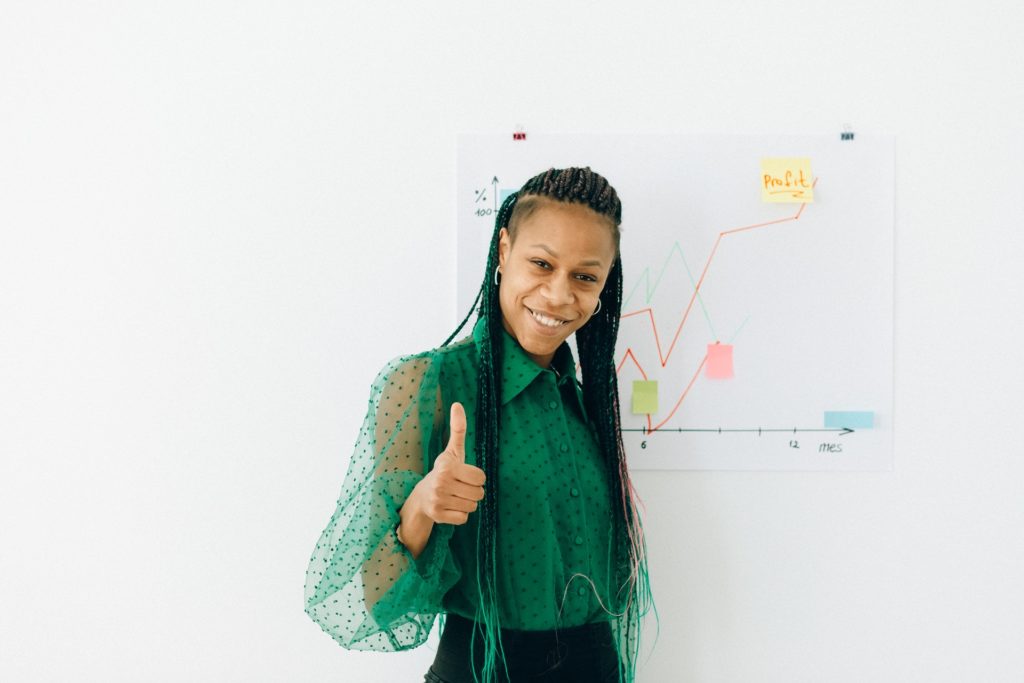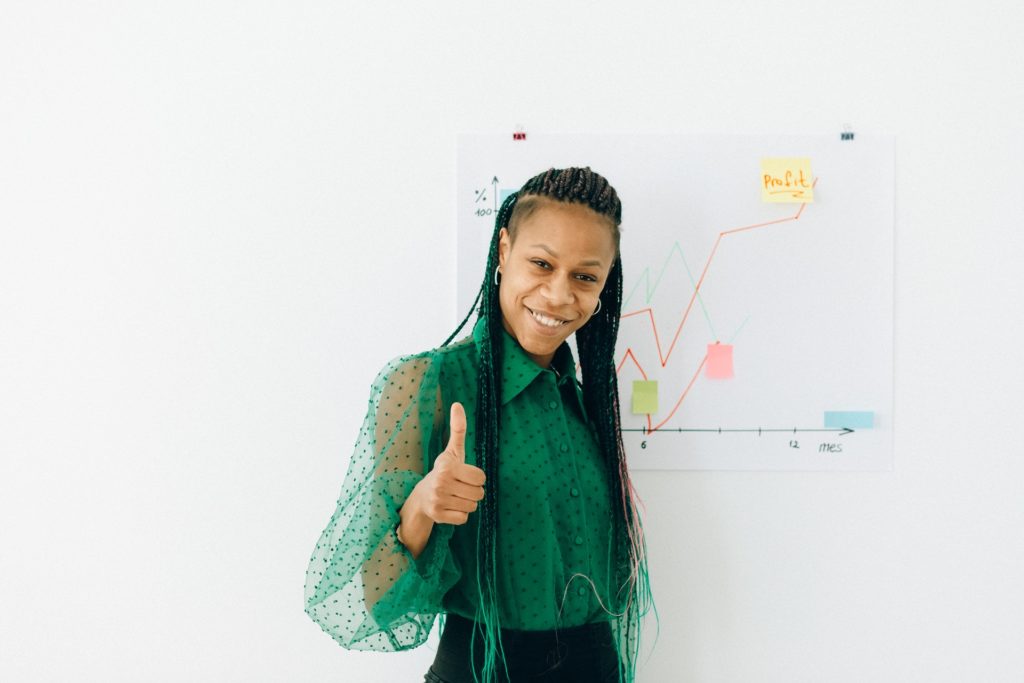 Pexels
As an accounting firm, if you're looking to output 80% efficient results and achieve higher productivity, then focus on tweaking 20% of your processes and inputs.
This is known as Pareto's principle.
By automating your accounting processes, you will have more time to connect with and assist clients in making good business decisions.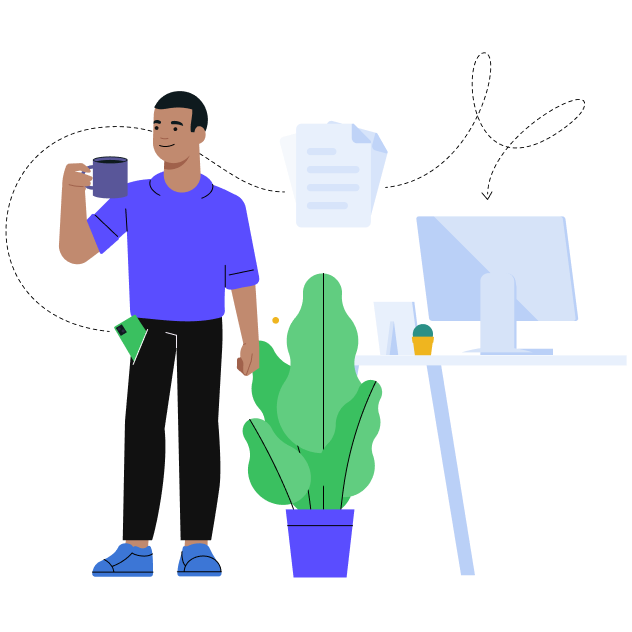 How to eliminate repetitive bookkeeping tasks?
Book a demo
and we will show you how
Now the question is, what are those processes that you can automate to grow your efficiency and profit?
Below, we haven't only listed the processes, but we've analyzed practical tips on how to increase your accounting firm's efficiency to achieve 30% significant growth through automation.
6 Steps To Increase Efficiency and profit margins
It's the 21st century and your business should run at least 70% of its operation using technical tools that speed up processes.
From bookkeeping to meetings, support, invoicing, debt collection, data entry, reporting, etc, there are technologies that have replaced traditional ways of achieving these goals.
These technologies use AI to perform the same tasks but with more accuracy and speed.
For instance, Envoice has an auto-extract feature that you can use to scan documents and extract key values for easy computation.
With this AI-powered feature, your entries are 99.9% accurate, much more than when you manually input the data.
1. Optimize Your Workflows And Establish Processes
The lack of properly defined workflows creates bottlenecks in any organization, big or small.
So if you want your team to achieve better results without hassle and regular burnout, then optimize your processes.
To achieve a streamlined workflow in your organization, start with:
List departmental key tasks and sub-tasks, not leaving out the supporting processes. If the team members are organized by hierarchy, then organize the tasks in ascending order. State which tasks depend on the other, the manner of reporting and approval, ascending from junior staff, senior staff and finally team/project managers.
Eliminate unnecessary processes and give team members the veto power to carry out smaller day-to-day tasks independently, from start to finish.
Execute bulky and large projects first.
Hire qualified staff to eliminate low-quality work
You can implement these workflows gradually, department by department so that you can focus on one department's workflow at a time.
This will help you see through the processes, identify loopholes and create new workflows where and when necessary.
2. Use Cloud-based Technology
Many accounting firms use cloud-based accounting software as a means to have easy access to organizations' data, and real-time collaboration.
For instance, it might take the physical presence of senior managers to approve expenses, but with  Envioice, managers get notified by an automated email to approve expenses regardless of their location.
Apart from core accounting tasks, you can improve efficiency by using cloud-based communication tools to make communication streamless.
Conduct internal and external meetings with tools like Skype and use project management tools like Monday.com, Slack, etc.
According to statistics from SkyHigh, cloud computing apps have increased from 545 to 1427 different services since 2013. (1)
Imagine the number of hours that can be recovered, and how customer experiences would improve over time because your organization got rid of stale and cumbersome processes.
Additionally, integrating technology helps eliminate human errors and promotes transparency.
Read on: What is Cloud Accounting and How Can it Benefit Your Business?
3. Improve Communication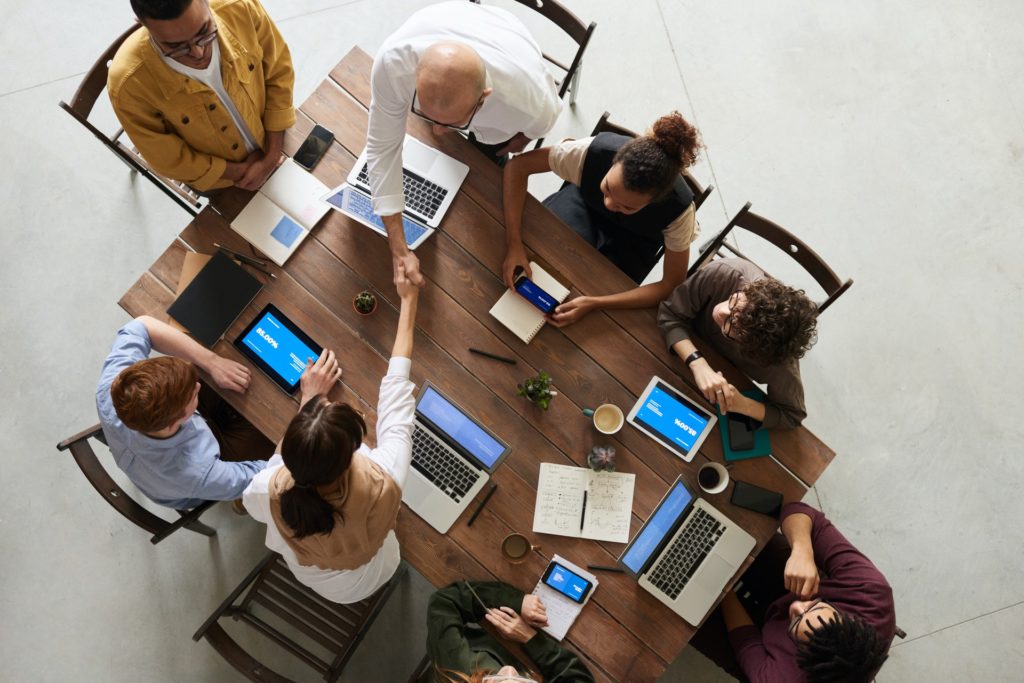 Pexels
Communication forms the backbone of every successful organization.
It is not enough to improve only internal communication in an organization, external bodies like stakeholders and clients should also be communicated with properly.
While defining workflows, assigns team members that should bear the responsibility of communicating new processes and development to stakeholders.
Should there be changes or required follow-ups, you should clearly define:
How often internal teams and stakeholders are updated with the new changes.
How often should a follow-up be?
What mode of communication is faster and most reliable?
Who documents feedback so that other team members can pick up from the most recent feedback without any misunderstanding?
The list of communication flow in any organization, big or small, is endless, but a constant effort has to be made to improve overall communication.
4. Hire Professionals
From the Board of Directors, Management Team, Team Leads and Project Managers, your organization should be filled with experienced staff that gets the job done.
Having been said, organizations should also provide periodic professional training to build the skills of their existing staff.
The training can be done every quarter depending on the budget set out for such development.
This simple but rewarding investment has a great effect in the long run because you're not only building a formidable team to run your organization, you're building staff loyalty.
5. Prioritize Time Management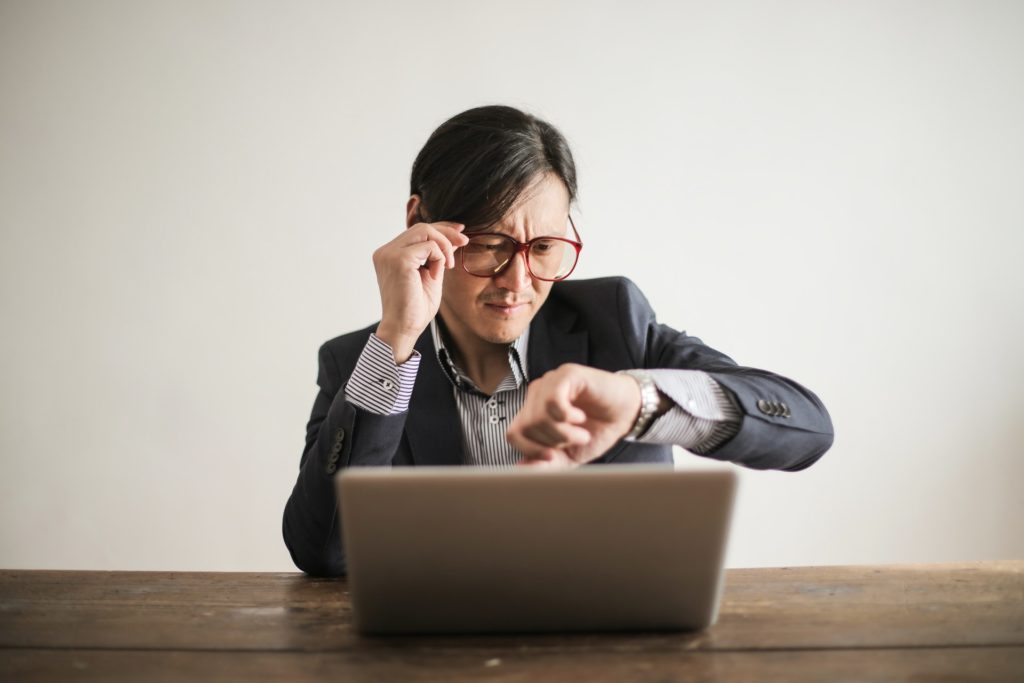 pexels
From the get-go, multi-tasking might seem like a great strategy to get more done. But handling one task at a time, prioritizing from most important to least important, and breaking huge projects into chunks of achievable tasks, will certainly improve overall efficiency and increase productivity.
Another strategy that is highly overlooked is automating recurring tasks, and this brings us to the next chapter on how to prioritize time management by creating autoresponders and knowledge-based content that answers frequently asked questions.
6. Create Autoresponders And Walk-Through Content For New And Existing Clients
You can use autoresponders on your communication channel to answer frequently asked questions.
Start by creating evergreen walk-through videos for onboarding new clients so that your team won't need to repeat onboarding processes for every new client.
Secondly, develop knowledge-based articles or content that help clients self-debug issues with your products.
Companies like Asana understand this time management technique and use explainer videos and articles to help their clients get through commonly experienced challenges while using their products. (2)
Here are more benefits of using knowledge-based content to address such challenges:
Knowledge-based content doubles as customer support – Before your clients reach your customer support team, they should be able to self-diagnose common issues and sort out the issues using your knowledge-based content.
Helps in the onboarding stage – When a new client purchases your product, they should require little to no help to get started with your product using walk-through videos.
In extension, you can provide a feedback form to encourage them to ask questions in areas they didn't understand, or if their questions are outside the points you've addressed.
Re-educate customers on features they are not exploring – your organization can send out periodic emails to reintroduce some new and existing features of your products that your clients aren't exploring.
Conclusion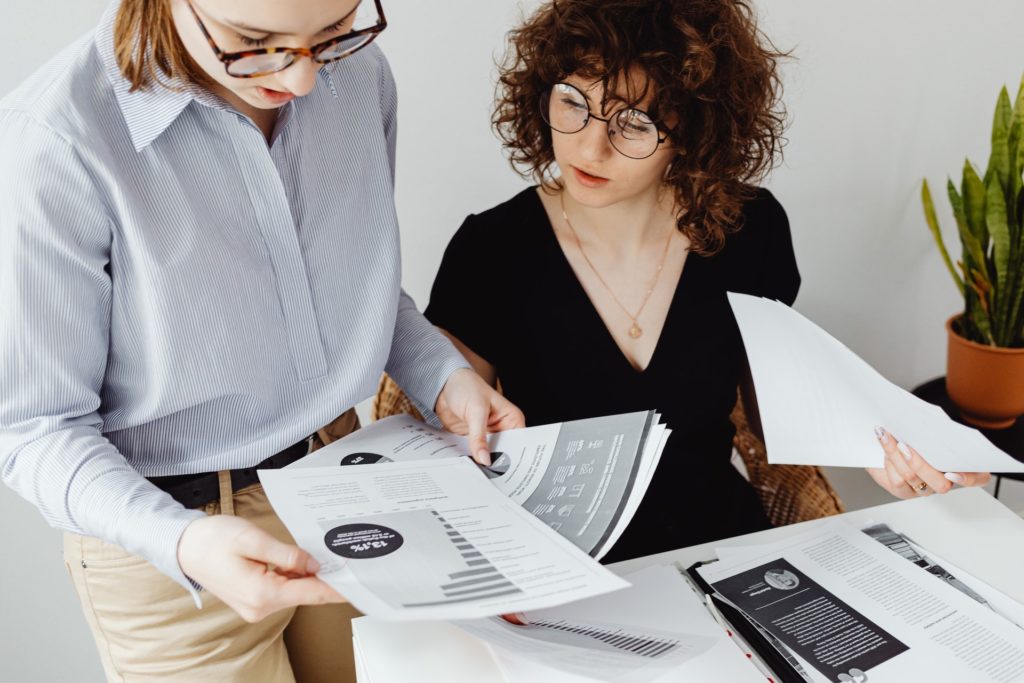 Pexels
Running a more excellent accounting practice and improving efficiency should be one of the key performance metrics that need to be closely monitored and achieved.
This can be achieved by leveraging technology and creating scalable process automation so that your team can spend time generating more leads, forecasting and solving other business problems.
Spend time understanding existing workflows so that you can discover opportunities to automate repetitive tasks.
Read On: The Most Useful Accounting Automation Software Solutions
One of the efficient cloud software that accountants and bookkeepers can use to automate repetitive expense management workflow for their organization and clients is Envoice.
With Envoice, you can easily create expense reports with its automatic features that are more accurate and time-saving.
Click here to get started with Envoice today.
Article links:
STAY ALWAYS TUNED
Subscribe to newsletter
STAY ALWAYS TUNED
Still not sure?
Don't spend time on manual work
Streamline processes
Automate your invoice flow
Integrate with the tools you rely on every day
Request demo