Accounting Automation
How to Actually Create A Digital Accounting System
April 3, 2023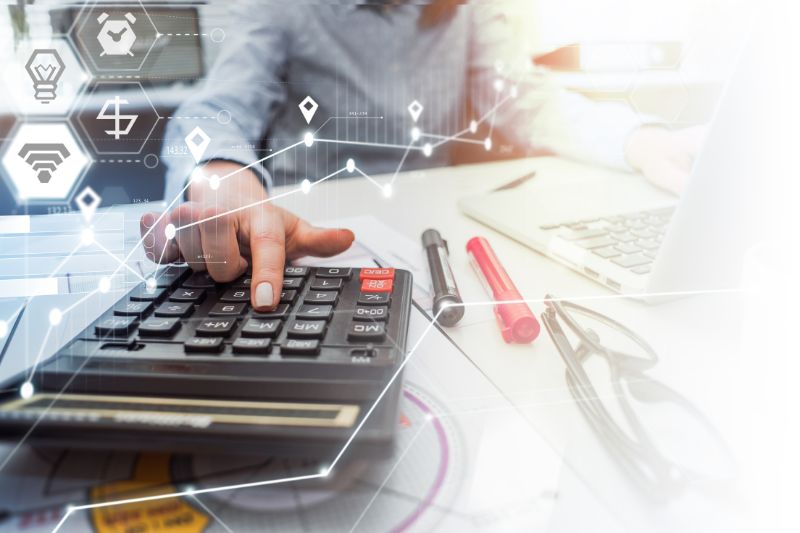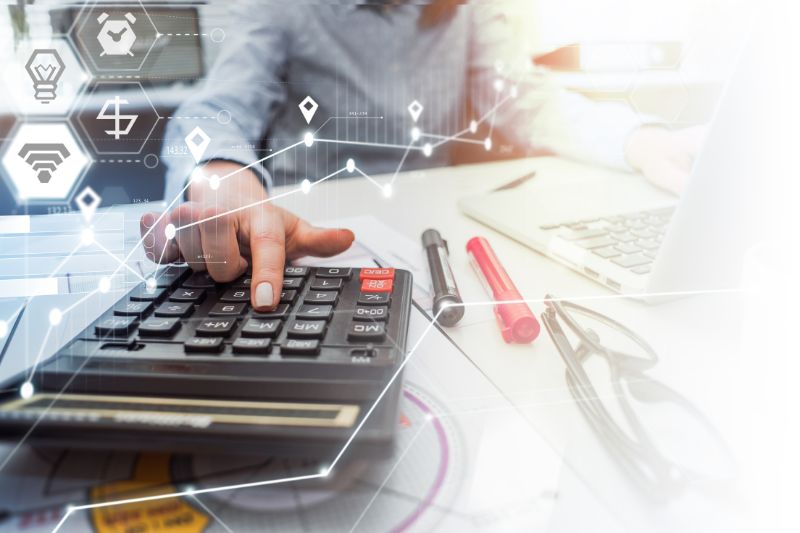 Source: Wpadington/ Canva
Creating a digital accounting system can seem like a challenging task, but it doesn't have to be. By planning out your accounting software system and using the right tools, you can set yourself up for success.
In this blog post, we'll discuss how to establish a digital accounting system and some of the best tools for the job. Let's get started!
What Is A Digital Accounting System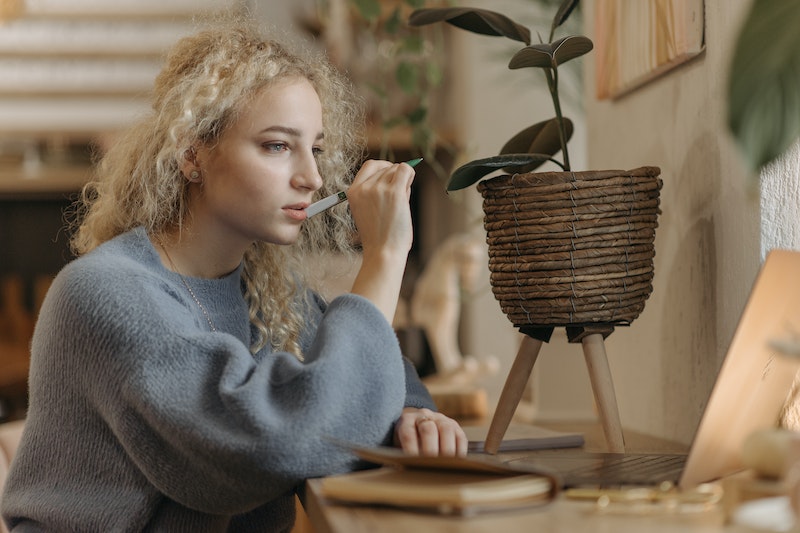 Source: pexels.com
Digital accounting uses online accounting software to streamline bookkeeping processes. Businesses of all sizes can use this type of system to manage their finances and keep track of their business transactions.
Online accounting software such as Envoice, Xero, and Quickbooks Online provides businesses with a convenient way to track their income and expenses and monitor their financial performance.
Accounting software can also help businesses automate their financial management process, making it easier and faster to produce financial reports. [1]
Digital accounting software can also provide businesses with other benefits, including improved accuracy and efficiency in their accounting processes and increased transparency and accountability.
Step-by-step Guide To Creating A Digital Accounting System
Although many small business owners feel overwhelmed by bookkeeping and accounting, there are plenty of methods to choose from. And remember: you're not alone!
Many entrepreneurs have chosen to use a digital accounting system— So going paperless is easier than ever before.
Here are some best practices to keep in mind to create a successful digital accounting system:
Find the right software for you.
There is no one-size-fits-all solution when it comes to accounting software. The best option for your business will depend on several factors, including the size of your company and industry—as well as what you are willing to spend. You must also choose accounting software applications with a user-friendly interface.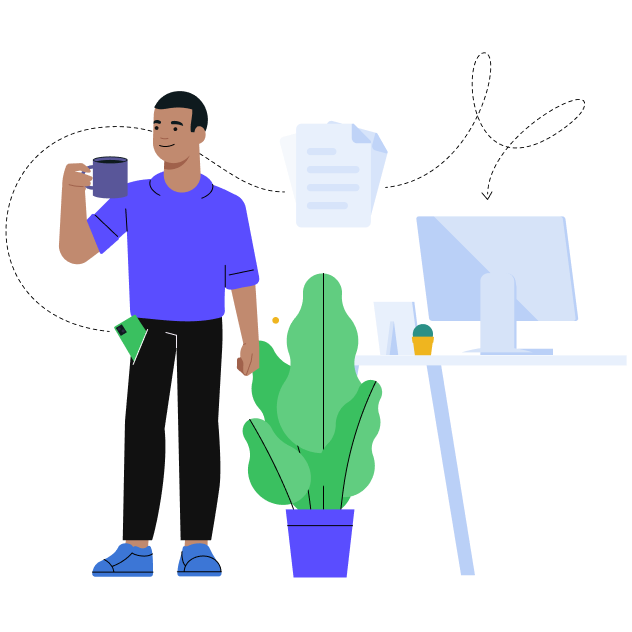 How to eliminate repetitive bookkeeping tasks?
Book a demo
and we will show you how
Combining accounting and other administrative tasks into one program is convenient, as it allows you to keep track of multiple aspects of a business in one place.
In addition, the best programs are cloud-based so that they can be accessed anywhere with an internet connection—and backup your data automatically.
The Most Common Software Features That You Need
Although a variety of things should be considered before deciding on an accounting software package, you should weigh two factors above the rest: features and functionality.
Data extraction is a must-have feature for a digital accounting solution. A tool like Envoice's ExactExtract, which can automatically recognize and extract 99.9% of data from various sources and produce it in a format consistent with your business needs, will save you time and money.
Invoicing tools allow you to create invoices automatically based on set criteria, such as when an invoice is due or how much revenue you've made from a project. You can also send reminders when an invoice isn't paid on time or requires payment using a specific method such as PayPal or Venmo.
Expense tracking enables you to keep track of your expenses so that you can submit them for financial planning or reimbursement later on if needed (or just keep track for personal use).
This feature helps employers manage their payrolls efficiently and effectively. It tracks all employees' wages and benefits and generates reports based on this data so that employers can make informed decisions about their employees' salaries or bonuses. This is especially helpful for a business owner who manages multiple businesses.
With reporting and analytics features, you can analyze all your business data and make decisions based on the information gathered by these tools. You'll be able to see what each employee is doing, what projects are most successful, and how much money you're making overall.
Once you've chosen the right program (or programs)  that meet your needs, the next step is to set up an account. When you're set up, you're ready to move to step 2.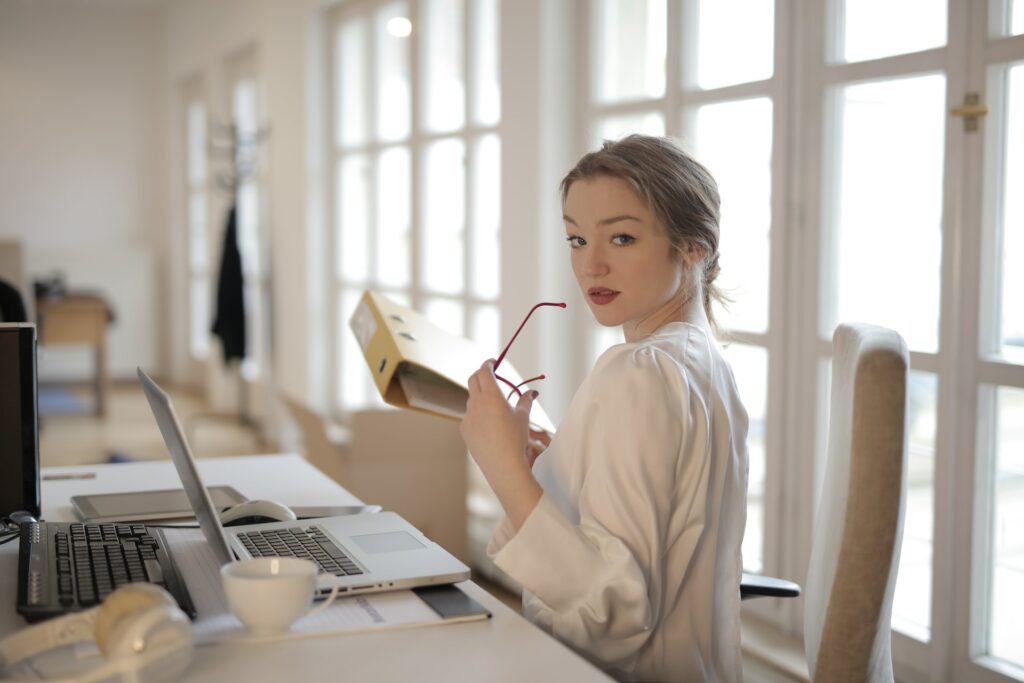 Source: pexels.com
When setting up a digital accounting system, it's essential to make sure you have all your business transactions and financial documents in order. This includes items like your bank statements, invoices, sales transactions, sales tax, and any other files that pertain to your financial records.
Having all documentation organized will make it easier to track your business finances and ensure better financial health.
One way to get organized is to set up a filing system. You can create folders for each document type or set up a file by date. Whichever method you choose, the important thing is that you can easily find the information you need.
Enter financial data into accounting software.
Once you have all your documents in one place, you can enter them into your accounting software. The goal is to create a complete and accurate picture of the financial situation of your small business. 
When entering all your data into your accounting software, include all pertinent information, such as the date of the transaction, the amount, and other relevant details. If you have a lot of data to enter, hiring accounting professionals such as a bookkeeper may help you get started.
Manage Accounts Receivable and Payable.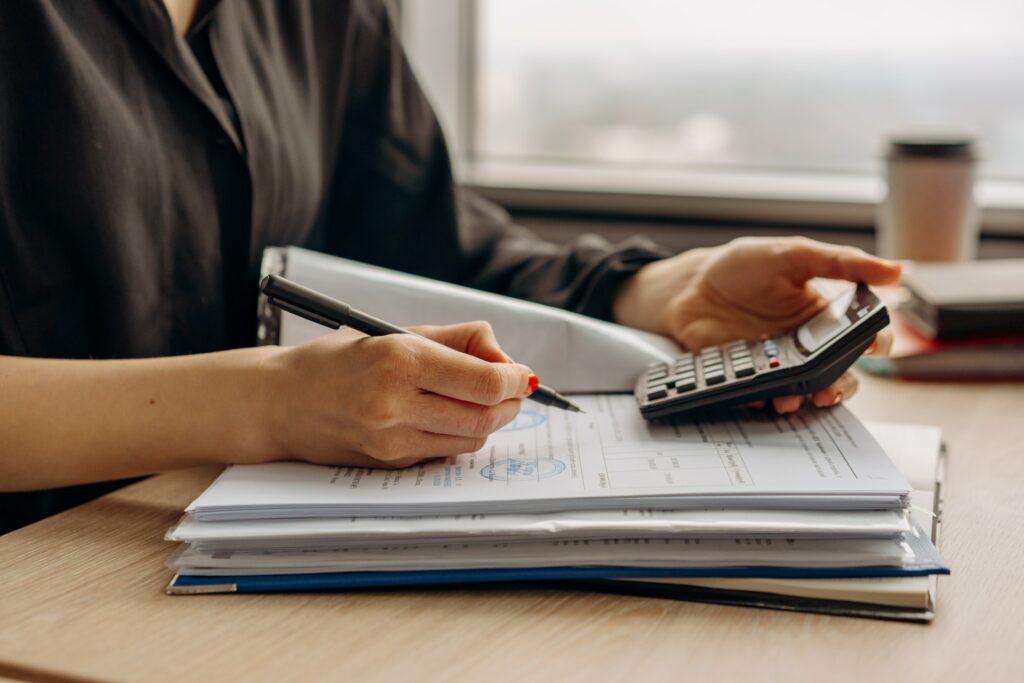 Source: pexels.com
One of the most important aspects of creating a digital accounting system is ensuring that accounts receivable and payable are properly managed.
You will need to establish invoicing and payment terms. This includes setting up due dates and late fees. It is essential to be consistent with these terms so that customers and suppliers know what to expect from your company.
Finally, you will need to monitor those accounts payable and receivable regularly. This will help you catch any discrepancies and ensure that your records are accurate. 
Create an Invoice Template and Send Invoices.
When running a small business, it's important to have an invoicing tool for customers. This helps you keep track of what's owed to you and provides a professional-looking document that your customer can refer to. Fortunately, creating an invoice template is easy with most simple accounting software.
Enter your company name and logo, then add the product or service being billed, the customer's name and contact information, and the invoice date. You can also include any special instructions or terms of payment.
Once you're done, save the template, and you'll be ready to send invoices with just a few clicks.
Run Reports to Identify Profit Margins.
When creating a digital accounting system, it is essential to run reports that identify profit margins. This information will help you make informed decisions about pricing, product mix, and overhead costs. By understanding your profit margins, you can make strategic choices that will maximize your profits and help your business grow.
Additionally, regular profit margin reporting can help you spot trends and adjust your business plans accordingly. For example, if you see that your margins are shrinking, you may need to take action to cut costs or raise prices. 
Automate Record Keeping and Accounting Tasks.
By automating repetitive tasks, you'll be able to focus on other aspects of your business and you won't have to worry about losing important records or making mistakes in your accounting.
Many software programs offer built-in automated accounting tools and features, or you can purchase plugins or add-ons that will do the job for you.
In general, you'll want to automate any tasks that are repetitive or time-consuming. This includes data entry, invoicing, report generation, and payment processing.
Main Problems That Digital Accounting Automation Can Solve
Manual Data Entry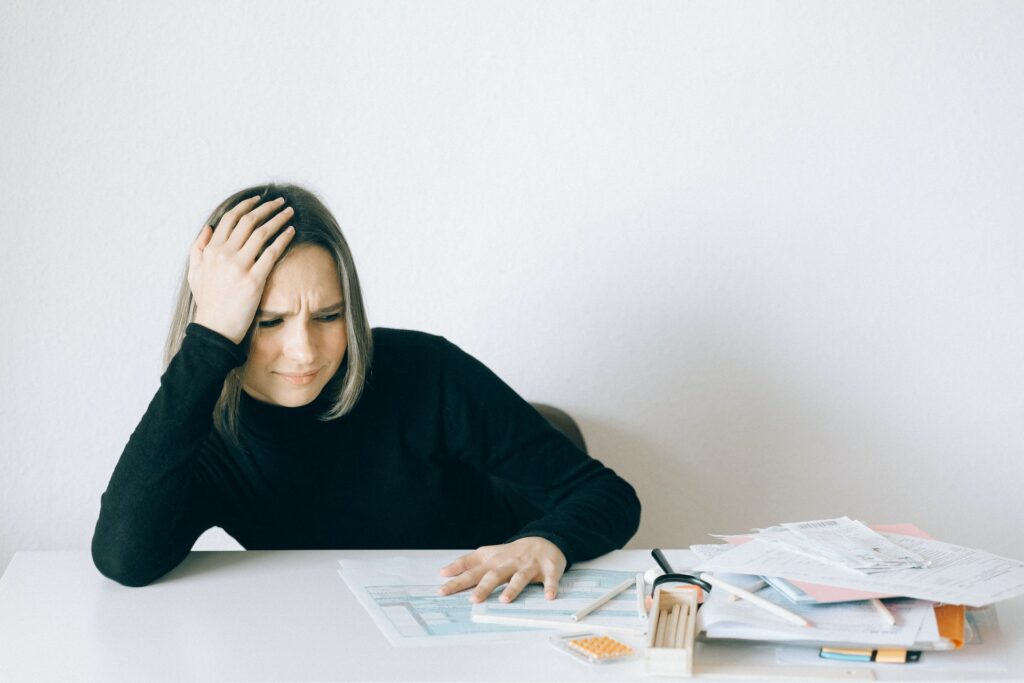 Source: pexels.com
One of the biggest problems with manual data entry in business accounting is that it is time-consuming and error-prone. It can take hours to manually input all of the data for even a moderately sized business, and it is easy to make mistakes during the process. This can lead to inaccurate financial reports, which can create problems for businesses.
Lack of Visibility and Control
If you're entering data manually, you're probably overwhelmed by the number of documents involved. Bills, invoices, cash flows, and other financial information can be challenging to track. 
For example, monitoring and reporting payments can be difficult. It would require constant manual tracking, from data entry and processing to updating and reconciling the actual payments.
Automate data entry and manual processes using excellent accounting software like Envoice or Quickbooks Online. This automation will take care of your entire development process, from data entry to reporting. You'll be able to see all of your payments in one place, and you can even set up automatic payments so that you never have to worry about missing a payment again. [2]
Duplicate entries
When you're working with a team of people entering data, there's a good chance that those entries will overlap. This can lead to duplicate efforts, which is a waste of time and budget. 
Most accounting software like Envoice offers a single platform for communication between employers and employees, making it easier to keep everyone on the same page. This will help avoid duplicate efforts and ensure that everyone works together efficiently by reducing the hassle of multiple communication channels.
Unnecessarily Long Audit Processes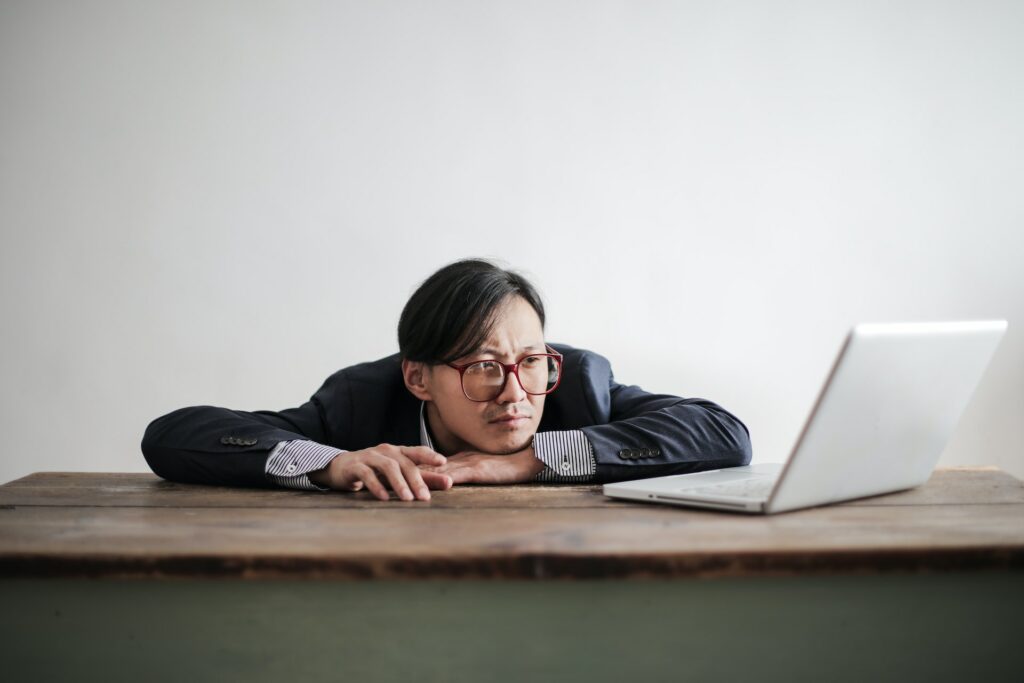 Source: pexels.com
Conducting an audit can be long and arduous, especially when done manually. This is because auditors must meticulously examine all financial aspects to ensure accuracy and compliance with regulations.
The problem is made worse by the fact that many accounting systems are still paper-based, making it difficult to access and review information quickly.
In addition, manual audits often require auditors to travel to different locations to review records, which can further prolong the process. As a result, an unnecessarily long audit process can place a significant burden on businesses in terms of time and resources.
Fortunately, there are ways to streamline the audit process and make it more efficient.
One way is to use web-based accounting software that offers remote access to financial records. This way, auditors can review records from anywhere in the world without traveling. And most accounting software helps by generating reports within seconds, which can dramatically shorten the audit process.
Late or missing payments
In manual accounting, late or missing payments can cause significant problems. When payments are not received on time, it can create a backlog of invoices that need to be processed. This can lead to missed deadlines, late fees, and decreased cash flow. 
In addition, when payments are not correctly recorded, it can lead to discrepancies between the books and the bank statements. This can cause problems when reconciling accounts and can result in errors in the trial balance and other financial reports.
To avoid these problems, most accounting software has built-in multiple payment gateways. This way, payments can be made electronically and automatically, which eliminates the need for manual data entry. [3]
Lack of Security
One of the main disadvantages of manual accounting is the lack of security. When information is stored manually, it is more vulnerable to being lost or stolen. This can be a major problem for businesses, leading to the loss of financial data.
Meanwhile, accounting software has a cloud-based system, which means that information is stored remotely and is, therefore, less vulnerable to being lost or stolen.
In addition, cloud-based accounting software is protected by various security measures, such as encryption and password protection, and they are usually heavily guarded and located in their data centers with their own security protocols.
High Cost of Accounting Personnel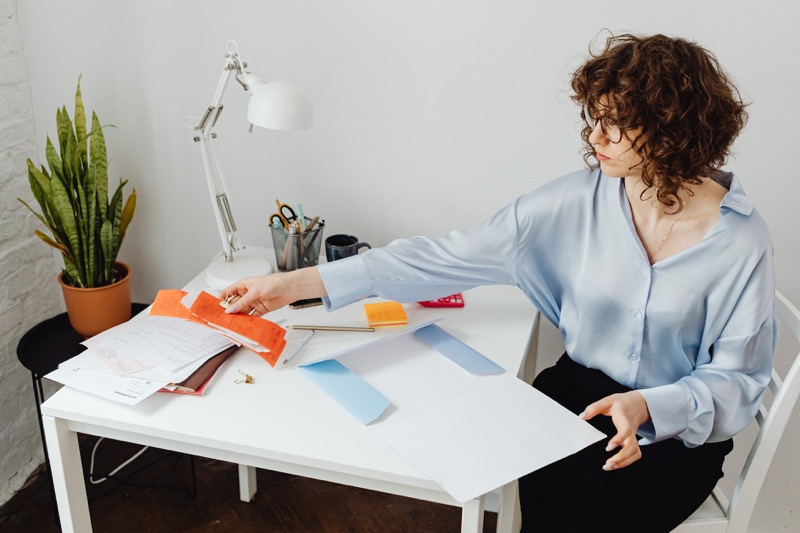 Source: pexels.com
In manual accounting, the costs associated with accounting personnel can be quite high. 
This is because a significant amount of time and effort must be expended on training employees and monitoring their performance. 
On the other hand, accounting software can help reduce this cost by automating tasks like invoicing, generating reports, and making payments. This way, businesses can save on training costs and can reduce the number of hours that they would otherwise have to perform manually.
Lost Receipts
The problem of lost receipts in a manual accounting system can be a real headache. With no way to track or store receipts electronically, it's all too easy for them to get misplaced or lost.
This can lead to problems when it comes time to reconcile your accounts or file your tax payments. 
Envoice has an expense management reporting tool that can manage digitized receipts as well as track expense and cash flow management. This way, you can be sure that all of your receipts are accounted for and will not be lost.
Final Thoughts
In the end, it's important to remember that a successful digital accounting system will be a true reflection of you and your business. It's not just here to make your life easier—it's also here to add a level of professionalism and prestige to your business.
If you still have questions after reading this article, give us a call today!
You will always want to do what's best for your business, and an outside opinion could help ensure that you're making an informed decision for your company's future.
Sources:
1 – http://xero.com
2 – http://quickbooks.intuit.com
STAY ALWAYS TUNED
Subscribe to newsletter
STAY ALWAYS TUNED
Still not sure?
Don't spend time on manual work
Streamline processes
Automate your invoice flow
Integrate with the tools you rely on every day
Request demo