Envoice helps to keep Klaar.me accounting paperless
"We actually think about Envoice as an accounting assistant. So instead of a human assistant who takes care of the more tedious tasks like data entry and other bookkeeping tasks, Envoice does it for us much quicker than any human would."
- Liis Laanesaar, Founder and COO
Klaar.me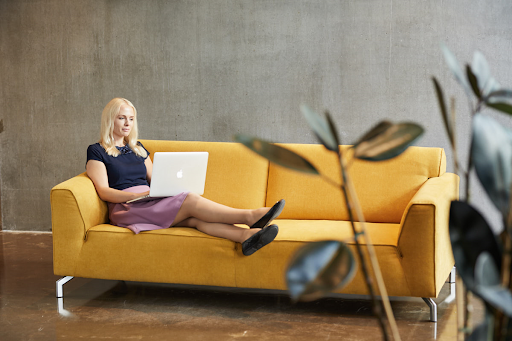 Klaar.me is a new generation accounting company that does so much more than just lining up numbers. Paperless accounting is nothing new to them, as they work 100% electronically making sure that no information should be inserted twice. Of course, they do take care of their clients' accounting, but they also act as a financial partner figuring out the best working solutions for each of their clients to make the processes as smooth as possible. We sat down with their CEO Kairit Kasepuu and founder/COO Liis Laanesaar, who are both also sworn auditors, to discuss how Envoice helps Klaar.me with efficiency.
We could write a whole other article about why two sworn auditors are now leading an accounting company, but to keep it short – working as auditors they just realized that in the accounting world there is still a lot to be improved and they are ready to bring this to the next level. And this is what they have been doing now for already seven years!
Klaar.me has well over 200 clients, but in this interview, we mostly look at their collaboration with TextMagic. TextMagic is an international text messaging company that allows businesses to engage with their customers using their easy-to-use marketing software to send out notifications, alerts, reminders, and offers via SMS. Its main markets are large English-speaking countries like the US, The UK, Canada, and Australia, their head office is in Estonia, and the team is all around the world. So obviously paperless accounting is important for them to keep things running smoothly.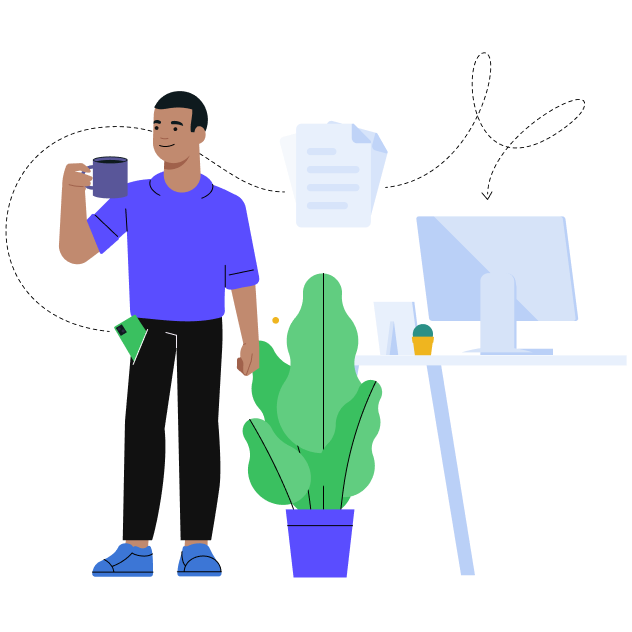 How to eliminate repetitive bookkeeping tasks?
Book a demo
and we will show you how
Let's start from the beginning. You recently helped TextMagic through the IPO process, and this sounds like an interesting case. How did your collaboration with TextMagic start?
TextMagic's CEO Priit Vaikmaa contacted us as they needed a financial partner to raise their capital. The two main goals were to 1) raise money for bringing the new product to market and 2) to be an attractive employer by giving options to all employees. Both of those goals were successfully achievable with the IPO. Luckily, we were involved in the process at an early stage of IPO preparation, which made the whole process easier. Not to dive too deep into the details of a rather complicated process, we reviewed all the opening balances; made proposals to make the process more efficient and transparent; implemented a group reporting system; prepared the IFRS pro forma report; mapped the KPIs; accounted for the options program for employees; and consolidated the group's results. In cooperation with external auditors, we analyzed the differences between the accounting policies of different countries TextMagic is operating in, and compiled the group's IFRS report. In cooperation with external tax experts, we analyzed the tax structure of the group and prepared the transfer pricing documentation taking into account the new structure of the group. Initially, it was very extensive work and several people from our team were involved.
Today, we offer TextMagic a full range of services – accounting and tax calculations, consolidation, and consulting on various topics. Also financial impact of the structuring, options calculations, consolidation and coordination of the group accounting; IFRS, and always figuring out how to make the whole accounting process even more accurate, fast, and efficient.
We know that you are using Envoice to keep the processes with TextMagic efficient. How did you integrate Envoice?
We have created a standard implementation process for Envoice that we use with all of our clients. After the initial synchronization of accounting data we set up everything that depends on the specific client – expense categories, approval workflow, and supplier rules for recording automation. For TextMagic specifically, the most valuable feature Envoice has is the data capture of supplier invoices  and recording automation – the software captures the needed data from each bill –  number, date, net sum, VAT rate, etc. – this saves quite a bit of time compared to manual entry. We sometimes think about Envoice as one of our team members – an accounting assistant of a sort, who gets things done fast.
Why did you choose Envoice – did you also consider any alternatives?
For TextMagic we did not consider any other alternative software solutions as we already were using Envoice with many other clients. But when initially choosing a partner, we did consider several others. We researched every service provider, and this is also how we found Envoice. However, we are very happy with Envoice right now and don't feel we should consider the change. We recently did another market research and we still find that Envoice covers our needs the best.
You mentioned that you use Envoice with other clients too?
Yes, we do. We have included Envoice in our standard offering, so all the clients can enjoy faster and paperless accounting. Of course, there are exceptions. If our client is a micro company with only one employee and maybe 5 invoices each month, then using Envoice does not make sense. Using Envoice requires working on the books every week, but for very small companies it just doesn't need to be done. But pretty much every other company wins from using Envoice in our opinion.
We actually think about Envoice as an accounting assistant. So instead of a human assistant who takes care of the more tedious tasks like data entry and other bookkeeping tasks, Envoice does it for us much quicker than any human would.

– Laanesaar
On average, how much time does it take to integrate and introduce Envoice to a new client's accounting process?
There is no average client and it always depends on specifics, but we have an implementation checklist with about 30 points to go through. For TextMagic it took a few working days, but the TextMagic Group consists of 3 separate companies using 2 different accounting programs, so this was one of our most time-consuming implementations. The process can be a lot shorter, for a smaller company it usually takes up to 4 hours.
For the client, life gets much easier. All they need to do is just redirect their invoice emails and start taking pictures of their receipts with Envoice app. This is usually much easier than collecting the documents from several different mailboxes and keeping the checks, and receipts somewhere safe to bring them to the accountant once a month. Or sometimes also losing the receipts which result in paying more taxes. Paperless accounting is much more convenient and efficient for all parties.
Can you somehow measure the value of time saved using Envoice?
It depends on a specific client, and we can not bring you any precise numbers. Of course, by using paperless accounting we already save on printing paper, but also human working hours that would be spent on data entry, avoiding human errors, etc. It works best for the clients with many similar invoices, as for those, we can automate the whole process.
We actually think about Envoice as an accounting assistant. So instead of a human assistant who takes care of the more tedious tasks like data entry and other bookkeeping tasks, Envoice does it for us much quicker than any human would.
What are your favorite Envoice features?
Our very favorite ones are the recording automation and approval workflows. After the initial setup, everything just happens. For example, if the company gets an invoice for rent every single month, it will be automatically approved, and nobody has to confirm each month that it is an invoice for rent.
Have you also had any difficulties with Envoice?
Yes, but it is not because Envoice is flawed, but the mindset needs to be changed. Sometimes, this can be difficult. Years ago, an accountant held a paper bill in their hands. With paperless accounting, they saw the invoice on their computer screens. Now with Envoice and the fully automated workflows, they usually don't even see the invoices anymore. But it might be psychologically weird to send out a payment order to a bank for an invoice you have never even seen. Luckily, Envoice allows setting rules. For example, if the rent invoice is around 50€ each month, then you set the rule so that up to 55€, the invoice will be handled automatically. But if it is over 55€, it will be sent to the accountant to confirm it manually.
For us, it is not a huge issue anymore, as we have built up our team so that efficiency is the key and everybody knows this. We don't have any employees whose favorite part of their job is data entry. More than anything else, we are helping our clients to see the big financial picture and get the best results.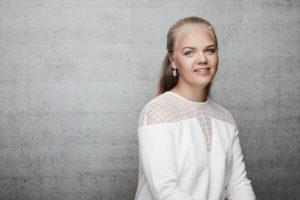 Liis Laanesaar, Klaar.me Founder | COO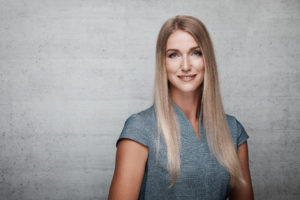 Kairit Kasepuu, Klaar.me CEO